Land Trusts Are a Step Toward a Step Toward a Sustainable Future for Agriculture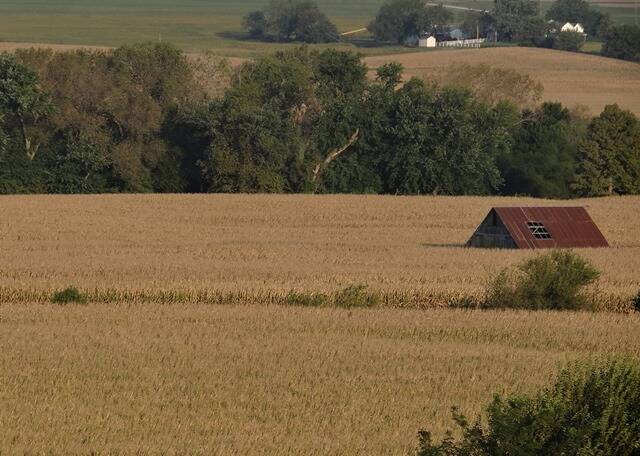 "The Sustainable Iowa Land Trust or SILT was launched 2015 to help save and protect the best of the family farm – small, diverse, clean farms that feed Iowans." The SILT website proclaims, ​"We are dedicated to permanently protecting land to grow healthy food for generations to come." Farmland trusts, like SILT, are a means of making more farmland available for sustainable production of healthy foods.
Sustainable agricultural easements administered by SILT remove speculative pressures that keep costs of farmland too high to be paid for by sustainable farming. Farmland owned by SILT is made available to farmers through long term leases that allow farmers to benefit from appreciation in the farm business without the economic challenges of land purchase and ownership. SILT also works through private and public partnerships to facilitate land ownership transfers and land use planning to ​"permanently protect land to grow healthy food for future generations."
In its short three-year's lifespan, SILT has protected 5 farms with more than 400 total acres. This is an impressive start, but a start on what might seem an impossible mission. With the average age of U.S. farmers over 58-years old, something like 92 million acres or 10% of U.S. farmland has changed hands in the past five years. In the next 20 years, approximately 70% of U.S. farmland is likely to change hands. It's certainly going to be an uphill battle to make U.S. farmland accessible and affordable to farmers who are committed to the sustainable, regenerative farming systems needed protect the land and grow healthy food for generations to come.
Access to farmland is consistently ranks among the biggest obstacles faced by the new generation of farmers committed to the traditional values of family farmers as stewards of their lands and responsible members of their communities. These new farmers face land prices inflated by competition from large-scale commodity producers who are heavily subsidized by government programs. In addition, farmland prices are being inflated by speculative investors who see even high-priced farmland as a low-risk alternative to financial instruments. More than 30% of U.S. farmland is currently owned by non-operator or non-farming landlords — including individual owners as well as corporations and investment funds.
A growing cadre of professional farm managers are making the farm management decisions on these non-operator or non-farmer owned farms. These professional farm managers are not managing farms for the triple ecological, social, and economic bottom line of sustainable family farms. They are managing for the single economic bottom line of industrial agri-business. Increasingly, large, commercial farming operations are using ​"precision farming" systems that utilize extensive digitized data gathered from soil tests and yield monitors to control GPS guided crop seeding, fertilization and pesticide application and rely on real-time monitoring of crop conditions via satellite. The large and growing data bases collected for precision farming have allowed high-tech ​"climate-smart agriculture" to make inroads into the global sustainable agriculture movement.
"Big Data" is the new challenge to sustainable food systems of the future. Some futurists envision a food system that is essentially controlled at every level, from dirt to the dinner plate, by decisions made by computers and carried out by robots. Even more troubling is the fact that a few multinational agribusiness corporations, notably Bayer and Monsanto, own and control a large share of the ​"big data" associated with agricultural production. With a future in which hundreds of millions of acres of farmland could be owned through multinational speculative investment funds and operated by computers and robots controlled by multinational agribusiness corporations, ​"permanently protecting farmland to grow healthy food for future generations" seems a daunting, if not impossible, mission. That being said, it is a mission that we simply must complete.
The achievements of SILT might seem insignificant compared to the challenge, but they are not. There are dozens if not hundreds of other land trusts and other non-profit organizations all across the country who share the mission of making farmland accessible to sustainable farmers. Each organization is unique in its approach and its vision for the future, but they share a common mission. There is inherent strength in their diversity. There are hundreds of thousands of farmers reaching retirement age who still have the commitment to stewardship and community of traditional family farmers. These farmers want to leave a legacy of farming that reflects those values, but they simply have not yet found a means of doing so that works for them. There are thousands of others, like the folks who support organizations like SILT, who are passionately committed to making it possible for these farmers to ​"permanently protect" their farms so new generations of like-minded farmers can ​"grow healthy food for future generations."
Ironically, Iowa's right-to-farm legislation might prove useful in making farmland accessible for sustainable farmers. It states: ​"It is the intent of the general assembly to provide local citizens and local governments the means by which agricultural land may be protected from nonagricultural development pressures. This may be accomplished by the creation of county land preservation and use plans and policies, adoption of an agricultural land preservation ordinance, or establishment of agricultural areas in which substantial agricultural activities are encouraged."
The apparent intent of the law is to separate rural residences from farming operations. However, local government officials could instead use agricultural zoning laws to establish large ​"safe zones" around Iowa's cities, town, and rural communities where farmers and other rural residences could coexist in mutually-beneficial, supportive relationships with the farmlands ​"permanently protected to grow healthy food" for their local communities ​"for generations to come." The farms could be good places for neighbors to live around as well as good places farm families to live on.
SILT and other farmland preservation initiatives may well be creating the grassroots support for substantive changes in land use planning. Small beginnings can lead to big changes, like the small ​"trim tabs" that change the direction of large ships on the ocean. The trim tab is a small rudder in the larger rudder of large ships. The trim tab changes first, which allows the rudder to change, which then changes the direction of the ship. Image that today's industrial agriculture is like a fleet of large ships headed toward the turbulent seas of an unsustainable future. However, the trim tabs, like SILT, are already changing, creating opportunities for local farmland preservation ordinances, which eventually will turn the agri-food system toward a resilient, regenerative, sustainable future.
Even if you doubt that such big changes are possible, your support for SILT might help create opportunities for dozens of thoughtful retiring family farmers to pass on their legacy of stewardship and community on to a new generation of farmers who are committed to growing healthy food for current and future generations. Finally, even if the odds of success seem small, there are some things in life that we must support simply because it's the right things to do.
"Land for Sustainable Farming" was originally posted on John Ikerd​.com and was resposted with permission.
Be one of the first
Help kick off the new era of In These Times! Without a media that brings people together and creates a written record of the struggles of workers, their voices will be fragmented and forgotten.
The mission of In These Times is to be that written record, and to guide and grow those movements.
We have a lot of work ahead of us, and that work starts today. Early support is the most valuable support, and that's why we're asking you to pitch in now. If you are excited for this new era of In These Times, please make a donation today.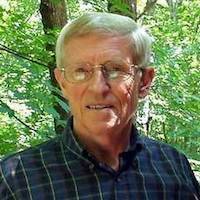 John Ikerd
was raised on a small dairy farm in southwest Missouri. He received his BS, MS, and Ph.D. degrees in agricultural economics from the University of Missouri. After working in private industry, he spent
30
years in various professorial positions at North Carolina State University, Oklahoma State University, University of Georgia and the University of Missouri before retiring in early
2000
. He now spends most of his time writing and speaking on issues related to sustainability with an emphasis on economics and agriculture. He currently resides in Fairfield, Iowa and is the author of several books including
Essentials of Economic Sustainability
,
Sustainable Capitalism
,
A Return to Common Sense and Crisis and Opportunity: Sustainability in American Agriculture
and
A Revolution of the Middle
.