INSIDE CUBA: From Fidel to Raúl
Continuity, change and perspective.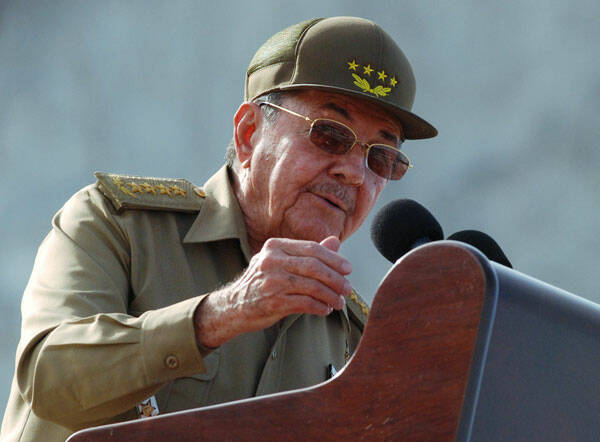 On July 31, 2006, Fidel Cas­tro, grave­ly ill, under­went emer­gency surgery and near­ly died. He has been recu­per­at­ing ever since.
The day of the surgery, nation­al radio and TV broad­cast Fidel's announce­ment that he was pass­ing the government's reins to his broth­er, Raúl, first vice pres­i­dent of the Coun­cil of State and Min­is­ters and, since the begin­ning of the rev­o­lu­tion­ary gov­ern­ment, min­is­ter of defense. In keep­ing with the cur­rent con­sti­tu­tion, Raúl was named inter­im head of state and then con­firmed two years lat­er by the par­lia­ment as the fourth pres­i­dent of the 50-year-old rev­o­lu­tion­ary republic.
Who is Raúl?
Five years younger than Fidel, Raúl is not well-known abroad. As a result, he is always sub­ject to reduc­tive and prej­u­diced views from both detrac­tors of and apol­o­gists for the Cuban rev­o­lu­tion. Raúl shares the rev­o­lu­tion­ary expe­ri­ence with Fidel and has had a spe­cial per­son­al and polit­i­cal rela­tion­ship with his broth­er; he has always declared him­self Fidel's most loy­al par­ti­san. But to those who real­ly know the two men, the dif­fer­ence in their char­ac­ters is considerable.
Nei­ther as tall nor as charis­mat­ic as his broth­er, Raúl lacks Fidel's indis­putable aura of Com­man­der in Chief. He has been Min­is­ter of Defense since the first months of the rev­o­lu­tion­ary gov­ern­ment, but is dis­in­clined toward pub­lic appear­ances and speech­es. Nei­ther is he con­sid­ered like­ly to engage in the kinds of long cam­paigns for and against dif­fer­ent issues for which his broth­er was known.
His lead­er­ship in the Rev­o­lu­tion­ary Armed Forces for 47 years required of him a prag­ma­tism uncom­mon among rev­o­lu­tion­ary poten­tates. For the past 20 years, the Rev­o­lu­tion­ary Armed Forces has been heav­i­ly engaged in busi­ness and trade. It is Cuba's largest cor­po­ra­tion and runs, among oth­er things, the largest hotel and tourist chains in the country.
In spite of a rep­u­ta­tion as iron-fist­ed and inclined toward dras­tic mea­sures, Raúl made a seam­less tran­si­tion to a busi­ness men­tal­i­ty when Cuba most need­ed it. As a result, he is seen as some­one who could respond with objec­tiv­i­ty and urgency to the chal­lenges ahead.
There's an anec­dote that illus­trates the dif­fer­ences between the two broth­ers. When the 82 rev­o­lu­tion­ar­ies aboard the yacht Gran­ma dis­em­barked in Cuba on Dec. 2, 1956, Ernesto ​"Che" Gue­vara described the event as a ship­wreck. Sev­er­al of the sur­vivors wan­dered for days through the foothills of the Sier­ra Maes­tra and even­tu­al­ly met up with Fidel and Raúl Cas­tro, who had also been on the boat.
Fidel, with con­vic­tion, declared: ​"There's no doubt now that we'll win the war." Years lat­er, Raúl con­fessed that at the time he thought his broth­er was crazy. When Fidel reproached him for his lack of faith, the younger Cas­tro replied: ​"I absolute­ly believed in vic­to­ry, but not that we'd be the ones to achieve it."
Unlike his broth­er, Raúl did not fin­ish col­lege. He was involved in stu­dent move­ments and, also, unlike Fidel, with the Young Com­mu­nists at the Uni­ver­si­ty of Havana. The high posi­tions that he and Gue­vara had in the rebel army dur­ing the strug­gle against Batista – long before the rev­o­lu­tion had declared itself com­mu­nist – were the pre­text for many of the ear­ly accu­sa­tions of com­mu­nism, even though the Cuban Com­mu­nist Par­ty con­demned armed rebel­lion and didn't join the insur­rec­tion in a deci­sive fash­ion until its final stage.
From this peri­od, Raúl gained a rep­u­ta­tion for being ​"pro-Moscow" or ​"pro-Bei­jing." This, com­bined with his prag­ma­tism, prompt­ed some to call him the Caribbean Deng Xiaop­ing and view him as a reformer – espe­cial­ly in eco­nom­ic mat­ters, where the unpro­duc­tive Cuban econ­o­my urgent­ly needs help.
Many Cubans think Raúl will be able to make the nec­es­sary changes to the Cuban econ­o­my. They attribute the economy's many dif­fi­cul­ties to what is com­mon­ly known as the ​"dou­ble block­ade" – the embar­go by suc­ces­sive Amer­i­can admin­is­tra­tions and cen­tral eco­nom­ic plan­ning that is defi­cient and arbitrary.
Cubans have ben­e­fit­ted from 50 years of social secu­ri­ty, health­care, edu­ca­tion, sports and cul­ture, but they also have suf­fered from an econ­o­my that has been inca­pable of improv­ing the qual­i­ty of life.
The exhaust­ing day-to-day strug­gle has caused an exo­dus of large num­bers of young peo­ple, most with pro­fes­sion­al skills acquired thanks to the Revolution's edu­ca­tion­al poli­cies. With­out the pos­si­bil­i­ty of a bet­ter qual­i­ty of life, they are lured by the Cuban Re-Adjust­ment Act, a U.S. law per­mit­ting all Cubans admis­sion into the Unit­ed States.
Bet­ter times ahead?
Today, many Cubans are pin­ning their hopes on Raúl, not just for con­ti­nu­ity and preser­va­tion of the social achieve­ments of the last 50 years but for reform of a crum­bling econ­o­my. They hope he will release the country's stymied pro­duc­tive forces, allow­ing for the devel­op­ment of a more dynam­ic and demo­c­ra­t­ic civ­il society.
Cer­tain changes made by Raúl at the very begin­ning of his gov­er­nance indi­cate a will­ing­ness to look for ways to make the econ­o­my and the gov­ern­ment more effi­cient. The hand­ing over of large parcels of idle land to indi­vid­ual farm­ers, in a coun­try des­per­ate to recov­er agri­cul­tur­al tra­di­tions, was an impor­tant step. The gov­ern­ment now includes more women and more young peo­ple, even after con­sol­i­dat­ing the Old Guard. There's also talk of reduc­ing the num­ber of ministries.
In July 2007, Raúl gave a speech that inspired hope because of its frank­ness. In it, he said that changes won't come as fast as they're need­ed. But much of the opti­mism erod­ed due to the unbear­ably slow pace of change since then. For many peo­ple, the spir­it of that speech and the hope it inspired has proven ephemeral.
I don't believe Fidel has to die for Raúl to make his reforms. The con­ti­nu­ity between them is self-evi­dent, but so are their dif­fer­ences. In prin­ci­ple, if some­thing doesn't change and move, it won't sur­vive. For the major­i­ty of Cubans, the ide­al would be to pre­serve the best of the past while trans­form­ing the present. Nat­ur­al law means the revolution's sem­i­nal gen­er­a­tion will soon reach its end. That gen­er­a­tion has an oblig­a­tion to bequeath future Cubans a bet­ter society.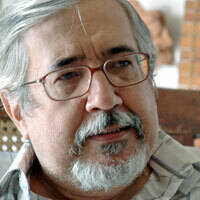 Nor­ber­to Cod­i­na is the edi­tor-in-chief of La Gac­eta de Cuba, Cuba's most impor­tant cul­tur­al mag­a­zine. His books of poet­ry include A este tiem­po lla­marán antiguo, Lugares com­munes, Cuader­no de trav­es­'a, and Con­vexa pesad­um­bre. E‑mail: jimena@​cubarte.​cult.​cu.