INSIDE CUBA: Gay Life in Cuba
Not much has changed since Reinaldo Arenas' time.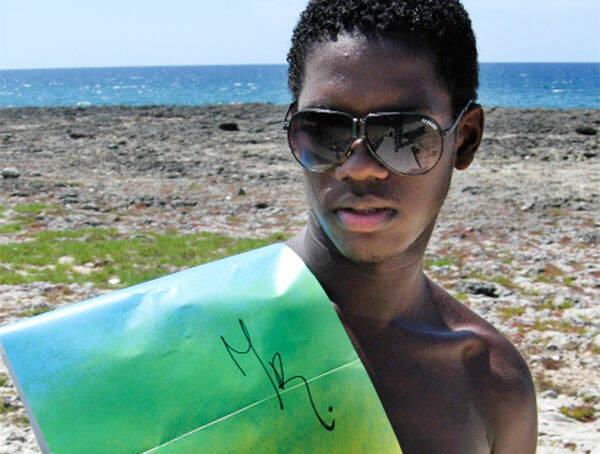 EDITOR'S NOTE: The following posts are from the blog LGBT Cuba News Today. In These Times offers this selection in lieu of the article that was to have been written by Mario José Delgado Gonzáles (ultramarino321@​yahoo.​com), who was jailed in August for trying to organize a Mr. Gay Havana contest. Delgado is the vice president of the Reinaldo Arenas LGBT Memorial Foundation, a group named for the Cuban poet and author of Before Night Falls.
JUNE 3, 2009
Several young homosexuals arrested in May are sentenced to prison
Several young gay people, arrested on May 15 on the Island hours before the official celebrations of the Day Against Homophobia, were sentenced to two to four years of prison, according to a press release from the Reinaldo Arenas LGBT Memorial Foundation and the Cuban LGBT Committee for Human Rights.
The organizations didn't specify the exact number of those sentenced.
The young people were part of a group of 58 homosexuals detained in a raid called ​"Operacion Pio" (Operation Tweet), who were forced to sign off on charges against them, fined and sent back to their provinces of origin.
JUNE 4, 2009
Havana
"I don't want faggots walking around Havana – sooner or later I'm going to throw you all in jail after I exhaust all the warnings I'm going to give you," said Police Capt. Ángel of the Reina district, between San Nicolás and Rayo Streets, after he arrested 58 young people for homosexuality, according to José Luis, an HIV+ transvestite who was arrested four blocks from his home for being homosexual.
"When I got to the station and asked why I'd been detained, an officer tried to hit me – I'm not sure how I avoided it. During the day, I have no complaints, but at night it's impossible for a transvestite to walk the streets. We live in a great state of fear on the streets. They come and detain you, just like that. And if you complain or defend yourself, it's worse because they beat you.
"I was on the P7 bus when suddenly it was stopped. The police blocked the transit bus and one of the officers came on the bus looking for homosexuals. He made me and two others get off. I was dressed as a woman. In the Reina district, the police are very violent and aggressive; it's directed by Capt. Ángel. He hurled insults, told us to shut up and hit us. The Captain said that if we wanted to walk around on the streets, Mariela Castro [Raúl Castro's daughter, who runs the CENESEX, Cuba's National Sex Education Center, and has started an anti-homophobia campaign] would have to buy us our own island." …
JUNE 23, 2009
Havana
Thirty homosexuals are arrested around the Capitol Building.
Thirty homosexuals were arrested Saturday, June 13, when the National Police from the Dragones station parked two Hyundai vans downstairs at the Capitol Building, according to Amaury Cabodevilla Torriente, a blogger and member of the Center for Human and Sexual Rights (formerly Cuban Committee for LGBT Human Rights), an organization focused on monitoring police activities against gays.
JULY 7, 2009
Seven young men are arrested in Playa del Chivo
Seven gay youths were arrested this Sunday in Playa del Chivo, outside Havana, for gathering in a public bathing area.
Ignoring the the petition filed with the Ministry of Justice by the board of directors of the Reinaldo Arenas LGBT Memorial Foundation asking for a stop to the police persecution and arrests currently going on in the capital's homosexual community, seven young gays were arrested at Playa del Chivo for insisting on swimming in the public beach, said Rene Alonso, 18, who was fined 30 pesos after the raid.
"We resisted being displaced; we didn't want to be forced out of the beach. They don't have a right to kick us out just because we're homosexuals. It's sad but true. The rest of the boys ran when they saw the squad cars."
SEPTEMBER 1, 2009
Organization asks for help to produce gay event in Havana
After suffering persecution, arrest of its members and confiscation of computers, the board of directors of the Reinaldo Arenas LGBT Memorial Foundation asked for support from international LGBT organizations to produce Havana's first Mr. Gay contest. Recently, the members of the organizing committee of the contest were seized, beaten, arrested, and had their equipment confiscated by members of state security and the National Revolutionary Police. It happened as organizers met to go over the final details of the contest at the home of Mario José Delgado Gonzáles, a sociology student and the foundation's vice president. The repressive actions resulted in the arrest of Delgado Gonzáles and Belkis, also a university student and committee member, with the goal of having the contest canceled. Mrs. Gonzáles, mother of Mario José, did not know of her son's whereabouts for 12 days. In fact, he had been detained by state security and was imprisoned at Villa Marista.
SEPTEMBER 2, 2009
Amidst Repression, Cuba Celebrates Mr. Gay Havana
After a 50 year wait, the Cuban queer community finally celebrated Mr. Gay Havana.
Cuban government security forces and police tried to shut down the cultural event. The repressive state forces beat organizers, arrested activists, confiscated materials and, finally, banned the foundation's vice president, Mario Jose Delgado Gonzalez, from continuing his university studies in sociology. Delgado Gonzales had been jailed for more than a week without charges after a raid on his home during an organizing meeting. [He has since been released from jail, but is still banned from the university.]
In the days prior to the Mr. Gay Havana event, the leadership, members and supporters of the foundation underwent state persecution, interrogations and intimidation with the explicit purpose of terrorizing them and breaking up the organization. In spite of these repressive actions, the contest took place August 29, at 2 p.m., on Chivo Beach, on the other side of the Havana tunnel, usually one of the places of greatest police persecution and hounding of queers in the capital.
The winners of the Mr. Gay Havana contest are:
THIRD PLACE: Rafael Chávez González, 21 years old, medical student.
SECOND PLACE: Roger de Cruz Caballero, 19 years old, library science student.
FIRST PLACE: Asley Sarriá Arrondo, 21 years old, dancer and culinary student.
Next year, the foundation and the Mr. Gay organizing committee seek support to bring this cultural event to the interior of the country and in this way conduct a nationwide Mr. Gay Cuba contest.
SEPTEMBER 10, 2009
Mr. Gay Havana, a medical student, detained for questioning
Rafael Chávez González, third place winner of the Mr. Gay Havana contest, was detained last Thursday and interrogated by members of State Security for participating in the illegal beauty contest, Mr. Gay Havana, which took place August 29, in Playa del Chivo.
"They told me the Cuban LGBT Foundation was an organization seeking to destroy the revolution, that the Mr. Gay contest was a distraction, one of the many fallacies of capitalism, that it was not a serious contest in any part of the world, and that they didn't understand how a medical student, educated by the revolution, could take part in an event against the revolution.
"They told me the best thing I could do was to make a public statement saying everything was fraudulent, that what happened in Playa del Chivo was an event organized by homosexual anti-revolutionaries in Florida, and that they could prove that Efren Martinez, the homosexual counter-revolutionary monkey, was behind it all so as to draw attention to alleged human rights violations in Havana.
"They barely let me talk. It was impossible to make them see that the event was a completely cultural thing, that we weren't being used by anybody, that we'd been told many times by the organizers that it was possible that there would be repercussions because of the event … we heard about what had happened at the home of the foundation's vice president, how the police beat them and confiscated the electronic equipment in the home, which made some of those who were there flee in fear.
"They insulted me when I told them the contest had been open and held with transparency, that it was the spectators who chose the winners, and how I saw for myself how the foundation formatted the only memory stick they had so they could offer it as a prize – a memory stick the government sells for 30 to 40 CUCs [Cuban convertible currency, roughly equivalent to the U.S. dollar], which would have been impossible for a student from a typical family to buy.
"That's when they asked me if I was interested in continuing my medical studies. They said all Cuban doctors have to be committed to the revolution and they need to have an unbreakable revolutionary conscience. They said they'd never allow a Cuban medical student to support the counter-revolution being orchestrated in Florida.
"I just hope they don't ban me from studying medicine just because I took part in a beauty contest."