One of the most under-report­ed find­ings of the joint con­gres­sion­al inquiry into the sui­cide hijack­ings of 9⁄11, pub­lished July 24, is that U.S. intel­li­gence had no evi­dence that Iraq was involved in the attacks or that it sup­port­ed the al-Qae­da ter­ror­ist net­work that planned and car­ried them out.

This dis­clo­sure con­tra­dicts the Bush admin­is­tra­tion, which cit­ed links between Sad­dam Hussein's régime and al-Qae­da ter­ror­ists as one of the rea­sons for attack­ing Iraq. The report bol­sters the argu­ment that the Bush admin­is­tra­tion cyn­i­cal­ly manip­u­lat­ed intel­li­gence to jus­ti­fy invad­ing Iraq. What's more, it's clear that the White House delib­er­ate­ly delayed the report's release until the pre-emp­tive inva­sion was a fait accom­pli.

The inquiry, con­duct­ed by a joint House and Sen­ate com­mit­tee, was impan­eled in Feb­ru­ary 2002 after con­sid­er­able White House foot drag­ging. The com­mit­tee com­plet­ed its work at the end of last year, but pub­li­ca­tion of the report was delayed by dis­putes between Con­gress and the admin­is­tra­tion over what should remain classified.

For­mer Sen. Max Cle­land (D‑Ga.), a mem­ber of the joint com­mit­tee that pro­duced the report, told UPI, ​"The rea­son this report was delayed for so long — delib­er­ate­ly opposed at first, then slow-walked after it was cre­at­ed — is that the admin­is­tra­tion want­ed to get the war in Iraq in and over … before it came out." Cle­land added, ​"Had this report come out in Jan­u­ary like it should have done, we would have known these things before the war in Iraq, which would not have suit­ed the administration."

As it is, the report offers a mild rebuke to both the Bush and Clin­ton admin­is­tra­tions for fail­ing to place prop­er empha­sis on intel­li­gence infor­ma­tion pre‑9/​11 that revealed al-Qaeda's dead­ly inten­tions. And the report places much of the blame for 9⁄11 on the fail­ure of the nation's intel­li­gence agen­cies: ​"The impor­tant point is that the intel­li­gence com­mu­ni­ty, for a vari­ety of rea­sons, did not bring togeth­er and ful­ly appre­ci­ate a range of infor­ma­tion that could have great­ly enhanced its chances of uncov­er­ing and pre­vent­ing Osama bin Laden's plans to attack the Unit­ed States on Sep­tem­ber 11, 2001."

The inves­ti­ga­tion revealed sev­er­al exam­ples of intel­li­gence com­mu­ni­ty fail­ures. Yet, most media inter­est seems focused on 28 redact­ed (cen­sored) pages of the report that are said to con­tain infor­ma­tion high­ly crit­i­cal of Sau­di Arabia.

Media reac­tion to the release of infor­ma­tion belabors the obvi­ous. After all, 15 of the 19 sui­cide hijack­ers hailed from Sau­di Ara­bia, which also is the home of the mil­i­tant brand of Islam (the Wahabi sect) that ani­mates al-Qaeda's fanaticism.

The more sig­nif­i­cant sto­ry than the 28 blank pages is the Bush administration's blank response to the committee's requests for infor­ma­tion about the president's lev­el of engage­ment in pre‑9/​11 coun­tert­er­ror­ism efforts. The report indi­cat­ed that the con­gres­sion­al pan­el was stonewalled by the White House when it attempt­ed to deter­mine ​"to what extent the pres­i­dent received threat-spe­cif­ic warn­ings dur­ing this period."

The report also calls into ques­tion state­ments made by Nation­al Secu­ri­ty Advis­er Con­doleez­za Rice last year about the White House's knowl­edge of ter­ror­ism threats. Rice told the pub­lic in May 2002 that a pre‑9/​11 intel­li­gence brief­ing for the pres­i­dent con­tained only gen­er­al warn­ings of ter­ror­ism threats, not spe­cif­ic plots.

Rice also said, ​"I don't think any­body could have pre­dict­ed that these peo­ple would … try to use an air­plane as a mis­sile, a hijacked air­plane as a missile."

But the con­gres­sion­al report not­ed that ​"from at least 1994, and con­tin­u­ing into the sum­mer of 2001, the intel­li­gence com­mu­ni­ty received infor­ma­tion indi­cat­ing that ter­ror­ists were con­tem­plat­ing, among oth­er means of attack, the use of air­craft as weapons."

The report faint­ly damns the Bush admin­is­tra­tion for fail­ing to act on infor­ma­tion that may have allowed author­i­ties to at least dis­rupt the 9⁄11 ter­ror­ist attacks.

The White House has shown a dis­turb­ing readi­ness to ignore intel­li­gence that's out of sync with its own ide­ol­o­gy, and this ten­den­cy needs to be cor­rect­ed. Will Con­gress leave that job to the electorate?
Yet again, the administration suppresses intelligence not in line with its goals.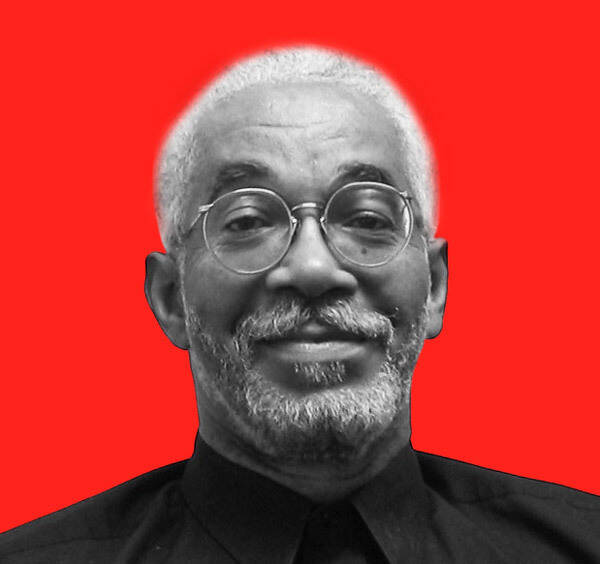 Sal­im Muwakkil
is a senior edi­tor of
In These Times
, where he has worked since
1983
. He is the host of The
Sal­im Muwakkil
show on WVON, Chicago's his­toric black radio sta­tion, and he wrote the text for the book
HAROLD: Pho­tographs from the Harold Wash­ing­ton Years
.