Invisible Injury
Victims of war crimes often suffer PTSD. What do the perpetrators feel?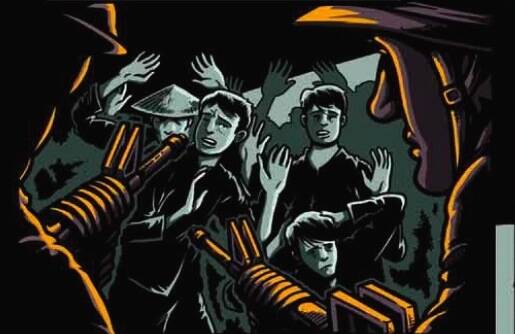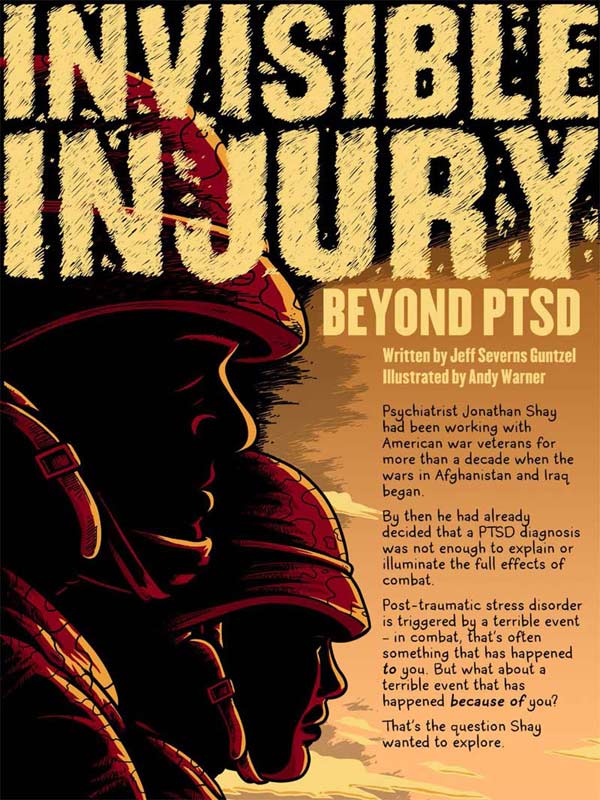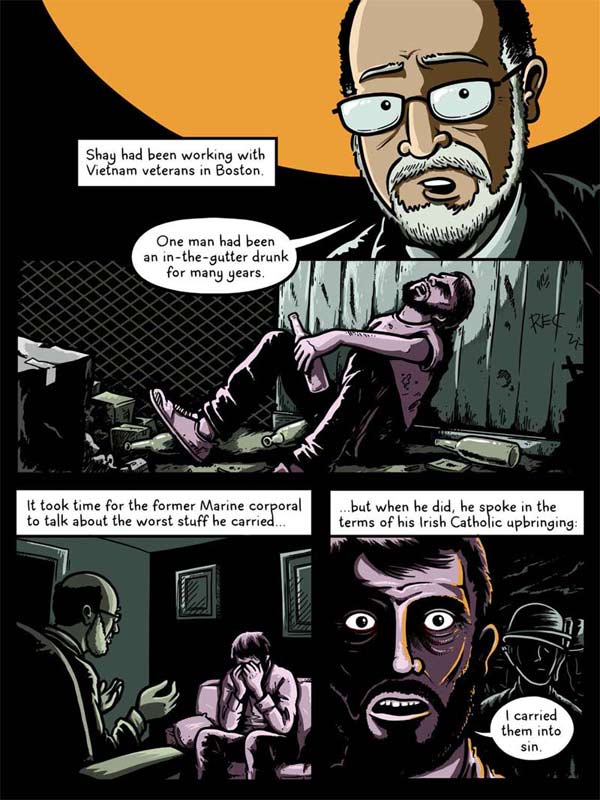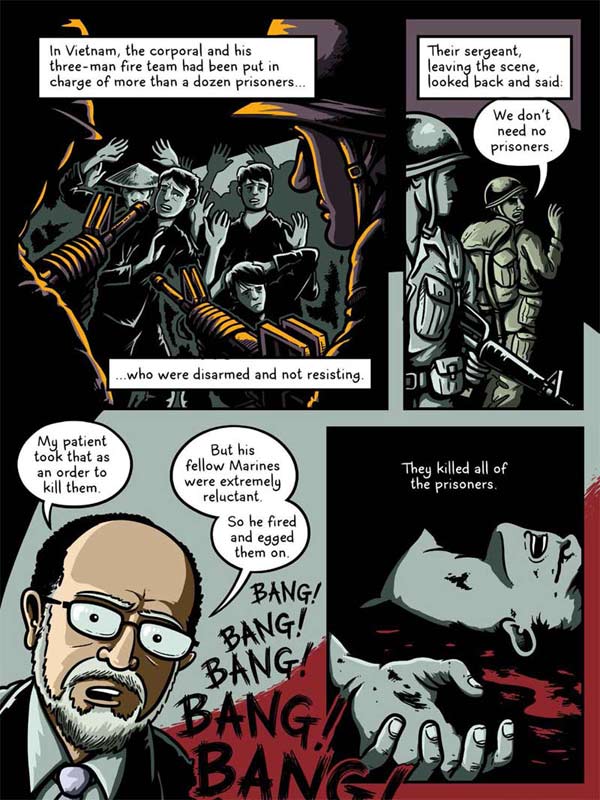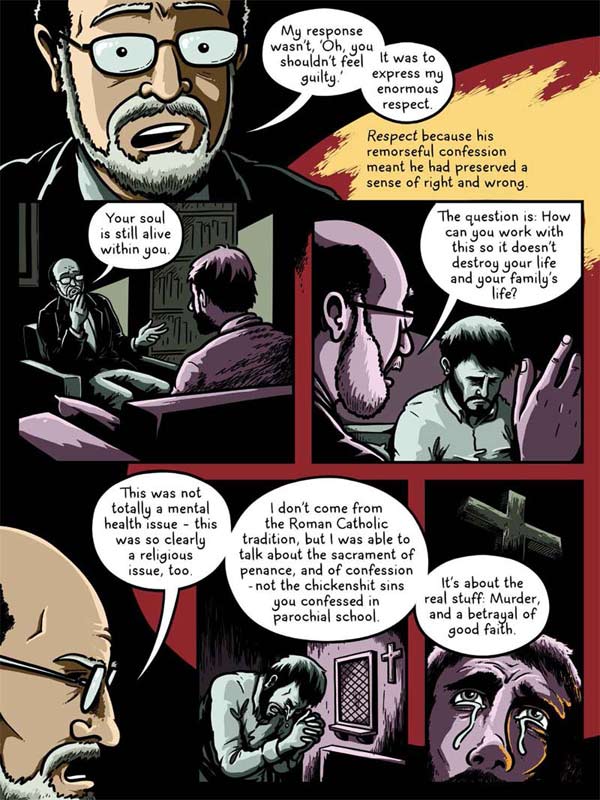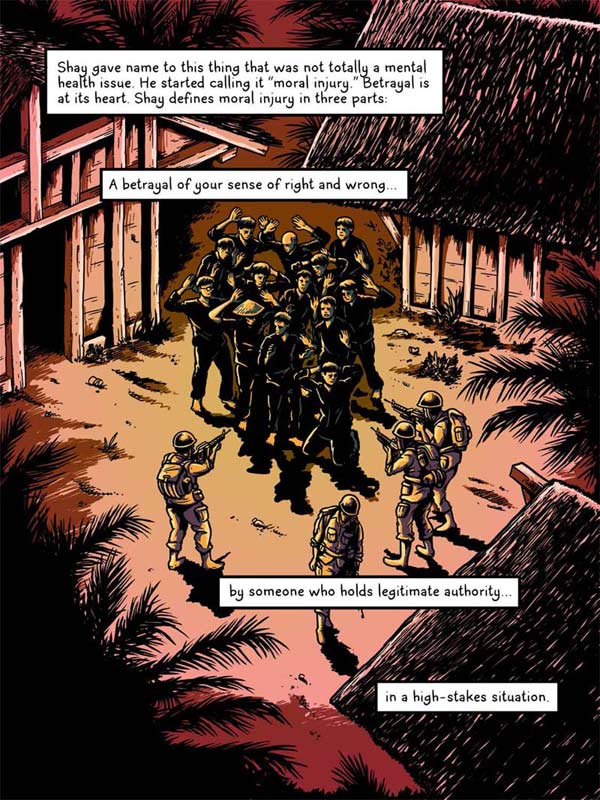 Produced in partnership by American Public Media's Public Insight Network, Symbolia, and WBUR. Additional reporting by Martha Bebinger and Samara Freemark.
To read the rest of this story and to learn more about Moral Injury and other issues facing veterans, visit bit​.ly/​m​o​r​a​l​i​njury. For more comics journalism, visit www​.sym​bo​l​ia​mag​.com.
Jeff Severns Guntzel
is a reporter based in Minneapolis. He does journalism for the web, on paper and occasionally for radio. Before turning to journalism, he spent years doing humanitarian work in pre-war Iraq. He's reported on veterans issues for Public Insight Network, Marketplace, Southern California Public Radio and the
New York Times
.
Andy Warner
is a cartoonist who lives in San Francisco. His work has been published by Slate, KQED, The Bold Italic, Samandal and Dartmouth University. He comes from the sea.
andysaurus​.com
.