Invisible Injury
Victims of war crimes often suffer PTSD. What do the perpetrators feel?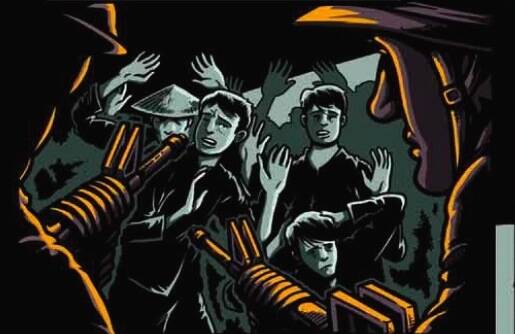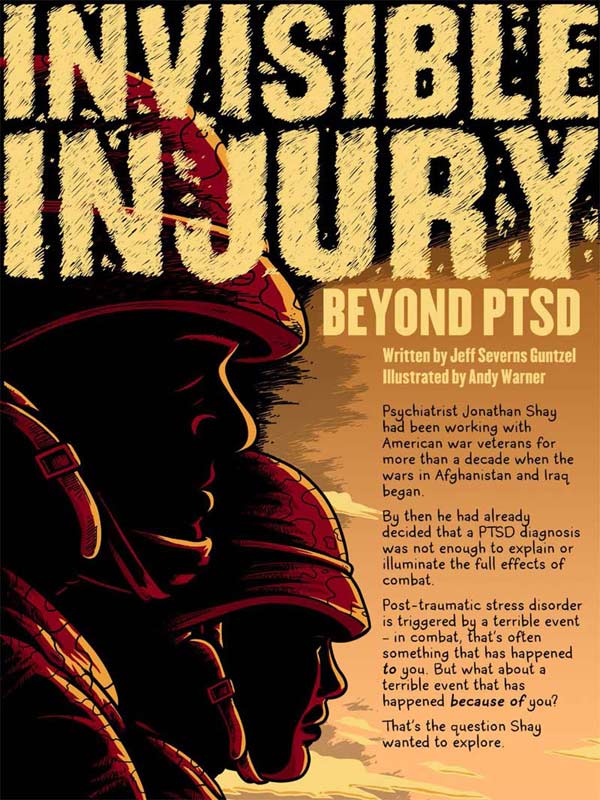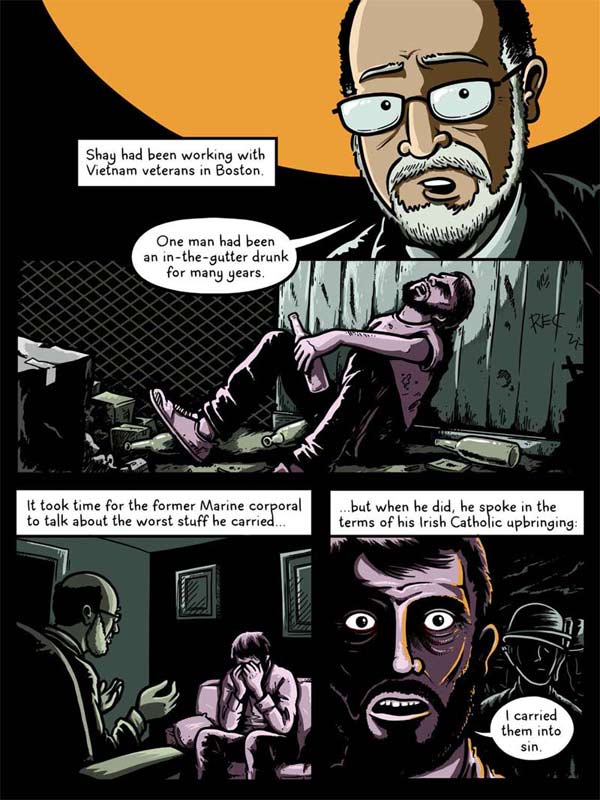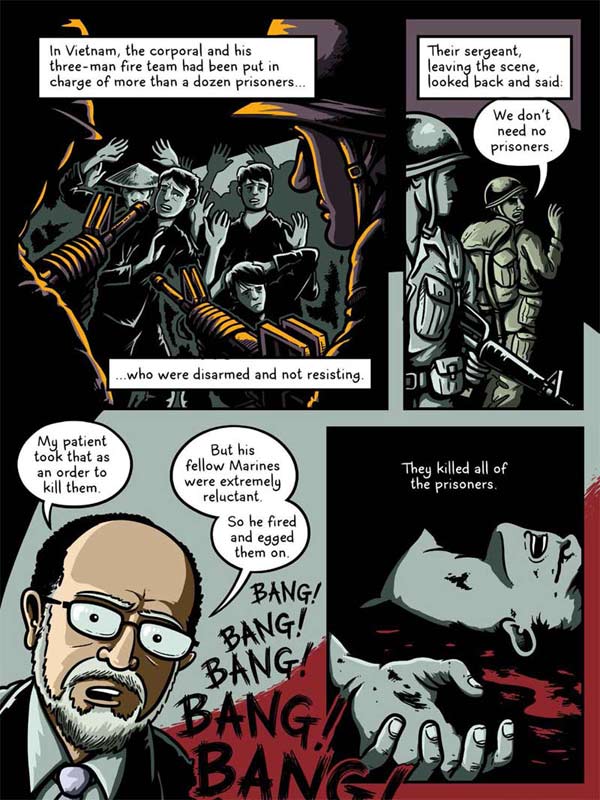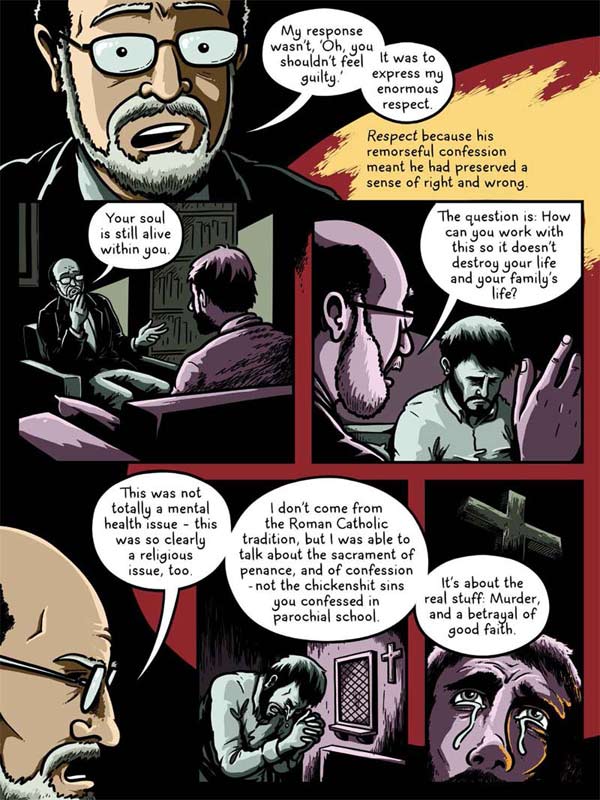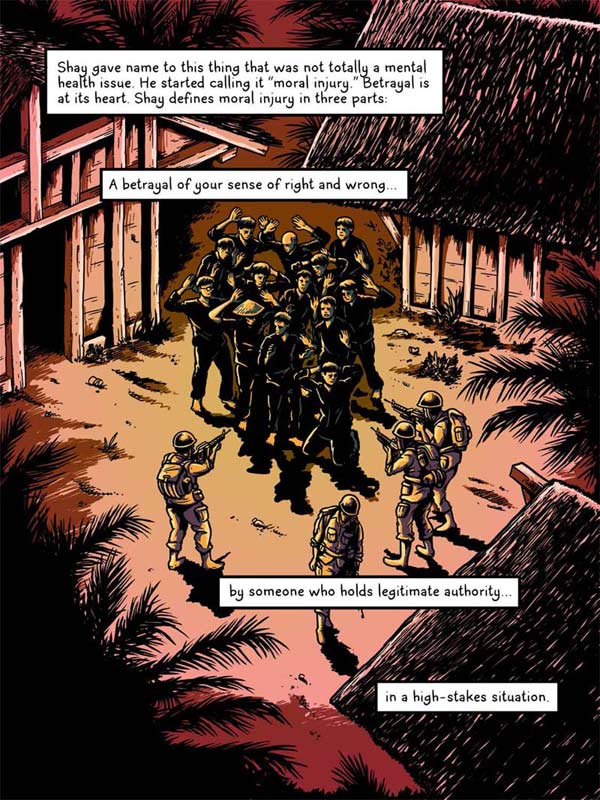 Pro­duced in part­ner­ship by Amer­i­can Pub­lic Medi­a's Pub­lic Insight Net­work, Sym­bo­l­ia, and WBUR. Addi­tion­al report­ing by Martha Bebinger and Sama­ra Freemark.
To read the rest of this sto­ry and to learn more about Moral Injury and oth­er issues fac­ing vet­er­ans, vis­it bit​.ly/​m​o​r​a​l​i​njury. For more comics jour­nal­ism, vis­it www​.sym​bo​l​ia​mag​.com.
Jeff Sev­erns Guntzel
is a reporter based in Min­neapo­lis. He does jour­nal­ism for the web, on paper and occa­sion­al­ly for radio. Before turn­ing to jour­nal­ism, he spent years doing human­i­tar­i­an work in pre-war Iraq. He's report­ed on vet­er­ans issues for Pub­lic Insight Net­work, Mar­ket­place, South­ern Cal­i­for­nia Pub­lic Radio and the
New York Times
.
Andy Warn­er
is a car­toon­ist who lives in San Fran­cis­co. His work has been pub­lished by Slate, KQED, The Bold Ital­ic, Saman­dal and Dart­mouth Uni­ver­si­ty. He comes from the sea.
andysaurus​.com
.