U.S. Sanctions on Iran Are Increasing Coronavirus Deaths. They Need to Be Stopped Now.
The measures—imposed by Trump with bipartisan complicity—curtail desperately needed medical supplies.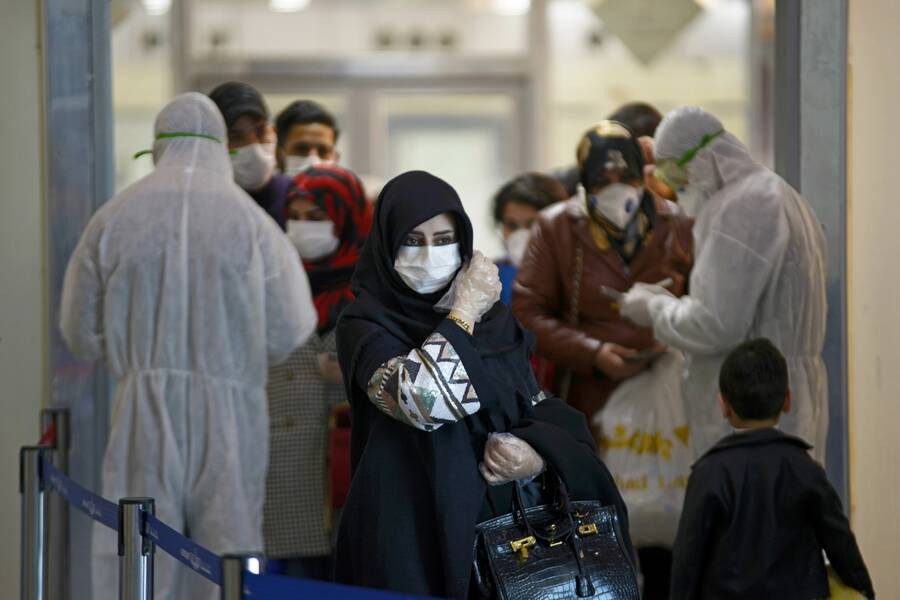 Just as the glob­al coro­n­avirus pan­dem­ic is esca­lat­ing pro­found injus­tices with­in the Unit­ed States, it is also inten­si­fy­ing the bru­tal­i­ty of the sanc­tion regimes the Unit­ed States impos­es abroad. In Iran, one of the coun­tries hard­est hit by the coro­n­avirus cri­sis, a com­plex web of sanc­tions imposed by the Trump admin­is­tra­tion — and abet­ted by Con­gress mem­bers of both par­ties — is chok­ing off crit­i­cal med­ical sup­plies to a coun­try des­per­ate­ly in need. While this dip in sup­ply is not new, the scale of the harm is, as doc­tors fran­ti­cal­ly try to respond to a cat­a­stro­phe that now includes 16,169 con­firmed cas­es and 988 deaths in Iran — num­bers that are ris­ing by the day. Amid these dire cir­cum­stances, the Trump admin­is­tra­tion announced Tues­day it is impos­ing a fresh round of sanc­tions on the country.
Right now, in the grips of an emergency, anyone who claims to care about human life and solidarity needs to fiercely fight to shut Iran sanctions down.
On March 12 Iran's Health Min­istry report­ed dire short­ages of key sup­plies, includ­ing syringe and infu­sion pumps. At the Inde­pen­dent (U.K.), reporter Negar Mor­taza­vi notes that sev­er­al com­pa­nies were reluc­tant to sell test­ing kits to Iran over con­cerns about vio­lat­ing a com­plex web of sanc­tions, until the WHO stepped in and instruct­ed them to. ​"A young father liv­ing in Tehran, whose cousin died at a local hos­pi­tal at the begin­ning of the out­break, told me he had all the signs and symp­toms of coro­n­avirus and his death report even cit­ed ​'sus­pect­ed coro­n­avirus' as the cause of death — but he was not test­ed for the virus as there is a short­age and test kits are saved for those patients who are still alive," Mor­taza­vi writes.
Relief Inter­na­tion­al, one of the few human­i­tar­i­an orga­ni­za­tions that has been bring­ing med­ical sup­plies into Iran, issued a stark warn­ing near­ly three weeks ago: ​"There is an extreme short­age of these sup­plies in-coun­try, where stock is often low due to the steep price of med­i­cines and med­ical equip­ment — a con­se­quence of U.S. sanctions."
The doc­tors, nurs­es and phar­ma­cists on the front lines of the cri­sis have been sound­ing the alarm about the dire cir­cum­stances for days. ​"Med­ical pro­fes­sion­als in Iran are see­ing the ear­ly signs of short­ages," warned Esfand­yar Bat­manghe­lidj and Abbas Kebri­aeezadeh (the lat­ter is a phar­ma­col­o­gy pro­fes­sor at Tehran Uni­ver­si­ty of Med­ical Sci­ences) in a March 3 arti­cle. ​"They are call­ing the Iran­ian ven­dors of res­pi­ra­to­ry masks, sur­gi­cal gowns, and ven­ti­la­tors only to hear that the goods are out of stock. They are strug­gling to get antivi­ral med­ica­tion even to those patients exhibit­ing the most acute symptoms."
For this sto­ry, I reached out to five med­ical pro­fes­sion­als work­ing in var­i­ous cities and towns in Iran. I only heard back from one, who informed me that she was unable to con­duct an inter­view because she had just been diag­nosed with coronavirus.
Iran is not alone in fac­ing med­ical sup­ply scarci­ty: The Unit­ed States itself is at risk of run­ning out of ven­ti­la­tors. But in the case of Iran, U.S. sanc­tions are indis­putably mak­ing the sit­u­a­tion worse, exac­er­bat­ing short­ages that were severe before the coro­n­avirus out­break began. In Octo­ber 2019, Human Rights Watch warned in a report that U.S. eco­nom­ic sanc­tions on Iran had spooked glob­al banks and firms from trans­ac­tions with the coun­try, includ­ing those sup­pos­ed­ly pro­tect­ed by ​"human­i­tar­i­an exemption."
"As a result, Ira­ni­ans' access to essen­tial med­i­cine and their right to health is being neg­a­tive­ly impact­ed, and may well wors­en if the sit­u­a­tion remains unchanged, there­by threat­en­ing the health of mil­lions of Ira­ni­ans," the report concluded.
Peo­ple suf­fer­ing seri­ous and rare con­di­tions were hard­est hit by these pre-coro­n­avirus short­ages. In August of 2019, For­eign Pol­i­cy pub­lished an arti­cle writ­ten by a pro­fes­sor of phar­ma­col­o­gy at the Tehran Uni­ver­si­ty of Med­ical Sci­ences warn­ing that sanc­tions are killing can­cer patients. In Novem­ber 2018, a team of Iran­ian pedi­atric oncol­o­gists warned in The Lancet, ​"Re-estab­lish­ment of sanc­tions, scarci­ty of drugs due to the reluc­tance of phar­ma­ceu­ti­cal com­pa­nies to deal with Iran, and a tremen­dous increase in oncol­o­gy drug prices (due to the plum­met­ing val­ue of the Iran­ian rial by 50 – 70%), will inevitably lead to a decrease in sur­vival of chil­dren with cancer."
This large-scale human suf­fer­ing is not inci­den­tal to the U.S. sanc­tions, but part of the strat­e­gy. On Feb­ru­ary 14, 2019, Sec­re­tary of State Mike Pom­peo was asked by CBS' Rox­ana Saberi about the effects of the U.S. with­draw­al from the nuclear deal with Iran and reim­po­si­tion of eco­nom­ic sanc­tions. He respond­ed, ​"Things are much worse for the Iran­ian peo­ple, and we're con­vinced that will lead the Iran­ian peo­ple to rise up and change the behav­ior of the régime." The goal, in oth­er words, is to col­lec­tive­ly pun­ish the pop­u­la­tion based on the unproven the­o­ry that this will make the peo­ple rise up against their gov­ern­ment. When used in Iraq in the 1990s, this U.S. tac­tic caused stag­ger­ing lev­els of death, mal­nour­ish­ment and pover­ty. Cur­rent U.S. sanc­tions on Venezuela — a coun­try which has recent­ly had a Coro­n­avirus out­break and will no doubt join Iran in hav­ing its cri­sis ampli­fied by US sanc­tions — are esti­mat­ed to have been respon­si­ble for 40,000 deaths in 2017 and 2018, accord­ing to the Cen­ter for Eco­nom­ic and Pol­i­cy Research (CEPR).
Pres­i­dent Trump, who has sur­round­ed him­self with anti-Iran fanat­ics from the begin­ning of his then-long shot pres­i­den­tial cam­paign in 2015, reim­posed broad U.S. sanc­tions in Novem­ber 2018 after pulling out of the nuclear deal with Iran. In the words of the Con­gres­sion­al Research Ser­vice, the effect has been to ​"to dri­ve Iran's econ­o­my into severe reces­sion as major com­pa­nies have exit­ed the Iran­ian econ­o­my." As oil exports have plum­met­ed and the val­ue of Iran's cur­ren­cy nose­dived, the Trump admin­is­tra­tion has only inten­si­fied sanc­tions, tar­get­ing the country's Cen­tral Bank and plac­ing fur­ther restric­tions on oil trade.
While there is tech­ni­cal­ly a human­i­tar­i­an exemp­tion, the lines are delib­er­ate­ly blur­ry to the point of nonex­is­tent, and com­pa­nies are spooked about doing busi­ness with the coun­try even on these grounds. The afore­men­tioned Human Rights Watch report points to chill­ing exam­ples: ​"In the case of … spe­cial­ized ban­dages need­ed for patients with epi­der­mol­y­sis bul­losa, Human Rights Watch found evi­dence that a Euro­pean com­pa­ny refused to sell the ban­dages as a result of sanc­tions despite the human­i­tar­i­an exemp­tion. In two oth­er instances, Human Rights Watch reviewed cor­re­spon­dence from banks refus­ing to autho­rize human­i­tar­i­an trans­ac­tions with Iran after the impo­si­tion of sanc­tions." Even now, as Eli Clifton reports, the hawk­ish group Unit­ed Against Nuclear Iran — which has ties to the Trump admin­is­tra­tion — is pres­sur­ing major phar­ma­ceu­ti­cal com­pa­nies to end their med­ical trade with Iran, even when they tech­ni­cal­ly have the legal right to do so. And when the Euro­pean Union announced in Jan­u­ary 2019 that it was set­ting up an alter­na­tive pay­ment sys­tem to enable it to car­ry out human­i­tar­i­an trans­ac­tions with Iran, Trump issued bel­li­cose warn­ings that the EU had bet­ter not vio­late sanctions.
But it would be too easy to place the blame only at the feet of Trump. In the sum­mer of 2017, Democ­rats in both the House and the Sen­ate unan­i­mous­ly approved a bill bundling togeth­er sanc­tions against Iran, Rus­sia and North Korea. Sen. Bernie Sanders (I‑Vt.), who cau­cus­es with the Democ­rats, was the only ​"no" vote on that side of the aisle. That leg­is­la­tion gave the Trump admin­is­tra­tion dis­cre­tion to impose a host of sanc­tions on Iran, and it was passed into law before Trump pulled out of the Iran nuclear deal.
This was a clear threat to Pres­i­dent Obama's Iran deal, which Iran signed in order to receive sanc­tions relief, and it set the tone for Trump's actions to come. ​"It came at a time when diplo­ma­cy was need­ed, and just drop­ping sanc­tions like that in a bipar­ti­san way, that closed a huge door on the diplo­mat­ic side," Cavan Khar­raz­ian, inter­na­tion­al pro­gram researcher for the CEPR, tells In These Times. ​"It fur­ther legit­imized sanc­tions as a tool of eco­nom­ic war­fare, with­out any con­cern for their consequences."
Democ­rats also paved the way for Trump's actions. The 1976 Inter­na­tion­al Emer­gency Pow­ers Act (IEEPA), passed by a Demo­c­ra­t­ic-con­trolled House and Sen­ate, allows the pres­i­dent to declare a nation­al emer­gency and impose sanc­tions with­out putting them to a con­gres­sion­al vote. Pres­i­dent Jim­my Carter was the first to invoke the act against Iran, in response to the 1979 Iran­ian hostage cri­sis, and all six suc­ceed­ing admin­is­tra­tions — includ­ing Demo­c­ra­t­ic pres­i­den­cies — have done so. It is this frame­work that has cre­at­ed the present-day jus­ti­fi­ca­tion for the Trump administration's dev­as­tat­ing sanc­tions on Iran.
Despite the tremen­dous pow­er this gives the U.S. pres­i­dent to stran­gle entire economies and med­ical sys­tems, ​"Con­gress has nev­er attempt­ed to ter­mi­nate a nation­al emer­gency invok­ing IEEPA," the Con­gres­sion­al Research Ser­vice not­ed in March of 2019. Until Feb­ru­ary of this year, that is, when Rep. Ilhan Omar (D‑Minn.) intro­duced a bill aimed at reestab­lish­ing Con­gres­sion­al over­sight over sanc­tions. Its sole co-spon­sor is Rep. Rashi­da Tlaib (D‑Mich.). Omar has stood out for loud­ly denounc­ing U.S. sanc­tions in Iran. ​"We need to sus­pend these sanc­tions before more lives are lost," she wrote March 13 on Twit­ter. But this is large­ly an excep­tion: Most Democ­rats are not will­ing to tru­ly fight to end sanctions.
We need this to change. Right now, in the grips of an emer­gency, any­one who claims to care about human life and sol­i­dar­i­ty needs to fierce­ly fight to shut Iran sanc­tions down. These sanc­tions, by design and effect, inflict the most harm on peo­ple in Iran, espe­cial­ly those most vul­ner­a­ble to the virus. But they also hurt the whole world. In a glob­al pan­dem­ic, an out­break any­where affects peo­ple every­where. Just as the coro­n­avirus out­break is hold­ing a mir­ror up to the injus­tices with­in U.S. soci­ety, it is also expos­ing the sav­agery of U.S. mil­i­tarism, which, in the name of ​"nation­al secu­ri­ty," is mak­ing the whole world a more dan­ger­ous place. The Unit­ed States needs to stop inflict­ing gra­tu­itous suf­fer­ing in a fee­ble and hap­haz­ard attempt to ​"pun­ish the régime" of Iran using a strat­e­gy that fails by its own, already warped and vio­lent stan­dard of success.
This arti­cle was updat­ed to reflect a round of sanc­tions announced by the Trump admin­is­tra­tion fol­low­ing publication.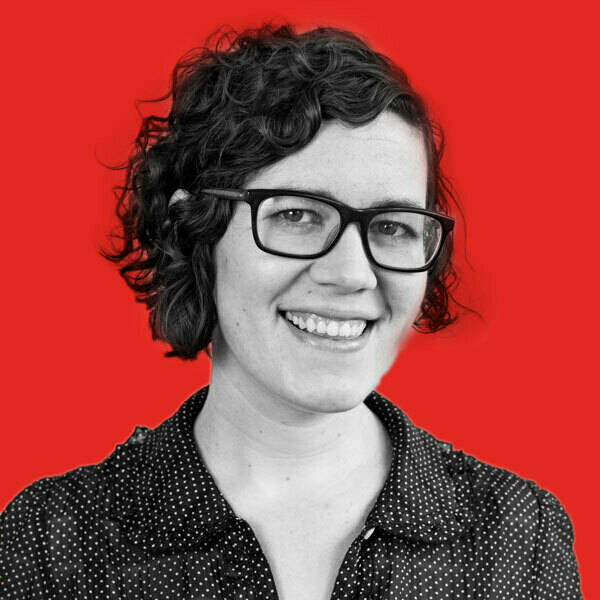 Sarah Lazare is web edi­tor at In These Times. She comes from a back­ground in inde­pen­dent jour­nal­ism for pub­li­ca­tions includ­ing The Inter­cept, The Nation, and Tom Dis­patch. She tweets at @sarahlazare.