National Paid Family Leave May Finally Be on the Horizon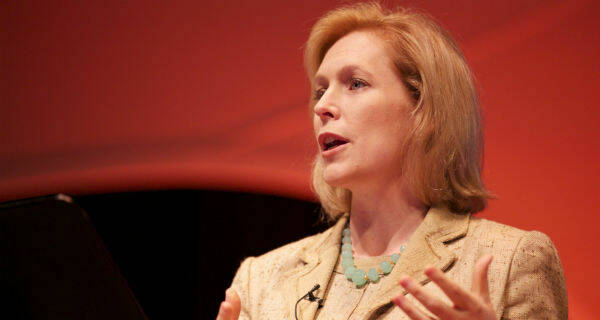 We wanted to make sure you didn't miss the announcement of our new Sustainer program. Once you've finished reading, take a moment to check out the new program, as well as all the benefits of becoming a Sustainer.

Any working parent will tell you that raising a family might as well be another full-time job — one that comes with no vacation days or health benefits. But millions of Americans don't get days off from their regular job, either, even for the sake of their health or their family's.
According to the National Partnership for Women and Families (NPWF), just 12 percent of American workers can take paid leave time to tend to an illness in their household, and only about 40 percent can get time off for themselves through employer-sponsored disability coverage. This gap affects about two-fifths of the private sector workforce, or 40 million people — a vast deficit compared to many other industrialized countries, where paid leave is routine.
Now, though, some lawmakers are recognizing that taking a few weeks off to deal with a health challenge shouldn't hurt your paycheck. Representative Rosa DeLauro (D‑Conn.) and Senator Kirsten Gillibrand (D‑N.Y.) have sponsored legislation to establish a nationwide paid family leave insurance program that would partially protect the wages of workers who take time off for the medical needs of themselves or their families.
Help keep this reporting possible by making a donation today.
Financed by small contributions from payroll checks and employers, the program would allow workers to ​"take time for their own serious health condition, including pregnancy and childbirth recovery; the serious health condition of a child, parent, spouse or domestic partner; the birth or adoption of a child; and/​or for particular military caregiving and leave purposes," according to a briefing by NPWF, who is one of the groups campaigning for the bill, known as the Family And Medical Insurance Leave Act (FAMILY) Act.
The proposed monthly benefits would generally range from $580 to $4,000, depending on income. Like Social Security taxes, the insurance would require a small payroll deduction from the employee and would enable workers to earn as much as two-thirds of their regular weekly earnings for 12 weeks. After the first year, the payment rate would increase based on the average national wage. Overall, advocates say, the federal program would help provide stability for many low-income and precariously employed people by covering workers in any size workplace at any income level, including part-timers.
With the state of current legislation, activists point out, even workers with some insurance coverage may experience extreme hardship when a child's illness destabilizes a family. In a testimony gathered by the New York State Paid Family Leave Coalition, a mother named Devorah from Rosendale, N.Y. recalled the hardships she faced when her daughter was born premature with a severe medical condition and continued to suffer from long-term medical problems in later years. Though her family had some insurance protection, Devorah said, ​"By the time we walked out of the hospital with our baby, we had spent an additional $30,000 out of pocket." In her daughter's first years, she went on:
There were times when … we didn't pay our bills. We didn't pay the gas company or the oil company or the phone company. If there was a choice between prescription drugs and groceries, we bought prescription drugs. If there was a choice between groceries and the phone bill, we went without a phone. … And it's taken us six years to dig our way out of the financial hole that this dumped us into.
The FAMILY legislation is modeled after similar landmark family leave insurance laws in California and New Jersey, which provide benefits that cover partial weekly earnings on a short-term basis. In addition, policies enabling workers to take paid leave time to tend to family health needs have been emerging at the local level all over the country. In recent years, New York City, San Francisco, Washington, D.C., Seattle and Portland lawmakers have all passed paid sick days legislation, often braving fierce opposition from the business lobby.
The paid leave insurance act would complement laws like these, which focus on short-term medical needs like a bout of the flu, by allowing financial protection for long-term medical needs in a self-financed system. As Vicki Shabo, NPWF director of work and family programs, tells In These Times via email:
It is reasonable to expect employers to provide a basic amount of paid sick time for routine illnesses or health needs, but providing a significant level of wage replacement or full wage replacement for an extended period of time may not be feasible for some employers. Requiring employers to bear the full cost of an extended family leave could also dissuade employers from hiring women, who would be more expensive to hire and retain.
The insurance, administered through the Social Security Administration, would not completely replace a worker's wages during her time off, but it would be a major step toward broadening access to compensated leave time — and, in turn, improving gender and age equity in the workplace. According to NPFW, ​"In the year following a birth, new mothers who take paid leave are more likely than those who take no paid leave to stay in the workforce and 54 percent more likely to report wage increases." Older workers and family caregivers tending to elders would also benefit from extended time off for medical issues that come with aging.
In addition, expanding access to paid leave would help narrow racial divides. Surveys indicate that Latina and black women are less likely than whites to have access to paid sick days or parental leave, with many of them working in precarious service sector jobs that with less access to healthcare in general.
And for many parents, it's one less thing to be concerned about in a baby's first few months. In New Jersey, which recently instituted its own statewide leave insurance program, one mother testified for advocacy campaign New Jersey Time to Care, ​"When I had my first son, I was only able to take a few months off." But after she got paid leave for her second child, she continued, ​"I was able to take longer time off and bond with him for what I felt was a more substantial amount of time … and not have to worry about the financial impact of staying home without pay."
Having one parent at home also makes it easier to manage clinic visits and preventive care, ultimately minimizing a child's time away from school for health issues. A policy analysis by the California-based think tank Human Impact Partners found that parental leave leads to better health outcomes that can ​"improve a child's brain development, social development and overall well-being."
But workers aren't the only people stand to gain from the insurance. Their bosses would benefit, too, because employees will be more likely to stick with a company in the long run if they can occasionally leave work when necessary. Under California's program, NPWF reports, ​"workers in low-wage, high-turnover industries are much more likely to return to their jobs after using the program." And there will be public health benefits for consumers when low-paid cooks, servers and hotel cleaners aren't pressured to go to work with the sniffles.
Paid family leave insurance won't overcome all the obstacles that workers face when coping with a medical challenge. For the most vulnerable groups, however, paid time off for care will be time well spent.
*Note: the figure on the monthly, not weekly, benefits has been corrected.
Become a Sustainer
We surveyed thousands of readers and asked what they would like to see in a monthly giving program. Many of you expressed interest in magazine subscriptions, gift subscriptions, tote bags, events and books —and we've added all of those. Some of you said that cost was an issue, so we've kept our starting tier at just $5 a month—less than 17 cents a day.

Now, for the first time, we're offering three different levels of support, with unique rewards at each level, for you to choose from. Check out the new Sustainer program.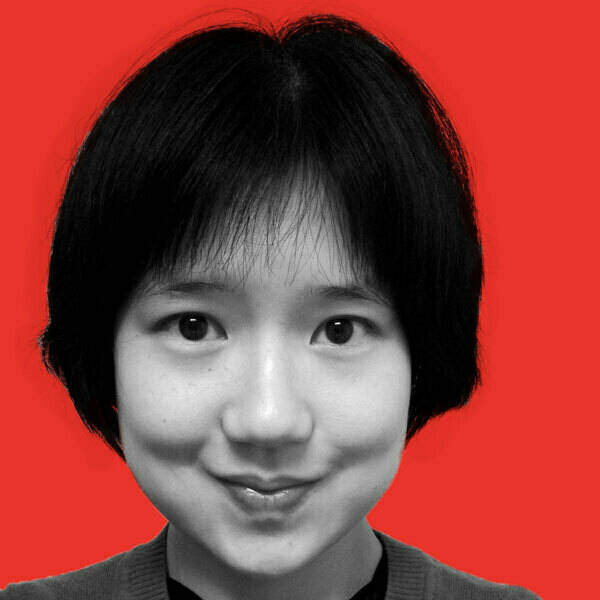 Michelle Chen is a contributing writer at In These Times and The Nation, a contributing editor at Dissent and a co-producer of the ​"Belabored" podcast. She studies history at the CUNY Graduate Center. She tweets at @meeshellchen.