The Janus Decision Was Never About the First Amendment. It Was About Destroying Labor.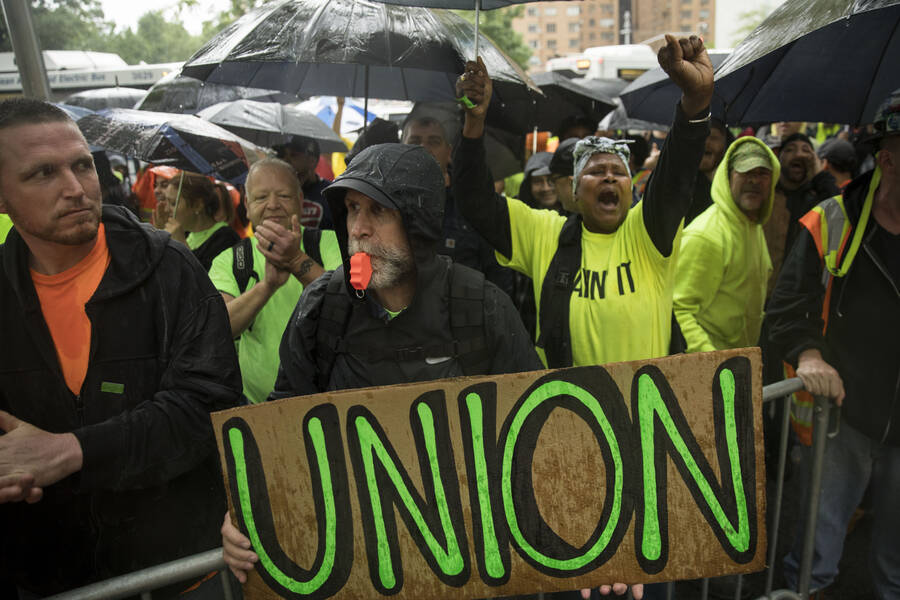 There is noth­ing about the Supreme Court's 5 – 4 deci­sion in Janus v. AFSCME, over­turn­ing 41 years of prece­dent and declar­ing that agency fee/​fair share is uncon­sti­tu­tion­al, that sur­prised me. It would have been a mir­a­cle for the con­ser­v­a­tive major­i­ty to have decid­ed otherwise.
Per­haps, if they had been true to their alleged con­ser­v­a­tive prin­ci­ples, they would have decid­ed that the mat­ter of whether pub­lic sec­tor unions could nego­ti­ate agree­ments with gov­ern­men­tal enti­ties that pro­vid­ed for rep­re­sent­ed — though non-union — work­ers to pay their fair share, was a mat­ter for the states. But as we have seen over time, there are few prin­ci­ples that the right-wing feels bound to respect.
Much will be writ­ten about the Janus v. AFSCME deci­sion in the com­ing days and months by peo­ple far more learned than this writer. Nev­er­the­less it felt impor­tant to make note of one crit­i­cal issue: the mat­ter at stake had noth­ing to do with the First Amendment.
The Court major­i­ty sug­gests that agency fees paid by non-mem­bers chal­lenge the free­dom of speech of work­ers who choose not to join a labor union. As the Court minor­i­ty points out in their dis­sent, that is not the actu­al issue at hand. Unions do not inhib­it the free­dom of speech of mem­bers or non-mem­ber agency fee pay­ers. Labor unions do have a statu­to­ry right to fair­ly and equi­tably rep­re­sent all work­ers in a giv­en bar­gain­ing unit, i.e., with­in a par­tic­u­lar juris­dic­tion where com­mon inter­ests have been iden­ti­fied. In fact, labor unions are, by law, the exclu­sive rep­re­sen­ta­tives of work­ers in a cer­ti­fied bar­gain­ing unit, i.e., there can­not be anoth­er union rep­re­sent­ing the same workers.
The mat­ter before the Court came down to whether work­ers who are rep­re­sent­ed by a union have an oblig­a­tion to con­tribute towards the cost of rep­re­sen­ta­tion. In any oth­er insti­tu­tion the mat­ter would be sim­ple. If, for instance, you live in a town or city and you are required to pay tax­es, you do so in order to cov­er the col­lec­tive costs of that juris­dic­tion. Indi­vid­u­als can­not declare one day that as a result of dif­fer­ences with a gov­ern­ment body that they should be able to avoid tax­es. Yes, peo­ple have tried that route and there is not a good end­ing to that story.
In the case of labor unions, they have been grant­ed by law the right and duty to rep­re­sent work­ers in a giv­en eco­nom­ic juris­dic­tion — a bar­gain­ing unit. Work­ers in the pub­lic sec­tor are not oblig­at­ed to join the union but the com­pro­mise that was estab­lished, and been in oper­a­tion for 41 years in many states that per­mit pub­lic sec­tor union­ism, was that those who choose not to join con­tribute towards rep­re­sen­ta­tion costs. Thus, an indi­vid­ual work­er who decides not to join the union may, nev­er­the­less, face an issue for which they need rep­re­sen­ta­tion. Rep­re­sen­ta­tion costs mon­ey. A case may go to arbi­tra­tion, for instance, which can be very expen­sive. There may be issues that have to be lit­i­gat­ed in court. Indeed, an issue may need to go to a leg­isla­tive body. These steps can be very expen­sive. The Supreme Court major­i­ty knows this and, essen­tial­ly, what they said today is that they do not give a damn.
The objec­tive of the Court major­i­ty, along with their polit­i­cal allies, has always been the destruc­tion of labor unions. Of course they will not con­firm that, but their actions have been con­tin­u­ous­ly telegraphed. Janus is a deci­sion that aims to weak­en the abil­i­ty of pub­lic sec­tor unions to rep­re­sent their respec­tive work­forces. As the Supreme Court major­i­ty knows, from any assess­ment of ​"open shop" sit­u­a­tions, when a union is com­pelled — at its own cost — to rep­re­sent work­ers that they must rep­re­sent by law, their resources are drained.
The moves towards ​"open shop," that is, no forms of union secu­ri­ty, have been under­way for a long time. There have been, through­out the his­to­ry of labor unions in the Unit­ed States, peri­od­ic offen­sives by the employ­er class to either elim­i­nate unions alto­geth­er or weak­en them sig­nif­i­cant­ly. In the cur­rent moment, at the fed­er­al, state, coun­ty and munic­i­pal lev­els, pub­lic sec­tor unions are per­ceived as an obsta­cle to the polit­i­cal Right and much of cor­po­rate Amer­i­ca that seeks to elim­i­nate the social safe­ty net, pri­va­tize all that can be pri­va­tized, and weak­en gov­ern­ment to the point that its only rel­e­vance is in the realm of police, fire, pris­ons and, of course, the military.
Too many unions lived in utter denial about the dan­ger of the con­tin­u­ous ​"open shop" offen­sives. They assumed that this would not hap­pen in either the pub­lic or pri­vate sec­tor. In some of the worst cas­es they relied on agency fee pay­ers rather than recruit­ing all agency fee pay­ers into the unions as full mem­bers. The labor unions in the U.S. Postal Ser­vice have demon­strat­ed that one can be suc­cess­ful in orga­niz­ing in an open shop envi­ron­ment. Sev­er­al of the bar­gain­ing coun­cils in the Amer­i­can Fed­er­a­tion of Gov­ern­ment Employ­ees have also demon­strat­ed this.
Now the imme­di­ate chal­lenge fac­ing labor unions is their trans­for­ma­tion into mil­i­tant, for­ward-think­ing and social jus­tice insti­tu­tions. For years most of the lead­er­ship of orga­nized labor believed that union trans­for­ma­tion could be punt­ed or, at best, resolved through sim­ply orga­niz­ing more mem­bers. The Supreme Court's major­i­ty has now demon­strat­ed that we have only two choic­es: fight or die. And fight­ing means becom­ing orga­ni­za­tions that are con­stant­ly speak­ing on behalf of work­ers, whether in our ranks or not, demon­strat­ing each day that our move­ment is a move­ment ground­ed in the strug­gle for social and eco­nom­ic jus­tice. Case in point: the teacher-led insur­gen­cies that spread across the coun­try this year.
Janus is not the end of the sto­ry. It is sim­ply the end of a chapter.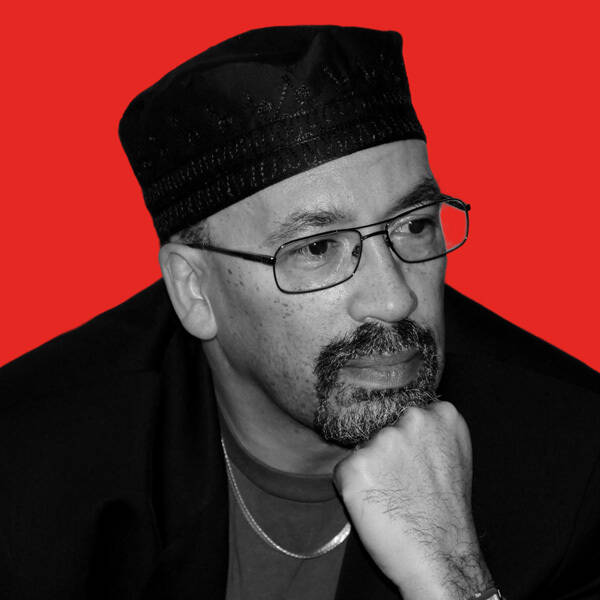 Bill Fletch­er, Jr.

is a talk show host, writer, activist, and trade union­ist. He is the exec­u­tive edi­tor of

The Glob­al African Work­er

, a co-author (with Fer­nan­do Gapasin) of

Soli­tary Divid­ed

, and the author of

​

"

They're Bank­rupt­ing Us" – Twen­ty Oth­er Myths about Unions.

You can fol­low him on Twit­ter, Face­book and at www​.bill​fletcher​jr​.com.