In Jauja, Cinema Takes on Colonialism, Slowly
Viggo Mortensen and Lisandro Alonso tour Argentina's dark, imperialist past in a new film.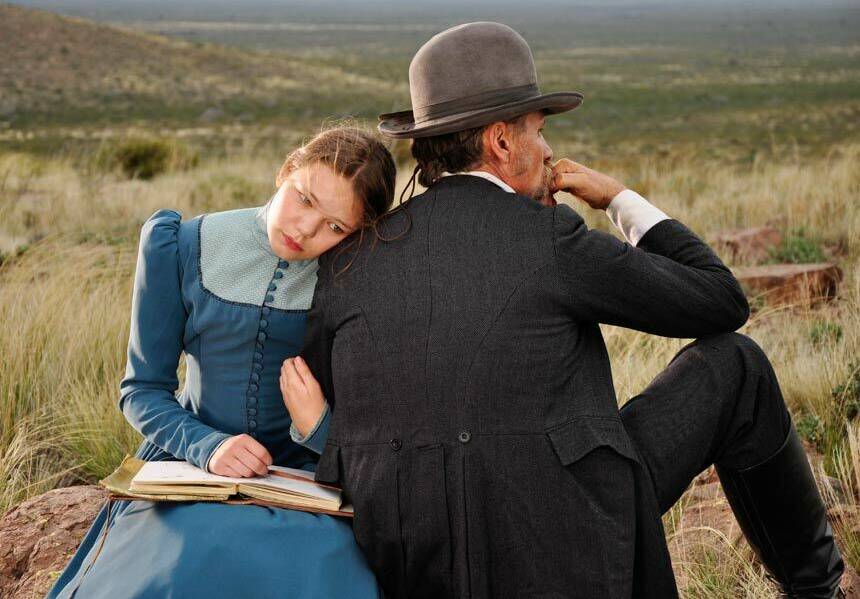 Argen­tine film­mak­er Lisan­dro Alon­so is a hard­knuck­le min­i­mal­ist — a lead­ing light in what's come to be known at glob­al film fes­ti­vals as ​"slow cin­e­ma." That means his films (most famous­ly, 2004's Los Muer­tos) have received very lit­tle expo­sure in the States. That is, until his par­tic­u­lar asceti­cism attract­ed the inter­est of Vig­go Mortensen, and the two embarked on mak­ing Jau­ja. A lit­tle star pow­er goes a long way in today's atten­tion-deficit media mar­ket—Jau­ja is get­ting a select U.S. release and healthy buzz from the film geek com­mu­ni­ty. But don't expect a Hol­ly­wood good time. The movie is slow cin­e­ma incar­nate: obser­va­tion­al, patient, incon­clu­sive and haunting.
Rather than consume the movie as if it's served to us pre-chewed, we lean in, hold our breath, suspend judgment. We're as lost as Mortensen's protagonist, and we feel the weight of it acutely.
His stint as Aragorn aside, Mortensen has tend­ed to eschew Hol­ly­wood fluff. Still, Jau­ja is an order of mag­ni­tude stranger than any of his pre­vi­ous projects: a des­o­late, thread­bare odyssey through the Patag­on­ian low­lands dur­ing the Argen­tine government's late 19th-cen­tu­ry Con­quest of the Desert, a cam­paign to squelch the ris­ing of indige­nous peo­ples in the south and col­o­nize the pam­pas with Euro­peans. Facts are hard to come by, but even­tu­al­ly we glean that Mortensen is a Dan­ish aris­to­crat head­ing an earth­works project near the Atlantic coast. At first, he and his teenage daugh­ter (Viil­b­jørk Malling Agger) most­ly loi­ter and wan­der in the vast scrublands.
Mortensen's char­ac­ter Dine­sen is fraught with con­cern for his daugh­ter in this wilder­ness, as he should be: Soon enough, she elopes (off-cam­era) with a young sol­dier and lights out for the fron­tier. With a mad Span­ish maraud­er rumored to be killing and loot­ing across the coun­try­side, Dine­sen impul­sive­ly charges west into unknown ter­ri­to­ry, search­ing for the girl. His frag­ment­ed, deliri­ous jour­ney takes up the rest of the film; in the post­mod­ern tra­di­tion of road movies, the sojourn is a metaphor for a deep­er lost­ness, and is doomed to nev­er quite end.
Styl­is­ti­cal­ly, Jau­ja (a ref­er­ence not to the real Peru­vian city, but to the Span­ish slang for ​"nev­er-nev­er land") is both lush and for­bid­ding. The pam­pas land­scape, cap­tured by Alon­so in an anachro­nis­tic 4 by 3 frame ratio, is daunt­ing and gor­geous, while his stag­ing is always dis­tanced and scrupu­lous­ly unpret­ty. Alonso's com­po­si­tions are often delib­er­ate­ly rem­i­nis­cent of trav­el­ogue films from the 1910s and, 20s — and the frame even has round­ed cor­ners, like some ear­ly silent cin­e­ma. The indi­vid­ual scenes are usu­al­ly shot in one take, and the pas­sage of time is respect­ed, rarely edit­ed. Alon­so also does not over­load us with nar­ra­tive data: Some­times action occur­ring on a dis­tant hill­side remains a mys­tery. Oth­er actions, includ­ing the fate of the daugh­ter, are nev­er wit­nessed at all.
This lack of solic­i­tude for the audi­ence — the real time, the fea­ture­less stretch­es of land and sky, the incom­plete knowl­edge of events — is a per­fect storm of cin­e­mat­ic min­i­mal­ism. Rather than con­sume the movie as if it's served to us pre-chewed, we lean in, hold our breath, sus­pend judg­ment. We're as lost as Mortensen's pro­tag­o­nist, and we feel the weight of it acute­ly. The semi-flat steppes all look the same in every direc­tion, and the min­utes tick by, until even­tu­al­ly night falls and we lose our bear­ings completely.
Then Jau­ja tip­toes into even stranger ter­ri­to­ry, as a deranged Dine­sen fol­lows a mangy old dog to a moun­tain cave and meets an old woman (vet­er­an Dan­ish actor Ghi­ta Nør­by) who talks as though she is his daugh­ter. From there, the movie loops ellip­ti­cal­ly and makes dream-like con­nec­tions that are all but inscrutable. That is, if we're still teth­ered to the con­ve­nient world of three-arc sto­ry­telling and neat res­o­lu­tion. If we've been pay­ing atten­tion to the ideas embed­ded in the tex­ture of Alonso's film, we shouldn't expect any­thing less enig­mat­ic. Jau­ja has more dia­logue than all of Alonso's oth­er movies com­bined, but it's still some­thing of a cin­e­mat­ic fast, a study in unknow­ing­ness and anx­i­ety. Fol­low­ing naïve Euro­peans into the mys­ter­ies of the Third World shouldn't be an easy voy­age to parse, and our pre­ten­sions of pow­er and con­trol should not be indulged. As a micro-cri­tique of colo­nial­ism, the film res­onates along­side Wern­er Herzog's Aguirre, the Wrath of God (1972) and Michelan­ge­lo Antonioni's The Pas­sen­ger (1975), among oth­ers, all road movies lead­ing nowhere.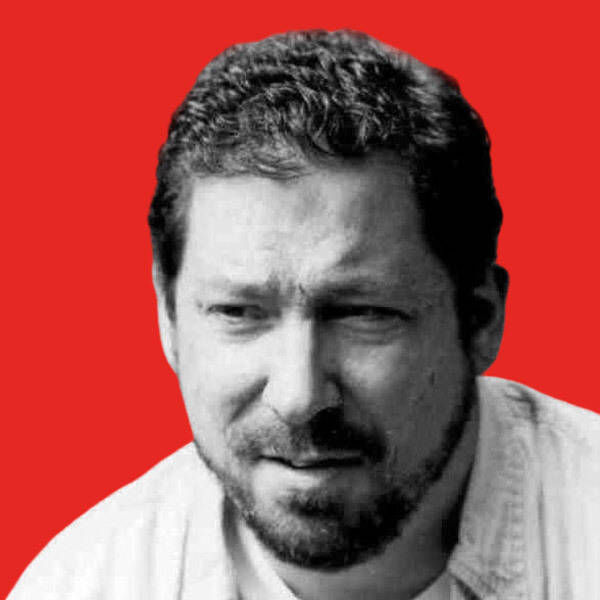 Michael Atkin­son
is a film review­er for
In These Times.
He has writ­ten or edit­ed many books, includ­ing
Exile Cin­e­ma: Film­mak­ers at Work Beyond Hol­ly­wood
(
2008
) and the mys­tery nov­els
Hem­ing­way Dead­lights
(
2009
) and
Hem­ing­way Cut­throat
(
2010
). He blogs at
Zero For Con­duct
.