Jimmy John's Workers Can't Even Quit Without Worrying About Absurd Noncompete Agreements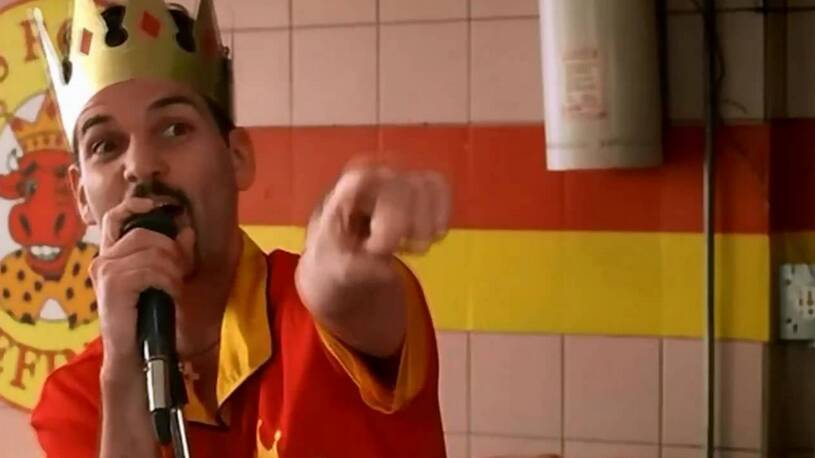 Fast food worker is often considered the archetypal crappy, dead-end job. But along with its low pay and less-than-stimulating working conditions, the industry has traditionally been a place where a fed-up worker could exit and re-enter with relative ease.
Not so at Jimmy John's. The fast-food sandwich restaurant is trying to prevent workers from finding other jobs in the industry after they leave the company.
An employee agreement obtained by the Huffington Post's Dave Jamieson reveals the harsh non-compete agreement imposed by the company, which has been accused of union-busting in recent years. Normally used to prevent upper level management from bringing company secrets to competitors, Jimmy John's is using the clause in all employee contracts, regardless of access to proprietary knowledge.
The contract stipulates that former employees agree not to work for any competitor business for a period of two years. However, the contract takes a very loose definition of competitor, preventing employees from working for any company that makes at least 10 percent of its revenue from sandwiches and is within three miles of a Jimmy John's.
The agreement reads:
Employee covenants and agrees that, during his or her employment with the Employer and for a period of two (2) years after … he or she will not have any direct or indirect interest in or perform services for … any business which derives more than ten percent (10%) of its revenue from selling submarine, hero-type, deli-style, pita and/​or wrapped or rolled sandwiches and which is located with three (3) miles of either [the Jimmy John's location in question] or any such other Jimmy John's Sandwich Shop.
The harsh restrictions of the non-compete clause are now part of a larger class-action lawsuit brought by former employees accusing the restaurant chain of wage-theft, Jamieson has also reported. Managers' bonuses were allegedly tied to achieving low labor costs, incentivizing illegal business practices.
According to [former employees], Jimmy John's workers aren't given enough time to complete all their closing duties at the end of the day, at which point managers clock them out regardless of whether or not they continue to work. The practice is exacerbated, they claim, by a company policy that bases managers' bonuses largely on whether or not they hit their targets on labor costs.
The conditions of the non-compete agreement are allegedly preventing former employees from finding new work, exacerbating the difficulties of working for low wages at a company staunchly opposed to unionization. And the legality of the agreement is questionable, with many states placing restrictions on such clauses, forcing the company to prove the necessity of the clause if brought to court. For now, though, workers will be at the mercy of a fairly unforgiving work agreement.
As the New York Times writes, this is not a phenomenon unique to Jimmy John's. A year ago, a woman was fired from Subway after an illness prevented her from working. When she tried to get another job, Subway's lawyers sent letters both to her and her new employer, demanding that she honor a non-compete clause. It's hard enough to find a job in an age of financial instability and unemployment. Non-compete clauses like these at the lower rungs of the American economy can only make it tougher.
Will Craft
is a fall
2014
intern with In These Times, and is a political science major at The University of Chicago. He has previously worked for The Cancer Letter and The Triple Helix. He is also a devout member of Le Vorris
&
Vox;, the University of Chicago circus. He is on twitter @craftworksxyz.