Jobs, Justice and the Planet
During Obama's second term, the Left cannot passively await changes from the Democratic Party.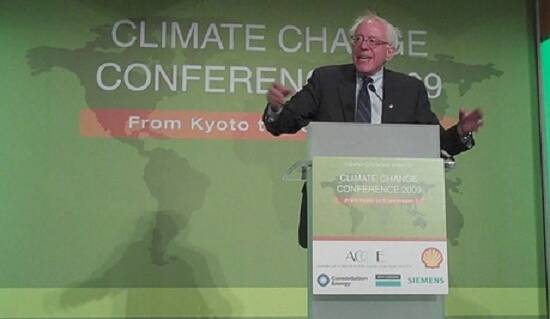 In 2008, lib­er­als, pro­gres­sives and many left­ists made a strate­gic mis­take. With the elec­tion of Barack Oba­ma, we assumed that we could pas­sive­ly await change. We should have known bet­ter, giv­en the expe­ri­ence of eight years of the Clin­ton admin­is­tra­tion. Rather than mov­ing quick­ly to push the new Oba­ma admin­is­tra­tion in a pro­gres­sive direc­tion, by the spring of 2009, the Left had ced­ed ini­tia­tive on both domes­tic and for­eign pol­i­cy to the Right. With the 2012 elec­tion behind us, pro­gres­sive forces should act quick­ly so as not to repeat our cost­ly mis­take of the first term. We must:
The Democratic Party is incapable of leading the movement for social change, but it can respond to pressure from below.
Pre­pare to take mass action as we head toward the so-called fis­cal cliff. Forces with­in orga­nized labor, among oth­ers, are already prepar­ing to pres­sure Con­gress and the White House to reject reac­tionary cuts. What I am sug­gest­ing goes fur­ther. We need to begin orga­niz­ing march­es for jobs and hous­ing in ear­ly

2013

in every state cap­i­tal. These demon­stra­tions must demand that peo­ple be put to work and that hous­ing be made avail­able for those who need it.
Demand eco­nom­ic and social jus­tice. Though Oba­ma cam­paigned in

2008

on behalf of work­ers, once in office he became far too cau­tious in speak­ing out for full eco­nom­ic jus­tice, retreat­ing into the realm of the cor­po­rate lib­er­al. Too often, labor unions and oth­ers let him off the hook. We must make the expan­sion of work­ers' right to orga­nize part of the nation­al debate. And we must build a state by state move­ment to imple­ment con­sti­tu­tion­al changes that expand work­ers' rights.
Insist that the admin­is­tra­tion take con­crete steps to address sys­temic racism and sex­ism, much of which was evinced dur­ing the cam­paign by what was not said (e.g., a dis­cus­sion of the state of Black Amer­i­ca), as well as what was said (e.g., the misog­y­ny com­ing from the Right).
Defend our plan­et. Hur­ri­cane Sandy has awak­ened many peo­ple to the increas­ing dan­gers of cli­mate change. Though glob­al warm­ing was not dis­cussed dur­ing the cam­paign, pro­gres­sives must make this an imme­di­ate issue, start­ing with a broad-based edu­ca­tion effort that links defense of the envi­ron­ment with the need to change this tox­ic eco­nom­ic system.
So, how do we do this? It is impos­si­ble to avoid the ques­tion of polit­i­cal orga­ni­za­tion. The Demo­c­ra­t­ic Par­ty is inca­pable of lead­ing the move­ment for these changes, but it can respond to pres­sure from below. That sort of pres­sure will not, in the cur­rent sit­u­a­tion, come from third par­ty can­di­dates, but it will come from the devel­op­ment of orga­ni­za­tions that can field can­di­dates whose pol­i­tics are akin to those of indi­vid­u­als such as Rep. Bar­bara Lee (D‑Calif.) or Sen. Bernie Sanders (I‑Vt.). This means a long-term strat­e­gy that does not bet our future on the abil­i­ty of the Demo­c­ra­t­ic Par­ty to change, but sees the Demo­c­ra­t­ic Par­ty as a field of strug­gle as we build the elec­toral wing of a larg­er pro­gres­sive movement.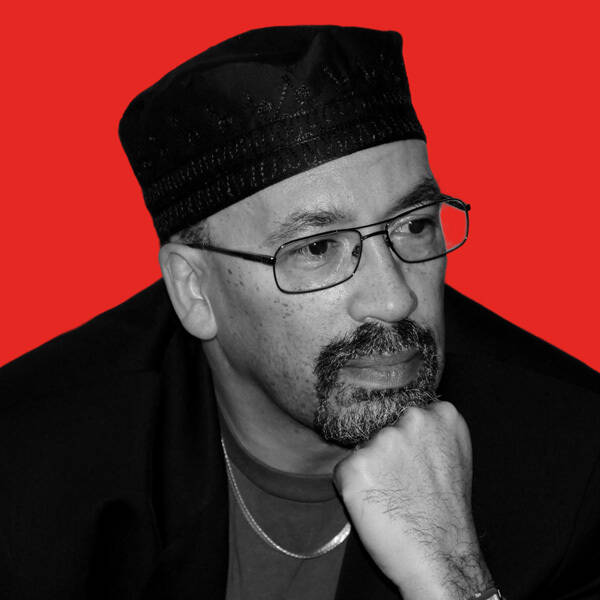 Bill Fletch­er, Jr.

is a talk show host, writer, activist, and trade union­ist. He is the exec­u­tive edi­tor of

The Glob­al African Work­er

, a co-author (with Fer­nan­do Gapasin) of

Soli­tary Divid­ed

, and the author of

​

"

They're Bank­rupt­ing Us" – Twen­ty Oth­er Myths about Unions.

You can fol­low him on Twit­ter, Face­book and at www​.bill​fletcher​jr​.com.