The pres­i­den­tial elec­tion this fall may hinge on what hap­pens to peo­ple like John Mahoney and Robert Daems. Both are in their 50s, lost their jobs in Decem­ber 2002 and still haven't found work. If Pres­i­dent Bush con­tin­ues to oppose renew­ing fed­er­al extend­ed unem­ploy­ment ben­e­fits, their com­pen­sa­tion soon will run out.
​"I don't think the Repub­li­can Par­ty even cares," says Daems, who worked for Intel as a sys­tems ana­lyst in Phoenix. ​"I even feel the Demo­c­ra­t­ic can­di­dates don't have an under­stand­ing of what's hap­pen­ing out there."
A Demo­c­rat could win in Novem­ber, how­ev­er, if he can prove to Daems and oth­er vot­ers that he under­stands and can man­age the econ­o­my bet­ter than Bush. Polls show that the econ­o­my is now the top issue with vot­ers, rough­ly half of who rank unem­ploy­ment as their major eco­nom­ic concern.
Both par­ties show strengths — the Democ­rats on Social Secu­ri­ty, health­care and the fed­er­al bud­get and Repub­li­cans on nation­al secu­ri­ty and ter­ror­ism — accord­ing to a review of polls by Democ­ra­cy Corps, a Demo­c­ra­t­ic strat­e­gy group.
But there is no clear advan­tage for either par­ty on jobs and prosperity.
Despite signs of growth and a stock mar­ket rebound, this has been the weak­est eco­nom­ic recov­ery since World War II. Even though the Bush reces­sion offi­cial­ly end­ed in Novem­ber 2001, the econ­o­my con­tin­ued to lose about 700,000 jobs through last Sep­tem­ber. Jobs have grown by an aver­age of 76,000 a month since then, but that's still half the num­ber need­ed to account for new work­ers. It's also a far cry from what Bush promised his tax cuts would deliv­er. The Eco­nom­ic Pol­i­cy Insti­tute (EPI) cal­cu­lates that Bush has fall­en short by 1.85 mil­lion jobs.
Rigged num­bers
The tra­di­tion­al sig­nal of dis­tress — the unem­ploy­ment rate — has been sur­pris­ing­ly low, drop­ping by one-tenth of a per­cent in Jan­u­ary to 5.6. But the fig­ure is mis­lead­ing. Many dis­cour­aged work­ers have sim­ply dropped out of the labor force. The per­cent­age of men in the work­force, for instance, dropped by about as much in the last three years as it did over the pre­vi­ous 20. At the same time, work­ers like Daems and Mahoney — an auto parts fac­to­ry work­er in Bat­tle Creek, Michi­gan — are remain­ing out of work much longer than nor­mal and long-term unem­ploy­ment, more than 27 weeks, has increased most rapid­ly for work­ers with at least a col­lege degree. As a result, a record num­ber of unem­ployed work­ers in Jan­u­ary lost unem­ploy­ment ben­e­fits, accord­ing to the Cen­ter on Bud­get and Pol­i­cy Pri­or­i­ties, plung­ing rough­ly half into poverty.
But the prob­lem isn't sim­ply the loss of 2.4 mil­lion jobs since the reces­sion start­ed — the great­est sus­tained job loss since the Great Depres­sion, accord­ing to EPI — and ane­mic jobs cre­ation. There's also a shift for the worse in the kinds of jobs avail­able. On aver­age, the jobs being lost pay 21 per­cent more than those in growth indus­tries, says EPI researchers Michael Ettlinger and Jeff Chapman.
The long peri­od of job loss also is tak­ing its toll on peo­ple who are still employed: Real hourly wages fell for mid­dle- and low-wage work­ers last year even as eco­nom­ic out­put grew, says Jared Bern­stein and Lawrence Mishel of EPI. But not every­one lost out. Prof­its have grown dra­mat­i­cal­ly, claim­ing a share of the growth in the cor­po­rate sec­tor more than dou­ble the aver­age of past recoveries.
Skewed stim­u­lus
This repris­es a famil­iar theme for the Bush régime: Most work­ers are worse off whether they have a job or are unem­ployed, and big cor­po­ra­tions are prof­it­ing. But it should be no sur­prise. It was designed that way.
"When they passed the tax cuts, every econ­o­mist argued this is not how you struc­ture a stim­u­lus," Bern­stein says. ​"You can't expect to stim­u­late job growth by cut­ting tax­es on div­i­dends and cap­i­tal gains and fail­ing to imple­ment direct spend­ing on job cre­ation, fis­cal assis­tance to the states and oth­er spending."
There were sev­er­al fatal flaws in Bush's plan, but it was not the swing from a big bud­getary sur­plus to deep deficits. It makes sense for the fed­er­al gov­ern­ment to run a deficit in a reces­sion to pro­vide eco­nom­ic demand that sus­tains employ­ment. But the Bush tax cuts were skewed to the rich, not low- and mod­er­ate-income work­ers and the unem­ployed, who need­ed the aid and would imme­di­ate­ly spend it. Bush was sim­ply deter­mined to cut tax­es for the rich. First he jus­ti­fied it as return­ing the sur­plus to tax­pay­ers. When the reces­sion deep­ened, he jus­ti­fied the same pol­i­cy as a stimulus.
Instead of tax cuts, the gov­ern­ment should have direct­ly aid­ed the states more and invest­ed in pub­lic needs that build eco­nom­ic strength. Final­ly, the stim­u­lus should have been imme­di­ate and short-term. Even dur­ing a hoped-for recov­ery, cre­at­ing end­less huge bud­get deficits solves nothing.
Bush's dis­as­trous poli­cies large­ly are respon­si­ble for the long job­less recov­ery, but some ana­lysts recent­ly have argued that few­er jobs have been cre­at­ed because pro­duc­tiv­i­ty has grown so fast. But Bern­stein notes that pro­duc­tiv­i­ty has been grow­ing only slight­ly faster than nor­mal. The prob­lem is not pro­duc­tiv­i­ty, he argues, but a demand for goods and ser­vices that is far below the average.
Cer­tain­ly, pro­duc­tiv­i­ty increas­es do not ade­quate­ly account for the 42 con­sec­u­tive months of man­u­fac­tur­ing job loss­es — 2.6 mil­lion gone since Bush took office. Glob­al eco­nom­ic forces play a role. For exam­ple, some stim­u­lus leaks to oth­er coun­tries as Amer­i­cans buy imports. The trade deficit has grown sharply since 2000, from 3 per­cent to 5 per­cent of gross domes­tic prod­uct, reflect­ing a loss of poten­tial jobs in the Unit­ed States.
Dan Luria, vice pres­i­dent of the Michi­gan Man­u­fac­tur­ing Tech­nol­o­gy Con­sor­tium, argues that there have been real pro­duc­tiv­i­ty increas­es, even in the ser­vice sec­tor, but some of that reflects improp­er­ly mea­sured use of cheap inputs from abroad.
In addi­tion, nobody accu­rate­ly mea­sures how many jobs are lost to off­shoring. But even as demand grows, multi­na­tion­als are ship­ping jobs out. In Jan­u­ary, for exam­ple, Elec­trolux announced that it would move most of the 2,700 jobs at its Greenville, Michi­gan, refrig­er­a­tor fac­to­ry to Mex­i­co. More than 8,000 jobs in the Greenville area are like­ly to be lost as a result.
Mount­ing debt
Sev­er­al indi­ca­tors sug­gest there may not be the turn­around in job cre­ation Bush wants for his reelec­tion cam­paign. The admin­is­tra­tion con­tin­ues to rely on tax cuts for the rich that already have proved inef­fec­tive. Investors also are wary that per­sis­tent deficits and a declin­ing dol­lar will lead to infla­tion and high­er inter­est rates, which would slow growth.
With real wages declin­ing for many, work­ers won't be able to spend more and stim­u­late job growth. Already many house­holds are dan­ger­ous­ly deep in debt, since home refi­nanc­ing and oth­er debts have been major props to the econ­o­my in recent years. These debt-rid­den fam­i­lies will be vul­ner­a­ble to ris­ing inter­est rates and any burst­ing of the hous­ing bubble.
Even with con­tin­ued growth, Bush almost cer­tain­ly will be run­ning as the first pres­i­dent since Her­bert Hoover to fin­ish a term with a job deficit.
Demo­c­ra­t­ic alter­na­tives have had their own flaws. Howard Dean overem­pha­sizes the dan­gers of deficits, mak­ing his record of bal­anc­ing Vermont's bud­get and a pledge to bal­ance the fed­er­al bud­get the eco­nom­ic cen­ter­piece of his cam­paign. John Ker­ry relies too heav­i­ly on tax cuts, such as his pro­pos­als to cut busi­ness tax­es for cre­at­ing new jobs rather than direct pub­lic spend­ing to stim­u­late the economy.
But a mod­est­ly pop­ulist eco­nom­ic alter­na­tive is emerg­ing from the Demo­c­ra­t­ic pres­i­den­tial con­test, includ­ing pro­pos­als for cre­at­ing fair­er trade, sup­port­ing unions, aid­ing small busi­ness­es and man­u­fac­tur­ing, restruc­tur­ing tax­es more pro­gres­sive­ly, spend­ing more for edu­ca­tion and research, invest­ing in ener­gy effi­cien­cy and alter­na­tive ener­gy, bud­get­ing more respon­si­bly, improv­ing infra­struc­ture and mov­ing toward uni­ver­sal healthcare.
It's not ade­quate, by any means. But it beats Bush's pol­i­cy, both in fair­ness and eco­nom­ic effec­tive­ness, and it may polit­i­cal­ly beat Bush as well.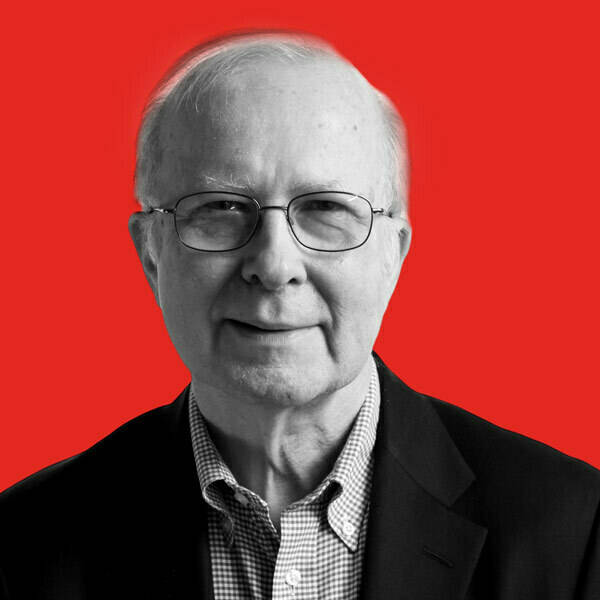 David Moberg, a senior edi­tor of In These Times, has been on the staff of the mag­a­zine since it began pub­lish­ing in 1976. Before join­ing In These Times, he com­plet­ed his work for a Ph.D. in anthro­pol­o­gy at the Uni­ver­si­ty of Chica­go and worked for Newsweek. He has received fel­low­ships from the John D. and Cather­ine T. MacArthur Foun­da­tion and the Nation Insti­tute for research on the new glob­al economy.