Joe Ricketts Is a Walking Case for a $1 Million Maximum Income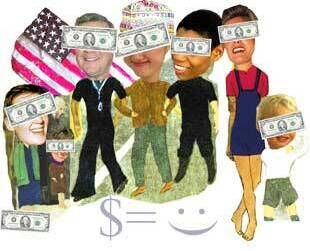 Late Thurs­day after­noon, mul­ti-bil­lion­aire Trump donor Joe Rick­etts shut­tered the Gothamist and DNAin­fo media empire he con­glom­er­at­ed in March. Rick­etts closed the sites a week after staffers vot­ed to union­ize. In the process, he also made a stel­lar case for a $1 mil­lion max­i­mum income.
What is a max­i­mum income? Tax­ing every pen­ny some­one makes over a mil­lion dol­lars by 100 per­cent and putting it back into pub­lic coffers.
It would be hard to think of a bet­ter test case than Mr. Rick­etts, whose net worth is around $2.1 bil­lion and who — like many rich peo­ple — uses his wealth irre­spon­si­bly, and to the detri­ment of society.
Rick­etts spent mil­lions of dol­lars sup­port­ing Repub­li­cans in the 2012 elec­tion cycle. Dur­ing that time, he launched a $10 mil­lion ad cam­paign, pred­i­cat­ed on describ­ing then-sit­ting pres­i­dent of the Unit­ed States — ​"Barack Hus­sein Oba­ma" — as a ​"met­ro­sex­u­al, black Abe Lin­coln." The final ver­sion of the ad fea­tured Amer­i­cans who vot­ed for Oba­ma in 2008 but had since grown dis­il­lu­sioned, and was craft­ed in large part by Steve Ban­non. Yes, Ban­non direct­ed the less racist ver­sion of an adver­tise­ment paid for by Joe Ricketts.
This isn't the only odi­ous use Rick­etts has made of his wealth. In the 2016 elec­tion cycle, he gave $1 mil­lion to Don­ald Trump's pres­i­den­tial cam­paign after hav­ing sup­port­ed oth­er Repub­li­can can­di­dates with mil­lions of dol­lars in the Repub­li­can pri­maries. Rick­etts' End­ing Spend­ing Action Fund — the Super PAC he found­ed, which spon­sored the anti-Oba­ma ads — aims to put an ​"enforce­able cap" on pub­lic spend­ing and brand those who advo­cate for expan­sion­ary fis­cal pol­i­cy as ​"bud­get ban­dits." Despite rail­ing against pub­lic spend­ing, Rick­etts, whose fam­i­ly owns the Chica­go Cubs, has also accept­ed a gen­er­ous pub­lic sub­sidy to build the team's spring train­ing facility.
What if he just couldn't do all that, every piece of which involves hav­ing amassed vast stores of wealth? As they attempt to over­haul the tax code, Repub­li­cans have argued that one of their chief aims is to make the tax code sim­pler for aver­age Amer­i­cans. This is a lie, of course, but the goal is a wor­thy one. And what sim­pler solu­tion than redis­trib­ut­ing the wealth of every­one earn­ing more than a cool million?
It's not that we need rich people's mon­ey to fund vital pub­lic pro­grams. There's no one-to-one account­ing between how much mon­ey the fed­er­al gov­ern­ment takes in through tax­a­tion and what it can spend. Were that the case, going to war — a cost­ly endeav­or — would involve much more heat­ed polit­i­cal debates.
As Raúl Car­ril­lo and Jesse Myer­son explained recent­ly in Splin­ter, gov­ern­ments fre­quent­ly run deficits on the basis of which ser­vices they pri­or­i­tize and which they opt to farm out to the pri­vate sec­tor. That's why bud­gets and tax codes are pri­mar­i­ly polit­i­cal doc­u­ments, not fine­ly-tuned bal­ance sheets. As Car­ril­lo and Myer­son write:
A house­hold or a busi­ness may have to stash or bor­row mon­ey before it can spend any, but we are users of the cur­ren­cy. The U.S. gov­ern­ment, which is the issuer of the cur­ren­cy, works dif­fer­ent­ly: Con­gress votes to spend ​"new mon­ey" on some­thing, then the Trea­sury and the Fed­er­al Reserve cred­it the rel­e­vant bank accounts, and … that's it. The gov­ern­ment has spent new mon­ey into exis­tence. Lat­er, Con­gress may tax ​"old mon­ey" back out of exis­tence, but it isn't col­lect­ing mon­ey in order to spend it.
A max­i­mum income — and pro­gres­sive tax­a­tion more gen­er­al­ly — is less about redis­trib­ut­ing income than about redis­trib­ut­ing pow­er, though the two aims go hand-in-hand. If you think this sounds like rad­i­cal Marx­ist non­sense, con­sid­er what the Repub­li­cans are doing right now. The GOP's new­ly-released ​"Tax Cuts and Jobs Act" would dou­ble the cut-off at which house­holds become eli­gi­ble to pay the estate tax — pro­tect­ing mul­ti-mil­lion­aires and starv­ing pub­lic cof­fers of funds — while mak­ing it impos­si­ble to deduct expens­es for healthcare.
Under the GOP plan, state and local tax cred­its would be ful­ly elim­i­nat­ed for every­one but prop­er­ty own­ers, whose deduc­tion would be capped at $10,000. Why? To make room for cor­po­rate tax cuts and more give­aways to the ultra-wealthy. Tax codes set a rough blue­print for what kinds of peo­ple and activ­i­ties a soci­ety val­ues most. For Repub­li­cans, that's a small cadre of 1 per­centers and the cor­po­ra­tions they run.
Of course, the inverse is also true: Gov­ern­ments can choose to pri­or­i­tize good things, like sup­port for the kind of neigh­bor­hood-by-neigh­bor­hood local jour­nal­ism DNAin​fo​.com and Gothamist reporters built their site's hard-won rep­u­ta­tions on.
In Swe­den, news out­lets with at least 1,500 pay­ing sub­scribers that pub­lish at least once a week can apply for sub­si­dies from the gov­ern­ment. In France, the gov­ern­ment sub­si­dizes pri­vate news out­lets, and many coun­tries make it a pri­or­i­ty to fund high-qual­i­ty, inde­pen­dent-mind­ed pub­lic broad­cast­ing. The U.S. gov­ern­ment could also pri­or­i­tize fund­ing the kind of robust social safe­ty net that makes in-depth, inves­tiga­tive free­lance report­ing more possible.
As econ­o­mist Mar­shall Stein­baum argued recent­ly in Jacobin, pro­gres­sive tax­a­tion can help make these types of social pro­grams a real­i­ty, and has the more pro­found effect of curb­ing the influ­ence of the ultra-wealthy and their abil­i­ty to set nation­al pri­or­i­ties — i.e. what gets fund­ed and what does­n't. Pro­gres­sives tax­a­tion, Stein­baum notes, ​"was orig­i­nal­ly enact­ed to tame the excess­es of wealth and pow­er that dom­i­nat­ed the econ­o­my in the Gild­ed Age. The point was not to raise mon­ey, nor even, real­ly, to shift the bur­den of tax­a­tion towards those bet­ter able to shoul­der it (though the lat­ter played a role). Rather, it was to fun­da­men­tal­ly alter the dis­tri­b­u­tion of pow­er in society."
The point of imple­ment­ing high tax­es on the wealthy in the depths of the Great Depres­sion, as Roo­sevelt did, was to ​"make it de fac­to ille­gal to be too rich," Stein­baum writes. ​"When it's ille­gal to be too rich, many of the things rich peo­ple do — exploit labor, monop­o­lize mar­kets, squeeze sup­ply chains, off­shore jobs, asset-strip their com­pa­nies, com­mit fraud — aren't worth doing."
This cre­ates a bal­anc­ing effect on the econ­o­my — dis­trib­ut­ing mon­ey more equal­ly, but also penal­iz­ing wealthy mis­an­thropes like Rick­etts and damp­en­ing the neg­a­tive impact they have on the world.
Were we to enforce a 100 per­cent tax on all income over $1 mil­lion, Joe Rick­etts would still be wealthy and — on a per­son­al lev­el — a bad guy. But he would be infi­nite­ly less rich, and wouldn't have the same stores of dis­pos­able income to wield over the media land­scape and our democracy.
We don't need Joe Rick­etts' mon­ey to fund pro­grams like uni­ver­sal health­care or a thriv­ing ecosys­tem of local media out­lets. But let's take it any­way, because screw that guy.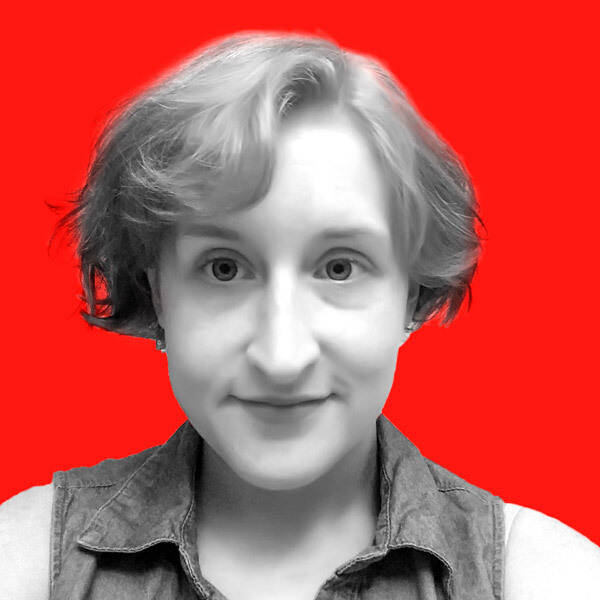 Kate Aronoff
is a Brook­lyn-based jour­nal­ist cov­er­ing cli­mate and U.S. pol­i­tics, and a con­tribut­ing writer at The Inter­cept. Fol­low her on Twit­ter @katearonoff.