Spoiler Alert, Connecticut: Jon Pelto Says He Isn't One
Meet the blogger and former legislator who just might be incumbent Governor Dan Malloy's worst enemy.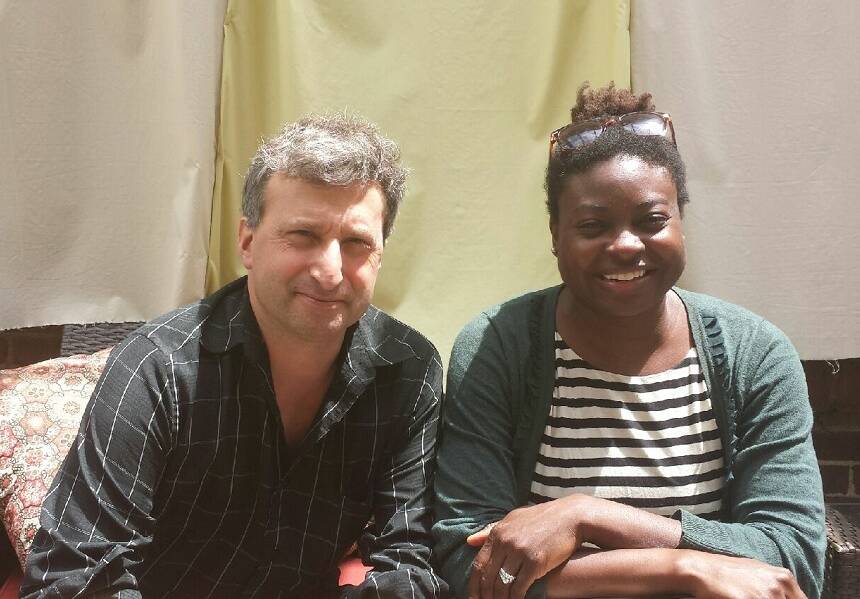 At first glance, Jonathan Pel­to seems like anoth­er run-of-the-mill Demo­c­rat — a time-test­ed par­ty loy­al­ist. He was first elect­ed to the Con­necti­cut State House in 1984 — his senior year at the Uni­ver­si­ty of Con­necti­cut — where he served until 1993. Dur­ing that time, Pel­to worked as polit­i­cal direc­tor of the state par­ty; after leav­ing the Capi­tol, he made a liv­ing as a high-pro­file lib­er­al polit­i­cal con­sul­tant. In recent years, how­ev­er, Pel­to has explic­it­ly con­cen­trat­ed his ener­gies on reform: He has emerged as one of the state's most promi­nent left-wing crit­ics of Demo­c­ra­t­ic Gov­er­nor Dan­nel Mal­loy, elect­ed in 2010.
The idea of a credible candidate is one that can have an impact, and I believe that we are and we will have a significant impact on the race.
On his high­ly traf­ficked blog ​"Wait What?" Pel­to reg­u­lar­ly serves up acer­bic columns inter­ro­gat­ing Malloy's stances on a vari­ety of sub­jects, includ­ing edu­ca­tion reform, tax­es, labor rela­tions and bud­get cuts. ​"Jon Pel­to," the anti-cor­po­rate edu­ca­tion reform cru­sad­er Diane Rav­itch recent­ly pro­claimed on her own blog, ​"is stand­ing up for teach­ers and par­ents and every­one else who is not in the 1%."
On June 12, Pel­to announced he was run­ning for gov­er­nor under the self-cre­at­ed Edu­ca­tion and Democ­ra­cy Par­ty tick­et. He and his run­ning mate Ebony Mur­phy need to col­lect a min­i­mum of 7,500 sig­na­tures by August 6 in order to appear on the bal­lot; they expect to reach that goal.
The major unions — the state AFL-CIO, Connecticut's SEIU locals, even the Amer­i­can Fed­er­a­tion of Teach­ers-Con­necti­cut—have all endorsed the incum­bent Demo­c­rat. ("I love Jon Pel­to and am sup­port­ing Gov. Mal­loy," tweet­ed AFT Pres­i­dent Ran­di Wein­garten last month.) The Con­necti­cut Work­ing Fam­i­lies Par­ty is expect­ed to fol­low suit when the state com­mit­tee makes its final deci­sion, which like­ly won't be until August.
Speak­ing to In These Times on the phone last week, Pel­to says he's frus­trat­ed by the lack of offi­cial endorse­ments, but insists he's com­mit­ted to the cam­paign. This inter­view has been abridged and edited.
Why are you mount­ing a chal­lenge to Dan Malloy?
I sup­port­ed Dan Mal­loy. I worked with Dan Mal­loy. But when he was sworn in as Dan­nel Mal­loy, he reversed course on a lot of policies.
In Malloy's first year, for exam­ple, he real­ly went after state employ­ees. What real­ly changed my mind about his work, though, was when he became a huge advo­cate of the cor­po­rate edu­ca­tion reform indus­try. He is the only Demo­c­ra­t­ic gov­er­nor to intro­duce a plan to do away with teacher tenure, which he did in Feb­ru­ary 2012. At that point, my blog real­ly shift­ed to focus­ing on edu­ca­tion issues and the edu­ca­tion reform effort.
That was a key top­ic, although there were many oth­ers. What was clear was that Mal­loy had no inten­tion of piv­ot­ing left­ward on a vari­ety of things I per­ceived to be major issues.
What are those issues?
The pri­va­ti­za­tion of pub­lic edu­ca­tion was num­ber one.
Num­ber two is tax pol­i­cy. When Gov­er­nor Mal­loy intro­duced a $1.5 bil­lion tax pack­age to bal­ance the bud­get in 2011, he said to a joint ses­sion of the House and Sen­ate that he didn't want to raise tax­es more than 0.2 per­cent on those mak­ing over $1 mil­lion because he didn't want to ​"pun­ish suc­cess." The tax­es he have issued have dis­pro­por­tion­ate­ly affect­ed the mid­dle class. We have the high­est gas tax in his­to­ry; the sales tax is fair­ly nar­row and hits a lot of peo­ple in the mid­dle-class and work­ing fam­i­lies. We've cre­at­ed a per­fect­ly regres­sive tax structure.
Num­ber three is that Mal­loy has pushed through the biggest cuts in Con­necti­cut his­to­ry to our pub­lic col­leges and universities.
Num­ber four, he is — for lack of a bet­ter term — a fan of these cor­po­rate wel­fare pro­grams that give near­ly $1 bil­lion in state funds, either in tax breaks or low-inter­est loans, to major com­pa­nies. The most famous of these is Bridge­wa­ter, the largest hedge fund in the world. Its CEO, Ray Dalio, was paid $3.9 bil­lion three years ago, and made $3 bil­lion last year. Mal­loy offered Bridge­wa­ter $115 mil­lion in incen­tives if it agreed to move to down­town Stam­ford. He gave ESPN $25 mil­lion for a new stu­dio, even though the stu­dio had already been built. He gave more than $50 mil­lion to CIGNA Corp. to move their head­quar­ters from Penn­syl­va­nia back to Con­necti­cut. Mal­loy has been a real afi­ciona­do of giv­ing mon­ey to com­pa­nies with the promise that they cre­ate jobs over the course of 10 years.
And final­ly, Con­necti­cut used to have the best cam­paign finance law in the coun­try. But Mal­loy and the Democ­rats have real­ly cut back its effec­tive­ness by cre­at­ing mas­sive loop­holes that allow for lob­by­ists and PACs — and even state con­trac­tors — to give mon­ey to candidates.
Why not run as a Demo­c­rat like Zephyr Tea­chout in New York?
In Con­necti­cut, it would have been, in my mind, impos­si­ble to win a Demo­c­ra­t­ic primary.
My fear was that Mal­loy would win and claim that those issues were not as impor­tant, because he won by 70 – 30 to win the Demo­c­ra­t­ic pri­ma­ry. Run­ning as a third par­ty ensures that once you get on the bal­lot, you get to be heard all the way through the process.
In cam­paign man­age­ment, we look at the per­cent­age of peo­ple who want to reelect the incum­bent. The high­est that Malloy's ever got­ten was 46 per­cent. Com­pare that to Andrew Cuo­mo, who has a 54 to 60 per­cent, depend­ing on the can­di­date: Mal­loy is on the ropes anyway.
In the polls that have been con­duct­ed so far, you're not show­ing up. They've shown a very small per­cent­age of peo­ple chose the option of some­body oth­er than Mal­loy or Foley. Do you real­ly think you have a chance of win­ning this elec­tion? And if you don't, what's the point of running?
These ques­tions weigh heav­i­ly on me as I've thought about the issues, and I have to say my answer has changed a lit­tle bit over time. I stuck with the line — ​"I would only run if I was a cred­i­ble can­di­date. I wouldn't run sim­ply if I was a spoil­er." But cred­i­ble is a rel­a­tive term. The goal is to win, but it's also to impact the debate on what it means to be a Demo­c­rat and the cor­po­ra­ti­za­tion of gov­ern­ment. And the best way to do that was to run as a third-par­ty candidate.
I think I am already hav­ing an impact on the debate. I was an oppo­nent of the Com­mon Core, for exam­ple. The only one left in the field [of poten­tial can­di­dates] who still sup­ports Com­mon Core is Mal­loy. All the oth­er can­di­dates have pledged to do away with Com­mon Core if they're elect­ed and that has hap­pened, in part, because of my posi­tion­ing in the debate.
The idea of a cred­i­ble can­di­date is one that can have an impact, and I believe that we are and we will have a sig­nif­i­cant impact on the race.
Do you think you can win this race?
I think there is a sce­nario, an out­side chance, par­tic­u­lar­ly in a four-way race. This guy Joe Vis­con­ti is also col­lect­ing peti­tions [to run for gov­er­nor]. [In 1990], Low­ell Weick­er won with 40 per­cent of the vote as an inde­pen­dent can­di­date for gov­er­nor. It was dif­fer­ent; he was well-known and well-financed. And com­ing from the Repub­li­can side, John Row­land became gov­er­nor in 1994 with 36 per­cent of the vote. Is there a sce­nario where I can get 35 or 36 per­cent of the vote? Yes, I think there is.
You're regard­ed as some­thing of a spoil­er can­di­date. The for­mer Sen­a­tor Joseph Lieber­man has com­pared you to Ralph Nad­er. The polit­i­cal direc­tor of the east­ern states con­fer­ence of Machin­ists made the same case—that you're a spoil­er siphon­ing off votes from the Democ­rats. The alter­na­tive to Dan Mal­loy is Tom Foley, who is this vicious­ly right-wing hedge fund guy, who's made no secret of his admi­ra­tion for the poli­cies of Wis­con­sin Gov­er­nor Scott Walk­er. What do you make of those spoil­er charges?
I have two dif­fer­ent but par­al­lel respons­es, the first is that this is not Wisconsin.
So Tom Foley famous­ly said Con­necti­cut needs a ​"Wis­con­sin moment."
Yeah, we don't know much about Foley. He's not a Teabag­ger. On the oth­er hand, he said that.
But more impor­tant­ly, thanks to ger­ry­man­der­ing in 1990, 2000, and 2010, Con­necti­cut will remain Demo­c­ra­t­ic for gen­er­a­tions to come, so there will be a Demo­c­ra­t­ic leg­is­la­ture — unlike in Wis­con­sin where you had a [Tea Par­ty] gov­er­nor and [Tea Party]-controlled House and Sen­ate. Here we will have a Demo­c­ra­t­ic leg­is­la­ture. And it did its job. For exam­ple, when Mal­loy intro­duced a bill that did away with tenure, the Demo­c­ra­t­ic leg­is­la­ture stripped it of that pro­vi­sion. The idea that Foley would make Con­necti­cut the next Wis­con­sin is just fear­mon­ger­ing and just not true.
Now, would Foley be worse than Mal­loy on some issues? Undoubt­ed­ly he would. But on edu­ca­tion, I don't think we could get much worse than Mal­loy. He is anath­e­ma to every­thing we Democ­rats, lib­er­als, and pro­gres­sives [stand for].
The fact is that Dan Mal­loy, at any point, could have addressed the con­cerns of edu­ca­tors and the mid­dle-class peo­ple who are against cor­po­rate wel­fare and he chose not to. It's not like these are issues that they would agree with him on — it's just that the union lead­er­ship has said, ​"Suck it up and vote for him because the alter­na­tive is worse." My feel­ing is that if there is a spoil­er in this, it's Dan Mal­loy for not being will­ing to come to the base of the Demo­c­ra­t­ic Par­ty and the peo­ple of Con­necti­cut and address their concerns.
The Edu­ca­tion and Democ­ra­cy Par­ty you are run­ning with, is that a vehi­cle that will last beyond this cam­paign? Do you see this as build­ing any long-term polit­i­cal pow­er or is it just focused on this one campaign?
I think that's yet to be seen. Watch­ing the Demo­c­ra­t­ic Par­ty, I'm con­vinced that big seg­ments of it have moved away from its base. Here in Con­necti­cut, the lead­er­ship of the Demo­c­ra­t­ic Par­ty is not speak­ing out about rep­re­sent­ing the mid­dle class, it's not speak­ing out for teach­ers and high­er edu­ca­tion; it's so aligned with cor­po­rate interests.
If this bat­tle ends up with the Demo­c­ra­t­ic Par­ty retrench­ing into its own cor­po­rate approach, then I'd see the Edu­ca­tion and Democ­ra­cy Par­ty as a long-term effort to pro­vide an alter­na­tive to the Demo­c­ra­t­ic Par­ty or to ele­ments with­in it. I'm not opposed at all to using this as a vehi­cle towards long-term change.
Let's say you get 5 per­cent of the vote, or some­thing that's greater than the mar­gin of vic­to­ry for Tom Foley and Mal­loy los­es. Is there a cer­tain amount of suc­cess in some­thing like that, where you're send­ing a mes­sage to Demo­c­ra­t­ic lead­er­ship? Do you see that as a pos­i­tive thing?
I wouldn't be run­ning if I wasn't com­fort­able with the fact that that might be an out­come. I feel strong­ly enough about these issues. After cam­paign­ing and talk­ing to many peo­ple, lots of oth­er peo­ple feel strong­ly as well.
While I'd like to do more than that — get more than 4 or 5 per­cent of the vote — and I cer­tain­ly do not want to throw the elec­tion to a Repub­li­can, I feel com­fort­able with that out­come. I feel com­fort­able that I will be able to impact the sys­tem and impact the debate in a pos­i­tive way, regard­less of whether I win or not.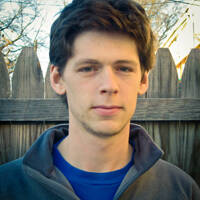 Cole Stan­gler
writes about labor and the envi­ron­ment. His report­ing has also appeared in The Nation, VICE, The New Repub­lic and Inter­na­tion­al Busi­ness Times. He lives in Paris, France. He can be reached at cole[at]inthesetimes.com. Fol­low him
@colestangler
.