Jonathan Chait Is the Last Person We Should Listen To When It Comes to Trump and Russia
Chait says Russiagate skeptics are foolish. Here's why he's completely wrong.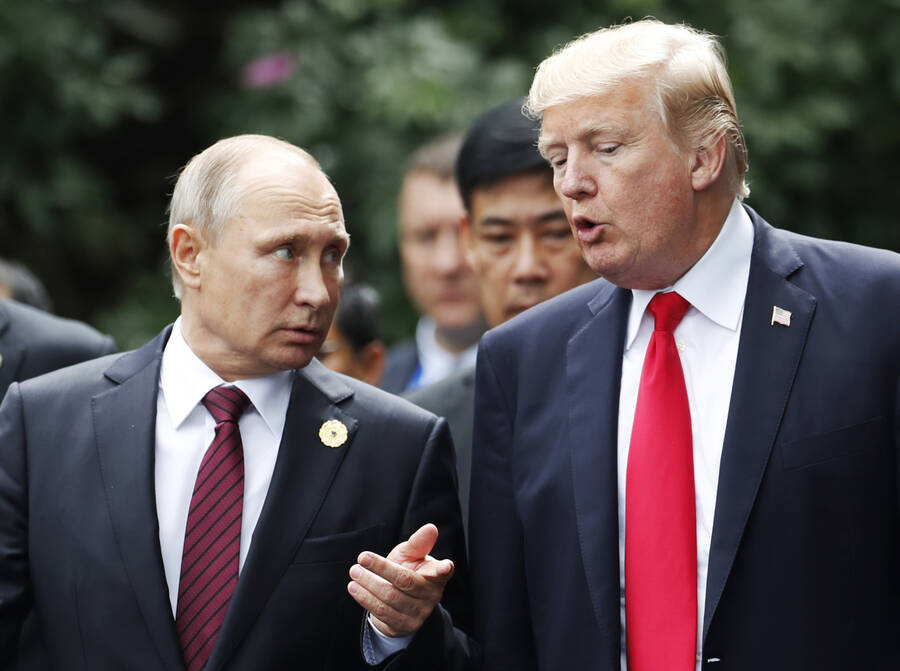 "Why are so many left­ists skep­ti­cal of the Rus­sia inves­ti­ga­tion?" won­dered New York Magazine's Jonathan Chait on July 29. It's a rea­son­able ques­tion, and one with a pret­ty inter­est­ing answer — an answer, unfor­tu­nate­ly, that Chait seems unwill­ing to confront.
Could it be that reporters like Chait, who are obsessed with finding the next Watergate and tend to err on the side of military intervention, aren't exercising enough skepticism?
Accord­ing to Chait, left-wing crit­ics of the murky Trump-Rus­sia scan­dal ​"con­sid­er the issue to be overblown, a dis­trac­tion at best, and the seeds of a dan­ger­ous back­lash at worst" — which is accu­rate. But Chait ties this skep­ti­cism to an alleged favor­a­bil­i­ty toward Trump's ​"realpoli­tik alliance with Rus­sia," root­ed in a sup­posed left-wing hos­til­i­ty to ​"Amer­i­can sov­er­eign­ty," as well as in ​"frus­tra­tion with the way the Rus­sia inves­ti­ga­tion cuts across the elec­torate … in a way that frus­trates their ide­o­log­i­cal project." Chait believes, among oth­er things, that the Left is fool­ish to under­es­ti­mate ​"the poten­tial vul­ner­a­bil­i­ty the Mueller probe has opened up for the administration."
This is all nonsense.
There's lit­tle evi­dence Rus­sia and the probe are a vul­ner­a­bil­i­ty to Trump, giv­en rel­a­tive vot­er apa­thy toward the sub­ject, some­thing many on the Left have been say­ing for a while now. Even Democ­rats out­side of Wash­ing­ton, D.C. say so. A recent Gallup poll found less than 0.5 per­cent of Amer­i­cans think the ​"sit­u­a­tion with Rus­sia" is the Unit­ed States' most press­ing issue.
But Chait's case here is also weak for the same rea­son that ham­strings all such think pieces: a refusal to deal with the most com­pelling case for skepticism.
Take the cyber-dis­in­for­ma­tion ​"attack" on the Unit­ed States. The rea­son many on the Left don't take it seri­ous­ly is because, well, it can be hard to do so. A recent study found that fake news, which made up a piti­ful 0.1 per­cent of Facebook's dai­ly ad rev­enue, was a small part of people's news con­sump­tion and was most­ly reach­ing ​"intense par­ti­sans." An ear­li­er study found that few Amer­i­cans used social media as their pri­ma­ry news resource dur­ing the elec­tion, rely­ing far more on cable tele­vi­sion. The Face­book ads that were sup­pos­ed­ly to blame for Clinton's loss not only got laugh­ably small engage­ment, but many — if not most — broad­cast pro­gres­sive messages.
Mean­while, Chait — who recent­ly spec­u­lat­ed that Trump may be a Manchuri­an can­di­date 20 years in the mak­ing — and oth­ers sim­ply ignore the case made by fig­ures like Noam Chom­sky, Corey Robin and oth­ers: Far from a ​"realpoli­tik alliance," Trump has been sig­nif­i­cant­ly more aggres­sive toward Rus­sia in prac­tice than oth­er pres­i­dents, a case sup­port­ed by such fringe left­ists as a for­mer state depart­ment offi­cial and a fel­low at the NATO-financed Atlantic Coun­cil. Crit­ics also point to inde­pen­dent (and anti-Putin) Russ­ian jour­nal­ists and activists, who have been high­ly crit­i­cal of West­ern report­ing on the scan­dal, find­ing it over­heat­ed, flawed and some­times laugh­able. They also point to a media cli­mate that has per­mit­ted all man­ner of errors, so long as accu­sa­tions and con­spir­a­cies involve Rus­sia.
Mean­while, many on the Left have been clear about the dan­gers of an out­sized focus on Russia's actions in 2016. They've warned that it risks reviv­ing a neo-McCarthyite atmos­phere that will quick­ly back­fire on the lib­er­al-left. The myopic focus is reha­bil­i­tat­ing the pub­lic stand­ing of war-hun­gry neo­con­ser­v­a­tives and scan­dal-rid­den archi­tects of the government's ever-expand­ing nation­al secu­ri­ty state. It casts deeply root­ed home­grown prob­lems as some­thing sim­ply imposed by an evil for­eign hand. It feeds a dan­ger­ous post 9⁄11 chau­vin­ism that treats dis­sent as dis­loy­al­ty. And it serves as an obsta­cle to peace and fuel for mil­i­ta­riza­tion, includ­ing a star­tling nuclear arms race that has con­tin­ued apace under Trump. Helped in part by fear mon­ger­ing over Rus­sia, the Pen­ta­gon is now get­ting a mas­sive bud­get, with an extra $6.5 bil­lion devot­ed specif­i­cal­ly to deter­ring Rus­sia in Europe. The increase since last year alone is more than Russia's entire mil­i­tary budget.
These crit­ics have also warned that an obses­sion with what Rus­sia did flat­tens con­text. Turn­ing Rus­sia and Putin into a one-dimen­sion­al, unique­ly aggres­sive evil risks repeat­ing the mis­takes of the ear­ly Cold War, and con­ceals debate about how West­ern actions have brought us to this mess. This obses­sion allows the Five Eyes gov­ern­ments to deflect the pre­vi­ous­ly grow­ing pub­lic atten­tion on their own spy­ing and cyber activ­i­ties. It scape­goats Rus­sia while leav­ing untouched the far more exten­sive, influ­en­tial and open influ­ence oper­a­tions in the Unit­ed States con­duct­ed by Sau­di Ara­bia and Israel. And all of this serves the inter­ests of tra­di­tion­al cen­ters of pow­er, which have been push­ing for con­flict with Rus­sia for years, but would pre­fer the U.S. gov­ern­ment keep its own for­eign med­dling capa­bil­i­ties unchecked and forgotten.
You'd be hard-pressed to find a left-wing crit­ic who doesn't find the U.S. vul­ner­a­bil­i­ty to cyber-attack con­cern­ing. But their solu­tions tend to hinge on beef­ing up U.S. cyber­se­cu­ri­ty, or reviv­ing the inter­na­tion­al treaty on inter­net secu­ri­ty that Rus­sia and oth­ers put for­ward back in 2009, only for the U.S. and Europe to refuse.
Here's a dif­fer­ent ques­tion one could ask: Could it be that reporters like Chait, who are obsessed with find­ing the next Water­gate and tend to err on the side of mil­i­tary inter­ven­tion, aren't exer­cis­ing enough skepticism?
Chait, like many oth­er pun­dits, has been caught up in nation­al­is­tic, pro-war fer­vor before. After Sep­tem­ber 11, he urged Democ­rats to ​"main­tain their uni­ty behind the war on ter­ror­ism and give Bush all the fund­ing for it he needs." He accused the Left of ​"look­ing for rea­sons" to oppose the Afghanistan inva­sion, and argued that ​"human­i­tar­i­an­ism … requires more Amer­i­can fight­ing, not less." In a now-infa­mous 2002 col­umn, he argued that ​"Sad­dam has pro­vid­ed strong evi­dence that he will not allow any­thing to deter him from pur­su­ing weapons of mass destruc­tion," that a war against him would deter future dic­ta­tors, and that alter­na­tives to mil­i­tary action in Iraq had ​"failed for more than a decade." He assert­ed that it's ​"dif­fi­cult to imag­ine that depos­ing Sad­dam will not great­ly improve the liv­ing con­di­tions and human rights of the Iraqi peo­ple," and as late as May 2003, mocked the idea that Sad­dam had no WMDs, even argu­ing that their absence ​"proves that inspec­tions could nev­er have worked." Chait was, of course, dis­as­trous­ly wrong.
Chait's cat­a­stroph­ic mis­judge­ment and sub­se­quent events in Iraq didn't appear to prompt any soul search­ing. Three years into the inva­sion, Chait argued that Bush sim­ply ​"mis­man­aged" the war. Five years after that, he backed NATO inter­ven­tion in Libya, with sim­i­lar­ly dis­as­trous consequences.
Yet Chait and oth­ers con­tin­ue to cast skep­ti­cism and cau­tion as some­how extreme, and pru­dence as sus­pect. Maybe instead of ask­ing why many on the Left are so skep­ti­cal toward the Rus­sia scan­dal, it's time for writ­ers like Chait to ask them­selves why they're not.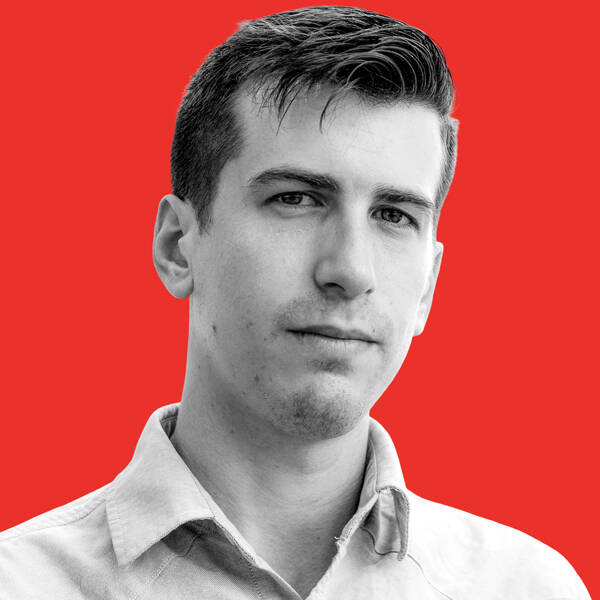 Branko Marcetic
is a staff writer at Jacobin mag­a­zine and a
2019
 – 
2020
Leonard C. Good­man Insti­tute for Inves­tiga­tive Report­ing fel­low. He is work­ing on a forth­com­ing book about Joe Biden.