Matt Apuzzo for AP reports: A federal judge dismissed former CIA operative Valerie Plame's lawsuit against members of the Bush administration Thursday, eliminating one of the last courtroom remnants of the leak scandal. Plame, the wife of former Ambassador Joseph Wilson, had accused Vice President Dick Cheney and others of conspiring to leak her identity in 2003. Plame said that violated her privacy rights and was illegal retribution for her husband's criticism of the administration. U.S. District Judge John D. Bates dismissed the case on jurisdictional grounds and said he would not express an opinion on the constitutional arguments. Bates dismissed the case against all defendants: Cheney, White House political adviser Karl Rove, former White House aide I. Lewis "Scooter" Libby and former Deputy Secretary of State Richard Armitage. (…) Plame's attorneys said they were reading the opinion and had no immediate comment. While Bates did not address the constitutional questions, he seemed to side with administration officials who said they were acting within their job duties. Plame had argued that what they did was illegal and outside the scope of their government jobs.
For a limited time: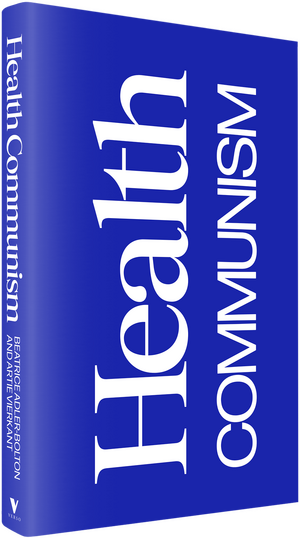 Donate $25 or more to support In These Times and we'll send you a copy of Health Communism.
A searing analysis of health and illness under capitalism from hosts of the hit podcast "Death Panel," Health Communism looks at the grave threat capitalism poses to global public health, and at the rare movements around the world that have successfully challenged the extractive economy of health.
"This is a book you should read before you die, because the ideas synthesized by Adler-Bolton and Vierkant could save our collective lives." –Jon Shaffer