U.S. Attor­ney Patrick J. Fitzger­ald dom­i­nates the news these days for his arrest and probe of Illi­nois Gov. Rod Blago­je­vich. But the aggres­sive pros­e­cu­tor is also pur­su­ing a case that final­ly may bring jus­tice to an infa­mous sto­ry of near­ly two decades of police abuse in which more than 100 black men were grue­some­ly tortured.
In the face of such charges of police torture, it seems odd that a group representing law and order would associate with the torture ringleader.
Last Octo­ber, Fitzger­ald arrest­ed and indict­ed Jon Burge, a retired Chica­go police com­man­der long accused of lead­ing a corps of tor­tur­ing cops. Fitzger­ald charged Burge with obstruc­tion of jus­tice and per­jury in a three-count indictment.
At a news con­fer­ence, he said Burge ​"broke the law when he was sup­posed to uphold it," and he warned that oth­ers who lied about tor­ture could even­tu­al­ly be charged.
Accord­ing to sev­er­al inde­pen­dent inves­ti­ga­tions, between 1972 and 1991, Burge and detec­tives under his com­mand rou­tine­ly tor­tured black males. A 2006 probe led by a court-appoint­ed spe­cial pros­e­cu­tor found that Burge and his men used tor­ture tech­niques that includ­ed elec­tro-shocks to the gen­i­tals, burn­ing skin on radi­a­tors and mock suf­fo­ca­tions with plas­tic bags. How­ev­er, the statute of lim­i­ta­tions pre­vent­ed prosecution.
Fitzgerald's indict­ment hur­dles that legal bar­ri­er by charg­ing Burge with per­jury instead of actu­al tor­ture. While answer­ing ques­tions in a 2003 law­suit filed by one of the alleged vic­tims, Burge denied using tor­ture meth­ods. The recent indict­ment cites those answers as evidence.
Fitzgerald's action jus­ti­fies the strat­e­gy pushed by attor­neys for many of Burge's vic­tims, who felt frus­trat­ed by the spe­cial prosecutor's report that detailed tor­ture, but pro­vid­ed a legal sanctuary.
The charges also echo a strat­e­gy urged by five Chica­go City Coun­cil mem­bers in a Sept. 20, 2007, let­ter to Fitzger­ald. ​"We believe that fed­er­al pros­e­cu­tion of Burge and his men is pos­si­ble and that the five-year fed­er­al stat­ue of lim­i­ta­tions would not be a bar," they wrote. ​"Burge and the oth­ers could be pros­e­cut­ed for per­jury, for obstruc­tion of jus­tice and for an ongo­ing con­spir­a­cy to cov­er up their tor­ture scheme."
Although Fitzgerald's action indi­cates progress, mem­bers of the group Black Peo­ple Against Police Tor­ture are not mollified.
"Burge is still free," says Patri­cia Hill, exec­u­tive direc­tor of the African Amer­i­can Police League.
For­mer Illi­nois Gov. George Ryan freed four death row inmates after he con­clud­ed their con­fes­sions were bru­tal­ly and ille­gal­ly coerced. More than 25 inmates remain impris­oned because of con­fes­sions extract­ed in Burge's tor­ture chambers.
The lat­est wrin­kle in the saga is the news that the local Fra­ter­nal Order of Police (FOP), which rep­re­sents thou­sands of offi­cers below the rank of sergeant, vot­ed to pay for Burge's defense in his upcom­ing fed­er­al tri­al on per­jury and obstruc­tion of justice.
G. Flint Tay­lor, an attor­ney for the Chica­go-based People's Law Office, who has pur­sued the Burge case for more than two decades, calls the FOP's action ​"out­ra­geous."
The noto­ri­ous police union has long been an out­spo­ken Burge sup­port­er. In 1993, the group pro­voked con­tro­ver­sy by attempt­ing to enter a float hon­or­ing Burge into the South Side St. Patrick's Day parade.
By foot­ing Burge's legal bills, Tay­lor says, the FOP ​"con­tin­ues a sor­did and racist his­to­ry for … the FOP of defend­ing police tor­ture in the city."
But the police group itself is also being sued for its sup­port of Burge. One cur­rent and one for­mer Chica­go cop, both African Amer­i­cans, recent­ly filed a law­suit against the FOP for racial dis­crim­i­na­tion. They say the union refused to pay their legal fees, while at the same time fund­ing Burge's defense.
In the face of such plau­si­ble charges of police tor­ture, it may seem odd that a group rep­re­sent­ing the forces of law and order would will­ing­ly asso­ciate with the tor­ture ring­leader. But Chicago's Fra­ter­nal Order of Police appar­ent­ly has anoth­er motive.
"The FOP was cre­at­ed in the 1960s by the South Side Irish to pro­tect the fra­ter­ni­ty of what was most­ly Irish cops in those days," explains Bren­dan Shiller, an attor­ney for one of the black police offi­cers suing the group. ​"Although the police force has become a bit more diverse since then, there has been lit­tle change in its polit­i­cal pow­er dynam­ics, and the FOP's agen­da reflects those per­sist­ing forces."
Despite those com­pli­ca­tions, Fitzgerald's aggres­sive indict­ment gives hope to many that Burge and his boys may final­ly face the music, even if the song is a bit out of tune.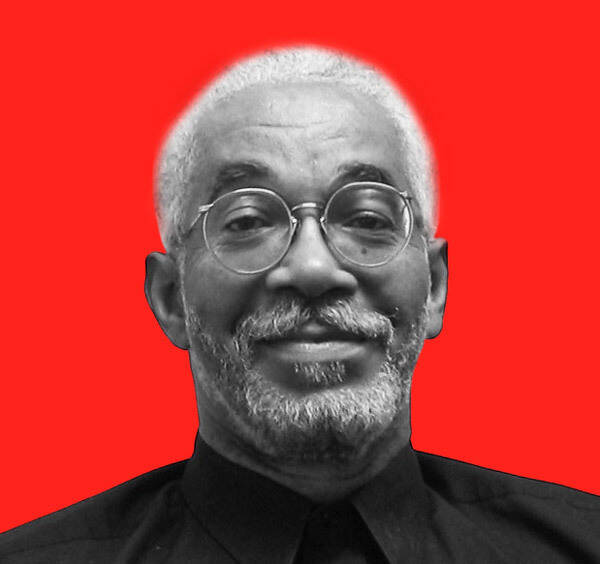 Sal­im Muwakkil
is a senior edi­tor of
In These Times
, where he has worked since
1983
. He is the host of The
Sal­im Muwakkil
show on WVON, Chicago's his­toric black radio sta­tion, and he wrote the text for the book
HAROLD: Pho­tographs from the Harold Wash­ing­ton Years
.