In Surprise Announcement, Karen Lewis Says She Will Return to Chicago Teachers Union Next Week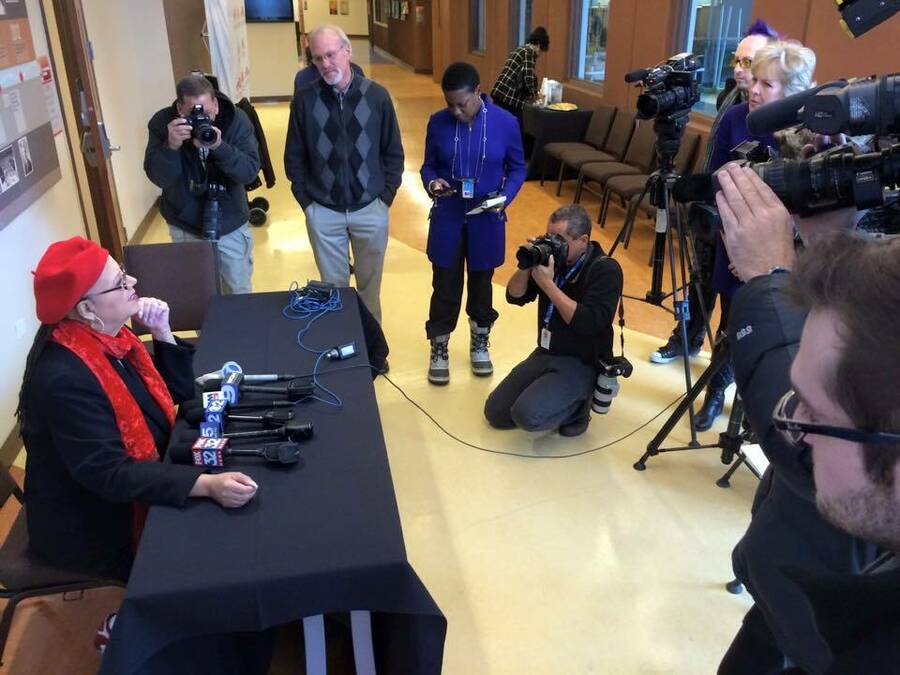 After battling a brain tumor that took her out of the Chicago mayoral race, Karen Lewis says she will be returning to work as the president of the Chicago Teachers Union next week.
Lewis made the announcement at a CTU breakfast celebrating Martin Luther King's birthday with Cook County Commissioner Jesús ​"Chuy" García, who entered the race after Lewis dropped out and progressive groups around the city prodded him to run.
In a video taken by ABC7, Lewis appears to be healthy, and can be seen gesticulating and speaking in a strong tone of voice. When asked by a reporter what she is doing for García's campaign, Lewis said, ​"I'm not doorknocking yet, but I am making phone calls." She also expressed sadness at being forced out of the race by illness.
"I really wanted to do this. I mean, it was something that I thought about, that I had worked it out with my family. … Yeah, it's very disappointing," she said.
CTU Vice President Jesse Sharkey had been acting as interim president while Lewis underwent treatment. According to ABC7, Lewis was receiving chemotherapy five days a week in December. Shortly after withdrawing from the race, she endorsed Garcia's campaign for mayor via video at a union dinner in October, appearing ​"frail and soft-spoken," according to NBC's Ward Room; in December, she made her first in-person public appearance since falling ill, attending a meeting of the CTU's governing body, the House of Delegates.
Lewis's return to the union comes less than a month and a half before the Chicago mayoral election, in which García and several other candidates are challenging Mayor Rahm Emanuel. Assuming her health continues to improve, she could soon be on the campaign trail with García.
UPDATE: Randi Weingarten, president of the American Federation of Teachers (the national federation to which the CTU belongs) issued the following statement on Lewis's return to her union's presidency:
We couldn't be happier that Karen Lewis is back at the helm of the Chicago Teachers Union. We owe Jesse Sharkey and the union's other officers a debt of gratitude for stepping up in Karen's absence. Karen's unique and indomitable voice, her quick wit and passion for every child and every educator in the Windy City are infectious. She has brought the community, who needs and uses our public schools, together in a collective effort to make every neighborhood public school a great one. That's a fight worth fighting. Welcome back, Karen.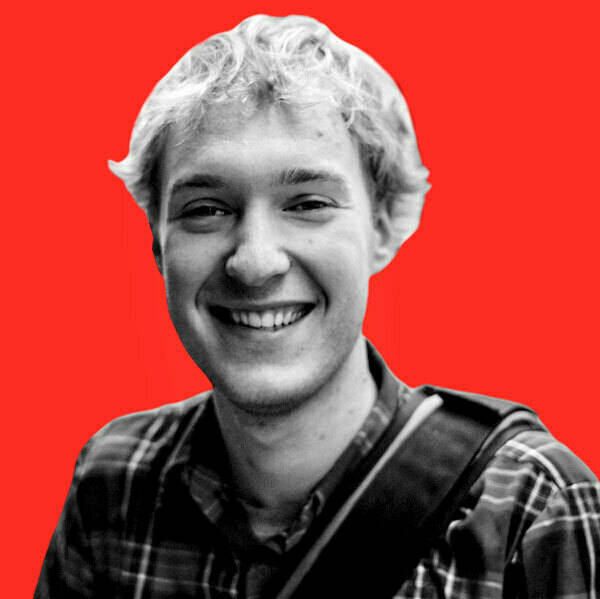 Micah Uetricht is an editor at Jacobin magazine. He is a con­tribut­ing edi­tor and former associate editor at In These Times, and the author of Strike for Amer­i­ca: Chica­go Teach­ers Against Aus­ter­i­ty and coauthor of Bigger Than Bernie: How We Go From the Sanders Campaign to Democratic Socialism, and is currently at work on a book on New Leftists who took jobs in industries like steel and auto to organize on the shop floor.