A Kentucky County Just Voted to Approve the First Local Right-to-Work Ordinance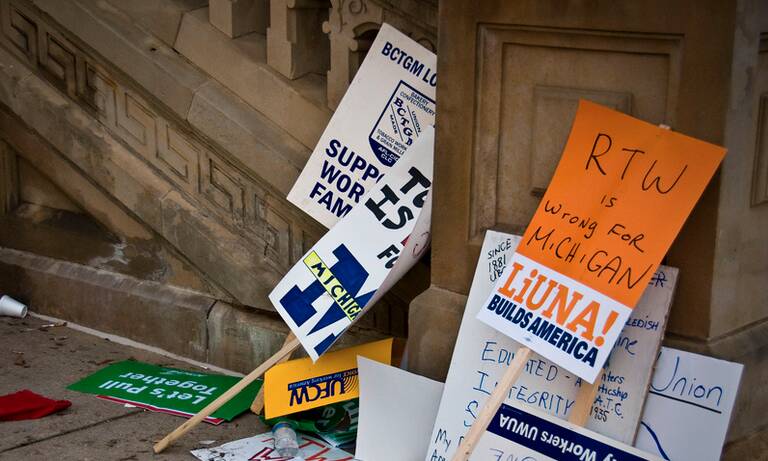 In recent months, a coali­tion of anti-union groups have been pro­mot­ing the idea of pass­ing right-to-work ordi­nances on the city and coun­ty lev­el. Rec­og­niz­ing the suc­cess of pro­gres­sives in pur­su­ing labor rights at the local lev­el, these anti-union groups have decid­ed to try their own ver­sion of small-scale warfare.
I out­lined the anti-union argu­ments and some of the asso­ci­at­ed prob­lems in an arti­cle for The Nation. A few days lat­er, Politico's Bri­an Mahoney report­ed (pay­walled) from ALEC's win­ter meet­ing that ​"specif­i­cal­ly the groups are look­ing at coun­ties in Wash­ing­ton, Mon­tana, Wis­con­sin, Ohio, Penn­syl­va­nia and — per­haps most aggres­sive­ly — Kentucky."
Well, the ball just dropped. Last week, a coun­ty in south­west­ern Ken­tucky, approx­i­mate­ly halfway between Louisville and Pad­u­c­ah, vot­ed for pre­lim­i­nary approval of a coun­ty-lev­el right-to-work ordinance.
The vote, report­ed by Katie Bran­den­burg of the Bowl­ing Green Dai­ly News, appeared to come out of nowhere. It was list­ed on the agen­da as ​"an Ordi­nance Relat­ing to the Pro­mo­tion of Eco­nom­ic Devel­op­ment and Com­merce," and one of the mag­is­trates stat­ed that he only found out about the ordi­nance on the morn­ing of the vote.
If War­ren Coun­ty, Ken­tucky, takes the final step to pass­ing its local right to work ordi­nance next week, it will rep­re­sent the begin­ning of a long fight over the legal­i­ty of such local laws.
Pro­mot­ers of the effort argue that although fed­er­al labor law gen­er­al­ly pre­empts any local ordi­nances, Sec­tion 14(b) of the Taft-Hart­ley Act, which per­mits right-to-work laws in ​"any state or ter­ri­to­ry," is ambigu­ous as to whether it applies to cities and coun­ties. They argue that coun­ties are sub­di­vi­sions of the state, and home rule cities have been del­e­gat­ed author­i­ty by the state, so these enti­ties should be includ­ed under the term ​"state."
While I think the anti-union argu­ment is wrong, this has all the ear­marks of an even­tu­al Supreme Court case in the mak­ing. And recent caess have already shown that the Court is capa­ble of some tru­ly anti-labor decisions.
This post firste appeared at The Cen­tu­ry Foun­da­tion's blog.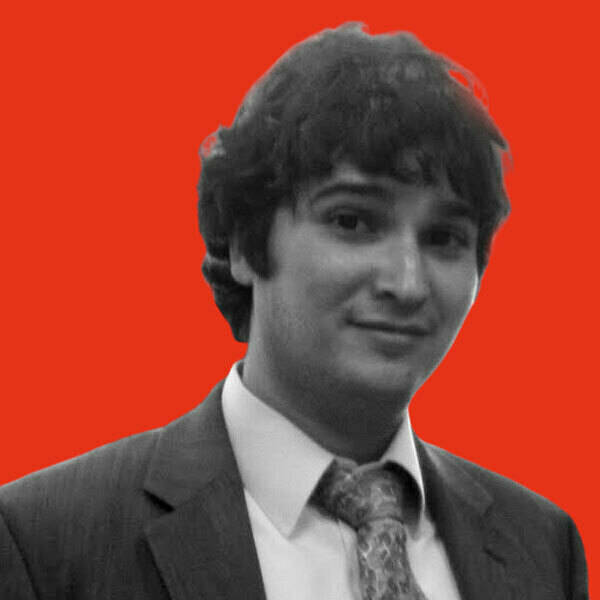 Moshe Z. Mar­vit is an attor­ney and fel­low with The Cen­tu­ry Foun­da­tion and the co-author (with Richard Kahlen­berg) of the book Why Labor Orga­niz­ing Should be a Civ­il Right.