No Home on the Range for Grass Fed Beef: "Confusion and Subterfuge in the Marketplace"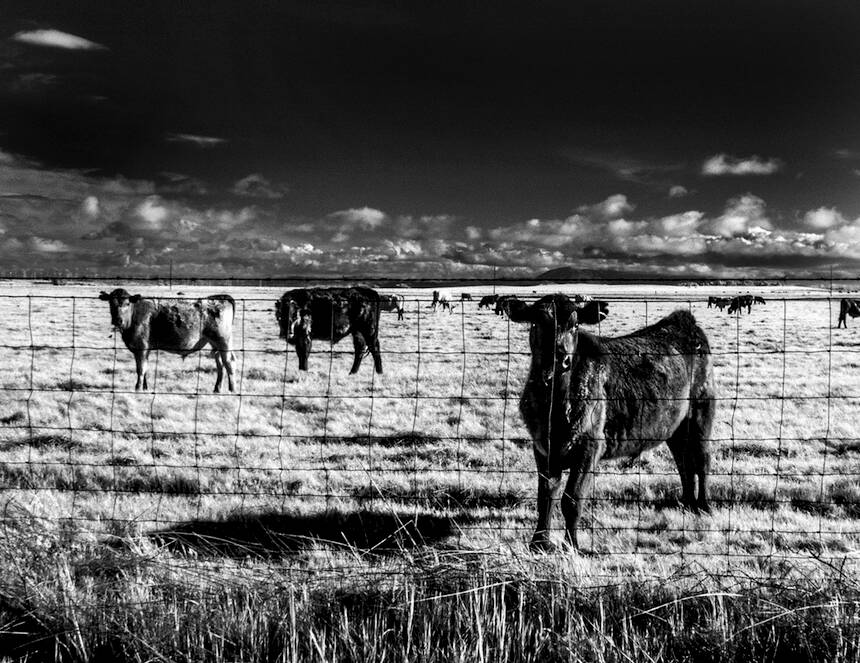 On Jan­u­ary 12, in the Fed­er­al Reg­is­ter, the U.S. Depart­ment of Agriculture's Agri­cul­tur­al Mar­ket­ing Ser­vice (AMS) rescind­ed the label­ing stan­dard for grass fed meat that was devel­oped over the course of four years and final­ized with the sup­port of nation­al farm and con­sumer orga­ni­za­tions includ­ing the Nation­al Sus­tain­able Agri­cul­ture Coali­tion in 2006.
"Meat label­ing just became even more con­fus­ing for farm­ers and con­sumers," says Ferd Hoefn­er, pol­i­cy direc­tor for the NSAC. ​"USDA is revok­ing a label stan­dard that had wide­spread farm and con­sumer sup­port. Actions such as this take us into a Wild West sit­u­a­tion, where any­thing goes and both farm­ers and con­sumers lose."
In the Fed­er­al Reg­is­ter notice, AMS states that hav­ing a strong, clear, con­sumer-friend­ly label­ing stan­dard ​"does not facil­i­tate the mar­ket­ing of agri­cul­tur­al prod­ucts in a man­ner that is use­ful to stake­hold­ers or con­sumers" because a dif­fer­ent USDA agency, the Food Safe­ty Inspec­tion Ser­vice (FSIS), must approve meat labels and ​"there is no guar­an­tee that an USDA-ver­i­fied production/​marketing claim will be approved by FSIS."
"The ratio­nale that a strong USDA label stan­dard for grass fed beef is not use­ful because it might not be rec­og­nized by a part­ner agency is out­ra­geous," says Hoefn­er. ​"It is both sad and true that these two USDA agen­cies often do not coor­di­nate, and worse yet that in some cas­es FSIS has looked the oth­er way, allow­ing par­tic­u­lar­ly unscrupu­lous meat com­pa­nies to abuse the USDA stan­dard. But the com­mon sense solu­tion is not to revoke the stan­dard, but instead to tack­le silo­ing and lack of inter­a­gency com­mu­ni­ca­tion head-on."
The Fed­er­al Reg­is­ter notice gives pro­duc­ers using the grass fed label 30 days to either con­vert the new­ly revoked USDA grass fed label claim into their own pri­vate grass-fed stan­dard, or to devel­op a new grass fed stan­dard of their own.
"Rather than bring­ing con­sis­ten­cy and com­mon sense to our food mar­ket­ing sys­tem, USDA seems to be throw­ing in the tow­el," says Hoefn­er. ​"This is ter­ri­ble pub­lic pol­i­cy that will cre­ate a mul­ti­tude of non-uni­form labels, which will open the door to more con­fu­sion and sub­terfuge in the mar­ket­place. It is an affront to con­sumers, who have the right to know how their food is raised, and to the farm­ers whose inno­va­tion and hard work cre­at­ed the trust­ed grass fed label stan­dard. NSAC and our mem­ber orga­ni­za­tions believe this rever­sal is a detri­ment to a fair and trans­par­ent food sys­tem and we urge the USDA to come up with an alter­na­tive solu­tion quickly."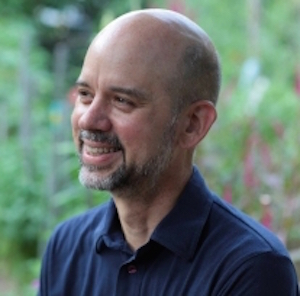 Ferd Hoefn­er, Pol­i­cy Direc­tor for the Nation­al Sus­tain­able Agri­cul­ture Coali­tion. (Pho­to: Organ­ic Farm­ing Research Asso­ci­a­tion)
The grass fed label claim stan­dard now being revoked was orig­i­nal­ly pub­lished in the Fed­er­al Reg­is­ter on May 12, 2006, the result of sev­er­al years of meet­ings between farm­ers and farm and con­sumer orga­ni­za­tions spon­sored by AMS and facil­i­tat­ed by NSAC, as well as by a for­mal pub­lic notice and com­ment process. The stan­dard stat­ed among oth­er things that grass, forbs, and for­age need­ed to be 99 per­cent or more of the ener­gy source for the life­time of a rumi­nant species after wean­ing in order to qual­i­fy as grass fed. Pri­or to the set­ting of that stan­dard, grain fed ani­mals were often sold as grass fed, with USDA's approval.
This sto­ry was orig­i­nal­ly pub­lished by the Nation­al Sus­tain­able Agri­cul­ture Coali­tion.
The
Nation­al Sus­tain­able Agri­cul­ture Coali­tion
is a grass­roots alliance that advo­cates for fed­er­al pol­i­cy reform sup­port­ing the long-term social, eco­nom­ic, and envi­ron­men­tal sus­tain­abil­i­ty of agri­cul­ture, nat­ur­al resources and rur­al communities.