This Left Challenger Is Showing How to Use Progressive Economics to Flip Trump Country
Congressional hopeful Jess King is bringing an anti-poverty agenda to the working-class community of Lancaster, Pennsylvania.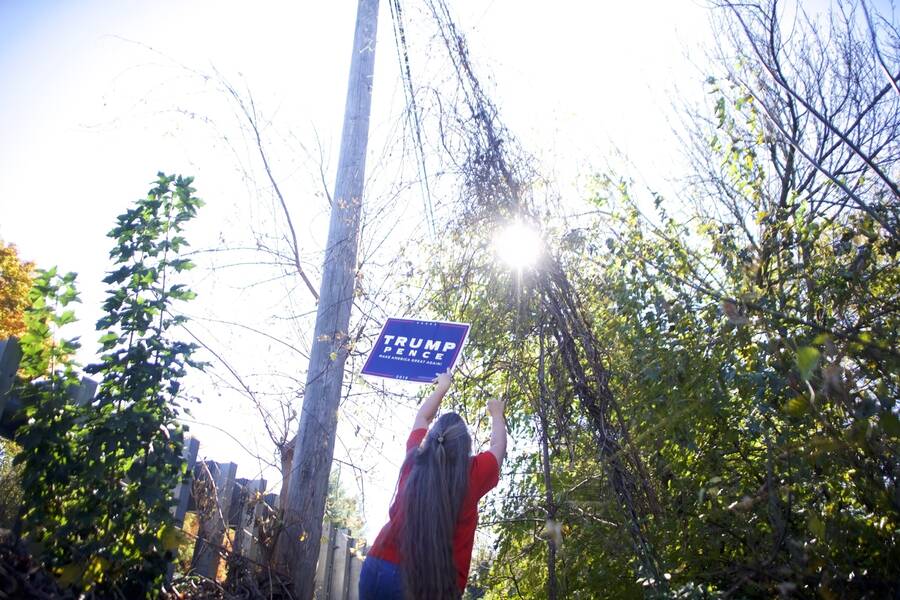 The mid-term elec­tions are more than a year away, and already four Democ­rats in Pennsylvania's 16th Con­gres­sion­al dis­trict — long-held Repub­li­can ter­ri­to­ry — have entered into the run­ning for Trump loy­al­ist Rep. Lloyd Smucker's seat. Since the elec­tion, the city has seen an upwell of sup­port for pro­gres­sive pol­i­tics, and pri­ma­ry can­di­date Jess King is hop­ing to ride that ener­gy all the way to Wash­ing­ton. King is a new­com­er to elec­toral pol­i­tics, but a vet­er­an of com­mu­ni­ty ini­tia­tives like Lancaster's Coali­tion to Com­bat Pover­ty and the eco­nom­ic devel­op­ment non-prof­it Assets, where she's served as exec­u­tive direc­tor since 2010 and worked close­ly with the town's small busi­ness com­mu­ni­ty. In These Times spoke with King by phone about Bernie-to-Trump vot­ers, her district's siz­able immi­grant com­mu­ni­ty and the future of the Demo­c­ra­t­ic Party.
Things have gotten much worse here over the last several decades, like in the rest of America.
Kate Aronoff: You're one of three Democ­rats (so far) run­ning for Lloyd Smucker's seat in a dis­trict that's been held by Repub­li­cans since the 1940s. To start off, what's going on in Pennsylvania's 16th District?
Jess King: It's a seat that's winnable. We're essen­tial­ly becom­ing a swing dis­trict. Smuck­er is a one-term, fresh­man incum­bent who has been vot­ing with Trump 100 per­cent of the time. Even though there are a lot of Trump sup­port­ers from this com­mu­ni­ty, there are a lot of peo­ple who aren't. It real­ly is an oppor­tu­ni­ty to take this seat for the first time in a long time.
Kate: Could you give read­ers who might not be famil­iar with Lan­cast­er a sense for the com­mu­ni­ty? What issues are peo­ple fac­ing, and what's your sense for what their top con­cerns are when going out to vote?
Jess: It's a real­ly diverse dis­trict, includ­ing Lan­cast­er Coun­ty and parts of Burks Coun­ty and Chester Coun­ty, as well. There are very work­ing-class areas of those com­mu­ni­ties. The city of Read­ing, which is part of our dis­trict, was list­ed a cou­ple of years ago as the poor­est small city of its size, which is about 80,000 peo­ple. Lan­cast­er is about 60,000 people.
One of the dynam­ics of these small cities in our region — some­thing famil­iar to me in my work in eco­nom­ic devel­op­ment — is how con­cen­trat­ed pover­ty is. Pover­ty rates in these cities are actu­al­ly much high­er than in our big­ger cities like Pitts­burgh and Philadelphia.
Things have got­ten much worse here over the last sev­er­al decades, like in the rest of Amer­i­ca. The idea that Amer­i­ca is a land of oppor­tu­ni­ty isn't actu­al­ly work­ing out for peo­ple who are seek­ing eco­nom­ic oppor­tu­ni­ty — the Amer­i­can Dream, essen­tial­ly. That's my fun­da­men­tal, core rea­son for step­ping into this race. Expand­ing eco­nom­ic oppor­tu­ni­ty is the kind of work I've done for 20 years.
Kate: There's been a real­ly spe­cif­ic image com­ing out of the 2016 elec­tion of the states that went for Trump. How would you con­trast the 16th dis­trict from the nar­ra­tives about what these parts of the coun­try look like?
Jess: We're about an hour west of Philadel­phia by train, and a ton of peo­ple com­mute to Philly from Lan­cast­er every day. Our train sta­tion is one of the busiest in the state. The New York Post just called Lan­cast­er city ​"the new Brook­lyn." So, there is a sort of cos­mopoli­tan nature.
But there's also this whole rur­al, Amish and Men­non­ite cul­ture hap­pen­ing here. It is a micro­cosm of Amer­i­ca in so many ways. You have white, work­ing-class fam­i­lies out in more rur­al areas, and a huge diver­si­ty of peo­ple of col­or. The com­mu­ni­ty was just named by the BBC as America's refugee cap­i­tal. We reset­tle 20 times more refugees per capi­ta than the rest coun­try. So, there's this mas­sive diver­si­ty of peo­ple in a place that's pic­tured, for a lot of peo­ple, as a kind of bucol­ic Amish and Men­non­ite farm­ing com­mu­ni­ty. It real­ly does hold all of those things.
Kate: How are you think­ing about the chal­lenge of defend­ing refugee com­mu­ni­ties from increas­ing attacks at the fed­er­al lev­el while also try­ing to appeal to white, work­ing-class vot­ers who might sup­port some of those policies?
Jess: A fun­da­men­tal belief of our cam­paign is that we're bet­ter off togeth­er. A lot of my work revolves around how we make an econ­o­my that works for all of us, so I think a lot about where it's work­ing and where it's not, and what the oppor­tu­ni­ties there are. There's so much rich­ness and beau­ty in a diverse pop­u­la­tion and a diverse econ­o­my. The more that we're wel­com­ing and inclu­sive of that diver­si­ty, the stronger we are.
Lan­cast­er is a mod­el of that in a lot of ways. Look at how much ben­e­fit peo­ple who might not have born and raised in Lan­cast­er are bring­ing to this place. The Lan­cast­er Cham­ber of Com­merce actu­al­ly recent­ly com­mis­sioned a study of the eco­nom­ic impact of Lan­cast­er County's for­eign-born res­i­dents. It found that peo­ple who were born out­side of the coun­try and live here add more to the econ­o­my than they take from it. So, that nar­ra­tive about build­ing a big­ger wall — not wel­com­ing more peo­ple because they're going to be tak­ing things from Amer­i­cans — is total­ly wrong.
Kate: Your work has focused a lot on small busi­ness­es and their role in eco­nom­ic devel­op­ment. These vot­ers tend to get cast as more con­ser­v­a­tive, espe­cial­ly on fis­cal issues. From your view, do you think these vot­ers are unfriend­ly to a pro­gres­sive agenda?
Jess: I believe in what busi­ness can do to trans­form com­mu­ni­ties. It's a win-win. A lot of the plat­forms and the poli­cies that we're look­ing at are very much in-line with the long-term inter­ests of many busi­ness own­ers. What I hear con­sis­tent­ly in Lan­cast­er coun­ty from a lot of busi­ness groups, boards and com­mis­sions that I've been part of is that com­pa­nies need more invest­ment in the work­force and in get­ting peo­ple pre­pared for the jobs that exist now and will exist here in the future. Part of the chal­lenge is what we've seen in fed­er­al pol­i­cy over the last thir­ty, forty years: this hol­low­ing out of edu­ca­tion, work­force devel­op­ment and prepa­ra­tion for careers. We need to do a cer­tain amount of work as a coun­try to invest in the pre­pared­ness of work­ers for busi­ness­es. Pro­gres­sive poli­cies aren't at odds with giv­ing Lan­cast­er Coun­ty busi­ness­es what they need to get ahead.
We can help make bet­ter con­nec­tions between peo­ple who are seek­ing more eco­nom­ic oppor­tu­ni­ty and pro­vid­ing more edu­ca­tion and sup­port, and address­ing the oth­er gaps that are get­ting in people's way, like trans­porta­tion and child­care and afford­able hous­ing. I think there are going to be a lot of tra­di­tion­al Repub­li­can or con­ser­v­a­tive vot­ers who won't see fault with that, because they also see that as a huge need in our com­mu­ni­ty. I'm excit­ed to have this con­ver­sa­tion and not stick to a left-right spec­trum of lib­er­al ver­sus conservative.
I'm not a politi­cian. I came into this because this is my mis­sion in life — to try to help our com­mu­ni­ty become stronger. I've been doing that through non-prof­it work and busi­ness and eco­nom­ic devel­op­ment for 20 years, and have seen that we keep run­ning into the same walls. I'm step­ping into this to ask how we can use fed­er­al pol­i­cy to make our com­mu­ni­ty stronger.
Kate: Small busi­ness own­ers are also used as a first line of defense for Repub­li­cans when they talk about the need to repeal Oba­macare and to cre­ate a free mar­ket for health­care. What is your sense of how recep­tive small busi­ness own­ers and oth­er res­i­dents of the 16th dis­trict more gen­er­al­ly might be to Medicare For All?
Jess: A wide vari­ety of peo­ple here are being impact­ed per­son­al­ly because they have pre-exist­ing con­di­tions. Many were able to access health insur­ance for the first time through the ACA exchange and are at risk of that falling apart. So, you hear those per­son­al sto­ries from indi­vid­u­als. But also, when I talk to busi­ness own­ers, part of the chal­lenge for them is incon­sis­ten­cy: not know­ing what the rates are going to be next year, what the changes are going to be this next year, what they're going to be able to afford and what their employ­ees are going to be able to afford. When you look at sin­gle-pay­er sys­tems in oth­er devel­oped coun­tries that we can com­pare our­selves to, it's actu­al­ly good for busi­ness. Busi­ness­es can be clear about what to expect. I think peo­ple also see this as a com­mon-sense issue, and that's part of what's shift­ing the nar­ra­tive around mov­ing toward extend­ed Medicare or a sin­gle-pay­er sys­tem. What we have now is so expen­sive, so waste­ful and leav­ing so many peo­ple behind. There's a huge oppor­tu­ni­ty to be more effi­cient, more effec­tive, cov­er more peo­ple and do more good.
The oth­er thing that just dri­ves me crazy about busi­ness and health insur­ance is that it can't be a mar­ket-dri­ven enter­prise. I can't choose which ambu­lance I'm going to call if there's an emer­gency or between dif­fer­ent providers based on the cost that they're going to bill me for a cer­tain pro­ce­dure. They don't pub­lish that infor­ma­tion and, in most cas­es, the providers don't even know how much it costs. Every oth­er devel­oped coun­try in the world has already gone the direc­tion of sin­gle-pay­er and why we're still hold­ing out is a huge puz­zle to me. I think a lot of small busi­ness own­ers feel the same way and are real­ly frus­trat­ed by it.
Kate: You're run­ning in a par­ty where that kind of think­ing isn't nec­es­sar­i­ly the norm. How much do you see your can­di­da­cy as a chance to influ­ence the way the Demo­c­ra­t­ic Par­ty operates?
Jess: Lan­cast­er is a micro­cosm of what we're see­ing across the coun­try, of the Demo­c­ra­t­ic estab­lish­ment and more pro­gres­sive pop­ulists fig­ur­ing out what the future of the Demo­c­ra­t­ic Par­ty looks like. Part of where I feel a deep sense of free­dom in this is that I'm not a career politi­cian, so I'm com­ing at this from a sense of pur­pose, mis­sion, impact and peo­ple first. What's going to work for peo­ple in this dis­trict? What's going to make their lives bet­ter? If that falls out­side of the tra­di­tion­al par­ty line, that's okay. This needs to be about what moves us ahead instead of doing some­thing because that's the way that we've always done it or because that's what the par­ty thinks.
Kate: A big part of the open­ing for Democ­rats in the 16th seems to be root­ed in Smuck­er back­ing Trump so loy­al­ly. But, do you see this as hav­ing any­thing to do with Bernie Sanders's can­di­da­cy? Do you think that him run­ning opened peo­ple up to some of these ideas?
Jess: Def­i­nite­ly. There was a huge engage­ment in the Lan­cast­er Coun­ty com­mu­ni­ty in Bernie's cam­paign last year, which was real­ly excit­ing to see and be part of. Lan­cast­er Coun­ty went for Bernie and then for Trump, so there's a lot of oppor­tu­ni­ty to win over peo­ple who aren't vot­ing along par­ty lines. They're not vot­ing left to right, but top to bot­tom — for pro­gres­sive ver­sus estab­lish­ment posi­tions. That's very true to the char­ac­ter of this place. This doesn't need to be about left to right; it can about what's need­ed now. That's going to be a lot more about what's going to work for peo­ple on the ground ver­sus Wash­ing­ton insid­ers or big busi­ness or the 1 per­cent or the ultra-wealthy.
Lan­cast­er Coun­ty is work­ing fam­i­lies and fam­i­ly farms that go back gen­er­a­tions. There's a lot of salt-of-the-earth folks from this place, and that's my back­ground, too. I'm com­ing from here. I know peo­ple who were long-time inde­pen­dents who switched their reg­is­tra­tion to Demo­c­rat to vote for Bernie in the pri­ma­ry last year because so much of what he talked about res­onat­ed with their beliefs and their val­ue sys­tem. I think the fact that he wasn't a typ­i­cal politi­cian — that he actu­al­ly talked about the kind of things that mat­tered to peo­ple — real­ly woke peo­ple up.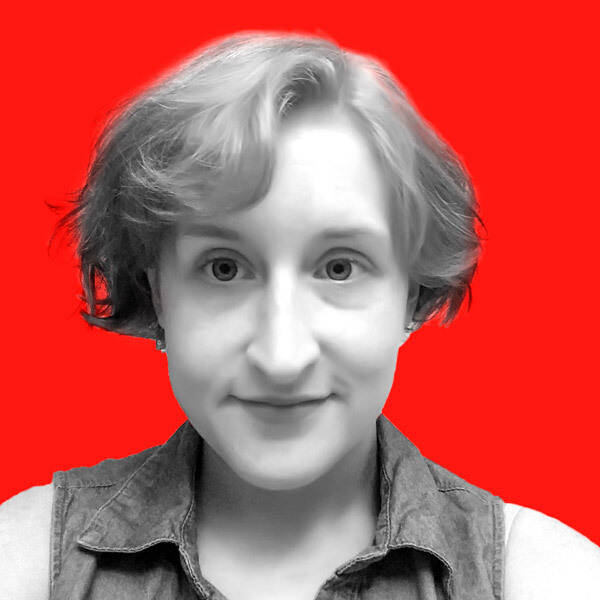 Kate Aronoff
is a Brook­lyn-based jour­nal­ist cov­er­ing cli­mate and U.S. pol­i­tics, and a con­tribut­ing writer at The Inter­cept. Fol­low her on Twit­ter @katearonoff.