Heed the Lesson of 1932: Only Left Unity Can Defeat the Racist Right
We have our differences, but we also have the numbers.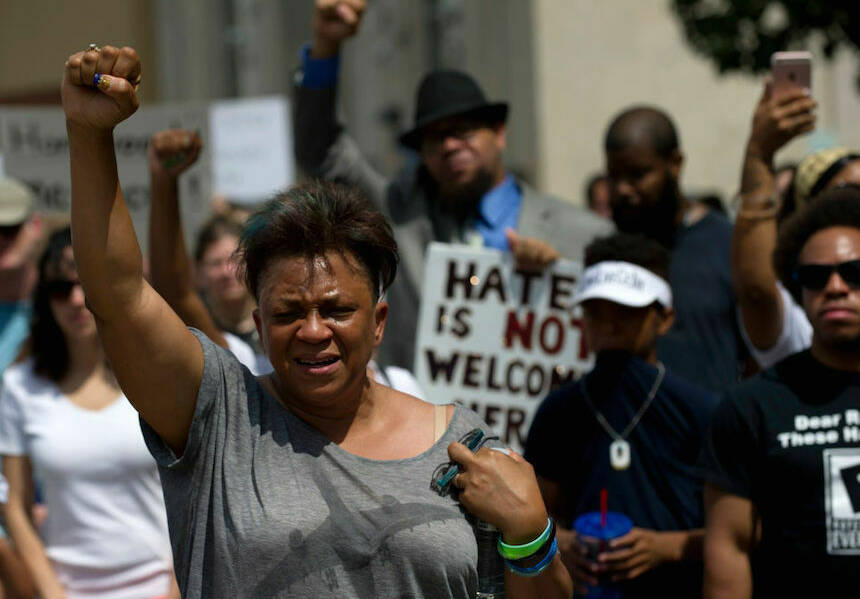 On August 12 in Char­lottesville, Va., hun­dreds of white nation­al­ists, Klans­men and neo-Nazis, among whom Pres­i­dent Don­ald Trump said were ​"some very fine peo­ple," gath­ered, osten­si­bly to protest the removal of a stat­ue of Con­fed­er­ate Gen. Robert E. Lee, but then ini­ti­at­ed two days of ter­ror in which one coun­ter­pro­tes­tor was killed and many injured.
In short, fascists were able to consolidate power in Germany because they exploited a division within the Left.
Trump, reveal­ing his fas­cist col­ors, con­demned ​"both sides" as equal­ly respon­si­ble for the vio­lence. He added, ​"Nobody wants to say that." Some­body, how­ev­er, did want to hear that. David Duke, the one-time Impe­r­i­al Wiz­ard of the Ku Klux Klan and for­mer Louisiana GOP state rep, tweet­ed: ​"Thank you Pres­i­dent Trump for your hon­esty & courage to tell the truth about Char­lottesville & con­demn the left­ist ter­ror­ists in BLM/​Antifa."
In oth­er words, the Unite the Right ral­ly was a yuge suc­cess. Thanks to Trump, white suprema­cists are free to dis­pense of the winks and dog whis­tles of recent decades. They are once again part of the nation­al conversation.
Putting Klans­men and neo-Nazis on the same lev­el as fight­ers for racial jus­tice and counter-pro­test­ers shifts the polit­i­cal spec­trum right­ward. Repub­li­can lead­ers, like House Speak­er Paul Ryan and Sen­ate Major­i­ty Leader Mitch McConnell, offered mild cri­tiques of the President's rhetoric, win­ning praise from pun­dits. Mean­while, the GOP con­sol­i­dates its pow­er through racist laws that sup­press vot­er par­tic­i­pa­tion — leg­is­la­tion Repub­li­cans have now intro­duced in 31 states.
Polls indi­cate that most Amer­i­cans are alarmed by Trump; the man lost the pop­u­lar vote, after all. But will the oppro­bri­um of the major­i­ty be enough to stop his pro­gram? In 1932, Hitler came to pow­er in Ger­many with only 33 per­cent of the vote, win­ning 196 seats (a plu­ral­i­ty) in the Reich­stag. The left par­ties, togeth­er, had 221 seats and could have formed a gov­ern­ment — had not the Ger­man Com­mu­nists obeyed orders from Com­intern to demo­nize the ​"social fas­cists," i.e. the rival Social Democ­rats. It was only after Nazi Germany's impe­r­i­al designs threat­ened the Sovi­et Union that Moscow instruct­ed Com­mu­nist par­ties to form fronts against fas­cism with oth­er left parties.
In short, fas­cists were able to con­sol­i­date pow­er in Ger­many because they exploit­ed a divi­sion with­in the Left. Today, in the Unit­ed States, the only obsta­cle to wrest­ing pow­er from an ever­more-extreme Right would be a col­lec­tive inabil­i­ty of pro­gres­sive forces to unite against this embold­ened ene­my. The earnest lib­er­als of the Women's March, antifa, the grow­ing move­ment for Black lives, the Berniecrats, the cam­pus the­o­rists, the demo­c­ra­t­ic social­ists, et al., must sober­ly assess this per­ilous moment, pause their Twit­ter wars, and unite against the white suprema­cists, the vote-sup­pres­sors, the GOP mega-donors and the reli­gious huck­sters that make up Trump's ​"move­ment."
Those of us on the Left do not need to paper over our impor­tant dis­tinc­tions or sup­press the dis­cus­sion of con­tro­ver­sies. Nev­er­the­less, Left uni­ty against the racist Right will be essen­tial to pro­tect­ing vul­ner­a­ble com­mu­ni­ties, and to halt­ing the expan­sion of Trump­ism in the 2018 and 2020 elec­tion cycles.
We must stand shoul­der to shoul­der with those who were the objects of the hate we saw in Char­lottesville — Blacks, immi­grants, Jews and oth­ers who don't con­form to the white nation­al­ist ide­al. The ter­ror that was direct­ed at them is a not-so-dis­tant cousin of the state-sanc­tioned vio­lence munic­i­pal police and ICE agents vis­it upon Black and Lati­no com­mu­ni­ties every day. These com­mu­ni­ties are already on the front lines. Their fight is ours.
We have our dif­fer­ences, but we also have the num­bers. Unit­ed, we will win.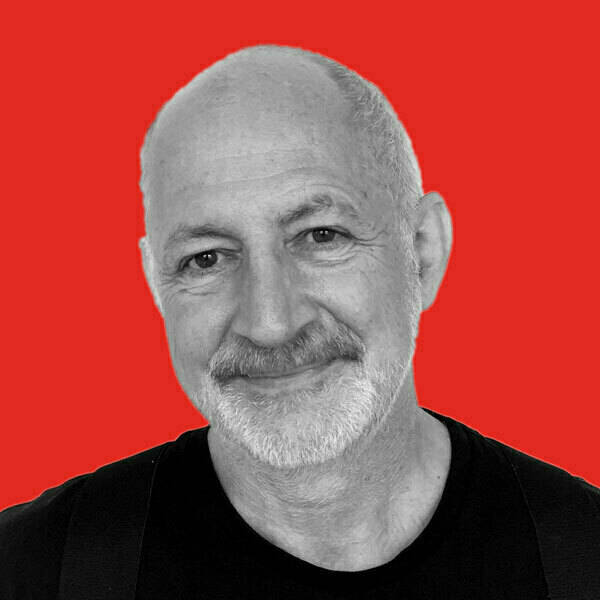 Joel Blei­fuss, a for­mer direc­tor of the Peace Stud­ies Pro­gram at the Uni­ver­si­ty of Mis­souri-Colum­bia, is the edi­tor & pub­lish­er of In These Times, where he has worked since Octo­ber 1986.