Lessons for Labor—and Progressives—from 1909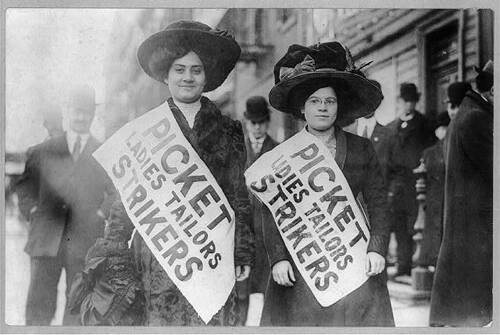 A hundred years ago this fall, a group of young, immigrant and mostly female workers in the ladies garment industry changed the world.
They were ignored and forgotten beyond their communities at the time. The labor movement was both disorganized and unconvinced of their place in the house of labor. The economic future was uncertain. They were separated by language and cultural barriers. And there was a mildly repressive government that supported business interests over labor. In short, the odds of their ability to make change were small.
Sound familiar? Today we have a divided labor movement that seems more interested in raiding each other's membership and jockeying for political position than advancing the cause of working people. With Obama in the White House, labor and working people hoped to see needed reforms in labor law that haven't happened. So what can we learn from 1909?
In November 1909, in a primitive and disorganized industry comprising thousands of small shops employing an average of 20 workers, 20,000 mostly women workers walked off their jobs, closing down the entire shirtwaist industry.
The workers had little support from institutions and they and their families depended on there wages. Why did they strike? Better pay important, as their wages were low by any standard. But what motivated them more was a lack of humane treatment.
They found allies in the middle class, amongst the suffrage movement. These elite women allies provided resources, both financial and public relations. Without these allies, the strike might not have lasted (and it lasted till early 1910) and might have been lost. The middle class sided with the workers, swinging public sympathy and putting pressure on the manufacturers.
In the end, the strike was settled. Most shops signed contracts recognizing the union (though not the notorious Triangle Shirtwaist Factory). The economic gains were real, but small.
But what the settlements did do was spark a movement within the working-class community. It woke up labor unions and revived a nearly dead International Ladies Garment Workers Union (ILG). Within five years the ILG would become one of the leading social unions that combined the labor movement with communities of workers and advocated for larger political, economic and social reforms for society.
There are lessons from 1909. One is that the labor movement is strongest when it is concerned with larger social policy concerns. Another is to understand that progressives in 1909 did not give up on labor. Today, we need to find ways to ally with labor in concrete ways, for all our sakes.
Progressives need to return to concerns about class and community. There was a time that the progressive community saw labor as central. Today, too many progressives either ignore labor or see it as part of the problem. The theater of intra-labor disputes and declining membership make it hard to see organized labor as a major force in the progressive movement. We can support labor, but must be aware of the limits of partnership.
Did you know?
Many nonprofits have seen a big dip in support in the first part of 2021, and here at In These Times, donation income has fallen by more than 20% compared to last year. For a lean publication like ours, a drop in support like that is a big deal.

After everything that happened in 2020, we don't blame anyone for wanting to take a break from the news. But the underlying causes of the overlapping crises that occurred last year remain, and we are not out of the woods yet. The good news is that progressive media is now more influential and important than ever—but we have a very small window to make change.

At a moment when so much is at stake, having access to independent, informed political journalism is critical. To help get In These Times back on track, we've set a goal to bring in 500 new donors by July 31. Will you be one of them?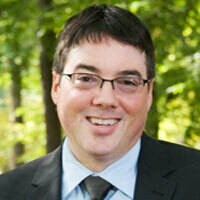 Richard Greenwald
is a labor historian and social critic. . His essays have appeared in
In These Times, The Progressive, The Wall Street Journal
among others. He is currently writing a book on the rise of freelancing and is co-editing a book on the future of work for The New Press, which features essays from the county's leading labor scholars and public intellectuals.
Here's how you can help
In These Times is funded entirely by readers like you, but through the first half of 2021, reader donations are down 20% compared to last year. If that continues, it could spell real trouble for In These Times. We're running a short fundraising drive (from now until July 31) to get things back on track. Will you chip in?