In Jacques Audiard's Dheepan, A Refugees-Eye View of a France We Rarely See
Three Sri Lankan strangers must pretend to be a family in a strange land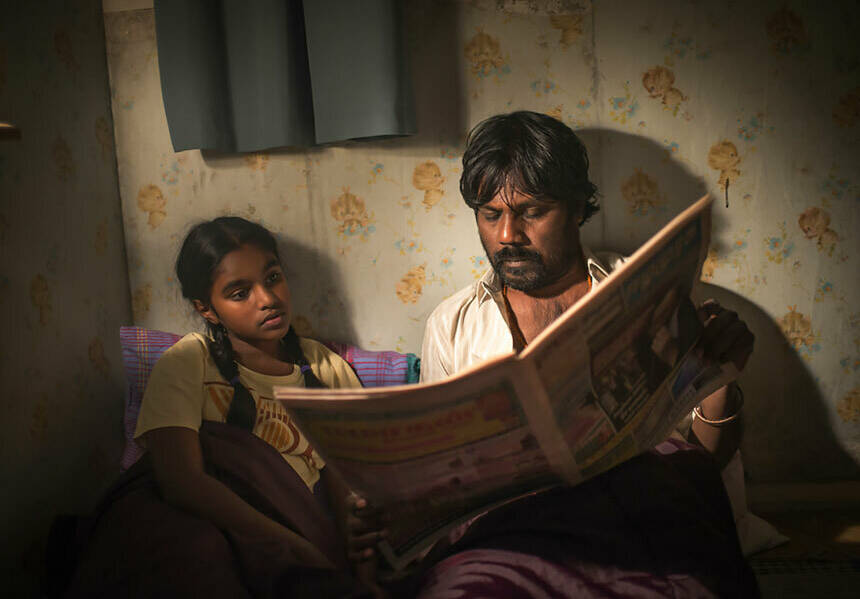 The plight and stress of refugees is the stuff of headlines these days, particularly in Europe, where they don't need a Trump barking about Mexican labor to smell the sulfur of culture clash. French filmmakers have been on the scent for years now, and Jacques Audiard's new film, Dheepan, may be the new subgenre's most enthralling entry. It's a perspective American movies rarely acknowledge: the stranger in a strange land, negotiating its consumerist and xenophobic byways while haunted by the crisis of his homeland.
It's a perspective American movies rarely acknowledge: the stranger in a strange land, negotiating its consumerist and xenophobic byways while haunted by the crisis of his homeland.
Dheepan wastes no time. We're in Sri Lanka, wordlessly following a Tamil Tiger soldier (author and former child soldier Antonythasan Jesuthasan) discarding his uniform as the war ends and the final dead are burned on a pyre. For his illegal passage out of the country, the Tigers give him the identity and papers of a dead man, a husband and father named Dheepan, and quickly an ad hoc family is pulled together from the crowds of war orphans: wife ​"Yalini" (Kalieaswari Srinivasan), and 9-year-old daughter ​"Illayaal" (Claudine Vinasithamby). Cut, and we're in France, where ​"Dheepan" struggles to sell trinkets to diners on the boulevard.
The play on the family dynamic is fascinatingly tense; the three strangers must act as a family. Yalini has never been a mother, and is ready to bail given the first sign of trouble; Dheepan bears unspeakable emotional wounds from having his family killed in the civil war. What happened to Illayaal's family we can only guess. Together, they awkwardly face the emotional and social requirements of family and parenthood. Quickly, Dheepan lands the kind of gig for which only the undocumented need apply: the janitor/​super for a decaying, crime-ridden banlieue (one of the low-income housing projects where many immigrants live).
It's another France than we ordinarily see, where dealer thugs patrol the apartment-block rooftops as lookouts, drivebys are expected and police are nowhere to be seen. There's no Hollywood-style modulation, no comic relief or warmhearted subplots to alleviate the stress. Wary but hungry for cash, Yalini takes a job cooking and cleaning for a disoriented old man, only to realize his son, the local dealer kingpin, is paying her wage, and the apartment's living room is a gangster meeting hub of choice. Looking out for herself, even as she begins sleeping with Dheepan, Yalini befriends the gang leader (the Edward Norton-esque Vincent Rottiers) and plans an escape to England, where a distant relative lives. At the same time, Dheepan decides he must confront the gang's escalating violence directly.
Of course, being a Tamil Tiger provides a set of merciless combat skills even sociopathic French twentysomethings are hardly equipped to match, and Dheepan climaxes with an ironically cool (and quiet) massacre. It could've been a little Charles Bronson-ish, but Audiard's intimate and rigorous visual style makes it feel both inevitable and tragic. (The irony of Dheepan's patriarchal reflexes is not lost on Yalini, who rips him for bringing Tamil warfare to their new life.) Both Yalini and Illayaal are so vulnerable in this shitstorm, you cringe at what could happen next. But Audiard does not bilk our sympathies, letting a good deal happen off-camera and making the situation's thematic tensions — between the postcolonial There and Here, between the 21st-century Us and Them — do the work.
The performances are more than just immaculately convincing; this is a movie structured by the hidden fury and fear behind wide-open gazes. Jesuthasan is mesmerizingly soulful as Dheepan, if perhaps a little more evocative of the stresses of the present crisis than the horrific scars of the wartime past. But Srinivasan all but owns the film, simply by dint of Yalini's precarious position and of the actress' ability to grip the camera, and our attention, with her eyes. You sometimes forget about the arc of the story and the thrust of the film as you watch her silently calculating how a specific situation teeters between opportunity and catastrophe.
Audiard is a restrained voice. You half expect Dheepan to take on the climate of xenophobia in France, but besides a few ignorant, Arab slurs tossed by ignorant hoods, it plays out in a more immediate world, where everyone has more pressing and tangible concerns. For the refugee class in Europe, as well as for the disenfranchised natives, the new global village is bad enough.
The Rise of a New Left
"An engrossing, behind-the-scenes account of our decade's breakout political movement." –Atossa Araxia Abrahamian
For a limited time, when you donate $30 or more to support In These Times, we'll send you a copy of the new book, The Rise of a New Left: How Young Radicals Are Shaping the Future of American Politics, by Raina Lipsitz.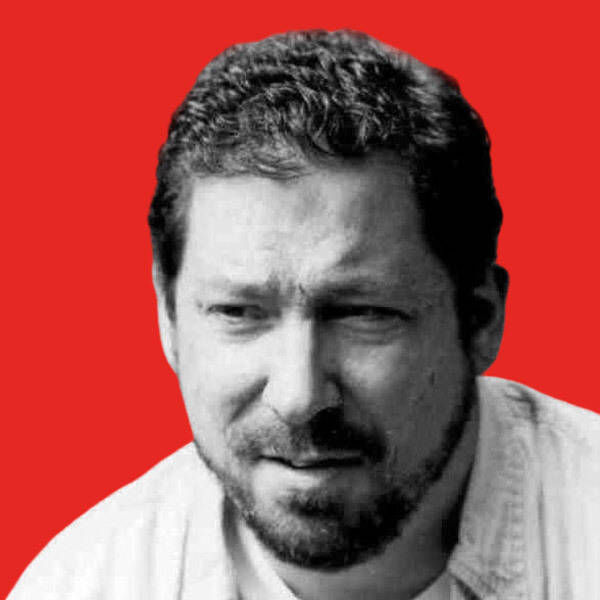 Michael Atkinson
is a film reviewer for
In These Times.
He has written or edited many books, including
Exile Cinema: Filmmakers at Work Beyond Hollywood
(
2008
) and the mystery novels
Hemingway Deadlights
(
2009
) and
Hemingway Cutthroat
(
2010
). He blogs at
Zero For Conduct
.