Locked Out of Jobs, Formerly Incarcerated Struggle to Reintegrate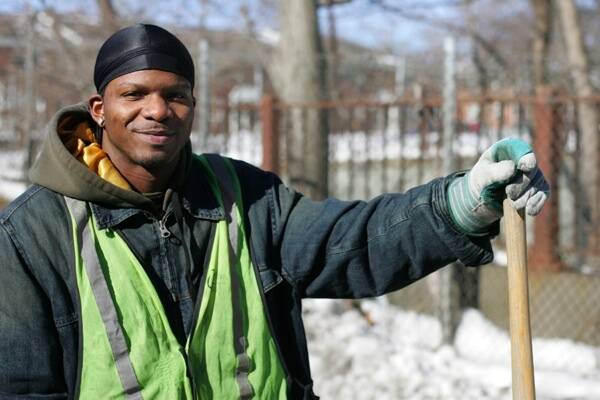 Thanks to our harsh crim­i­nal jus­tice poli­cies and anti-drug laws, an extra­or­di­nary num­ber of Amer­i­cans will spend some part of their lives in the prison system.
As a soci­ety, we're final­ly start­ing to rethink the poli­cies dri­ving the
explo­sion in impris­on­ment
: the ​
"
tough on crime" mea­sures that have shat­tered com­mu­ni­ties and fam­i­lies for over a gen­er­a­tion.
Some states
have
sought to cut prison pop­u­la­tions
to curb the mas­sive cost of incar­cer­a­tion. Yet the eco­nom­ics of prison pol­i­cy cut deep­er than cor­rec­tions bud­gets. The plight of those released back into soci­ety after doing time reveal the the under­ly­ing col­lat­er­al dam­age: a gap­ing eco­nom­ic hole.
No one knows exact­ly how much mass incar­cer­a­tion has cost com­mu­ni­ties in
social and eco­nom­ic loss­es
, but there's no doubt it has
con­tributed to the unrav­el­ing
of eco­nom­i­cal­ly mar­gin­al­ized com­mu­ni­ties. Not only does incar­cer­a­tion take peo­ple out of the work­force, but for many, the sen­tence nev­er ends: The prison sys­tem places shack­les of stig­ma and dis­crim­i­na­tion on hun­dreds of thou­sands of peo­ple it releas­es each year. Accord­ing to a
2010

study by the Pew Char­i­ta­ble Trusts
, incar­cer­a­tion low­ers the total earn­ings of blacks and Lati­no men more severe­ly com­pared to white men, and the eco­nom­ic drain is deep­ened by the for­gone wages that may be irrev­o­ca­bly lost dur­ing years spent behind bars.
Once peo­ple get out of prison, stay­ing out can be all but impos­si­ble. Since com­mu­ni­ties hit hard­est by over-impris­on­ment typ­i­cal­ly suf­fer from low social cohe­sion, pover­ty and high job­less­ness, the for­mer­ly incar­cer­at­ed
return home to daunt­ing hard­ships
. And when they try to play by the rules and seek jobs, they get slapped by wide­spread hir­ing bias from employ­ers. That's on top of the over­all set­backs to employ­a­bil­i­ty linked to long peri­ods of incar­cer­a­tion, like a lack of up-to-date job skills and edu­ca­tion­al credentials.
That's where the con­cept of tran­si­tion­al jobs comes in. Com­mu­ni­ty groups in cities across the coun­try are work­ing to absorb for­mer­ly incar­cer­at­ed work­ers into tem­po­rary work pro­grams designed to move them toward per­ma­nent work through entry-lev­el tem­po­rary jobs, cou­pled with train­ing and guid­ance on adapt­ing to the work­ing life ​
"
on the outside."
Research has shown
that such pro­grams pay pub­lic div­i­dends, too, by play­ing a key role in reduc­ing recidi­vism and there­by enhanc­ing pub­lic safe­ty and sav­ing states in incar­cer­a­tion costs. A steady pay­check is a
cru­cial con­nec­tion to the legal econ­o­my
that can keep peo­ple from resort­ing to crime to make ends meet. Though tran­si­tion­al jobs are by def­i­n­i­tion tem­po­rary, they can prove crit­i­cal in the first few months post-prison, when peo­ple are espe­cial­ly unsta­ble and may need inten­sive rein­te­gra­tion services.
The Nation­al Tran­si­tion­al Jobs Net­work
–a coali­tion of groups work­ing with the for­mer­ly incar­cer­at­ed and oth­er pop­u­la­tions, like the home­less, who face bar­ri­ers to employ­ment – com­bines paid work with sup­port ser­vices and train­ing as a social inter­ven­tion. Asso­ciate direc­tor Melis­sa Young tells In These Times these pro­grams ​
"
are tar­get­ed at indi­vid­u­als who would not oth­er­wise be work­ing, and they keep peo­ple earn­ing a pay­check to meet their basic needs. And this is espe­cial­ly impor­tant in weak labor mar­kets like [the one] we cur­rent­ly have."
In New York, the
Cen­ter for Employ­ment Oppor­tu­ni­ties
(CEO) has devel­oped a tran­si­tion mod­el inspired in part by infor­mal day labor net­works. About
30
years ago, the group's for­mer par­ent orga­ni­za­tion, the Vera Insti­tute of Jus­tice observed that when peo­ple returned home after prison, they rou­tine­ly picked up odd jobs on the street. Advo­cates designed an insti­tu­tion to serve rough­ly the same func­tion of con­nect­ing peo­ple to work, while also pro­vid­ing sup­port and guid­ance to move them toward sta­ble, long-term employment.
As a gate­way employ­er, CEO puts clients in super­vised work crews, which might help set up pub­lic venues for events or pro­vide sup­ple­men­tal main­te­nance for city or state agen­cies. Par­tic­i­pants are also coached on social skills that tend to rust in prison. In their per­son­al inter­ac­tions, CEO's Exec­u­tive Direc­tor Mar­ta Nel­son says, work­ers strug­gle to tran­si­tion out of ​
"
all the behav­ior that's rein­forced inside… keep­ing your head down, doing as you're told and not being par­tic­u­lar­ly proac­tive." Those behav­iors might be an obsta­cle in reg­u­lar work­places where boss­es expect job seek­ers to show ​
"
ini­tia­tive" or project self-con­fi­dence. Peo­ple need space to tran­si­tion out of the mind­set imposed by the prison environment.
Nel­son not­ed that tran­si­tion­al jobs shouldn't be con­fused with ​
"
make work" wel­fare jobs. ​
"
There's an orga­ni­za­tion, be it the cour­t­house or a col­lege or an event, and they have a need for some­thing to get done by human beings," she says. ​
"
And they pay us to do it, and they expect us to do a good job because they're pay­ing for it. … Our par­tic­i­pants are as smart as any­one out there and they know real work from fake work."
But advo­cates for the for­mer­ly incar­cer­at­ed can't sim­ply aim to train peo­ple for entry-lev­el jobs and send them into the labor mar­ket; for­mer­ly incar­cer­at­ed work­ers face
struc­tur­al bar­ri­ers
that can only be over­come through insti­tu­tion­al reform.
The Nation­al HIRE Net­work
advo­cates for poli­cies to help remove such bar­ri­ers, such as reforms to pre­vent employ­ers from screen­ing out peo­ple on the basis of a con­vic­tion record alone. The group focus­es on restrict­ing the use of the famil­iar obsta­cle found on many appli­ca­tion forms: the check-box that forces peo­ple to dis­close a pri­or con­vic­tion. Advo­cates say a checked box is too often seen as an auto­mat­ic deal-break­er (despite
restric­tions in some states
on blan­ket dis­crim­i­na­tion against peo­ple with crim­i­nal histories).
​
"
Some [human resources] staff see the checked box, and the appli­ca­tion is put in pile of ​
'
not con­sid­er­ing,'" says HIRE direc­tor Rober­ta Mey­ers-Peeples. ​
"
Noth­ing else is looked at, the per­son­'s qual­i­fi­ca­tions and cre­den­tials aren't con­sid­ered." She says that reform­ing the process to give the can­di­date a chance to talk direct­ly to an employ­er about a past record, rather than just being auto­mat­i­cal­ly screened out, would ​
"
give peo­ple a chance to get a foot in the door, to be able to explain what's on the record. Because typ­i­cal­ly what's on paper does­n't tell that per­son­'s whole story."
To activists like Mey­ers-Peeples, peo­ple who have served time deserve fair treat­ment in the labor mar­ket not just because they're enti­tled to full social inclu­sion, but because soci­ety as a whole suf­fers when it pre­vents peo­ple from exer­cis­ing their poten­tial. Many peo­ple have obtained advanced degrees or learned trades through prison pro­grams, only to find that once they're released, their tal­ents stay locked up.
​
"
If they want to put in the work to reha­bil­i­tate and devel­op them­selves per­son­al­ly," Mey­ers-Peeples says, ​
"
it's our job to make sure the oppor­tu­ni­ties are there."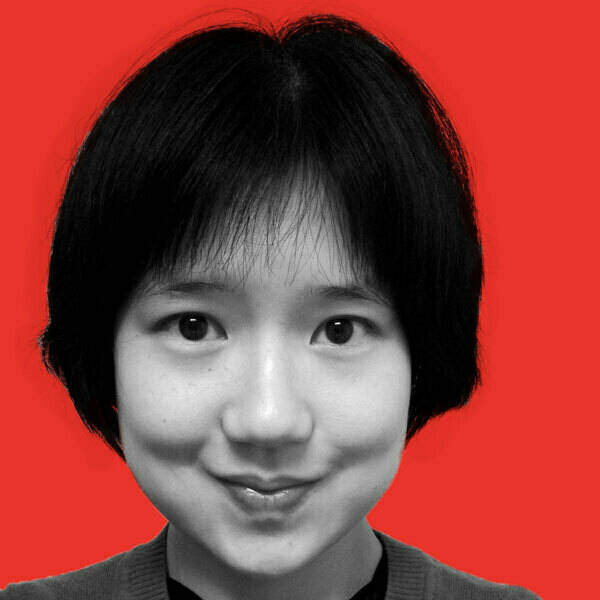 Michelle Chen is a con­tribut­ing writer at In These Times and The Nation, a con­tribut­ing edi­tor at Dis­sent and a co-pro­duc­er of the ​"Bela­bored" pod­cast. She stud­ies his­to­ry at the CUNY Grad­u­ate Cen­ter. She tweets at @meeshellchen.