Los Angeles Teachers Demand a Change, Starting with Union Leadership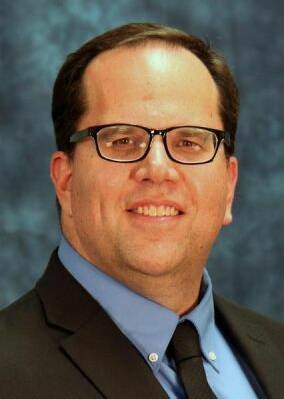 For sev­en years, the 31,000 mem­bers of Unit­ed Teach­ers Los Ange­les, the largest local on the West Coast, have gone with­out a salary increase. Their con­tract has been expired for near­ly three of those. And the teach­ers, coun­selors and school nurs­es that make up the UTLA can still be sent to so-called ​"teacher jail" — housed in dis­trict offices until they're either fired or restored to their posi­tion, a process that can take months — when they're accused of misconduct .
All of this, activists say, has left Unit­ed Teach­ers Los Ange­les dis­en­gaged and dis­il­lu­sioned. This was evi­denced by the low turnout for the union elec­tion in late April, in which only 7,235 mem­bers—few­er than 25 per­cent of the UTLA—par­tic­i­pat­ed.
The results of that elec­tion, how­ev­er, are per­haps an even greater indi­ca­tion that the UTLA is ready for a change. On April 29, social stud­ies teacher and long­time union activist Alex Caputo-Pearl was elect­ed as pres­i­dent of UTLA fol­low­ing a run-off with incum­bent War­ren Fletcher.
Caputo-Pearl is a mem­ber of Union Pow­er, a reform coali­tion that, a month before Caputo-Pearl's vic­to­ry, took over lead­er­ship of UTLA. Union activists see the elec­tion of the Union Pow­er coali­tion as a step for­ward in the fight against busi­ness-led, top-down edu­ca­tion reform and resource cuts that have beset Los Ange­les in recent years.
Los Ange­les schools Super­in­ten­dent John Deasy, for instance, has aggres­sive­ly pushed for teacher eval­u­a­tions to include test scores and sup­port­ed an ongo­ing law­suit aimed at cut­ting senior­i­ty and tenure rules. Mean­while, pay in L.A. has stag­nat­ed com­pared to oth­er large dis­tricts, class sizes have grown and school sup­port ser­vices are thin on the ground. In 2010, the Los Ange­les school dis­trict was scarred by the sui­cide of an ele­men­tary school teacher, osten­si­bly after his scores were pub­li­cized on a teacher-rat­ing data­base by the Los Ange­les Times. Most recent­ly, a court ruled in favor of teach­ers on the issue, find­ing that the dis­trict did not need to pub­li­cize the names of teach­ers with their per­for­mance ratings.
Caputo-Pearl, a long­time activist, has said he oppos­es peg­ging teacher eval­u­a­tion to stu­dent test scores, expand­ing char­ter schools and oth­er school-reform mea­sures pop­u­lar among city offi­cials. A 20-year vet­er­an of some of the high­est-pover­ty schools in the Los Ange­les Uni­fied School Dis­trict, Caputo-Pearl start­ed his teach­ing career with the first round of Teach for Amer­i­ca recruits. He is the union chap­ter chair for Fri­da Kahlo High School and serves on the Board of Direc­tors for the union's House of Rep­re­sen­ta­tives. He sur­vived sev­er­al tar­get­ed attempts to remove him from both posts after he fought the district's plan to break his high school into three small­er schools as part of the nation­wide ​"recon­sti­tu­tion" strat­e­gy pio­neered by Arne Duncan.
Through­out their cam­paign, Union Pow­er also placed an empha­sis on Caputo-Pearl's com­mu­ni­ty-orga­niz­ing chops, which they argued would be use­ful for the broad­er coali­tion the reform coali­tion hoped to build. In a press release pro­mot­ed before the elec­tion, Union Pow­er offi­cials wrote:
​"Alex has expe­ri­ence build­ing orga­ni­za­tions from the ground up. He is co-founder of Coali­tion for Edu­ca­tion­al Jus­tice, a city­wide orga­ni­za­tion that has been involved in local, state, and nation­al cam­paigns. He has been key in build­ing the Cren­shaw Cougar Coali­tion and the Bus Rid­ers Union, which has also led local, state, and nation­al cam­paigns around civ­il rights and pub­lic ser­vices. He has been a key leader in Pro­gres­sive Edu­ca­tors for Action, which has helped build a nation­al net­work of edu­ca­tor orga­niz­ers, which has allowed Alex to devel­op deep rela­tion­ships with the Cau­cus of Rank and File Edu­ca­tors, which is in the lead­er­ship of the Chica­go Teach­ers Union and led their suc­cess­ful strike. Alex has also played a role in build­ing the nation­al ​'Resist­ing Teach for Amer­i­ca' network."
In addi­tion to Caputo-Pearl's pres­i­den­cy, the Union Pow­er slate won 24 out of the 25 seats it ran for, includ­ing races against three incum­bents from Fletcher's slate. ​"In every area, in every posi­tion it was a big mar­gin between the Union Pow­er can­di­dates and our oppo­nents," teacher Rebec­ca Solomon, who won an exec­u­tive board spot, tells Labor Notes. ​"It's not against one per­son: it's everywhere."
Caputo-Pearl will replace War­ren Fletch­er, who ear­ly on in the race said he would stop cam­paign­ing in favor of Caputo-Pearl. The race went into a run-off after the first round of vot­ing nar­rowed the can­di­dates down from the ten ini­tial­ly cam­paign­ing for the post.
Fletch­er him­self was a reform can­di­date when he swept into office in 2011 on bread-and-but­ter issues, win­ning a runoff against the then-vice pres­i­dent of the union wide­ly seen as a shoe-in for the post. His tenure includ­ed an April 2013 ref­er­en­dum against Super­in­ten­dent Deasy, with a result­ing 91 per­cent of mem­bers who vot­ed say­ing they dis­ap­proved of Deasy's edu­ca­tion mea­sures. Dur­ing his time as pres­i­dent, how­ev­er, he came under crit­i­cism for using piece­meal nego­ti­a­tions on sin­gle issues, and not suf­fi­cient­ly mobi­liz­ing a dis­sat­is­fied union of teach­ers or a dis­trict of angry par­ents.
Fletch­er also leaves behind an agree­ment made with the dis­trict about a new teacher eval­u­a­tion sys­tem, which draws on data from a mix of state stan­dard­ized tests, class­room obser­va­tion, and school-lev­el scores. The arrange­ment is already being con­test­ed, though: A state labor board said the dis­trict has pushed the eval­u­a­tion beyond the agreed-upon frame­works signed by the teach­ers union.
If elect­ed, Union Pow­er said it would invest in broad-rang­ing plans to reform the union, includ­ing a com­mit­ment to ​"ini­ti­at­ing a com­pre­hen­sive pub­lic rela­tions cam­paign to sup­port our demands, a plan to take back our expert role in our pro­fes­sion, a strate­gic research arm that expos­es LAUSD con­flicts of inter­est, and an orga­niz­ing strat­e­gy that sup­ports chap­ter orga­niz­ing, parent/​community/​labor out­reach, capac­i­ty-build­ing actions, and strike prepa­ra­tion." It may also broad­en from a coali­tion that came togeth­er for the elec­tion to a full cau­cus, cement­ing a larg­er group of edu­ca­tors with­in the UTLA.
At the same time, Union Pow­er's lead­ers hope to help shift the con­ver­sa­tion around edu­ca­tion reform on the nation­al stage, too. ​"We are at a key moment where [pro­gres­sive lead­er­ship] now has sev­er­al key cities around the coun­try," Caputo-Pearl tells In These Times. ​"The more that we can lead in those cities and encour­age oth­ers to run for lead­er­ship in their teach­ers union, the more that we can sup­port fight­ing back against the pri­va­ti­za­tion agen­da and fight for real edu­ca­tion­al justice."
As that move­ment grows, says Caputo-Pearl, the Los Ange­les teach­ers union aims to build where the real pow­er is — local­ly. ​"Local lead­er­ship is where the most impor­tant base of orga­niz­ing hap­pens. When push comes to shove the orga­niz­ing of edu­ca­tion in con­nec­tion with par­ents and com­mu­ni­ties build­ing to the cred­i­ble threat of a strike can only hap­pen at the local level."
Yana Kuni­choff
is a Chica­go-based inves­tiga­tive jour­nal­ist and doc­u­men­tary pro­duc­er. Her work has appeared in the Guardian, Pacif­ic Stan­dard and the Chica­go Read­er, among oth­ers. She can be reached at yanaku­ni­choff at gmail​.com.