Los Mineros' Leader-in-Exile
From Canada, Napoleón Gómez Urrutia seeks justice for the deaths of 65 miners.
On Feb­ru­ary 19, 2006, an explo­sion in a coal mine in north­ern Mex­i­co known as Pas­ta de Con­chos trapped 65 min­ers. The acci­dent became a mile­stone in the career of Napoleón Gómez Urru­tia, gen­er­al sec­re­tary of the Nation­al Min­ing and Met­al Work­ers Union (known as Los Mineros), who accused Grupo Méx­i­co — the mine's own­er — and the gov­ern­ment of hav­ing ignored com­plaints about safe­ty con­di­tions at the mine, and of try­ing to cov­er up the tragedy. Two weeks after the explo­sion, Gómez fled Mex­i­co amidst death threats and crim­i­nal charges lev­eled against him by the gov­ern­ment, which labor lead­ers described as trumped-up. Work­ing from Cana­da, he has become an increas­ing­ly promi­nent leader in the inter­na­tion­al sol­i­dar­i­ty and glob­al union­ism move­ment. He serves on the exec­u­tive com­mit­tee of Indus­tri-ALL, a glob­al union coali­tion rep­re­sent­ing 50 mil­lion workers.
We're trying to do as much as we can to keep out the influence of these cartels. We have succeeded in most of the cases, but in some others, yes, the labor situation has been affected by this drug war.
Gómez was born in Mon­ter­rey, Mex­i­co, an indus­tri­al city not far from the U.S. bor­der. His father was a min­er who became gen­er­al sec­re­tary of the Mineros union in 1960, and was one of the country's best-known labor lead­ers as well as a con­gress­man and sen­a­tor. As a boy, Gómez often tagged along with his father and devel­oped respect for the labor move­ment and the min­ers he rep­re­sent­ed. After study­ing eco­nom­ics at Mexico's Autonomous Nation­al Uni­ver­si­ty and Oxford Uni­ver­si­ty, Gómez served for 12 years as direc­tor of the Mex­i­can Mint, respon­si­ble for fab­ri­cat­ing mon­ey for more than 20 dif­fer­ent coun­tries. He also ran unsuc­cess­ful­ly for gov­er­nor of the state of Nue­vo Leon as a can­di­date for Par­tido Rev­olu­cionario Insti­tu­cional (PRI), despite lack­ing the sup­port of the cor­rupt PRI Pres­i­dent Car­los Sali­nas de Gortari.
When Gómez's 86-year-old father could no longer con­tin­ue lead­ing the union, Gómez took over in 2000 in what was meant to be a tem­po­rary posi­tion. But his ded­i­ca­tion to the union — at a time when oth­er Mineros lead­ers proved more loy­al to the com­pa­nies — won over the mem­ber­ship, and in 2002 he was elect­ed gen­er­al sec­re­tary. In 2008 he was re-elect­ed in exile, and he now leads the union from Canada.
Gómez spear­head­ed a ground­break­ing part­ner­ship between the Mineros and the Unit­ed Steel­work­ers, ini­tial­ly for­mal­ized in 2005 and then expand­ed in 2011 and titled the North Amer­i­can Sol­i­dar­i­ty Alliance. Since the unions rep­re­sent work­ers employed by many of the same com­pa­nies in Cana­da, Mex­i­co and the Unit­ed States, they col­lab­o­rate close­ly in bar­gain­ing sit­u­a­tions as well as in larg­er strategy.
Gómez is also the author of the new book Col­lapse of Dig­ni­ty: The Sto­ry of a Min­ing Tragedy and the Fight Against Greed and Cor­rup­tion in Mex­i­co (Ben­Bel­la Books), which includes a fore­word by Unit­ed Steel­work­ers Inter­na­tion­al Pres­i­dent Leo W. Ger­ard.
Gómez spoke recent­ly with In These Times by phone from his home in Vancouver.
What are the main points that you want peo­ple to take away from the book?
This is a sto­ry of what we have lived in the sev­en years since the Pas­ta de Con­chos explo­sion. Grupo Méx­i­co, in col­lu­sion with the gov­ern­ment of then-pres­i­dent Vicente Fox, shut down the mine after only five days of try­ing to res­cue work­ers. They aban­doned 65 min­ers with­out know­ing if they were dead or alive. So the fam­i­lies and the union accused the com­pa­ny of indus­tri­al homi­cide—what you in North Amer­i­ca might call ​"cor­po­rate mur­der." In response, the Mex­i­can gov­ern­ment launched a smear cam­paign against me and oth­er lead­ers of Los Mineros.
Is the union still mak­ing demands regard­ing Pas­ta de Conchos?
Yes. First, to retrieve the bod­ies. Sec­ond, inves­ti­gate what hap­pened. Third, demand that Grupo Méx­i­co be sued for their crim­i­nal neg­li­gence. And fourth, that the wid­ows and fam­i­lies must be com­pen­sat­ed with dig­ni­ty and justice.
Dur­ing the Pas­ta de Con­chos inci­dent, Par­tido Acción Nacional (PAN) con­trolled the gov­ern­ment. Have things changed at all now that PRI is back in power?
With PRI the rela­tions are begin­ning to be bet­ter in terms of hav­ing at least some dia­logue and com­mu­ni­ca­tion with the gov­ern­ment, which we lost with the right-wing gov­ern­ments of for­mer PAN Pres­i­dents Vicente Fox and Felipe Calderón. In Octo­ber 2012, PAN made reforms in the labor laws that went against work­ers' rights, against the col­lec­tive bar­gain­ing agree­ments. These reforms give the Mex­i­can gov­ern­ment much more pow­er to act against unions, par­tic­u­lar­ly demo­c­ra­t­ic and inde­pen­dent unions, so that is why we're still not very clear what path this new PRI gov­ern­ment is going to follow.
How is the drug war affect­ing work­ers and the union move­ment in Mexico?
The drug war has cre­at­ed inse­cu­ri­ty in the coun­try, and it's affect­ing some min­ing regions. In some cas­es, the drug car­tels con­trol mines, like in the north of Mex­i­co where the coal mines are. This prob­lem has been offi­cial­ly rec­og­nized by the gov­ern­ment. So we're try­ing to do as much as we can to keep out the influ­ence of these car­tels in these regions. We have suc­ceed­ed in most of the cas­es, but in some oth­ers, yes, the labor sit­u­a­tion has been affect­ed by this drug war.
How is the alliance with the Steel­work­ers going?
The part­ner­ship is very, very strong. The Steel­work­ers have been very com­mit­ted to sup­port­ing our strug­gle from the begin­ning. We have a lot of coor­di­na­tion and fre­quent meet­ings. We share ideas and expe­ri­ences. This is the best way to pro­tect work­ers' rights. Glob­al­iza­tion tends to of course dimin­ish the pow­er of the unions. In 2005, Leo Ger­ard, the pres­i­dent of the Steel­work­ers, and I signed this strate­gic alliance in which we say, ​"If the world econ­o­my is glob­al­iz­ing, we should also glob­al­ize our efforts, our expe­ri­ences and our negotiations."
How did you feel about all the atten­tion giv­en the res­cue in 2010 of the Chilean miners?
In Chile it was a moral vic­to­ry for the minework­ers. In Mex­i­co it was a shame, since in Chile work­ers were res­cued, while in Mex­i­co they were aban­doned. Grupo Méx­i­co has great influ­ence. They spend a lot of mon­ey in con­trol­ling the media, and they nev­er want to talk about Pas­ta de Con­chos. Feb­ru­ary 19 was the sev­enth anniver­sary of the tragedy of Pas­ta de Con­chos and we had ral­lies and demon­stra­tions in Mex­i­co City and in more than 30 coun­tries dur­ing the inter­na­tion­al days of action in sol­i­dar­i­ty with Los Mineros. Grupo Méx­i­co tried not to have this news pub­lished open­ly in Mexico.
How can we demand account­abil­i­ty from the min­ing industry?
Since this con­flict began, I've been address­ing mem­bers of [Mexico's] Con­gress, say­ing that we need to pass a law that penal­izes min­ing cor­po­ra­tions for crim­i­nal neg­li­gence. We have got some improve­ments, but we still don't have the final law that we would like to be adopt­ed or imple­ment­ed. A spe­cial com­mis­sion in Con­gress is try­ing to make some reforms and intro­duce a bill.
Is there a role for inter­na­tion­al law?
We sub­mit­ted a com­plaint to the Inter-Amer­i­can Com­mis­sion on Human Rights in Wash­ing­ton, D.C., and we sub­mit­ted anoth­er com­plaint to the Inter­na­tion­al Labor Orga­ni­za­tion (ILO). The ILO con­demned the com­pa­ny, but we're still wait­ing for the response from the Mex­i­can government.
If Con­gress does pass immi­gra­tion reform in the Unit­ed States, how would that affect both work­ers and unions in Mexico?
First, it will give a mea­sure of cer­tain­ty to the migrants in the Unit­ed States. But the Mex­i­can gov­ern­ment must also cre­ate an oppor­tu­ni­ty for Mex­i­cans to stay in their coun­try and work and have well-paid, per­ma­nent jobs.
How does the labor move­ment in Cana­da com­pare to that in the Unit­ed States and Mexico?
We have stud­ied the sys­tems they have in orga­niz­ing, in col­lec­tive bar­gain­ing agree­ments. The labor move­ment in Cana­da is well orga­nized and very strong, but they are not as pas­sion­ate as we are. North Amer­i­can union lead­ers have learned from us that in Mex­i­co we need stronger and bet­ter jobs at high­er wages so that peo­ple stay in our coun­try, and we can have a mutu­al­ly respect­ful rela­tion­ship with the Cana­di­an and the Amer­i­can unions.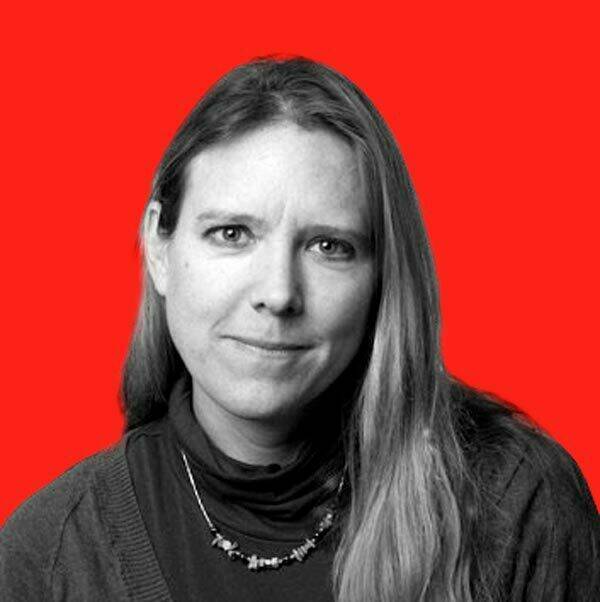 Kari Lyder­sen
is a Chica­go-based reporter, author and jour­nal­ism instruc­tor, lead­ing the Social Jus­tice
&
amp; Inves­tiga­tive spe­cial­iza­tion in the grad­u­ate pro­gram at North­west­ern Uni­ver­si­ty. She is the author of May­or
1
%: Rahm Emanuel and the Rise of Chicago's
99
%.