Valparaiso, Indiana
—Late last summer 160 high-tech magnet workers lost their jobs at Magnequench Inc. When the seven remaining workers are laid off it will mark the end of U.S. production of the world's most advanced permanent magnets, tiny but crucial components in computers, automobiles and consumer electronic products—as well as cruise missiles and the Joint Direct Attack Munition bomb.
Over the past few years Magnequench moved virtually all its U.S. production operations—and soon its headquarters and research facilities—to Mexico, Singapore and, most importantly, China. The losses are part of the story of hundreds of thousands of U.S. jobs shipped overseas in the last few years. "We got 20 bucks an hour," said United Auto Workers union official Clyde South of the 2001 transfer to China of Magnequench's operation in Anderson, Indiana. "And they got 20 bucks a week. Figure it out."
But this tale offers a peculiar twist: Magnequench represents a farsighted industrial strategy by the Chinese government to dominate the global high-tech magnet market—and the result could seriously compromise national security.
U.S. Sen. Evan Bayh (D-Indiana) appealed to the Bush administration last fall to use powers under the 1988 Exon-Florio Amendment to the defense bill to block the transfer of the Valparaiso plant on national security grounds because the operation supplied 80 percent of magnets needed for smart bombs. The plant's move to China was denounced in lengthy magazine exposés from both the right (
Insight
) and left (
Counterpunch
). But the Bush administration did nothing.
The story begins in 1982, when General Motors, as well as Sumitomo Special Metals, developed magnets of iron, boron and a rare earth magnet, neodymium, that were extremely strong and small, well-suited to growing demands for product efficiency and miniaturization. Under the Magnequench name, GM opened a factory in Anderson, Indiana, in 1986. Around the same time, the UGIMAG division of a French company, Pechiney, bought the Valparaiso magnet-producing facility of a venerable company, Indiana General.
In 1995, two Chinese companies with close ties to the Chinese government—San Huan New Material High-Tech Inc. and China National Non-Ferrous Metals—and the Sextant Group—an investment company headed by Archibald Cox, Jr., son of the famous Watergate prosecutor—bought Magnequench for $70 million. Journalist Jeffrey St. Clair reports that one of the Chinese companies earlier was fined for patent infringement and business espionage and that Cox provided the Chinese investors cover.
Union leaders suspected that GM sold Magnequench to the Chinese to gain access to its markets, as other U.S. companies had done. Fearing for job security under the new owners, union leaders negotiated an agreement to keep the plant open for 10 years.
Over the next few years the company bought out other magnet producers, including Idaho-based GA Powders whose product was developed by federal government researchers and UGIMAG's Valparaiso plant. The company invested in its U.S. facilities but also began building factories overseas.
Magnequench's operations initially were quite profitable, but the market slumped in 2000, and the company announced it would close the Anderson plant. The company rebuffed employee efforts to buy the plant, and the union decided to negotiate a severance payment rather than risk a strike and lawsuit over violation of the agreement not to shut down. Early last year Magnequench told its Valparaiso workers that the plant would close.
"They said that because of the world market they'd have to move to China to make a profit," said United Steelworkers official Teri Luna. "Workers in Valparaiso could work for nothing, and they'd still have to close the plant."
China is a major producer of neodymium, and the U.S. magnet factories sold much of their production to the electronics factories of East Asia. Elements, a rare earth trade journal, reported that the Chinese government, "through subsidies and other means," tried to overcome its lack of technology and develop its magnet industry into "a global giant."
Industry expert John Croat told the magazine: "They are under-pricing everyone. At this point they are selling magnets almost at cost. It is driving everyone else out of the business." Chinese companies also were infringing patents, and the Chinese government forced other magnet companies "to set up shop in China," Elements reported.
Profits from the Anderson plant financed Magnequench's acquisitions and new facilities in China. The Indiana factory workers trained engineers and workers to produce magnets in the new factories and covered their mistakes as they ramped up production. Believing that government shouldn't tinker with the market, U.S. officials surrendered a growth industry and good jobs, while making the United States dependent on China for critical military and commercial technology.
The immediate victims of this inaction are the Indiana workers. After surviving three previous shutdowns, including two factories that moved to Mexico, former Magnequnech worker Brenda Nardozzi can't pay for her 20-year-old son to go to college now that she's out of work. "There's nothing out there that pays what I was making," she said. She found part-time employment at a social service agency—calling laid-off Magnequench workers to report on searches for new jobs.
Be one of the first
Help kick off the new era of In These Times! Without a media that brings people together and creates a written record of the struggles of workers, their voices will be fragmented and forgotten.
The mission of In These Times is to be that written record, and to guide and grow those movements.
We have a lot of work ahead of us, and that work starts today. Early support is the most valuable support, and that's why we're asking you to pitch in now. If you are excited for this new era of In These Times, please make a donation today.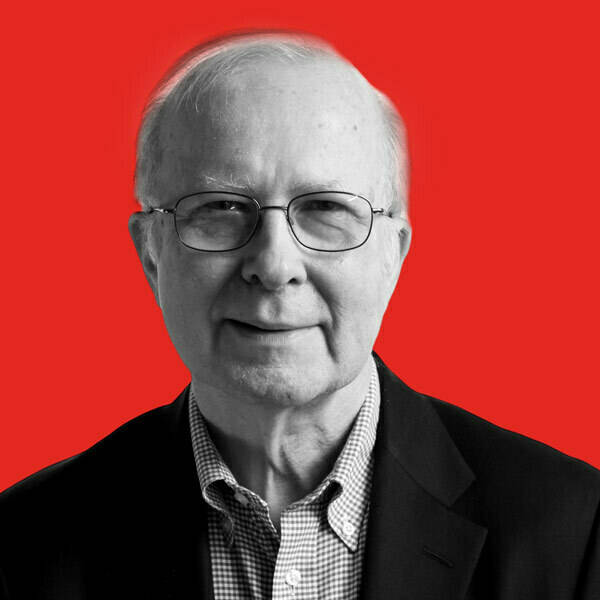 David Moberg, a former senior editor of In These Times, was on staff with the magazine from when it began publishing in 1976 until his passing in July 2022. Before joining In These Times, he completed his work for a Ph.D. in anthropology at the University of Chicago and worked for Newsweek. He received fellowships from the John D. and Catherine T. MacArthur Foundation and the Nation Institute for research on the new global economy.