Pick your metaphor for the cur­rent state of Amer­i­can work­ers: Are they squeezed? Caught? Crunched? Three new books – by two top-notch nation­al jour­nal­ists and a lead­ing pro­gres­sive econ­o­mist – exploit these images to con­vey how aver­age Amer­i­cans are los­ing out in today's econ­o­my. And despite var­ied but over­lap­ping pre­scrip­tions for new poli­cies, none of the three offers an easy way out.
In The Big Squeeze: Tough Times for the Amer­i­can Work­er (Knopf, 2008), New York Times labor reporter Steven Green­house pulls togeth­er some key sta­tis­tics and com­pelling per­son­al sto­ries to depict the ​"broad decline in the sta­tus and treat­ment of Amer­i­can work­ers," blue- and white-col­lar alike, over the past three decades.
Grow­ing inequal­i­ty costs work­ers dear­ly. For exam­ple, if the dis­tri­b­u­tion of income today were the same as it was in 1979 (and if the econ­o­my had grown at the same rate as it has since then), the aver­age fam­i­ly among the bot­tom four-fifths of Amer­i­cans would now be earn­ing $8,000 more each year than it actu­al­ly does. At the same time, life has become more inse­cure for most of these work­ing fam­i­lies, with health insur­ance, pen­sions and edu­ca­tion – as well as the broad­er social safe­ty net – becom­ing less gen­er­ous and more precarious.
Greenhouse's report­ing goes beyond these increas­ing­ly famil­iar inequities to the pres­sures that work­ers expe­ri­ence on the job. Wal-Mart man­agers lock jan­i­tors into its build­ings overnight. Major com­pa­nies like Taco Bell force employ­ees to work off the clock or manip­u­late their time records to cheat them out of pay. Man­u­fac­tur­ers like Lan­dis Plas­tics min­i­mize safe­ty pre­cau­tions at the cost of work­ers' lives and limbs.
Decades ago, Green­house argues, man­agers thought the ​"hap­py work­er" was good for busi­ness, but now, he says, they employ a ​"bul­ly­ing mod­el" to ​"man­age by fear." Work­ers at the bot­tom fare worst, but even mid­dle man­agers suf­fer from bul­lies above who are push­ing them to cut costs and crush workers.
Although Green­house may over­state the ben­e­fits for work­ers from the infor­mal social con­tract between busi­ness, labor and gov­ern­ment after World War II, the con­trast of today's con­di­tions with that peri­od is harsh­ly instruc­tive. In a quick­ly sketched account, he blames – with vary­ing degrees of empha­sis – the dete­ri­o­ra­tion of stan­dards on glob­al­iza­tion, immi­gra­tion, union-bust­ing (as well as unions' own short­com­ings), declin­ing enforce­ment of labor laws and the grow­ing pow­er of investors.
But Green­house does best when telling the sto­ries of work­ers like Kathy Saumi­er, who coura­geous­ly – though unsuc­cess­ful­ly – fought to form a union that could stop safe­ty haz­ards, sex dis­crim­i­na­tion and exploita­tion at the upstate New York Lan­dis fac­to­ry. Or man­agers like Drew Poot­ers, who was moral­ly offend­ed by demands from supe­ri­ors at two cor­po­ra­tions where he worked – Toys ​"R" Us and Fam­i­ly Dol­lar – to cheat employ­ees out of pay for work they had completed.
Although Green­house cred­its some com­pa­nies (like Cost­co) with try­ing to treat their employ­ees bet­ter than most do, he makes clear that the big squeeze crush­es not only jobs, wages, ben­e­fits and eco­nom­ic secu­ri­ty, but also the dai­ly work and fam­i­ly lives of mil­lions of work­ers – and, pos­si­bly, the last shreds of human decency.
In Caught in the Mid­dle: America's Heart­land in the Age of Glob­al­iza­tion (Blooms­bury, 2008), for­mer Chica­go Tri­bune reporter Richard Long­worth cov­ers much of the same ground as Green­house. But in recount­ing the mov­ing per­son­al sto­ries and obser­va­tions from his trav­els, Long­worth focus­es more point­ed­ly than does Green­house on the impact of glob­al­iza­tion on com­mu­ni­ties in the Midwest.
Long­worth vivid­ly describes how glob­al­iza­tion has hurt both small towns, like his home­town of Boone, Iowa, and big cities, like Detroit. But he also finds win­ners – or at least sur­vivors – in com­mu­ni­ties like Beard­stown, Ill. (where an influx of new immi­grants fills the big, long-estab­lished meat­pack­ing plant), and Chica­go (where its ​"glob­al city" sta­tus seems more pre­car­i­ous to me than Long­worth sug­gests, and where many work­ers remain major losers).
Much as he laments the dam­age done, Long­worth sees glob­al­iza­tion as inevitable and argues that the Mid­west must shed its long, suc­cess­ful reliance on man­u­fac­tur­ing and find a new role in the mod­ern mar­ket­place. But he seems torn over whether even the most lean-and-mean fac­to­ries can com­pete with those in, say, China.
Iron­i­cal­ly, the small-town cor­po­rate meat­pack­ing fac­to­ries that he cites as a suc­cess – such as the Beard­stown Cargill plant – now rely on immi­grants because the meat­pack­ers so effec­tive­ly destroyed the good union wages that once pre­vailed (and glob­al­iza­tion played lit­tle role in depress­ing those standards).
As alter­na­tives, he pro­motes bio­science to build on the region's agri­cul­tur­al base, bio­fu­els from cel­lu­losic bio­mass (but not corn-based ethanol) and high-speed rail to link Mid­west­ern cities. All are poten­tial­ly promis­ing but not like­ly to replace the jobs and wages lost in manufacturing.
Ulti­mate­ly, Long­worth writes, the region must shed old, parochial think­ing and empha­size edu­ca­tion, embrace immi­gra­tion and work togeth­er more as a region. The advice makes sense but it suf­fers from the assump­tion that we can't also change glob­al­iza­tion as it cur­rent­ly exists.
In Crunch: Why Do I Feel So Squeezed? (And Oth­er Unsolved Eco­nom­ic Mys­ter­ies) (Berrett-Koehler, 2008), econ­o­mist Jared Bern­stein tries to elu­ci­date the ​"mys­ter­ies" of his book's sub­ti­tle. Orga­nized around a col­lec­tion of ques­tions aver­age peo­ple often ask about the econ­o­my – such as, ​"What's right and wrong about glob­al­iza­tion?" – the book wit­ti­ly and suc­cinct­ly explains basic con­cepts (like gross domes­tic prod­uct) and dis­cuss­es major issues (such as health­care reform and poverty).
More than Green­house and Long­worth, Bern­stein – who works with the non­prof­it Eco­nom­ic Pol­i­cy Insti­tute – offers expla­na­tions of the big squeeze. The heart of the prob­lem, he argues, is grow­ing inequality.
The elite opin­ion mak­ers' expla­na­tion, which con­ve­nient­ly shifts the blame to each indi­vid­ual, is always that more edu­ca­tion will mean less inequal­i­ty. But the sec­tors adding the most new jobs in the near future won't require skills much beyond those pro­vid­ed by a high school edu­ca­tion, and many jobs need­ing high­er skills will face glob­al com­pe­ti­tion that will dis­place work and dri­ve down wages.
While the bot­tom 90 per­cent of Amer­i­cans have fared poor­ly with flat or declin­ing incomes, many of the edu­cat­ed haven't done well, either. Bern­stein notes that between 2001 and 2005, the incomes of the ​"only pret­ty rich" (from the 90th to 99th per­centiles in income) grew 3 per­cent in real terms. The income of the top 1 per­cent, mean­while, grew 23 percent.
The prob­lem isn't edu­ca­tion. It's pow­er. ​"Those who hold a priv­i­leged posi­tion in the eco­nom­ic pow­er hier­ar­chy," he writes, ​"are able to steer the bulk of growth their way."
Glob­al­iza­tion has played a part in that pow­er shift, but Bern­stein argues glob­al­iza­tion can't (and, he implies, shouldn't) be stopped. It can, how­ev­er, be shaped.
To reduce inequal­i­ty, Bern­stein advo­cates fed­er­al full-employ­ment pol­i­cy, infra­struc­ture spend­ing, ener­gy inde­pen­dence, nation­al health insur­ance, broad­er social insur­ance, bet­ter con­trol of immi­gra­tion (and bet­ter inte­gra­tion of immi­grants already here), pub­lic ser­vice jobs for the hard-to-employ, min­i­mum wage increas­es, eas­i­er access to high­er edu­ca­tion and more wide­spread unionization.
When it comes to strat­e­gy, how­ev­er, Bern­stein reverts to a hope that mod­est cen­trist ini­tia­tives will spin out into broad­er chal­lenges to the hold­ers of eco­nom­ic pow­er. But what's need­ed is a move­ment that direct­ly chal­lenges the pow­er­ful and offers more ambi­tious hopes, nur­tured by grass­roots orga­niz­ers and lead­ers who are will­ing to make inequal­i­ty – and the big squeeze on Amer­i­can work­ers – cen­tral to the polit­i­cal debate.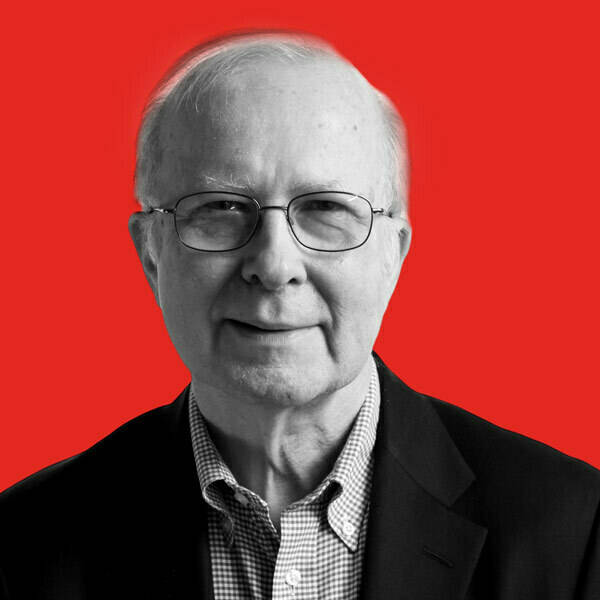 David Moberg, a senior edi­tor of In These Times, has been on the staff of the mag­a­zine since it began pub­lish­ing in 1976. Before join­ing In These Times, he com­plet­ed his work for a Ph.D. in anthro­pol­o­gy at the Uni­ver­si­ty of Chica­go and worked for Newsweek. He has received fel­low­ships from the John D. and Cather­ine T. MacArthur Foun­da­tion and the Nation Insti­tute for research on the new glob­al economy.