Malcolm's X-Factor
Why did Manning Marable's attempt to demystify Malcolm X provoke such conflict?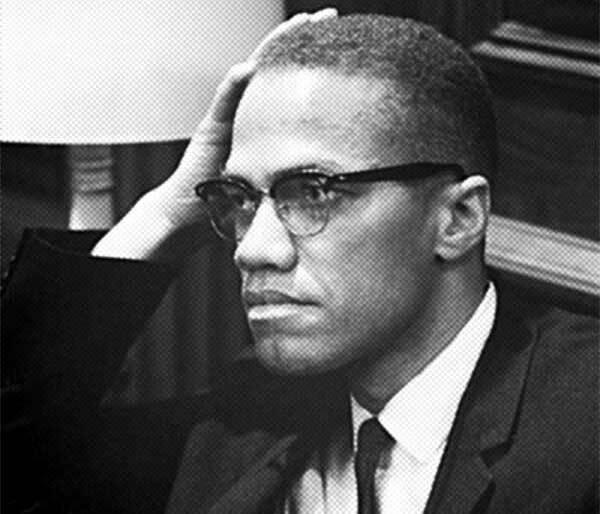 Man­ning Marable's book, Mal­colm X: A Life of Rein­ven­tion, was pub­lished three days after the author's death. Marable, a his­to­ry pro­fes­sor at Colum­bia Uni­ver­si­ty, was afflict­ed with sar­coido­sis and had been bat­tling the res­pi­ra­to­ry dis­ease for years. His death just days before the book's pub­li­ca­tion was iron­ic giv­en that he had worked for much of his career on the study of Mal­colm X – a cru­cial fig­ure in devel­op­ing his own sense of engaged scholarship.
Although the book is damn near 600 pages long, its most con­tro­ver­sial sec­tion is two para­graphs detail­ing unsub­stan­ti­at­ed rumors about Mal­colm's alleged rela­tions with a gay white man named William Paul Lennon dur­ing his two-year ​"Detroit Red" incar­na­tion. Marable writes that these rumors are ​"based on cir­cum­stan­tial but strong evi­dence" and are only includ­ed as part of his gen­er­al mis­sion to flush Mal­colm out, warts and all.
The inor­di­nate focus on this tiny por­tion of the book is reveal­ing. After all, it rep­re­sents a very short peri­od in Mal­colm's life and, even if true, it alleged­ly hap­pened dur­ing his hus­tler phase; the very def­i­n­i­tion of a hus­tler is some­one who val­ues prof­it more than pro­pri­ety. As Marable also makes clear, Mal­colm showed no indi­ca­tions that he was gay. Yet some of Marable's more fer­vent crit­ics have con­demned the entire book for includ­ing this bit of gos­sip. Karl Evanzz, the author of The Judas Fac­tor: The Plot to Kill Mal­com X, said Marable's work has a ​"hos­tile tone and a lack of vet­ting on key alle­ga­tions, the cen­tral one being Mal­colm X's alleged homo­sex­u­al affair." He dis­missed the book as ​"a cav­al­cade of innu­en­do and log­i­cal fal­la­cy and prevarications."
The ques­tion of Mal­colm's sex­u­al­i­ty has cap­tured atten­tion because, for com­plex his­tor­i­cal rea­sons, atti­tudes reprov­ing homo­sex­u­al­i­ty are cru­cial to the con­struc­tion of mas­culin­i­ty in the black com­mu­ni­ty. The loss of patri­ar­chal agency and priv­i­lege suf­fered for gen­er­a­tions by enslaved Africans and their prog­e­ny pro­voked an exag­ger­at­ed empha­sis on rigid gen­der sig­ni­fiers, and much of Mal­colm X's icon­ic res­o­nance derives from his embod­i­ment of that mas­cu­line ideal.
With such a dearth of pos­i­tive role mod­els, many ask, why tar­nish one of black Amer­i­ca's most pow­er­ful icons in a tabloid, tell-all book? But the book is not that. Marable sim­ply seeks to demys­ti­fy Mal­colm; that seems irrev­er­ent to those who demand hagiography.
Two cri­tiques, deliv­ered by two of the black move­men­t's elder states­men – Maulana Karen­ga and Amiri Bara­ka – are more sub­stan­tial and typ­i­fy the ide­o­log­i­cal objec­tions to Marable's text. Karen­ga and Bara­ka have both staked their ide­o­log­i­cal claims on Mal­colm's icon­ic stature. As leader of the ​'60s-born cul­tur­al nation­al­ist group US and founder of Kwan­zaa, the L.A.-based Karen­ga extend­ed Mal­colm's log­ic about the need for cul­tur­al auton­o­my. And Bara­ka cred­its Mal­colm with abet­ting his trans­for­ma­tion from a Green­wich Vil­lage beat­nik into a Harlem black nation­al­ist and lat­er into a Newark revolutionary.
Both men crit­i­cize Marable's philo­soph­i­cal approach to the text. Karen­ga faults his ​"decon­struc­tion­ist" agen­da, slam­ming it as a fad­dish aca­d­e­m­ic pre­ten­sion, while Bara­ka is seem­ing­ly put off by Marable's social demo­c­ra­t­ic con­scious­ness. ​"It is not just Marable's inclu­sion of tid­bits of pre­sumed sex­u­al scan­dal that should inter­est read­ers that I ques­tion," Bara­ka writes, ​"but more fun­da­men­tal­ly, what was the con­scious­ness that cre­at­ed this work?"
These cri­tiques come from men invest­ed in pro­tect­ing (and even exag­ger­at­ing) Mal­colm's influ­ence on the black move­ment. Karen­ga, in par­tic­u­lar, has premised many of his doc­trines of cul­tur­al nation­al­ism on his idio­syn­crat­ic inter­pre­ta­tion of Mal­colm's mean­ings. He con­demns Marable's approach as one in thrall to left­ist aca­d­e­m­ic (most­ly lit­er­ary) the­o­ry focused on post­mod­ern analy­sis. Karen­ga prefers to focus on how his­to­ry's ennobling aspects can enrich the lives of those who study the past. He approach­es the nar­ra­tive of Mal­colm X's life as an oppor­tu­ni­ty to illu­mi­nate qual­i­ties use­ful to his ide­o­log­i­cal goal of empow­er­ment through a black nation­al­ist prism.
Karen­ga crit­i­cizes Marable for attempt­ing to human­ize Mal­colm away from his his­tor­i­cal grandeur. This process he labels ​"decon­struc­tion­ist," a label that Marable does not use. Karen­ga includes Marable in this cat­e­go­ry because A Life of Rein­ven­tion seeks to sit­u­ate Mal­colm firm­ly in his­tor­i­cal con­text – his­tori­ciz­ing him, as it were. And his­tori­ciz­ing is one of the most impor­tant tasks of post­mod­ern scholarship.
Iron­i­cal­ly, some of the most per­sua­sive aspects of Karen­ga's argu­ment depend on a post­mod­ern insight; that is, the map­mak­er is also a part of his map. Karen­ga con­tends that Marable's philo­soph­i­cal frame intru­sive­ly dis­torts the book's nar­ra­tive. Marable did intend for his book to ​"human­ize" Mal­colm, and by def­i­n­i­tion that process must dimin­ish his icon­ic resonance.
Baraka's cri­tique is a bit less caus­tic than Karen­ga's, per­haps because his social­ist creed shares some ide­o­log­i­cal affini­ties with Marable, a social demo­c­rat. Nev­er­the­less, minor dif­fer­ences in that com­mon creed frame the faults he finds in Marable's text. He argues, for exam­ple, that Marable mis­di­ag­noses Nation of Islam's eugenic the­ol­o­gy as con­ser­v­a­tive when in fact it is (racial­ly) rad­i­cal. Bara­ka attrib­ut­es this con­fu­sion to Marable's reformist mind­set and adop­tion of Euro­cen­tric definitions.
Iron­i­cal­ly, this angle of crit­i­cism echoes a line lev­eled at Bara­ka him­self in the mid-1970s, when he pub­licly repu­di­at­ed cul­tur­al nation­al­ism and adopt­ed Marx­ist-Lenin­ism. ​"Turn­ing left on black­ness," they said at the time.
Baraka's cri­tique of Marable seems to have incor­po­rat­ed the same meld­ing of nation­al­ism and Marx­ism he made in response to that taunt. For instance, Bara­ka jus­ti­fies Eli­jah Muham­mad's eccen­tric con­ceit of demand­ing five states for black Amer­i­cans via the Com­mu­nist Par­ty USA's sim­i­lar but Lenin­ist-ori­ent­ed ​"black belt the­sis." ​"It was not sim­ply some Negro fan­ta­sy," he wrote. Like Karen­ga, Bara­ka bases some of his most telling objec­tions on post­mod­ern insights: ​"It is impor­tant that we rec­og­nize the spe­cif­ic polit­i­cal base upon which Man­ning's ​'obser­va­tions' may be judged. He is not sim­ply ​'observ­ing.' He is mak­ing judgments."
Baraka's cri­tique hear­kens back to the sec­tar­i­an days of the 1970s when left­ists of var­i­ous stripes were involved in inter­nal purges and nation­al­ists argued over arcane issues. Many of those dis­putes con­cerned how to dis­cern the inten­tions of Mal­colm X, the mar­tyred hero whose lega­cy was pil­laged by ide­o­log­i­cal scav­engers of all kinds.
With his prodi­gious­ly researched text, Mal­colm X: A Life Of Rein­ven­tion, Marable attempts to pro­vide some con­text for Mal­colm's era and the tur­bu­lent times that fol­lowed. Appar­ent­ly, he also has pro­vid­ed the pre­text to resume the con­flict about what, exact­ly, Mal­colm X meant.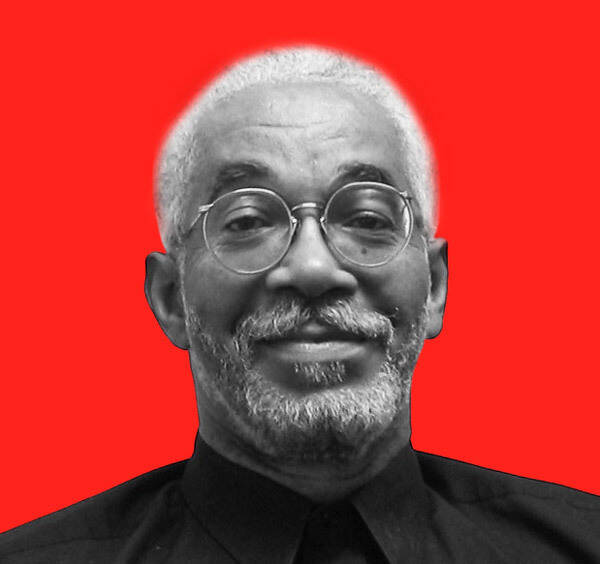 Sal­im Muwakkil
is a senior edi­tor of
In These Times
, where he has worked since
1983
. He is the host of The
Sal­im Muwakkil
show on WVON, Chicago's his­toric black radio sta­tion, and he wrote the text for the book
HAROLD: Pho­tographs from the Harold Wash­ing­ton Years
.