On Thursday, Sholom Rubashkin, former manager of the Agriprocessors kosher meatpacking plant in Postville, Iowa, was found guilty of 86 felony fraud charges.
Agriprocessors was the site of the notorious immigration raid in May 2008 that brought to light widespread charges of labor abuses including child labor and highly dangerous working conditions. Starting December 2, Rubashkin faces another trial on 72 immigration-related charges.
Advocates of immigrants and workers' rights are likely to see the conviction and the possibility Rubashkin will spend the rest of his life in prison as vindication and a strong message to other employers.
But this is cold comfort for many residents of Postville and former and current employees of the meatpacking plant.
Of the 389 immigrants who were detained after the military-style raid, most have been deported after serving jail terms for identity theft charges.
But a number of workers still remain in the area, with electronic monitoring bracelets, awaiting trials that may not occur until next summer because of backlogs in immigration courts. Other former workers have also been held in limbo waiting to testify as witnesses.
These workers include women whose husbands were imprisoned and then deported, leaving them to support children even while confined by the monitoring anklets. Some of them have been granted work permits, but even so have struggled to find work due to the desperate economy and the stigma of the immigration raid.
"People think everyone there was illegal," said Paul Ouderkirk, a former pastor at St. Bridget's church in Postville who came out of retirement to deal with the debacle. ​"We're telling them to leave this area and go someplace where they aren't known, they have legal documents to show. They've been hurt so much, they don't trust anyone at this point."
In July, Agriprocessors was bought in bankruptcy court by the Canadian company SHF Industries, whose owners have called the Rubashkins ​"wonderful people" targeted by a ​"witch hunt." Advocates had sought a community benefits agreement or other measure of accountability at the reopened plant.
But Ouderkirk said they are frustrated the community benefits agreement has stalled, and they still hear many reports of poor conditions at the plant, including mandatory long hours leading to repetitive stress injuries. They are also upset former Agriprocessors officials are still on staff at the plant.
Since the raid, the church has been struggling to raise money – tens of thousands of dollars a week — to pay rent and buy food for some of the workers and their families. Church staff are also scrambling to raise funds to bring witnesses and supporters to Sioux Falls, S.D., where Rubashkin's trials are being held.
Rubashkin supporters flew in from around the world to attend the first trial; Ouderkirk said church staff and others want to show solidarity with the workers even if it means scrounging up gas money and sleeping on couches for the duration of the second trial.
Many small businesses have closed since the deportation of a large chunk of the town's population, especially those who patronized Guatemalan and Mexican stores and restaurants. Several new small factories have opened recently, but Ouderkirk thinks city officials are fixated on reviving Agriprocessors, with little attention to working conditions, at the expense of nurturing other businesses.
As production has ramped up at the re-opened meatpacking plant, tensions have stirred as new workers have come in, including Somali refugees, African Americans from other places and even people from the U.S. territorial island of Palau. Dismayed by the working conditions and cold weather, the Palauns have since left. Ouderkirk said the region is characterized by a mix of support and sympathy for immigrants and virulent anti-immigrant sentiment.
"I say the raid dropped the sword of Damacles on this town," Ouderkirk said. ​"It's cut the town, and the town is still bleeding."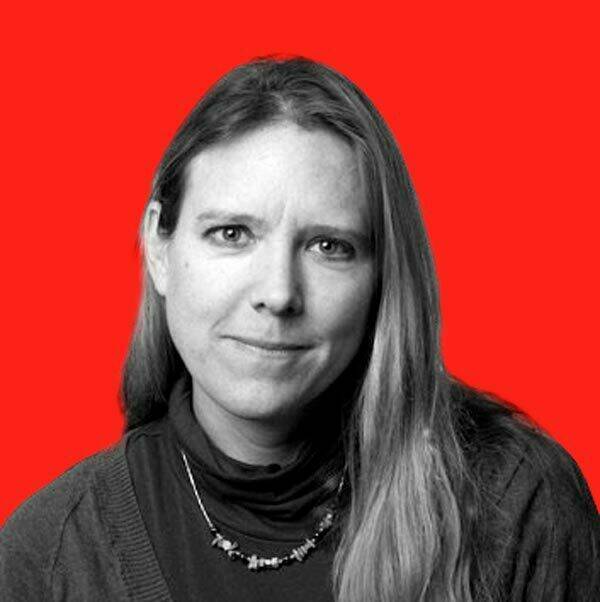 Kari Lydersen is a Chicago-based journalist, author and assistant professor at Northwestern University, where she leads the investigative specialization at the Medill School of Journalism, Media, Integrated Marketing Communications. Her books include Mayor 1%: Rahm Emanuel and the Rise of Chicago's 99%.