Obama's SEC Cop-Out
The new chair of the Securities and Exchange Commission is fresh off Wall Street.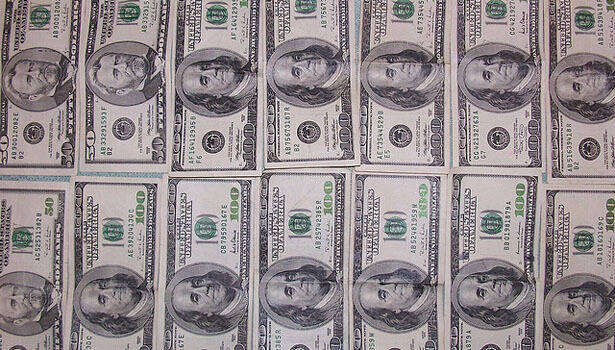 Mary Jo White, con­firmed April 8 as Pres­i­dent Barack Obama's choice for chair of the Secu­ri­ties and Exchange Com­mis­sion (SEC), has a wealth of expe­ri­ence — and a pile of wealth. From 2002 to 2013, White was the head of lit­i­ga­tion at Debevoise & Plimp­ton, where her clients includ­ed the likes of UBS, JPMor­gan Chase and Mor­gan Stan­ley. Ser­vic­ing the legal needs of bankers has been good to White and her hus­band John, also a part­ner of an indus­try-friend­ly firm. Bloomberg reports the Whites' finan­cial dis­clo­sure forms show they own ​"assets val­ued between $9.9 mil­lion and $41 million."
When nominating White, Obama promised that she will be a 'cop on the beat.' But who on her beat will she 'serve and protect'?
In March, White's nom­i­na­tion sailed through the Sen­ate Bank­ing Com­mit­tee 21 to one. Lone dis­senter Sen. Sher­rod Brown (D‑Ohio) voiced con­cern about ​"Washington's long-held bias toward Wall Street and its inabil­i­ty to find watch­dogs out­side of the very indus­try that they are meant to police."
When nom­i­nat­ing White, Oba­ma promised that she will be a ​"cop on the beat." Yeah, but who on her beat will she ​"serve and protect"?
Ka-ching! Now we know.
On May 1, in her first SEC vote, White shep­herd­ed through a pro­pos­al that would allow for­eign branch­es of Amer­i­can banks to ignore DoddFrank finan­cial reform reg­u­la­tions that con­trol the $700 tril­lion deriv­a­tives mar­ket. Instead, U.S. banks would be free to trade deriv­a­tives under the rules of host coun­tries where reg­u­la­tions are weak or nonexistent.
Been there. Done that. The Finan­cial Cri­sis Inquiry Com­mis­sion, which inves­ti­gat­ed the 2008 finan­cial cri­sis, con­clud­ed: ​"The enact­ment of leg­is­la­tion in 2000 to ban the reg­u­la­tion by both the fed­er­al and state gov­ern­ments of over-the-counter deriv­a­tives was a key turn­ing point in the march toward the finan­cial crisis."
In a May 5 edi­to­r­i­al, the New York Times lament­ed the fact that White's first act as SEC chair ​"could leave investors and tax­pay­ers exposed to the rav­ages of reck­less bank trad­ing." Indeed, out-of-con­trol bankers pose a clear and present dan­ger. As Attor­ney Gen­er­al Eric H. Hold­er Jr. explained on March 6, the Jus­tice Depart­ment may choose not to pur­sue cas­es against big banks because fil­ing crim­i­nal charges could ​"have a neg­a­tive impact on the nation­al economy."
To that end, Sen. Bernie Sanders (I‑Vt.) and Rep. Brad Sher­man (D‑Calif.) have intro­duced leg­is­la­tion that would give the Trea­sury Depart­ment 90 days to iden­ti­fy com­mer­cial banks, invest­ment banks, hedge funds and insur­ance com­pa­nies whose ​"fail­ure would have a cat­a­stroph­ic effect on the sta­bil­i­ty of either the finan­cial sys­tem or the Unit­ed States econ­o­my." Trea­sury would then be required to break up those institutions.
​"We have a sit­u­a­tion now where Wall Street banks are not only too big to fail, they are too big to jail," Sanders said in announc­ing the leg­is­la­tion. ​"No sin­gle finan­cial insti­tu­tion should have hold­ings so exten­sive that its fail­ure could send the world econ­o­my into cri­sis. … If an insti­tu­tion is too big to fail, it is too big to exist."
White's SEC lacks the reg­u­la­to­ry back­bone to pro­tect the pub­lic from finan­cial schemers. It behooves cit­i­zens to get behind the Sander­sSh­er­man bill and break the bank­ing indus­try into units small enough so that if one were to fail, it would be but a fart in the wind.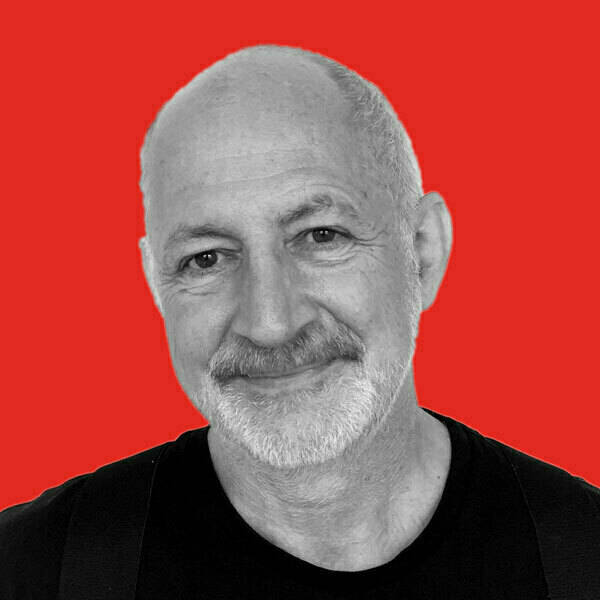 Joel Blei­fuss, a for­mer direc­tor of the Peace Stud­ies Pro­gram at the Uni­ver­si­ty of Mis­souri-Colum­bia, is the edi­tor & pub­lish­er of In These Times, where he has worked since Octo­ber 1986.