SEIU President: Expelling Police Unions From the Labor Movement "Has to Be Considered"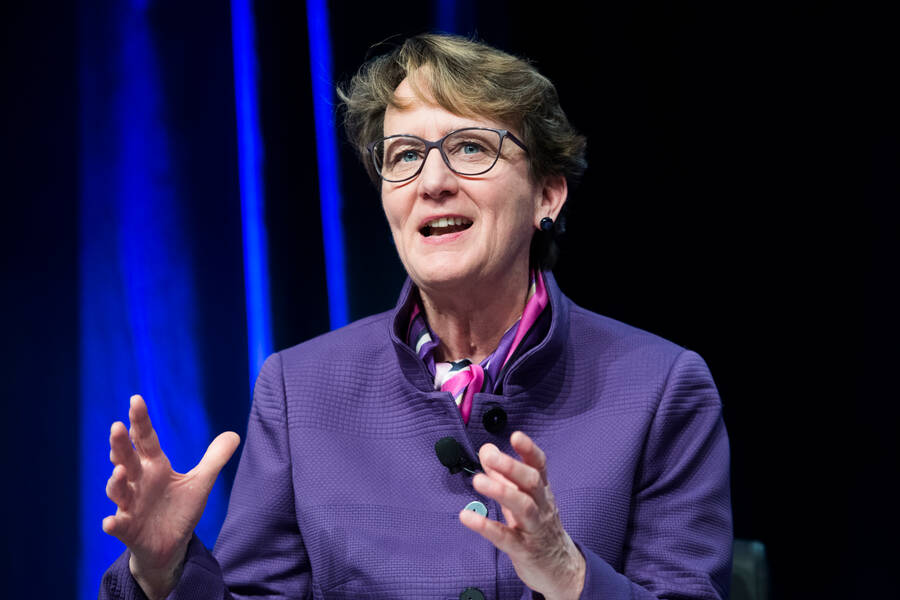 The 2 mil­lion-mem­ber SEIU — arguably America's most polit­i­cal­ly pow­er­ful pro­gres­sive union — passed a res­o­lu­tion last week vow­ing to align the union with the goals of the Move­ment for Black Lives. It includ­ed a call to divest from the police, notable in part because SEIU itself has both police and cor­rec­tion­al offi­cers as members.
What exact­ly will the SEIU's state­ment mean in prac­tice? And where does the union stand on the ques­tion of whether police even belong in the labor move­ment? We spoke to SEIU Pres­i­dent Mary Kay Hen­ry to find out.
In These Times: The SEIU's res­o­lu­tion in sup­port of the Move­ment For Black Lives says in part that ​"We must divest from and demil­i­ta­rize the police." What do you see as your role in accom­plish­ing that?
Mary Kay Hen­ry: It's dif­fer­ent in dif­fer­ent cities. Our inter­na­tion­al exec­u­tive board lead­er­ship has put this into prac­tice actu­al­ly before we passed the res­o­lu­tion. It was the work that was hap­pen­ing in cities all across the coun­try that brought the res­o­lu­tion to life. We had lead­ers at a table in Los Ange­les think­ing about how to shrink the police bud­get and rein­vest in ser­vices — in men­tal health, sub­stance abuse, and job train­ing, tar­get­ed specif­i­cal­ly at the black com­mu­ni­ty in L.A. In Seat­tle, our three locals that rep­re­sent mem­bers who are being over­po­liced, and also are part of the mobi­liza­tion and dis­rup­tion in Seat­tle, are in a mul­ti­ple stake­hold­er con­ver­sa­tion about how to trans­form polic­ing and crim­i­nal jus­tice. In Min­neapo­lis, our locals pushed through, behind the Move­ment for Black Lives, the Min­neapo­lis School Board's vote to elim­i­nate police from the schools, which our mem­bers had been push­ing for for four years. Our locals are involved in hold­ing the police union account­able there, as they were in Seat­tle. In New York, our locals have been very aggres­sive for years in end­ing stop and frisk. We direct­ly engage on behalf of our mem­bers in these com­mu­ni­ties. Those are just a few examples.
Like­wise, on the pub­lic safe­ty side of law enforce­ment, we've done one-on-one con­ver­sa­tions about the impli­ca­tions of this res­o­lu­tion for all of our pub­lic safe­ty work­ers. There's pub­lic safe­ty work­ers in a lot of our city and state units that do pro­ba­tion, juve­nile deten­tion, that area of crim­i­nal jus­tice. And then we have a few police units as well, that we're in direct con­ver­sa­tion with about, ​"How do we come togeth­er, acknowl­edge that this is a sys­tem prob­lem, and that the anti-black struc­tur­al racism has to be root­ed out?" Not just in crim­i­nal jus­tice, but in edu­ca­tion and health care. The whole thing. But we see this as an incred­i­bly pow­er­ful orga­niz­ing moment on the ques­tion of race as it relates to crim­i­nal jus­tice, and that's why our union thought it was so impor­tant to take this action, and to unequiv­o­cal­ly back the Move­ment for Black Lives, and have an inter­nal strug­gle over what that word ​"divest­ment" means. As you know, that word has caused the most tension.
In These Times: To drill down on the one-on-one con­ver­sa­tions you've been hav­ing with your police and pub­lic safe­ty locals: Is there going to be some set of enforce­able stan­dards for those locals to com­ply with that will come out of this?
Mary Kay Hen­ry: The one-on-ones are to lis­ten: What are the issues, what are you hear­ing from your mem­bers, can we get to a group meet­ing? And then I'm estab­lish­ing a nation­al lead­er­ship group that will meet next week to begin to set those stan­dards. Because we think the stan­dards are embed­ded in our res­o­lu­tion, and we just need to lift the stan­dards out of the res­o­lu­tion, and then engage direct­ly with law enforce­ment about, do we have agree­ment that there's a sys­tem prob­lem here? Do we all have agree­ment that we're gonna fight for racial jus­tice, and to end vio­lence towards Black Amer­i­cans in this coun­try? And then, what are we gonna do — how are we going to do that, togeth­er? That process has actu­al­ly been going on for three years inside our cor­rec­tions coun­cil. Because of our racial jus­tice task force from the 2016 con­ven­tion, they estab­lished a stake­hold­er table where they brought for­mer­ly incar­cer­at­ed peo­ple, fam­i­ly mem­bers of the incar­cer­at­ed, cur­rent cor­rec­tions offi­cers, retired cor­rec­tions offi­cers, and then employ­ers from states into a stake­hold­er process where they're try­ing to reimag­ine cor­rec­tions in the Unit­ed States.
I'd like to repli­cate that same process with police. But I think you know the pace of change is so rapid. We are try­ing to act with the urgency — we would nor­mal­ly take three months to delib­er­ate on a res­o­lu­tion like this. We took a week. Just to give you a sense of the pace of change.
In These Times: Is it pos­si­ble that the out­come of this process would be you sep­a­rat­ing SEIU from those police and pub­lic safe­ty members?
Mary Kay Hen­ry: We're try­ing to co-cre­ate with our lead­ers a range of options. I would pre­fer to have that con­ver­sa­tion direct­ly inter­nal­ly before I'm talk­ing to the nation­al press about the actions. We can update you about that prob­a­bly with­in two weeks.
In These Times: To put you on the spot in a dif­fer­ent way, do you have any thoughts on some of the recent calls from inside the labor move­ment for the AFL-CIO to expel the Inter­na­tion­al Union of Police Associations?
Mary Kay Hen­ry: I think that the labor move­ment needs to be a vehi­cle for trans­for­ma­tion in every aspect of our lives, and that we need to func­tion as an anti-racist orga­ni­za­tion. So giv­en that prin­ci­ple, I think it's crit­i­cal that we have tough con­ver­sa­tions and we engage on the hard issues, and that if we can't get that to occur, I under­stand that expul­sion is an option that has to be con­sid­ered. Because there's a ques­tion that we talked about inside SEIU: This is a ​"which side are you on?" moment. So while the labor move­ment is a vehi­cle that brings togeth­er all kinds of work­ers from all walks of life — which is what I think makes us such a pow­er­ful vehi­cle for change in the nation — we also have to not tol­er­ate racism in our ranks. The way we are choos­ing to do it is by going into hyper­drive with a mem­ber edu­ca­tion pro­gram that we launched the same day that we moved the res­o­lu­tion. I didn't want the res­o­lu­tion to be a piece of paper, I want­ed it to be a set of com­mit­ments that we're hold­ing our­selves to at every lev­el of lead­er­ship in the union.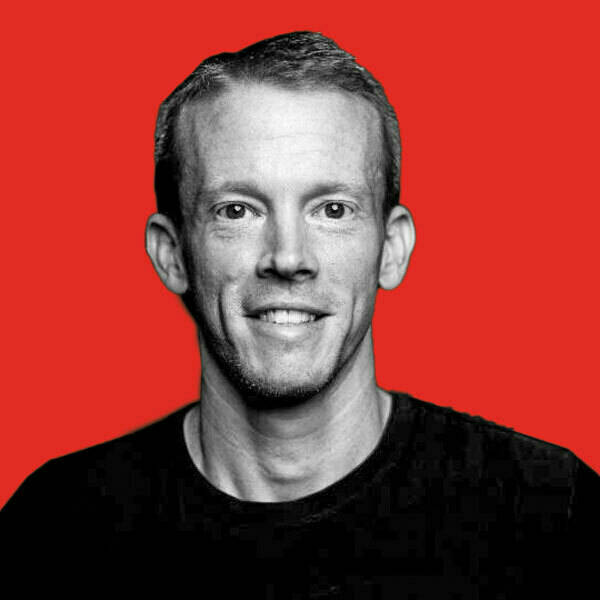 Hamil­ton Nolan is a labor reporter for In These Times. He has spent the past decade writ­ing about labor and pol­i­tics for Gawk­er, Splin­ter, The Guardian, and else­where. You can reach him at Hamilton@​InTheseTimes.​com.