Striking McDonald's Workers Say Their Lives Are More Essential Than Fast Food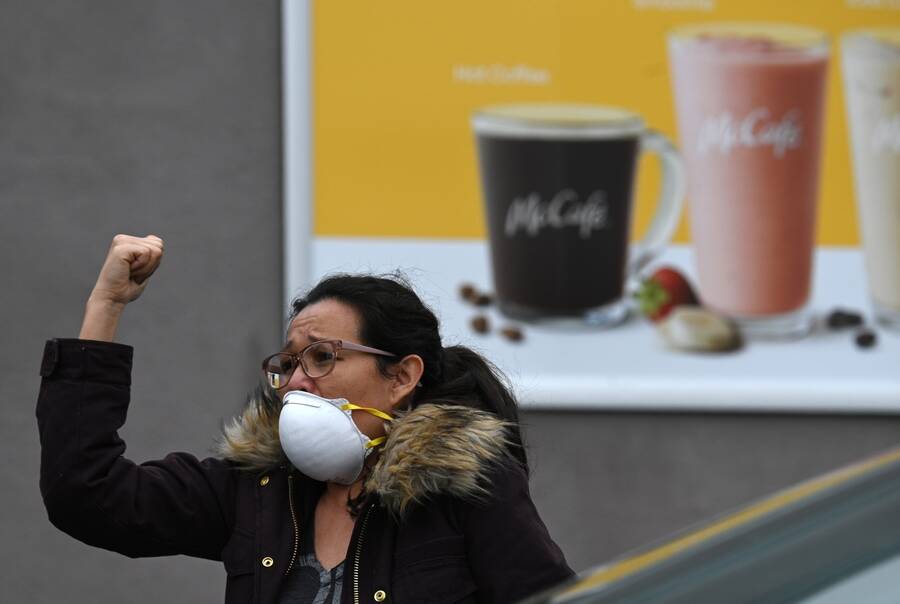 The fast food indus­try has long insu­lat­ed itself from orga­nized labor by build­ing a legal wall between the par­ent com­pa­ny and the indi­vid­ual fran­chised stores. That imag­i­nary sep­a­ra­tion is being test­ed by the real­i­ty of the coro­n­avirus pan­dem­ic, as McDonald's work­ers across the coun­try have held strikes and walked out, unwill­ing to risk their lives for fries with no safe­ty net.
The Fight For $15 has found fer­tile new ground in help­ing to orga­nize fast food strikes in recent days. McDonald's work­ers in Los Ange­les, San Jose, St. Louis, Tam­pa, Raleigh-Durham and else­where have staged job actions this week, in a coor­di­nat­ed push for safer work­ing con­di­tions, paid sick leave and haz­ard pay.
Maria Ruiz, who has spent 16 years at McDonald's, was one of the work­ers who went on strike yes­ter­day out­side of her store in San Jose, Cal­i­for­nia. Ruiz said that employ­ees have been wor­ried for their own health for the entire past month, watch­ing the store's dwin­dling sup­ply of hand san­i­tiz­er, gloves and clean­ing sup­plies. On some days, there was no hand san­i­tiz­er at all. Ruiz says employ­ees were only recent­ly grant­ed per­mis­sion to wear masks at work, despite the fact that there are often more than a dozen peo­ple crowd­ed into the store's lobby.
"We are tired of tak­ing the risk," said Ruiz, who earns $16.35 per hour in a city that has one of the high­est costs of liv­ing in the Unit­ed States. McDonald's work­ers are ask­ing for an extra $3 per hour haz­ard pay, along with ade­quate pro­tec­tive equip­ment, a guar­an­tee of two weeks of paid sick leave for any­one who needs to quar­an­tine, and a guar­an­tee that the com­pa­ny will cov­er their health care costs if they get sick with COVID-19. Ruiz acknowl­edges that she needs to work in order to pay her bills, but said that she could no longer ignore the dan­ger to her health. ​"I'm kind of afraid" to go on strike, she said, ​"but I'm more afraid to lose my life."
The Fight For 15 said that the McDonald's work­ers are expect­ed to stay away from work until their demands for pro­tec­tive equip­ment on the job are met. It seems like­ly that the coun­try will see a steady, rolling pro­ces­sion of fast food walk­outs in com­ing weeks, part of a nation­wide strike wave that has been gath­er­ing momen­tum over the past month. Gro­cery work­ers, ware­house work­ers, fac­to­ry work­ers, con­struc­tion work­ers, and oth­ers who are direct­ly exposed to the dan­ger of infec­tion on the job have all walked out in protest, doubt­ful that their low wages make up for the risks they're taking.
After a decade of orga­niz­ing fast food work­ers, the Fight For 15 is well posi­tioned to facil­i­tate these types of job actions on short notice. One of the movement's key wins — a step that promised to make it sig­nif­i­cant­ly eas­i­er for orga­nized labor to exert influ­ence on a nation­al scale in the fast food indus­try — came in 2015, when the Oba­ma administration's Nation­al Labor Rela­tions Board revised the ​"joint employ­er" stan­dard to make it eas­i­er to hold fast food com­pa­nies like McDonald's respon­si­ble for the labor stan­dards at their fran­chised stores. The Trump administration's NLRB rolled back that rule change, mean­ing McDonald's is once again able to keep a legal wall between the par­ent com­pa­ny and the behav­ior of its franchisees.
In response to ques­tions about employ­ee walk­outs in Cal­i­for­nia, McDonald's referred to a let­ter from McDonald's USA pres­i­dent Joe Erlinger, promis­ing to pro­vide gloves, increased store clean­ing, ​"well­ness checks" for employ­ees, and to send ​"non-med­ical grade masks to the areas of great­est need." The com­pa­ny also sent a state­ment from the own­er-oper­a­tor of the store in Los Ange­les where employ­ees walked out this week­end, say­ing the store under­went ​"thor­ough san­i­ti­za­tion" after a work­er test­ed pos­i­tive for COVID-19, and that work­ers who were in con­tact with that per­son were offered two weeks of paid quar­an­tine leave. (The fact that the state­ment from the store own­er is being sent out by McDonald's cor­po­rate PR team high­lights how close­ly the par­ent com­pa­ny and store own­ers are inter­twined, joint employ­er stan­dard notwithstanding.)
Though more vis­i­ble ​"essen­tial" work­ers, like gro­cery store employ­ees, have suc­cess­ful­ly won haz­ard pay from a num­ber of com­pa­nies, fast food work­ers face a steep­er chal­lenge: They are forced to con­tin­ue work­ing by employ­er man­date and by eco­nom­ic need, but still viewed as a nonessen­tial by much of the pub­lic. With­out intense pub­lic pres­sure or wide­spread work stop­pages, it is easy for major fast food chains to con­tin­ue with busi­ness as usu­al, offload­ing all of the risk onto those below them.
"We are essen­tial work­ers," said Maria Ruiz, ​"but my life is essen­tial too."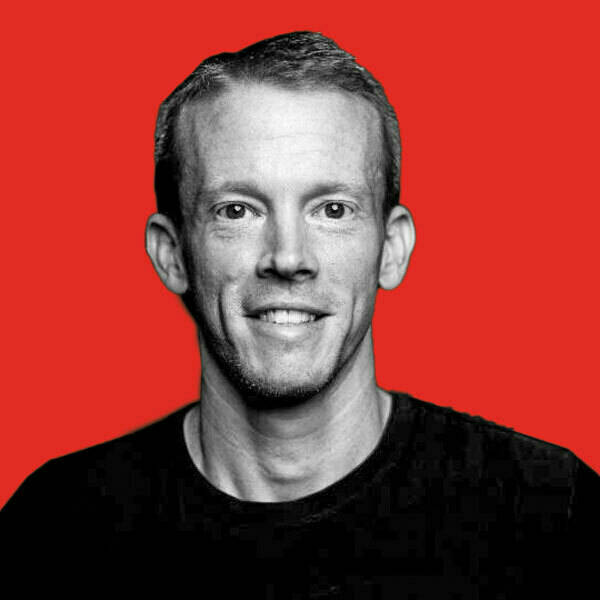 Hamil­ton Nolan is a labor reporter for In These Times. He has spent the past decade writ­ing about labor and pol­i­tics for Gawk­er, Splin­ter, The Guardian, and else­where. You can reach him at Hamilton@​InTheseTimes.​com.