Is Ronald McDonald Racist?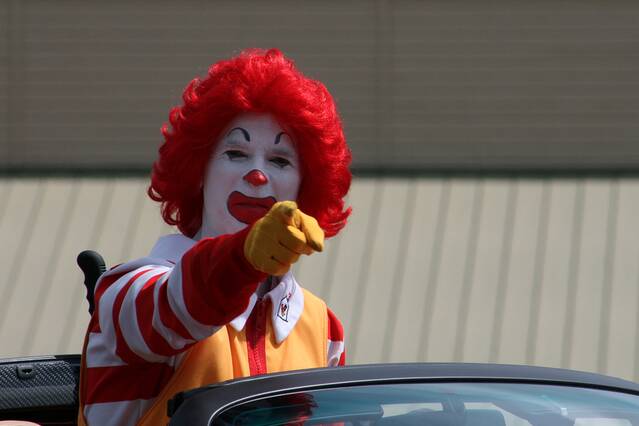 McDonald's Cor­po­ra­tion shares legal respon­si­bil­i­ty with three Vir­ginia fran­chise restau­rants and their own­er for ram­pant racial and sex­u­al harass­ment in those work­places, accord­ing to a fed­er­al law­suit that ten for­mer work­ers filed on Jan­u­ary 22 alleg­ing vio­la­tions of their civ­il rights.
They accuse the fran­chise own­er of fir­ing them, despite their man­agers' acknowl­edge­ment of their good work records, sim­ply in order to reduce the pro­por­tion of non-white employees.
"All of a sud­den, they let me go for no oth­er rea­son than I ​'didn't fit the pro­file' they want­ed at the store," said fired plain­tiff Willie Betts. ​"I worked at McDonald's for almost five years, I was on time every day at 4:00 in the morn­ing to open the store, and I nev­er had a dis­ci­pli­nary write-up. They took away the only source of income I have to sup­port my family."
McDonald's Cor­po­ra­tion, the plain­tiffs said, would not inter­vene to inves­ti­gate or reverse the fran­chise actions after work­ers called and asked for help, a cor­po­rate inspec­tor made a rou­tine vis­it to check on fran­chise com­pli­ance with cor­po­rate pro­ce­dures after the fir­ings or even after a local news­pa­per report­ed the story.
"This is a prob­lem that goes far beyond these stores in Vir­ginia," said Kendall Fells, orga­niz­ing direc­tor of Fast Food For­ward, the New York area branch of the Fight for $15 move­ment. ​"It's a prob­lem with [the] McDonald's busi­ness mod­el itself when work­ers at the com­pa­ny have nowhere to turn. McDonald's has the pow­er to fix this prob­lem, but instead it choos­es to skirt its respon­si­bil­i­ty and hide behind its fran­chise model."
The work­ers at restau­rants in South Boston and Clarksville, Vir­ginia, say that Michael Simon and his firm, Sow­e­va, began a sys­tem­at­ic plan to reduce the num­ber of black work­ers soon after tak­ing over the three stores in late 2013. Simon told work­ers, ​"the ratio [of black to white employ­ees] was off," and super­vi­sors told them that the restau­rants were ​"too dark" and that white work­ers need­ed to be hired ​"to get the ghet­to out of the store."
When Simon took con­trol of the fran­chis­es, the law­suit alleges, he pro­mot­ed to the top day-to-day man­age­ment of his busi­ness two super­vi­sors who had a long his­to­ry of racial abuse, such as call­ing African-Amer­i­can women ​"bitch" and describ­ing the stores as ​"too ghet­to." They also sex­u­al­ly harassed both male and female work­ers, includ­ing solic­it­ing sex from employ­ees or touch­ing their legs and but­tocks, accord­ing to the plain­tiffs' lawsuit.
Even if the charges only were direct­ed at one fran­chisee in the sys­tem, they would bad­ly dam­age McDonald's care­ful­ly nur­tured brand image. But the suit names the cor­po­ra­tion itself as essen­tial­ly a joint employ­er. It calls into ques­tion McDonald's mod­el of try­ing to main­tain tight con­trol over how fran­chis­es oper­ate, includ­ing per­son­nel mat­ters, while attempt­ing to avoid any legal or finan­cial lia­bil­i­ty. Plain­tiff attor­ney Paul Smith says that McDonald's seeks ​"all of the con­trol and prof­it and none of the responsibility."
The Nation­al Labor Rela­tions Board has tak­en the same posi­tion as this law­suit, treat­ing the cor­po­ra­tion as a joint employ­er, in a dozen com­plaints filed in Decem­ber charg­ing that McDonald's Cor­po­ra­tion and many fran­chis­es with vio­lat­ing the rights of work­ers to orga­nize and take col­lec­tive action to improve their work­ing conditions.
The law­suit spells out much of the sys­tem that the McDonald's Cor­po­ra­tion uses to con­trol its fran­chis­es. The mech­a­nisms include its elab­o­rate train­ing pro­gram with Ham­burg­er Uni­ver­si­ty on the grounds of the company's sub­ur­ban Chica­go head­quar­ters at its pin­na­cle and detailed guide­lines on ​"qual­i­ty, ser­vice and clean­li­ness," and exten­sive busi­ness man­u­als for fran­chisees (cov­er­ing per­son­nel man­age­ment, book­keep­ing and oth­er areas). The ​"bible" for fran­chisees, the Oper­a­tions and Train­ing Man­u­al, is a detailed guide to hir­ing, dis­ci­pline, diver­si­ty, nondis­crim­i­na­tion and sex­u­al harass­ment that the cor­po­ra­tion can uni­lat­er­al­ly change at any time, the law­suit alleges.
The McDonald's fran­chise agree­ment grants the cor­po­ra­tion pow­er to send in cor­po­rate ​"busi­ness con­sul­tants," who review in great detail all oper­a­tions of each restau­rant, includ­ing staffing deci­sions, and pro­vide rec­om­men­da­tions that are manda­to­ry for each fran­chise. In addi­tion, the cor­po­rate office sends in ​"mys­tery shop­pers" month­ly to secret­ly observe and report back on even the most minute details of operations.
Fells indi­cat­ed that after the fir­ings, some sup­port­ers of the Fight for 15 at the Vir­ginia restau­rants had con­tact­ed the local NAACP, which has been a major sup­port­er along with the Wash­ing­ton Lawyers Com­mit­tee for Civ­il Rights. The Fight for 15, which invit­ed some of the plain­tiffs to a con­ven­tion last year, has now set up a nation­wide hot­line for McDonald's work­er com­plaints: 855−729−2869.
Win­ning a law­suit and dam­ages would bring relief for the dis­charged work­ers and strike a blow at prac­tices not only at McDonald's but also at many oth­er fran­chis­es. But fired cashier Kat­ri­na Stan­field says that work­ers also need their own voice at work. Nev­er dis­ci­plined, regard­ed by her boss as a ​"good work­er," she was fired for being black, she says, leav­ing her out of work for five months and afraid she might lose the home shared by her sis­ter and both women's children.
"I still don't under­stand why McDonald's did noth­ing to get our jobs back," she said. ​"I left a detailed mes­sage on the cor­po­rate hot line, but McDonald's Cor­po­ra­tion is con­cerned about the bot­tom line, not the work­ers. If we had a union, we could have done something."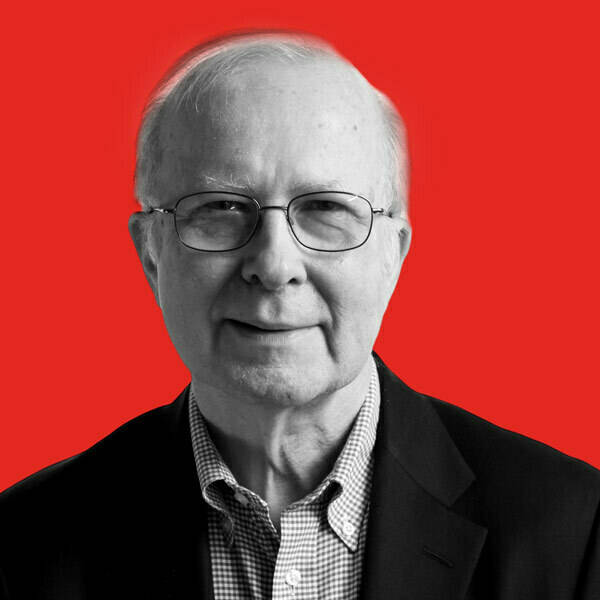 David Moberg, a senior edi­tor of In These Times, has been on the staff of the mag­a­zine since it began pub­lish­ing in 1976. Before join­ing In These Times, he com­plet­ed his work for a Ph.D. in anthro­pol­o­gy at the Uni­ver­si­ty of Chica­go and worked for Newsweek. He has received fel­low­ships from the John D. and Cather­ine T. MacArthur Foun­da­tion and the Nation Insti­tute for research on the new glob­al economy.