McDonald's Workers Charge Grotesque Sexual Harassment in New $500 Million Lawsuit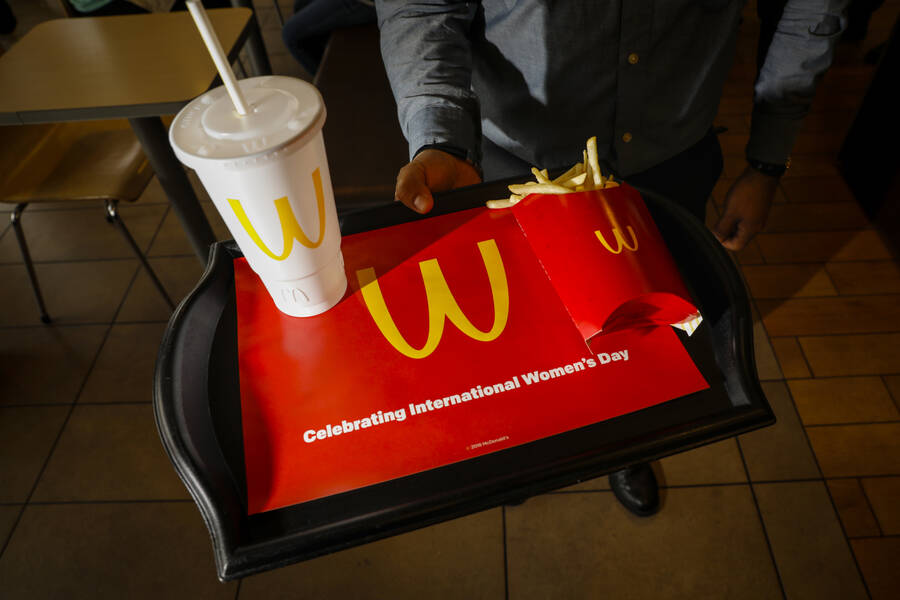 Two women who worked for McDonald's in Flori­da, backed by the Fight For 15 and the Time's Up legal fund, have filed a new class action law­suit against the com­pa­ny, alleg­ing a wide­spread pat­tern of sex­u­al harass­ment at stores through­out the state. They are seek­ing $500 mil­lion in dam­ages, and a fun­da­men­tal change in the way McDonald's han­dles sex­u­al harass­ment at thou­sands of loca­tions across America.
The suit is craft­ed to attack a legal shield that McDonald's uses to insu­late itself from labor vio­la­tions. The com­pa­ny, like many in the fast food indus­try, has long held that it is not respon­si­ble for vio­la­tions that take place in stores owned by fran­chisees — a pow­er­ful tool for pro­tect­ing the cor­po­ra­tion, since more than nine in ten McDonald's are fran­chis­es. (The legal def­i­n­i­tion of this ​"joint employ­er" stan­dard has been a key strug­gle for the Fight For 15, which saw a more labor-friend­ly def­i­n­i­tion dur­ing the Oba­ma admin­is­tra­tion rolled back under Pres­i­dent Trump.) Lawyers in this suit are tar­get­ing more than 100 McDonald's stores in Flori­da direct­ly owned by the par­ent com­pa­ny, seek­ing to force changes that could then spread to cor­po­rate and fran­chise-owned stores alike. The new law­suit is an esca­la­tion of a cam­paign against sex­u­al harass­ment at McDonald's that the Fight For 15 has been wag­ing since 2018, which has includ­ed dozens of com­plaints filed with the Equal Employ­ment Oppor­tu­ni­ty Commission.
On top of the half-bil­lion dol­lars in dam­ages, the suit asks for addi­tion­al puni­tive dam­ages, as well as ​"effec­tive work­er-cen­tered anti-harass­ment poli­cies and pro­ce­dures and train­ing" for both low­er and upper-lev­el McDonald's managers.
The two plain­tiffs in the suit, Jamelia Fair­ley and Ash­ley Red­dick, both worked at a cor­po­rate-owned McDonald's in San­ford, Flori­da. Both say they suf­fered sex­u­al harass­ment from cowork­ers and employ­ees alike over a peri­od of sev­er­al years, and that their com­plaints were ignored by man­agers. Fair­ley, speak­ing via video­con­fer­ence, said that one cowork­er asked her ​"how much it would cost to have sex with my daugh­ter," when her daugh­ter was one year old. She said that her hours were cut after she com­plained. ​"Try rais­ing a tod­dler on a pay­check of $67 a week," Fair­ley said, as her daugh­ter could be heard cry­ing in the background.
Red­dick, who was earn­ing just over $10 an hour, says that a male cowork­er harassed her ver­bal­ly, rubbed his groin against her, showed her a pic­ture of his penis on his cell phone, and even fol­lowed her into the bath­room at the store while she was clean­ing it, ter­ri­fy­ing her. She says that man­agers retal­i­at­ed against her when she com­plained. ​"Instead of help­ing me, they stopped sched­ul­ing me for shifts," she said. ​"And then they fired me."
Gillian Thomas, an attor­ney at the Amer­i­can Civ­il Lib­er­ties Union who is work­ing on the plain­tiffs' case, said that while the lawsuit's for­mal scope extends only to cor­po­rate-owned stores in Flori­da, the hope is that it can have a broad­er effect on sex­u­al harass­ment through­out the entire com­pa­ny. ​"McDonald's has the pow­er to change prac­tices every­where," Thomas said. ​"Our posi­tion is it should be doing vast­ly more to ensure that the employ­ees in those fran­chis­es that earn bil­lions of dol­lars for the cor­po­ra­tion" are protected.
That posi­tion is of a piece with what the Fight For 15 has long main­tained: McDonald's, in real­i­ty, exer­cis­es tight con­trol over all aspects of its fran­chis­es, from the food to the menu to the store appear­ance, so the argu­ment that it is not respon­si­ble for labor vio­la­tions because it does not con­trol the oper­a­tions of its fran­chisees is lit­tle more than a con­ve­nient legal fiction.
In a state­ment, McDonald's said that ​"The plain­tiffs' alle­ga­tions of harass­ment and retal­i­a­tion were inves­ti­gat­ed as soon as they were brought to our atten­tion, and we will like­wise inves­ti­gate the new alle­ga­tions that they have raised in their com­plaint." The com­pa­ny also said it has imple­ment­ed ​"Safe and Respect­ful Work­place Train­ing in 100% of our cor­po­rate-owned restau­rants and encour­ages our fran­chisees to do the same." (The fact that the com­pa­ny pur­ports to be unable to impose train­ing require­ments on its fran­chised stores points to the very ​"joint employ­er" prob­lem that the Fight For 15 is up against.)
Allynn Umel, an orga­niz­ing direc­tor with Fight For 15, said that McDonald's fail­ure to effec­tive­ly police sex­u­al harass­ment has the same root cause as the com­plaints work­ers have had about their own safe­ty while work­ing dur­ing the coro­n­avirus out­break — com­plaints that have sparked walk­outs across the coun­try in recent weeks. ​"They have failed absolute­ly," Umel said, ​"in being able to pro­tect their own workers."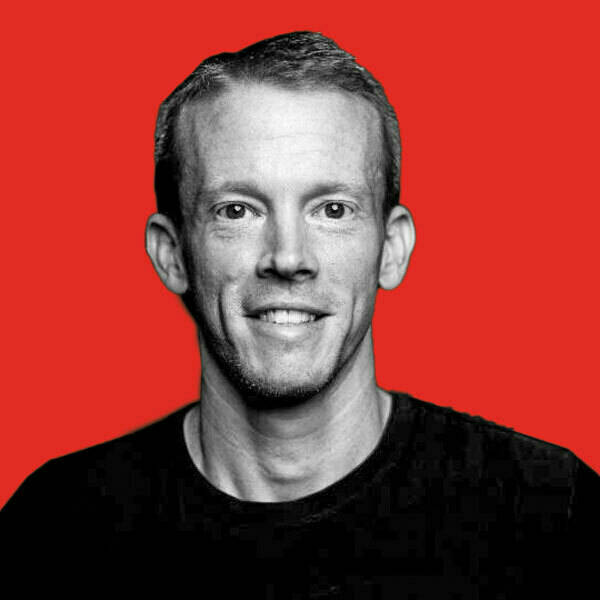 Hamil­ton Nolan is a labor reporter for In These Times. He has spent the past decade writ­ing about labor and pol­i­tics for Gawk­er, Splin­ter, The Guardian, and else­where. You can reach him at Hamilton@​InTheseTimes.​com.