Cyn­thia McKinney's March 29 announce­ment that she would run for her old con­gres­sion­al seat gave a shot of elec­toral adren­a­lin to the body politic. McK­in­ney rep­re­sent­ed Georgia's 4th Con­gres­sion­al Dis­trict for five terms before being oust­ed in the con­tro­ver­sial 2002 pri­ma­ry elec­tion. The prospect that gen­uine pro­gres­sives like McK­in­ney and soon-to-be U.S. Sen­a­tor Barack Oba­ma from Illi­nois will be mem­bers of the 109th Con­gress adds con­sid­er­able cheer to this rather bleak polit­i­cal season.
Many now consider Cynthia McKinney a heroic figure, and revelations in the 9/11 hearings make her previous comments prophetic.
McK­in­ney became infa­mous for sug­gest­ing that mem­bers of the Bush admin­is­tra­tion might have known more about pre‑9/​11 intel­li­gence than they pre­vi­ous­ly admit­ted. That sug­ges­tion now seems a bit under­whelm­ing in the wake of rev­e­la­tions from the 9⁄11 hear­ings and the book Against All Ene­mies by Richard Clarke. At the time, how­ev­er, McKinney's com­ments were seen as irre­spon­si­ble and unpa­tri­ot­ic. She was exco­ri­at­ed and shunned, even with­in her own party.
McKinney's oppo­nents in the far right skill­ful­ly used this con­tro­ver­sy to build a nation­al move­ment against her can­di­da­cy and — with the help of GOP vot­ers in Geor­gia — she was defeat­ed in the Demo­c­ra­t­ic pri­ma­ry by a polit­i­cal neo­phyte, for­mer state judge Denise Majette.
Majette's vic­to­ry was secured by Repub­li­can vot­ers who crossed polit­i­cal lines to vote in the Demo­c­ra­t­ic pri­ma­ry: McKinney's oppo­nents knew no Repub­li­can could win the gen­er­al elec­tion in the Demo­c­ra­t­ic dis­trict, so they open­ly pro­mot­ed the crossover tac­tic to ensure her defeat. Crossover vot­ing is allowed in Georgia's open pri­ma­ry system.
Fol­low­ing the elec­tion, State Rep. Tyrone Brooks of Atlanta intro­duced leg­is­la­tion to end cross-par­ty vot­ing. He argued it was uneth­i­cal to have Repub­li­cans pro­vide the mar­gin of vic­to­ry in a Demo­c­ra­t­ic race.
David Bosi­tis, senior ana­lyst for the D.C.-based Joint Cen­ter for Polit­i­cal and Eco­nom­ic Stud­ies, agrees the sys­tem is unfair. The vot­ing rights of African-Amer­i­cans in that dis­trict were harmed, he said, because post-elec­tion analy­sis made clear that McK­in­ney was the over­whelm­ing choice of the black elec­torate. Five vot­ers in McKinney's dis­trict have filed a suit in U.S. Dis­trict Court chal­leng­ing the legal­i­ty of the crossover vote under the Vot­ing Rights Act.
Despite her defeat (per­haps because of it), McK­in­ney, 49, has become even more pop­u­lar among African-Amer­i­cans and pro­gres­sives in her dis­trict and beyond. Many now con­sid­er her a hero­ic fig­ure, and rev­e­la­tions in the 9⁄11 hear­ings make her pre­vi­ous com­ments prophet­ic. The Green Par­ty even mount­ed an attempt to draft her as its pres­i­den­tial can­di­date, an offer McK­in­ney report­ed­ly was considering.
Dur­ing her nine-year tenure, she served on a num­ber of impor­tant com­mit­tees. More impor­tant, she was an active mem­ber of the Con­gres­sion­al Black and Pro­gres­sive cau­cus­es, con­sis­tent­ly speak­ing out against exces­sive mil­i­tary spend­ing and inat­ten­tion to domes­tic ills. She had a per­fect labor and civ­il rights vot­ing record, and dur­ing her last run she had endorse­ments of the Nation­al Polit­i­cal Women's Cau­cus, NOW-PAC, the League of Con­ser­va­tion Vot­ers, Tikkun mag­a­zine and Jews for Peace, among oth­ers. Even Ralph Nad­er, who often argues that Democ­rats and Repub­li­cans rep­re­sent a false dichoto­my, speaks well of McKinney.
Her chances of regain­ing the district's con­gres­sion­al seat look so good they appar­ent­ly have scared away its cur­rent occu­pant. The day after McK­in­ney declared her can­di­da­cy, Rep. Denise Majette announced she would not seek reelec­tion to run instead for the U.S. Sen­ate seat being vacat­ed by retir­ing Zell Miller.
Sev­er­al Demo­c­ra­t­ic can­di­dates have announced their can­di­da­cies for the 4th Dis­trict post and oth­ers report­ed­ly are on the verge of join­ing the fray. Who­ev­er emerges as McKinney's strongest rival like­ly will attract con­sid­er­able atten­tion and resources. But her long­stand­ing pop­u­lar­i­ty and sub­se­quent noto­ri­ety will be hard to beat.
And that's a good thing. Accord­ing to a num­ber of media sources (includ­ing the Wash­ing­ton Post, the Atlanta Jour­nal Con­sti­tu­tion and the For­ward), much if not most of Majette's finan­cial sup­port was facil­i­tat­ed by the Amer­i­can Israel Pub­lic Affairs Com­mit­tee, which long opposed McK­in­ney for her crit­i­cism of Israeli policy.
Many of those groups report­ed­ly were caught off-guard when Majette announced she would not seek reelec­tion. Con­se­quent­ly, ​"Jew­ish fundrais­ers are look­ing for ways to pre­vent for­mer Rep. Cyn­thia McK­in­ney from return­ing to Con­gress," Matthew E. Berg­er wrote in the March 30 edi­tion of JTA — Glob­al News Ser­vice of the Jew­ish People.
Thank­ful­ly, those attempts are like­ly to fail this time. McKinney's and oth­er pro­gres­sives' voic­es are urgent­ly need­ed in a Con­gress strange­ly mute while the Bush admin­is­tra­tion pur­sues impe­r­i­al poli­cies that sow the seeds of end­less animosity.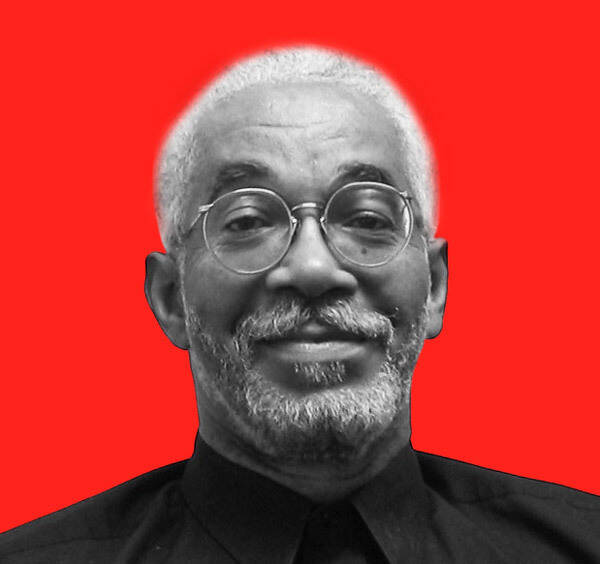 Sal­im Muwakkil
is a senior edi­tor of
In These Times
, where he has worked since
1983
. He is the host of The
Sal­im Muwakkil
show on WVON, Chicago's his­toric black radio sta­tion, and he wrote the text for the book
HAROLD: Pho­tographs from the Harold Wash­ing­ton Years
.