#MeToo In the Fields: Farmworkers Show Us How To Organize Against Sexual Violence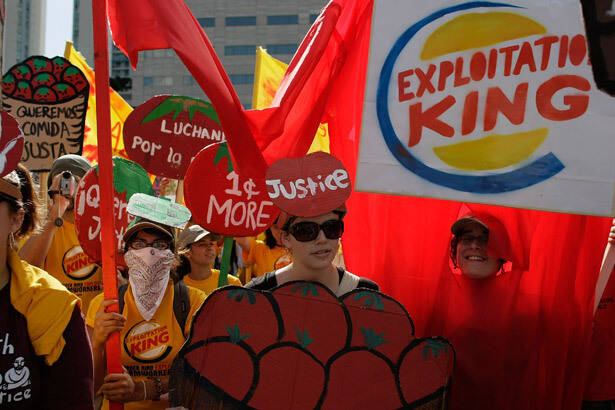 Lupe Gon­za­lo works in the toma­to fields of Immokalee, Fla., worlds apart from the Hol­ly­wood celebri­ties whose #MeToo tes­ti­mo­ny is expos­ing wide­spread sex­u­al vio­lence and top­pling pow­er­ful men. Yet, Gon­za­lo says that it is women like her, ​"with no plat­form and no voice, invis­i­ble and vul­ner­a­ble," who bear the brunt of work­place sex­u­al assault — and who offer lessons in how to band togeth­er to defeat it.
"Of course, it is incred­i­bly impor­tant to pay atten­tion to the suf­fer­ing of all women, par­tic­u­lar­ly women who work in indus­tries and live in a soci­ety that doesn't have pro­tec­tions, basic rights, where abuse is incred­i­bly ram­pant," says Gon­za­lo, refer­ring to the #MeToo move­ment, first sparked in 2007 by Tarana Burke. ​"Look­ing at the extrem­i­ty of that vio­lence here, farm­work­ers began to cre­ate a solu­tion and built a pro­gram to ensure our own rights."
The Coali­tion of Immokalee Work­ers (CIW) is no stranger to stag­ger­ing work­place vio­lence. The approx­i­mate­ly 5,000-member group, made up large­ly of Mex­i­co, Guatemala, and Haiti born migrant farm­work­ers, has spent more than 20 years orga­niz­ing against mod­ern-day slav­ery in Florida's toma­to fields. In the ear­ly 2000s, these work­ers — some of the most exploit­ed in the Unit­ed States — took on fast-food giant Taco Bell and its cor­po­rate par­ent Yum Brands. After wag­ing a four-year boy­cott of Taco Bell, the CIW suc­cess­ful­ly won improved wages and work­ing conditions.
Through its Fair Food Pro­gram estab­lished in 2011, CIW is now forc­ing 14 food giants — includ­ing McDonald's and Trad­er Joes — to meet farm­work­ers' demands for work­places free from vio­lence, coer­cion, slav­ery and sex­u­al assault. This labor agree­ment includes a 24-hour work­er-com­plaint hot­line mon­i­tored by an inde­pen­dent coun­cil, as well as work­er-to-work­er polit­i­cal edu­ca­tion and orga­niz­ing pro­grams. Accord­ing to Gon­za­lo, the mod­el is premised on the prin­ci­ple that ​"work­ers them­selves are mon­i­tor­ing their own rights" — tack­ling sex­u­al assault along­side oth­er work­place abuses.
Sex­u­al vio­lence in the ​"iso­lat­ed fields and packinghouses"
In the crosshairs of harsh immi­gra­tion laws and exploitive indus­tries, farm­work­ers are high­ly vul­ner­a­ble to sex­u­al vio­lence, explains Gon­za­lo, who orga­nizes with CIW. ​"Many come from many oth­er coun­tries and are immi­grants, often from indige­nous areas, and speak indige­nous lan­guages, cre­at­ing lan­guage bar­ri­ers," she says. ​"Some are undoc­u­ment­ed. There are laws on the books pro­tect­ing work­ers, but they aren't actu­al­ly enforced."
These obser­va­tions are backed up by research. In 2012, Human Rights Watch released a report which found that immi­grant farm­work­er women and girls based in the Unit­ed States face high lev­els of rape, sex­u­al assault, harass­ment and vio­lence in their work­places. In an indus­try where up to 70 per­cent of work­ers are undoc­u­ment­ed, many fear harsh reprisals and depor­ta­tions for speak­ing out. Employ­ers lord over this vul­ner­a­ble work­force — and use their pow­er to per­pe­trate sex­u­al vio­lence with impunity.
An aca­d­e­m­ic study pub­lished in 2010 deter­mined that, of 150 Mex­i­can immi­grant women farm­work­ers in Cal­i­for­nia, 80 per­cent said they had expe­ri­enced some form of sex­u­al harassment.
In Novem­ber, the nation­al farm­work­er women's orga­ni­za­tion Alian­za Nacional de Campesinas wrote an open let­ter to sex­u­al assault sur­vivors in Hol­ly­wood ​"on behalf of the approx­i­mate­ly 700,000 women who work in the agri­cul­tur­al fields and pack­ing sheds across the Unit­ed States."
"We do not work under bright stage lights or on the big screen," the let­ter states. ​"We work in the shad­ows of soci­ety in iso­lat­ed fields and pack­ing­hous­es that are out of sight and out of mind for most peo­ple in this country."
"Even though we work in very dif­fer­ent envi­ron­ments," the let­ter con­tin­ues, ​"we share a com­mon expe­ri­ence of being preyed upon by indi­vid­u­als who have the pow­er to hire, fire, black­list and oth­er­wise threat­en our eco­nom­ic, phys­i­cal and emo­tion­al security."
"Move­ment, not a moment"
Nely Rodriguez, a Mex­i­co-born farm­work­er who has lived in Immokalee for 12 years, orga­nizes with CIW. She tells In These Times that work­er-to-work­er edu­ca­tion pro­vides the orga­niz­ing mus­cle behind the Fair Food Pro­gram. ​"We have edu­ca­tion ses­sions to explain what sex­u­al harass­ment looks like," she says. ​"It is a boss ask­ing you for a sex­u­al favor in exchange for work. It is vul­gar jokes and com­ments. We are empow­er­ing work­ers to speak out and ensure that their own rights are pro­tect­ed in the workplace."
Accord­ing to Rodriguez, this edu­ca­tion and out­reach has itself spurred a cul­tur­al shift. ​"We are see­ing that farm­work­er men are more open to mak­ing the cul­tur­al change in the indus­try and with­in them­selves by help­ing to end sex­u­al harass­ment in the field," she explains.
CIW is enter­ing 2018 with its sights set on Wendy's, which has so far refused to join the Fair Food Pro­gram despite orga­niz­ing dri­ves, march­es and a nation­al boy­cott. Wendy's sta­tus as a hold­out is espe­cial­ly trou­bling to Rodriguez because the com­pa­ny oper­ates in Mex­i­co, where work­ers on mega-farms face ram­pant abuse and slave-like con­di­tions. In Sep­tem­ber, CIW launched a ​"Har­vest With­out Vio­lence" mobile muse­um to high­light sex­u­al assault through­out the agri­cul­tur­al sup­ply chains of indus­try giants — includ­ing Wendy's.
On March 11 through 15, farm­work­ers and their allies will launch a fast out­side the Man­hat­tan office of Nel­son Peltz, the chair­man of the board of Wendy's. ​"Cor­po­ra­tions like Wendy's don't care that work­ers have to go silent," says Rodriguez. ​"They are prof­it­ing from these abuses."
As CIW con­tin­ues this fight, Gon­za­lo hopes that the organization's mod­el of ​"work­er-dri­ven social respon­si­bil­i­ty" is use­ful to work­ers in oth­er indus­tries. CIW's approach has already inspired Ver­mont farm­work­ers' Milk With Dig­ni­ty cam­paign, launched in the fall of 2014 to hold cor­po­ra­tions respon­si­ble for abus­es com­mit­ted through­out the food chain.
Mean­while, low-wage work­ers across a range of indus­tries are speak­ing out against the sex­u­al vio­lence they are forced to endure. ​"Too many of us face sex­u­al harass­ment on the job, and don't know where to go or fear retal­i­a­tion because of immi­gra­tion sta­tus," Daniela Con­tr­eras, an orga­niz­er in New York City with the Nation­al Domes­tic Work­ers Alliance, tells In These Times. ​"By me telling my sto­ry in this moment, I'm cre­at­ing space for oth­er domes­tic work­ers to come for­ward, and trans­form the way low-wage work­ers, immi­grants and women of col­or are val­ued in our society."
Ana Oroz­co, the nation­al orga­niz­er for fem­i­nism and gen­der jus­tice at the Grass­roots Glob­al Jus­tice Alliance, tells In These Times, ​"I think it it's impor­tant that #MeToo leads to a move­ment, not just a moment. This means hear­ing direct­ly from group like Immokalee work­ers, women who are migrant work­ers, work­ing-class folks who face a vari­ety of obsta­cles on a dai­ly basis."
In Immokalee, Rodriguez says CIW mem­bers will con­tin­ue the work­er-to-work­er orga­niz­ing they have been doing for years. ​"What we're try­ing to do with the Fair Food Pro­gram is break the cul­ture of silence and fear and com­mu­ni­cate to work­ers that we are no longer in the times that have passed," she under­scores. ​"We have the pow­er to speak and end the silence. We don't want fear and silence to per­sist any longer."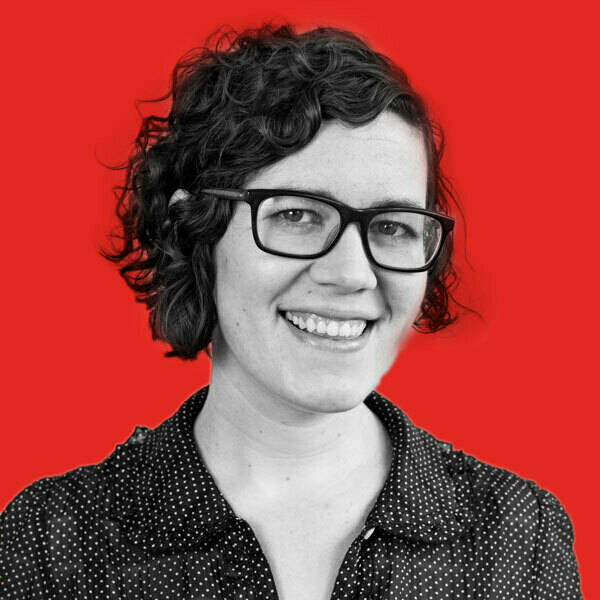 Sarah Lazare is web edi­tor at In These Times. She comes from a back­ground in inde­pen­dent jour­nal­ism for pub­li­ca­tions includ­ing The Inter­cept, The Nation, and Tom Dis­patch. She tweets at @sarahlazare.