The elec­tion of the nation's first black pres­i­dent has done lit­tle to improve media cov­er­age of the nation's black community.
Information that attracts the most Internet hits has the most currency; nuance is the first to go when popularity is the premium.
Accord­ing to a new study, black Amer­i­cans were cov­ered in less than 2 per­cent of main­stream media sto­ries dur­ing the first year of Barack Obama's pres­i­den­cy, though African Amer­i­cans com­prise 12.9 per­cent of the U.S. population.
What's more, the study by the Pew Research Center's Project for Excel­lence in Jour­nal­ism not­ed that when the media did cov­er black issues, they ​"tend­ed to focus more on spe­cif­ic episodes than on exam­in­ing how broad­er issues and trends affect­ed the lives of blacks generally."
For exam­ple, the most pop­u­lar sto­ry dur­ing the one-year peri­od cov­ered by the study was the con­tro­ver­sial arrest of Har­vard pro­fes­sor Hen­ry Louis Gates Jr., out­side of his own house. The report includ­ed an analy­sis of more than 67,000 U.S. news sto­ries across an array of jour­nal­is­tic medi­ums and found that the Gates sto­ry account­ed for near­ly four times more cov­er­age of African Amer­i­cans than either of the two biggest nation­al ​"issue" sto­ries – the econ­o­my and healthcare.
The study also found that about 9 per­cent of cov­er­age of the Oba­ma admin­is­tra­tion includ­ed a racial angle. But that cov­er­age was also ​"large­ly tied to spe­cif­ic inci­dents or con­tro­ver­sies rather than to broad­er issues and themes."
Gates' arrest, the Oba­ma pres­i­den­cy, the death of Michael Jack­son and the attempt­ed ter­ror­ist attack by ​"Christ­mas Day bomber" Umar Farouk Abdul­mu­tal­lab account­ed for near­ly half of all cov­er­age that had a sub­stan­tial men­tion of African Amer­i­cans dur­ing this time period.
Many har­bored hopes that Obama's elec­tion would induce a more nuanced media pre­sen­ta­tion of race rela­tions, or at least prompt a recon­sid­er­a­tion of the stan­dard oper­at­ing pro­ce­dure. But por­tray­ing African Amer­i­cans through the nar­row frame of per­son­al­i­ties and episod­ic con­tro­ver­sies is par for the course in the U.S. mainstream.
The declin­ing for­tunes of many print news venues has fur­ther dimin­ished the val­ue of con­text-relat­ed jour­nal­ism. These days, infor­ma­tion that attracts the most Inter­net hits has the most cur­ren­cy; nuance is the first to go when pop­u­lar­i­ty is the premium.
But even when print media reigned supreme, they sel­dom pre­sent­ed a nuanced por­tray­al of black peo­ple. Many white Amer­i­cans' per­cep­tion of black peo­ple was delib­er­ate­ly dis­tort­ed by a tra­di­tion of media bias.
That bias is part of a deep-root­ed Amer­i­can nar­ra­tive of racial hier­ar­chy and priv­i­lege. In fact, anti-black bias­es are in the insti­tu­tion­al DNA of Amer­i­can media.
What exact­ly do I mean by that? Debas­ing and dehu­man­iz­ing black peo­ple was vir­tu­al­ly oblig­a­tory in a nation depen­dent on an eco­nom­ic foun­da­tion of slav­ery. Racist assump­tions became a nec­es­sary com­po­nent of U.S. cul­ture for more than two cen­turies. They are so deeply embed­ded in our insti­tu­tions and atti­tudes that they escape detection.
This hap­pens, for instance, when we look at our jails and see a sea of black faces. We are look­ing at the crim­i­nal jus­tice sys­tem through a media prism filled with racial assump­tions – par­tic­u­lar­ly the idea that black peo­ple some­how are pre­dis­posed to crime. We are sim­i­lar­ly blind­ed by bias­es when con­sid­er­ing racial dis­par­i­ties in edu­ca­tion, health­care and employment.
These bias­es were nor­mal­ized through cen­turies of cul­tur­al for­ti­fi­ca­tion, but this process has sel­dom been acknowl­edged, nor the bias­es debunked. That is why it is so impor­tant for media to take account of his­tor­i­cal con­text in the cov­er­age of racial issues.
But the cur­rent media land­scape is even more hos­tile to con­text than in the past. Mar­ket­ing experts know it is more prof­itable to pan­der to bias­es than to oppose or chal­lenge them.
Even before Obama's elec­tion, main­stream media were afflict­ed with a strong case of racial fatigue. The elec­tion of a black pres­i­dent has done lit­tle to relieve that con­di­tion, and may even have exac­er­bat­ed it. Those seek­ing a just soci­ety, there­fore, must inten­si­fy the focus on media and con­tin­u­al­ly chal­lenge the con­ven­tion­al wis­dom of white suprema­cy and the racist assump­tions that are its corollary.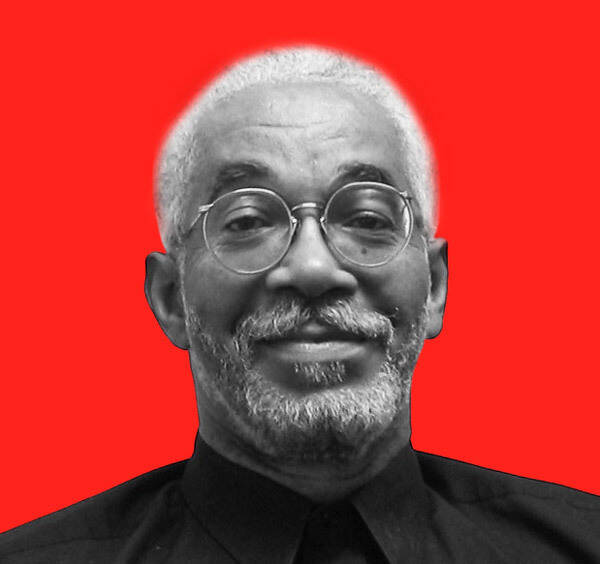 Sal­im Muwakkil
is a senior edi­tor of
In These Times
, where he has worked since
1983
. He is the host of The
Sal­im Muwakkil
show on WVON, Chicago's his­toric black radio sta­tion, and he wrote the text for the book
HAROLD: Pho­tographs from the Harold Wash­ing­ton Years
.