Meet Rosie the Nurse, the New Face of Labor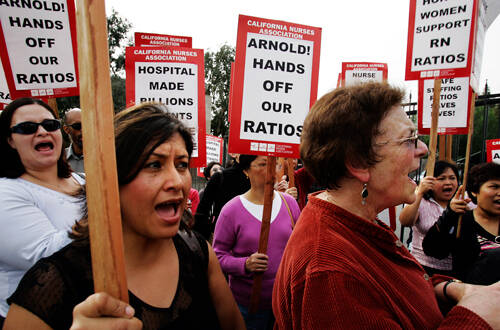 A quarter century ago the typical American union member was a white man who worked in manufacturing and did not have any college education.
Today that description would be off the mark. Now the typical union member can plausibly be described as a woman — white, but less so than before — with a college degree working for a public employer.
In their new report, ​"The Changing Face of Labor, 1983 – 2008," John Schmitt and Kris Warner of the Center for Economic and Policy Research crunch the numbers and find well-recognized trends changing the face of labor: declining unionization rates, de-industrialization, increased immigration, higher average education, growing entry of women into the wage workforce, and greater relative ease of organizing in the public sector.
Women now make up 45 percent — and probably half by 2010 — of all union members today, up from 35 percent in 1983. Three-eighths of union workers have a four-year college degree (half of union women), up from one-fifth 25 years ago.
Only one in ten union workers is in manufacturing (down from nearly 30 percent), but nearly half are in the public sector. Compared to 1983, union members are much more likely to be Latino, Asian, or immigrants, much less likely to be white, and just about as likely to be black. And now workers with at least some college education are more likely to be unionized than those with high school or less — a reversal from 1983.

None of this is shocking, exactly, but there are some surprising stories behind these trends. For example, women are growing as a share of the labor movement faster than they're growing as a share of the overall workforce. But that's not because unions are doing so well organizing women: The unionization rate for women fell (from 18 to 12.9 percent), but it fell even faster for men (from 27.7 to 14.5 percent).

Likewise, while unionization rates dropped for all eight major gender and race groups, they fell the most for black and Latino men. Yet the biggest growth in share of union membership came from white women (who also registered the lowest decline in the rate of unionization), Latino men and Latino women.

Nearly half of unionized women, compared to only 27.7 percent of union men, had four-year college degrees or higher education, Warner and Schmitt report. Although the rate of unionization has fallen for workers regardless of education, it has fallen least for workers with college degrees or more. Now 16.5 percent of college grads are union members, compared to just 7.2 percent of workers with less than a high-school degree and a slightly more than 13 percent of workers with a high-school diploma or some college education.

De-industrialization has decimated union strength in one of its strongholds, but the drop in manufacturing workers' share of union membership has been even greater than the decline of the manufacturing workforce. Unions are simply failing especially badly in organizing what once had been the heart of the labor movement, in part because of the powerful employer threat of moving factories overseas and the fear of import competition.

​"The Changing Face of Labor" includes some good news. The portrait shows some ability to organize women, new immigrants, and many highly educated workers — along with recent upticks in union organizing in the Pacific states, West and Northeast (but none in the least-unionized region, the South).
But even some of the good news is good only relative to bigger declines elsewhere, such as among manufacturing workers or less-educated workers, who desperately need power to improve their working lives.
Without more private sector union members, unionized public workers will be increasingly vulnerable — and that includes the new face of labor: Rosie the teacher or nurse.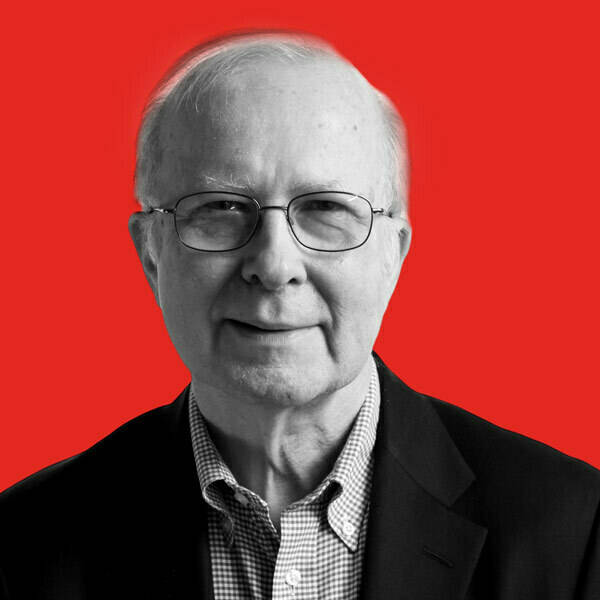 David Moberg, a senior editor of In These Times, has been on the staff of the magazine since it began publishing in 1976. Before joining In These Times, he completed his work for a Ph.D. in anthropology at the University of Chicago and worked for Newsweek. He has received fellowships from the John D. and Catherine T. MacArthur Foundation and the Nation Institute for research on the new global economy.