Any Democrat Who Takes Fossil Fuel Money Should Face a Primary Challenge in 2020
The fossil fuel industry's campaign contributions are a threat to democracy.
Just 100 fos­sil fuel pro­duc­ers have been respon­si­ble for 71 per­cent of green­house gas emis­sions since 1988. Those com­pa­nies' core busi­ness mod­el, to dig up and burn as much coal, oil and gas as pos­si­ble, is plain­ly incom­pat­i­ble with the future of any­thing we might rec­og­nize as human civilization.
Prominent Democrats, meanwhile, are still talking about the climate crisis as if it's a fight without enemies.
That fact should car­ry a clear impli­ca­tion for Demo­c­ra­t­ic politi­cians: they should be ashamed to take dona­tions from the indus­try. Many of the peo­ple head­ing to Con­gress are already on board: 19 of the 54 Democ­rats new­ly elect­ed to the House — some of whom had already fought and won uphill pri­ma­ry cam­paigns — signed the No Fos­sil Fuel Mon­ey pledge, com­mit­ting ​"to not know­ing­ly accept any con­tri­bu­tions over $200 from the PACs, exec­u­tives, or front groups of … com­pa­nies whose pri­ma­ry busi­ness is the extrac­tion, pro­cess­ing, dis­tri­b­u­tion, or sale of oil, gas, or coal." Eleven of those 19 flipped their seats.
Those can­di­dates know that there's an inher­ent con­tra­dic­tion in tak­ing mon­ey from an indus­try that any rea­son­able cli­mate leg­is­la­tion will need to great­ly con­strain, and that not doing so could con­demn hun­dreds of mil­lions of peo­ple to death. Real cli­mate action means con­fronting the mas­sive pow­er of what may be the world's most pow­er­ful and entrenched indus­try. Calls for some myth­i­cal bipar­ti­san com­pro­mise ignore that real­i­ty, and the fact that the GOP is now func­tion­al­ly the polit­i­cal arm of the fos­sil fuel indus­try. If we're to have a shot at curb­ing the cli­mate cri­sis, any Demo­c­rat who doesn't swear off cor­po­rate spon­sor­ship from coal, oil and gas com­pa­nies should face a pri­ma­ry chal­lenge by a can­di­date that will.
It's not as if dirty indus­tries are all that fond of Democ­rats any­way. In fact, fos­sil fuel inter­ests — includ­ing ener­gy and util­i­ty com­pa­nies — are among the most stark­ly par­ti­san in their polit­i­cal dona­tions of any indus­try in the coun­try. Through this cycle alone, Repub­li­can Con­gres­sion­al can­di­dates received $16.2 mil­lion in con­tri­bu­tions from oil and gas inter­ests, com­pared with just $3.2 mil­lion giv­en to Democrats.
Democ­rats may object this mon­ey is put to good use, and that the par­ty will need every dime it can get to beat Trump. So how would they fill that fund­ing gap? They can look at their own par­ty: While he fell short of tak­ing Ted Cruz's Sen­ate seat, Beto O'Rourke — who signed the No Fos­sil Fuel Mon­ey pledge — raised $32 mil­lion from small donors, mean­ing con­tri­bu­tions of under $200. Democ­rats over­all this cycle raised more than $300 mil­lion from small donors.
The rea­son to spurn the fos­sil fuel indus­try isn't just that they're chok­ing the plan­et and the peo­ple who live on it — though that should be grounds enough. Fos­sil fuel com­pa­nies are also a cor­ro­sive force on Amer­i­can democ­ra­cy, degrad­ing the integri­ty of our polit­i­cal sys­tem by pour­ing tens of mil­lions of dol­lars into fight­ing what­ev­er poli­cies or can­di­dates don't suit them. In Wash­ing­ton state, for instance, they spent some $31 mil­lion blan­ket­ing air­waves with ads urg­ing vot­ers to reject bal­lot Ini­tia­tive I‑631, a mod­est car­bon tax that would have invest­ed the rev­enue raised in renew­able infra­struc­ture, green jobs and more. They used sim­i­lar tac­tics and even more mon­ey in Col­orado to defeat Propo­si­tion 112, a rule to imple­ment a 2,500 foot buffer zone between oil and gas drilling and homes, schools and oth­er ​"vul­ner­a­ble areas," where the health risks of extrac­tion are most acute.
Promi­nent Democ­rats, mean­while, are still talk­ing about the cli­mate cri­sis as if it's a fight with­out ene­mies. Pelosi, who just announced her bid to become Speak­er of the House, has said she hopes the par­ty will recre­ate an Oba­ma-era com­mit­tee ​"to pre­pare the way with evi­dence" for fed­er­al cli­mate action. ​"Ms. Pelosi," the New York Times report­ed, ​"said it was clear­ly still need­ed to edu­cate the pub­lic about the impact of more fre­quent extreme weath­er events," as if the rea­son the US hasn't act­ed on cli­mate is a sim­ple lack of infor­ma­tion, rather than the colos­sal polit­i­cal might of multi­na­tion­al fos­sil fuel companies.
Read­ing the writ­ing on the wall, oil and gas com­pa­nies are now try­ing to present them­selves as good-faith actors in cli­mate pol­i­cy debates, laud­ing the Paris Agree­ment and urg­ing world lead­ers to tax car­bon. State­side, BP, Exxon­Mo­bil and oth­ers have joined a large­ly sym­bol­ic push to put a price on car­bon that — con­ve­nient­ly — would also exempt them from reg­u­la­tions and cli­mate lia­bil­i­ty law­suits. As what just hap­pened in Wash­ing­ton and Col­orado shows, though, when there's an actu­al cli­mate pol­i­cy on the table not designed pre­cise­ly to their lik­ing, they'll do every­thing they can to take it down.
In the com­ing decades, tem­per­a­ture changes will dra­mat­i­cal­ly trans­form every pol­i­cy field from immi­gra­tion to trans­porta­tion to for­eign pol­i­cy and beyond. Done right, adapt­ing to those changes and avoid­ing more dra­mat­ic ones can be a trans­for­ma­tion for the bet­ter — rais­ing stan­dards of liv­ing across the board, cre­at­ing more acces­si­ble and afford­able cities, and decreas­ing the country's reliance on author­i­tar­i­an pet­rostates. The alter­na­tive is dis­tinct­ly dystopi­an, defined by mas­sive dis­place­ment, more mil­i­ta­rized bor­ders and an over­all hell­ish cli­mate — phys­i­cal, polit­i­cal and otherwise.
The first step to choos­ing that first path will mean trans­form­ing the Demo­c­ra­t­ic Par­ty into a body that's unafraid to pick fights with the indus­tries quite lit­er­al­ly fuel­ing this cri­sis — and kick­ing any­one who isn't on board out of their ranks.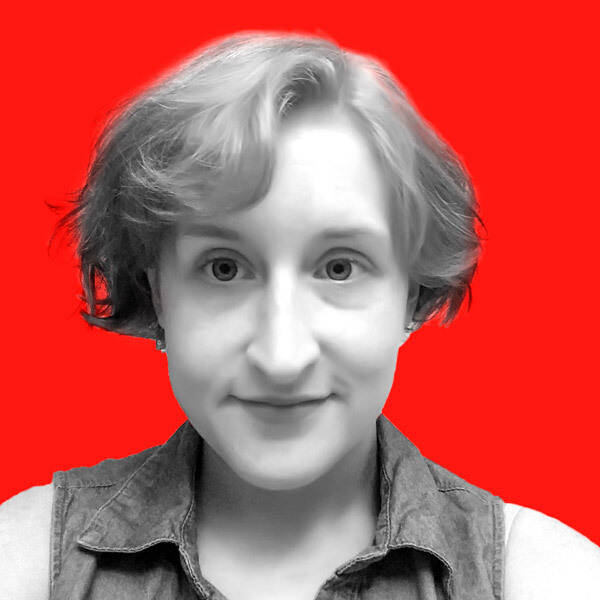 Kate Aronoff
is a Brook­lyn-based jour­nal­ist cov­er­ing cli­mate and U.S. pol­i­tics, and a con­tribut­ing writer at The Inter­cept. Fol­low her on Twit­ter @katearonoff.