Artist Tom Kiefer's pho­tog­ra­phy exhib­it at the Skir­ball Cul­tur­al Cen­ter in Los Ange­les, El Sueño Amer­i­cano | The Amer­i­can Dream, is an emo­tion­al­ly grip­ping tale of dis­pos­sessed objects and the migrants who owned them. While work­ing as a jan­i­tor at a U.S. Cus­toms and Bor­der Pro­tec­tion pro­cess­ing facil­i­ty from 2003 to 2014 in Why, Ariz., 40 miles from the Mexico‑U.S. bor­der, Kiefer says he became dis­turbed ​"by the inhu­man­i­ty of strip­ping peo­ple of items that should not have been tak­en in the first place," and felt called to action. ​"We're sup­posed to wel­come immi­grants," Kiefer says.
Kiefer's photographs force us to engage with the harsh reality many migrants experience in their pursuit of the American Dream.
He spent years col­lect­ing canned food, rosaries, wal­lets, tooth­brush­es, shoelaces and oth­er belong­ings con­fis­cat­ed and thrown away by law enforce­ment. Kiefer's pho­tographs force us to engage with the harsh real­i­ty many migrants expe­ri­ence in their pur­suit of the Amer­i­can Dream, by bear­ing wit­ness to what remains of them in the Unit­ed States: sweaters, can­dy bar wrap­pers, birth con­trol pack­ets, toy cars.
Kiefer's work makes us recon­sid­er the val­ue of objects and who gets to decide their worth. Con­sid­er the nuanced impor­tance of ​"Rein­forced Water Bot­tle," which depicts a duct-taped gal­lon of water that func­tioned as a can­teen across the desert, or ​"Trail Mark­ers," which depicts sev­en dirt-coat­ed rub­ber ducks that may look sim­ply like dirty toys, but in real­i­ty served as bright trail mark­ers for those roam­ing the road­less desert path to free­dom. ​"USA! USA! USA!" is one of the most strik­ing pho­tographs, dis­play­ing a row of 50 tooth­brush­es in patri­ot­ic col­ors con­fis­cat­ed by Bor­der Patrol agents, objects clas­si­fied as poten­tial­ly lethal or non-essential.
El Sueño Amer­i­cano reveals the intri­cate per­son­al­i­ty, resilience and sto­ry of each migrant. By doc­u­ment­ing these found items, Kiefer brings the invis­i­ble to light and tells the untold sto­ries that define the Unit­ed States' long his­to­ry of immigration.
"Vir­gen de Mick­ey" (2017) depicts a worn, red, Mick­ey Mouse sweater. Asked what he would say to the young child it belonged to, Kiefer replied, ​"Don't let no one take your hope or dreams from you."
Kiefer will be donat­ing his archives to a uni­ver­si­ty or immi­gra­tion stud­ies cen­ter in the future, to be used as a ref­er­ence of Amer­i­can his­to­ry. The exhib­it is open through March 8.
All images court­sey of Tom Kiefer and Redux Pictures.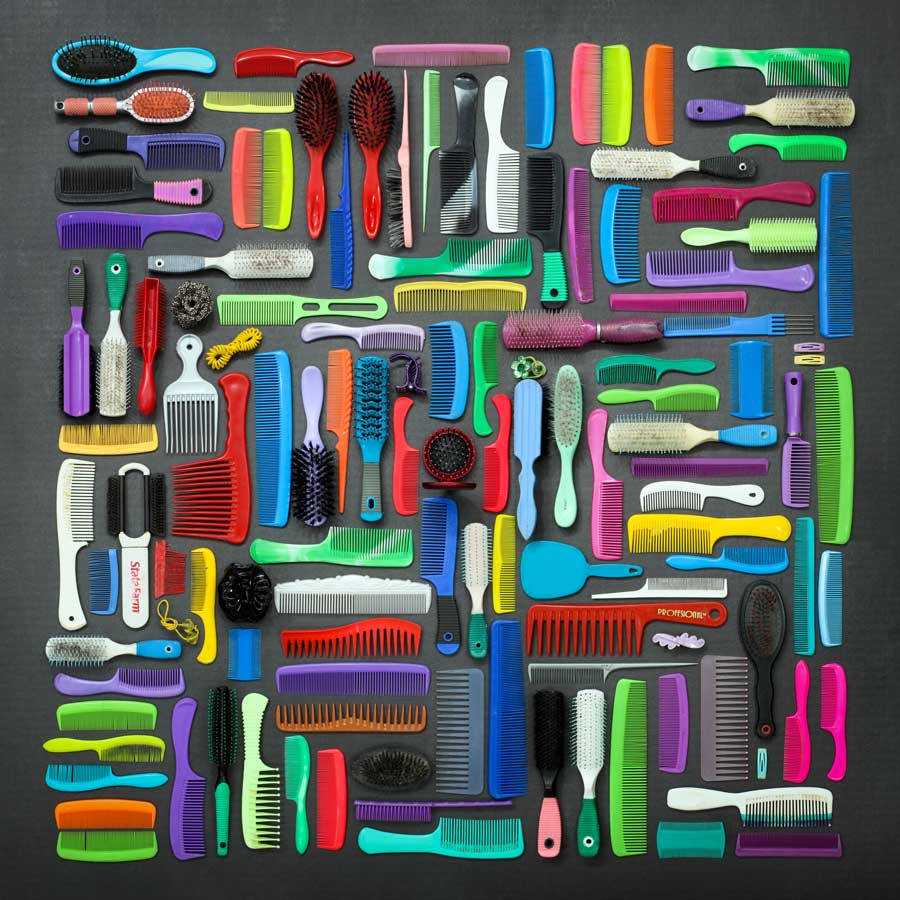 Brush and Comb Assem­bly, 2017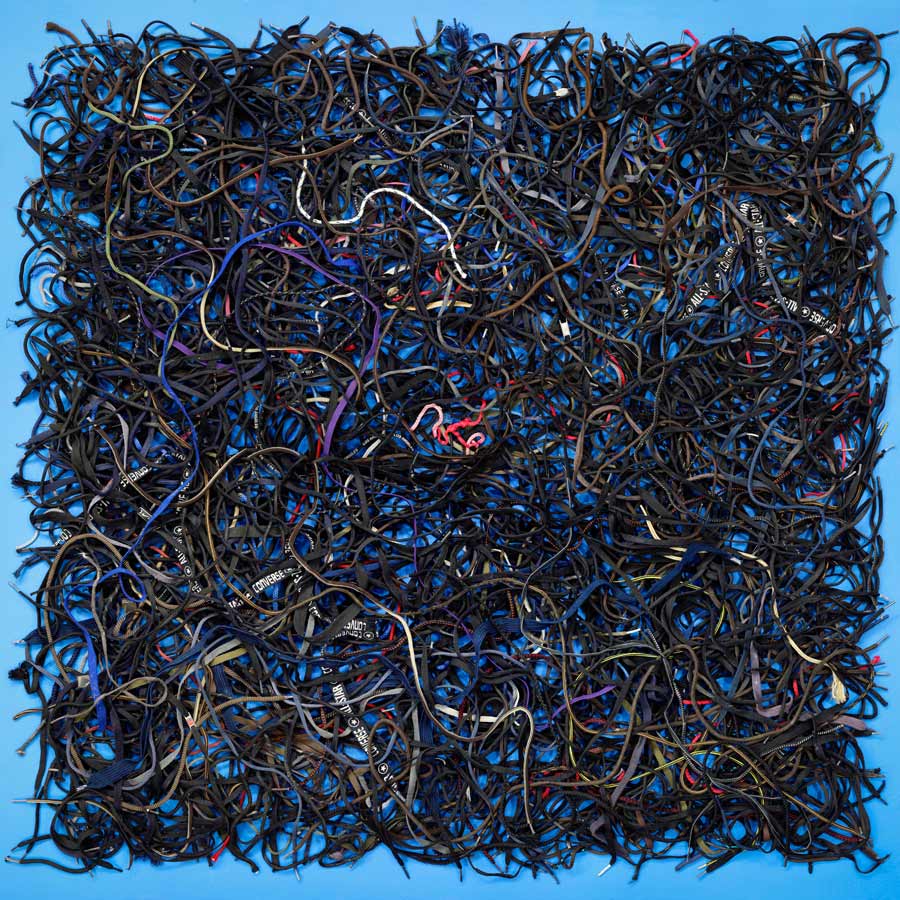 Shoelaces, Blue, 2017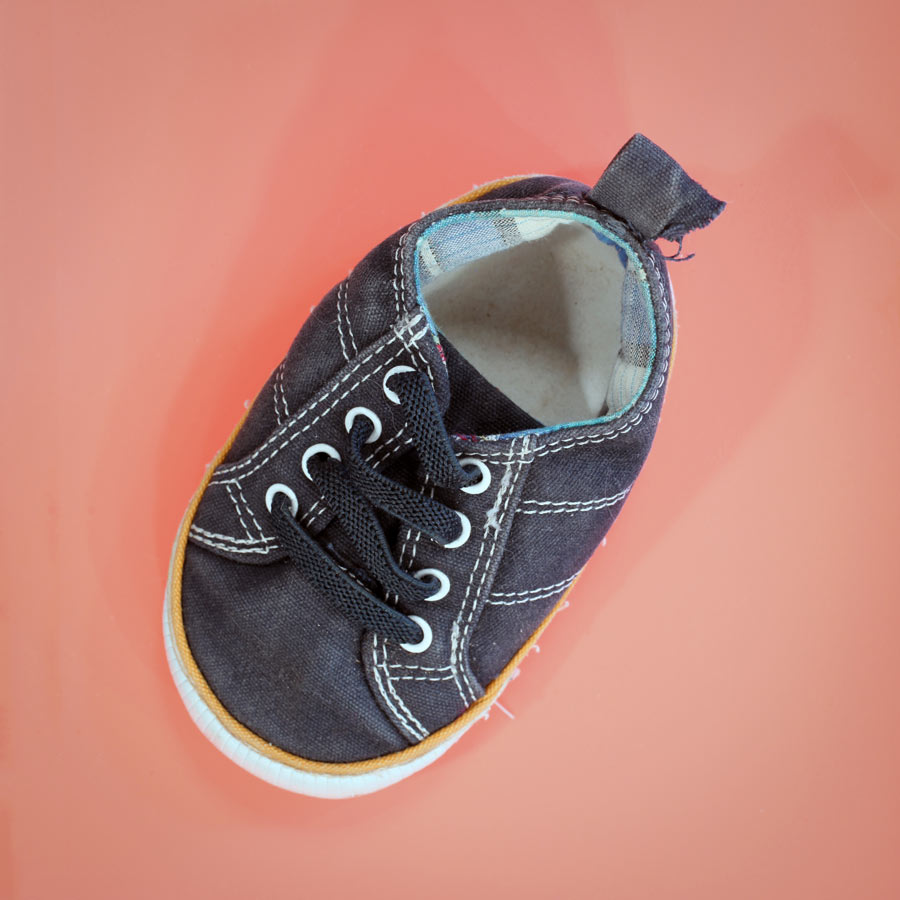 Baby Shoe, 2018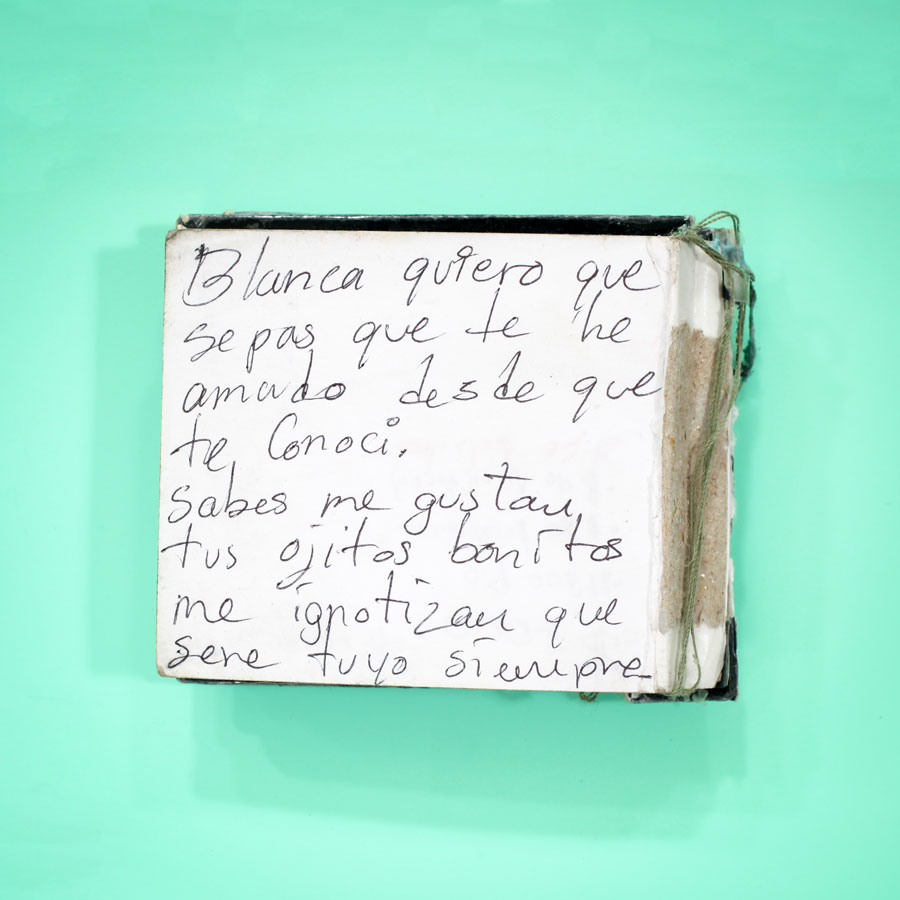 Diary, 2018