George W. Bush has been good to Mikhaela Reid: the ex-pres­i­dent and his cast of cronies pro­vid­ed the self-syn­di­cat­ed polit­i­cal car­toon­ist with a real­i­ty ripe with tar­gets for her week­ly toon, The Boil­ing Point. But, as Reid notes in this inter­view, the increas­ing­ly trou­bled post-Bush era promis­es plen­ty of mate­r­i­al for the Brook­lyn res­i­dent, whose work has appeared in numer­ous news­pa­pers and mag­a­zines (along with InThe​se​Times​.com!) since she grad­u­at­ed from Har­vard in 2003.
The cov­er of Reid's first book, Attack of the 50 ft. Mikhaela (2007) fea­tured a giant ver­sion of her­self squeez­ing a ter­ri­fied and tiny George W. Bush on the White House lawn. She's now con­tem­plat­ing the release of a sec­ond col­lec­tion lat­er this year, ​"once the new admin­is­tra­tion has set­tled," she said in ear­ly Feb­ru­ary. For more about Reid, head to her web­site. You can find all of her car­toons archived on InThe​se​Times​.com here.
In 25 words or less, what makes you so spe­cial? (Keep in mind that humil­i­ty, while admirable, is boring).
I'm loud-mouthed, argu­men­ta­tive, cyn­i­cal, angry and charm­ing. I draw fun­ny pic­tures, adore cats and want the Bushies put on tri­al — what's not to love?
Shame­less­ly plug a colleague's project.
No mat­ter how crap-ass the polit­i­cal sit­u­a­tion, the one per­son whose work always make me laugh is my friend and fel­low car­toon­ist Kei­th Knight, of ​"K Chron­i­cles" and "(th)ink" fame. He mix­es pol­i­tics with semi-auto­bi­o­graph­i­cal slice-of-life adven­tures, and the result is always smart and food-through-the-nose hilar­i­ous. His lat­est project is the dai­ly news­pa­per com­ic strip ​"The Knight Life."
Describe your politics.
I'm pro­gres­sive, fem­i­nist, anti-racist, left-wing, way, way, way to the left of the main­stream Demo­c­ra­t­ic par­ty, what-have-you. My beliefs are pret­ty sim­ple real­ly: greed is bad; racism is bad; homo­pho­bia and trans­pho­bia are bad; absti­nence-only mise­d­u­ca­tion is bad; tor­ture, unjust ille­gal wars and the mur­der of count­less inno­cent civil­ians are bad, bad, bad. Fem­i­nism is good, eco­nom­ic jus­tice is good, uni­ver­sal health­care is good, pub­lic edu­ca­tion should be good (and free). The so-called free mar­ket is a cru­el, failed, not-so-fun­ny joke. Impend­ing, man-made, glob­al envi­ron­men­tal dev­as­ta­tion is a Real­ly Hor­ri­ble Thing.
Come up with a ques­tion for your­self and answer it.
Ques­tion: The ques­tion I always hear these days is, ​"Now that Obama's in the White House, what could you pos­si­bly still have to car­toon about?" The impli­ca­tion is that every­thing is cool now, no need to be angry. We're instant­ly OK!
Answer: Sure, I teared up on elec­tion night (and not just because I was hap­py to see Bush go). But the tears have dried, and the romance is gone. I'm glad to see the end of Git­mo and the glob­al gag rule, but … what's with all the cen­ter-right­ists and Repub­li­cans in the Cab­i­net? What's with ramp­ing up the war in Afghanistan? Bipar­ti­san­ship is bull­shit — it just means let­ting Repub­li­cans have their wrong-head­ed way. And, um, I don't know if you've noticed, but our coun­try is sink­ing into anoth­er freakin' depres­sion! So, no short­age of car­toon mate­r­i­al any­time soon, if the cur­rent media cli­mate actu­al­ly leaves any news­pa­pers alive to pub­lish it in.
Media
Pick your 5 favorite web­sites and tell us why.
(I'm exclud­ing sites that promi­nent­ly fea­ture my own work, such as InThe​se​Times​.com, of course):
1. io9​.com, Gawk­er Media's sci­ence fic­tion blog. As a left-wing polit­i­cal car­toon­ist with a bleak and cyn­i­cal out­look, I'm nat­u­ral­ly a huge fan of sci­ence fic­tion, par­tic­u­lar­ly of the dystopi­an strain. So I obses­sive­ly click on io9 for every­thing from ​"Bat­tlestar Galac­ti­ca" and ​"Doc­tor Who" spoil­ers to clips from old sci-fi B movies and fab­u­lous old sci-fi pulp nov­el cov­er art.
2. Pam's House Blend, a LGBT issues blog helmed by the fan­tas­tic Pam Spauld­ing. Some­how she and her con­trib­u­tors man­age to find the time to cov­er pret­ty much every major nation­al LGBT news sto­ry from all kinds of angles and from a per­spec­tive that incor­po­rates fem­i­nism, anti-racism, social jus­tice, etc.
3. Racia­li­cious. This blog about the inter­sec­tion of race and pop cul­ture is just awe­some. It mix­es astute and seri­ous polit­i­cal and cul­tur­al com­men­tary with thought-pro­vok­ing per­son­al pieces. And the con­trib­u­tors and mod­er­a­tors tack­le con­tentious issues that could get real­ly out of hand on any oth­er site in a lev­el­head­ed and com­pas­sion­ate and thought­ful way. Also, they are all about intersectionality.
4. Fem­i­niste. Awe­some fem­i­nist blog, not to be con­fused with the also-totally-awesome …
5. Fem­i­nist­ing.
Name 5 oth­er web­sites you go to when you're procrastinating.
1. The Car­toon­ists With Atti­tude blog. Car­toon­ists With Atti­tude is a col­lec­tive of 15 kick-ass social and polit­i­cal com­men­tary car­toon­ists that I helped found in 2006, and our group blog lets me see what fel­low sub­ver­sive, angry, alter­na­tive car­toon­ists (such as Jen Sorensen, Stephanie McMil­lan, Bri­an McFad­den or Ted Rall) are up to in one handy place.
2. The Yarn Har­lot and oth­er assort­ed knit­ting blogs. Cur­rent­ly repet­i­tive stress issues pre­vent me from knit­ting much, but I can always dream.
3. Hulu and Net­flix Instant Watch. I don't have TV ser­vice, so I rely on the Inter­net for my fix of ​"The Dai­ly Show" and ​"The Col­bert Report" (Hulu) and the like.
4. Wikipedia. It may not be accu­rate on the things that real­ly mat­ter, but for some rea­son I real­ly enjoy read­ing detailed plot sum­maries of ​"Buffy the Vam­pire Slay­er" and ​"Doc­tor Who episodes." Have I men­tioned I'm a major nerdgirl?
5. The New York Times. Even when the most-emailed sto­ries are ridicu­lous pieces about sup­port groups for the girl­friends of laid-off invest­ment bankers or brides forc­ing their atten­dants to get breast implants, I just can't stay away
What's a mis­take the main­stream media always makes that real­ly gets under your skin?
I don't know where to start! Lend­ing legit­i­ma­cy, weight, author­i­ty, bal­ance, what-have-you, to whacked-out big­ots and foam­ing-at-the-mouth right-wing extrem­ists is always a big mis­take. In oth­er words, I real­ly hate the way the main­stream media is prone to treat­ing fun­da­men­tal civ­il rights (like, say, LGBT rights) or agreed-upon sci­en­tif­ic prin­ci­ples (cli­mate change) as things that are up for debate and giv­ing 50 per­cent face time to views that are 100 per­cent screwed up. They'll run two point/​counterpoint pieces or have two talk­ing heads and give equal time to the trans­gen­der woman and the rabid big­ot who wants all trans­gen­der peo­ple sent to labor camps. Or they'll give equal time to a sci­en­tist who stud­ies evo­lu­tion and some ran­dom Kansas school board mem­ber who says the lit­tle orange gob­lin liv­ing under his bed told him it was just a the­o­ry. That's crap.
I real­ly should watch the main­stream TV news more for car­toon-idea-gath­er­ing pur­pos­es, but my stom­ach just isn't that strong.
What's your favorite web-based tool for your job? Give us a quick walk through on how to use it.
I use Yojim­bo to save my car­toon ideas — it's a tool that lets you col­lect ideas, images and web pages as you surf the web using your F keys, and you can sync it to var­i­ous Macs using Mobile Me.
Pol­i­tics
What's one piece of leg­is­la­tion (state or nation­al) you'd like to see passed right now?
Uni­ver­sal health care — sin­gle-pay­er style, of course.
What's one piece of leg­is­la­tion (state or nation­al) you'd like to see defeated?
Propo­si­tion 8. I want to see Rick War­ren cry.
My polit­i­cal awak­en­ing occurred when …
My Zadie hand­ed me a stack of In These Times and The Nation and The Lib­er­al Opin­ion back issues. Seri­ous­ly — I had always had polit­i­cal opin­ions, but I'd nev­er real­ly had too much analy­sis to go with them. My pol­i­tics were also heav­i­ly influ­enced as a young woman by the anti-Rea­gan rant­i­ng of my war-protest­ing, union-mem­ber par­ents. Not to men­tion their old copies of Our Bod­ies, Our­selves and 1984. Plus the music of The Dead Kennedys and Biki­ni Kill and the comics of Ali­son Bechdel ("Dykes to Watch Out For").
Which lib­er­al politi­cian has dis­ap­point­ed you the most?
I can't pick just one! Bill Clin­ton was the first heart­break­er in this divi­sion — NAF­TA, Don't Ask, Don't Tell, so-called ​"wel­fare reform" … how could he?! More recent­ly, I was real­ly bummed out by the down­fall of Eliot Spitzer. I real­ly thought that guy was awe­some, and I loved the way he went after Wall Street. John Edwards, of course — the only major Demo­c­ra­t­ic can­di­date in the last elec­tion who actu­al­ly gave a crap about eco­nom­ic jus­tice. Oba­ma got the 2009 dis­ap­point­ment train rolling with his Cab­i­net appoint­ments and inau­gur­al invi­ta­tion to Rick Warren.
I'm also dis­ap­point­ed, in ret­ro­spect, with FDR. Way to go with the New Deal, but screw you for round­ing up Japan­ese-Amer­i­cans in intern­ment camps!
On the brighter side, I'm a big fan of Mass­a­chu­setts gov­er­nor Deval Patrick (I live in Brook­lyn, but am orig­i­nal­ly from Massachusetts).
Per­son­al
How do you get around (bike, pub­lic trans­porta­tion, car)? Why?
After an unfor­tu­nate attempt to stand on one foot while pulling on my boots, I'm not get­ting around much at all. But as soon as this cast comes off, I'll be back to rid­ing the sub­way. I gen­er­al­ly take pub­lic trans­porta­tion or my feet pret­ty much every­where, but it's hard to feel smug about it because (A) I live in Brook­lyn, and (B) I real­ly hate dri­ving. We need to invest seri­ous dol­lars in cheap, wide­spread pub­lic trans­port. As rid­er­ship goes up nation­wide, ser­vice is being slashed and fares are being raised. I'd love to see car-free city areas like they have in Europe.
What's a lifestyle choice you've made recent­ly to be greener?
We are so NOT going to stave off envi­ron­men­tal cat­a­stro­phe by encour­ag­ing indi­vid­u­als to switch to ener­gy-effi­cient appli­ances if they just hap­pen to feel like it. We need seri­ous reg­u­la­tions and con­trols and social pol­i­cy. That said, my hus­band and I final­ly start­ed bring­ing reusable bags to the super­mar­ket, and we live by the slight­ly weird light of com­pact flo­res­cent bulbs.
Name a his­tor­i­cal fig­ure you'd like to take out to din­ner. Why?
Mark Twain. Because he was smart and fun­ny and fear­less and cut­ting, and I've always want­ed to know what the hell was up with the wacky and depress­ing end­ing to A Con­necti­cut Yan­kee in King Arthur's Court.
What are five things you can't live without?
Sci­ence fic­tion, punk rock, news radio, cats, seething anger against a world gone mad.
Cul­ture
What's the last, good film you saw?
Milk! That movie made me laugh, cry and want to take to the streets to hurl bricks at big­ots all at the same time. And Let the Right One In, a haunt­ing Swedish vam­pire teen romance movie that crit­ics have hailed as an anti-Twi­light, was total­ly shiver-worthy.
What is the last, best book you have read?
World War Z: An Oral His­to­ry of the Zom­bie War by Max Brooks. It's been described as Studs Terkel's The Good War (a direct inspi­ra­tion), only with zom­bies. Which of course means it's awesome.
What is your favorite work of art or artis­tic move­ment? Who is your favorite artist?
As a car­toon­ist, I'm all about the resur­gence of graph­ic nov­els. So I'll have to go with Ali­son Bechdel and her graph­ic mem­oir Fun Home.
What trend in pop­u­lar cul­ture do you find the most annoying?
The obses­sion with the so-called celebri­ty baby boom. Do gos­sip mag read­ers real­ly need those big red cir­cles to help them decide if so-and-so is preg­nant or just bloated?
—Feb­ru­ary 6, 2009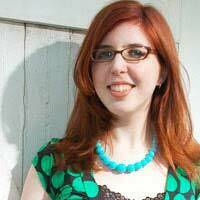 Mikhaela B. Reid
is a Brook­lyn-based polit­i­cal car­toon­ist for inthe​se​times​.com and oth­er pub­li­ca­tions. Her car­toons and blog can be seen online at
her Web site
.