'Million Hoodies' March Planned in Honor of Trayvon Martin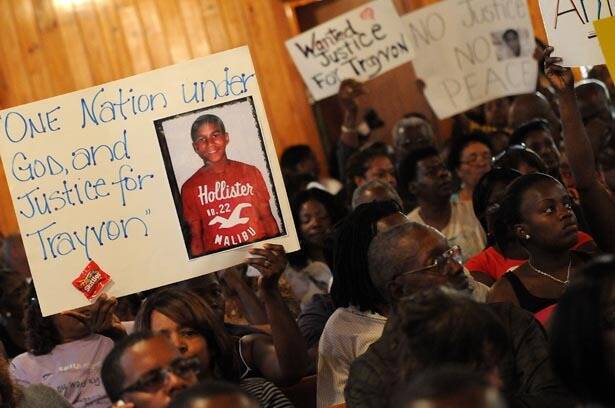 Today, on the United Nations International Day for the Elimination of Racial Discrimination, demonstrators will march against racial profiling and in honor of Trayvon Martin tonight at
6
PM in Union Square in New York.
&
nbsp; The case of seventeen-year-old Trayvon Martin has reingnited the discussion of racism in the criminal justice system. The African American youth was shot and killed in Sanford, Florida on February
26
.
&
nbsp; While walking home from a
7
-Eleven store in a gated community, Martin was spotted by neighborhood watch captain George Zimmerman, who called the police with a complaint that the teen looked
&
ldquo;real suspicious.
&
rdquo;
&
nbsp; Zimmerman, who was described in the police incident report as white but whose family describes as Hispanic, followed Martin against the suggestion of the
911
operator, and witnesses say they heard screaming, followed by a gunshot.
&
nbsp; Trayvon
&
rsquo;s body was found by police and Zimmerman was taken into custody, where he claimed that he shot Martin in self-defense.
&
nbsp; Police said they could not dispute his claim and released him immediately.
&
nbsp; Now nearly a month later, Zimmerman has not been prosecuted and a full investigation is yet to be completed.
&
nbsp; The event is being called the
&
ldquo;Million Hoodie March.
&
rdquo; Attendants are being asked to wear hoodies, as Martin was wearing one the day he was killed.
&
nbsp;
&
ldquo;A black person in a hoodie isn't automatically
&
lsquo;suspicious
&
rsquo;. Let's put an end to racial profiling!
&
rdquo; reads the Facebook page for the march. Benjamin Crump, the Martin family
&
rsquo;s lawyer, told the New York Times,
&
ldquo;[If] Trayvon would have been the triggerman, it
&
rsquo;s nothing [he] could have said to keep police from arresting him Day
1
, Hour
1
.
&
rdquo;
&
nbsp; But the Sanford police have refused to arrest Zimmerman, defending him in their public statements as a college graduate who took courses in criminal justice.
When the tapes of Zimmerman
&
rsquo;s
911
calls were released last week, the story attracted national attention.
&
nbsp; The recording led many, including Martin
&
rsquo;s parents, to believe that Martin was targeted and killed because of his race.
&
nbsp; Zimmerman
&
rsquo;s classification of Martin, an unarmed teenager walking alone with Skittles and iced tea, as
&
ldquo;real suspicious
&
rdquo; has angered people across the country.
&
nbsp; Zimmerman can also be heard whispering a racial slur in the tape, further indicating that the shooting may have been a hate crime.
&
nbsp; A Change​.org petition started by Martin
&
rsquo;s parents demanding that
&
ldquo;Norman Wolfinger, Florida's
18
th
District State's Attorney
&
hellip;investigate [Martin
&
rsquo;s] murder and prosecute George Zimmerman,
&
rdquo; has received nearly a million signatures.
&
nbsp; Martin
&
rsquo;s parents will be in attendance at the demonstration tonight.
&
nbsp; The organizers are also asking supporters to sign the online petition and to upload photos of themselves wearing hoodies with the hashtag #millionhoodies. The FBI and the Justice Department
&
rsquo;s Civil Rights Division announced on Monday that they would investigate the shooting, but Zimmerman is yet to be charged.
&
nbsp; Tonight, protestors hope to increase pressure on them to declare the killing a hate crime and bring Zimmerman to justice.
For a limited time: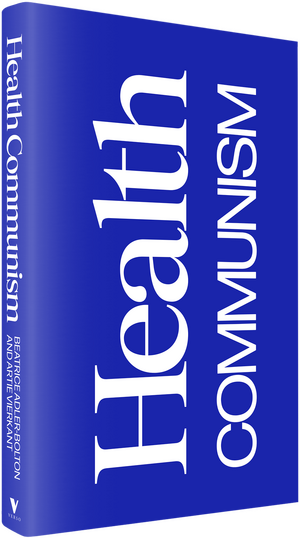 Donate $25 or more to support In These Times and we'll send you a copy of Health Communism.
A searing analysis of health and illness under capitalism from hosts of the hit podcast "Death Panel," Health Communism looks at the grave threat capitalism poses to global public health, and at the rare movements around the world that have successfully challenged the extractive economy of health.
"This is a book you should read before you die, because the ideas synthesized by Adler-Bolton and Vierkant could save our collective lives." –Jon Shaffer
Diana Rosen
is a winter/​spring
2012
In These Times editorial intern.