A Former Nation of Islam Activist Looks Back on Muhammad Ali
From a bout in Jamaica to an Air Force base in Germany to the streets of Chicago, Ali's presence was massive.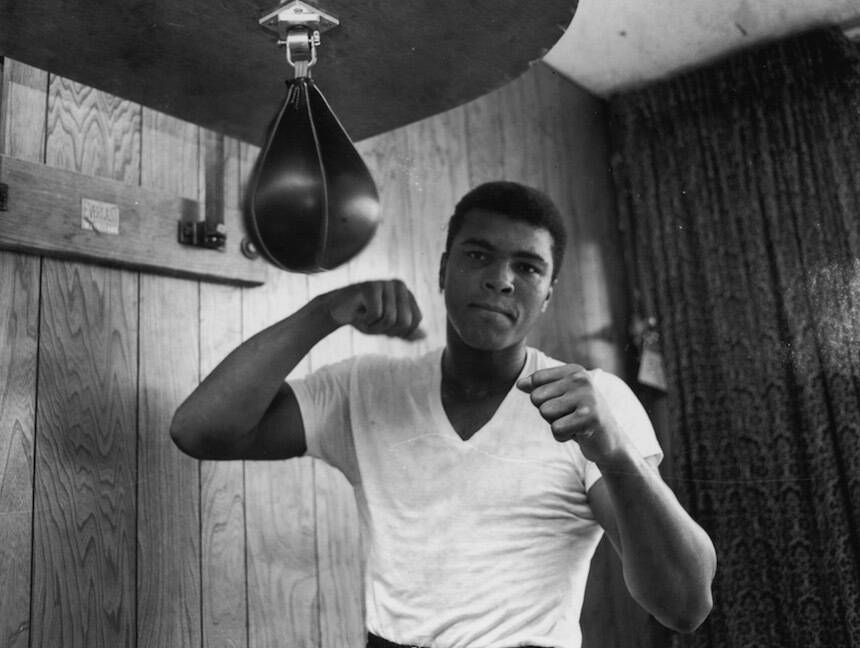 I met Muhammad Ali in Jamaica in 1974, two months after he had regained the heavyweight title against George Foreman in the ​"Rumble in the Jungle" of Zaire (now the Republic of Congo), a fight immortalized in the 1996 documentary When We Were Kings.
When Ali made that provocative statement, I was a member of the US. Air Force, stationed in Germany. It would have been difficult to find a black G.I. who disagreed with Ali's stance.
However, I felt as if I had known him since 1964, when the then Cassius Clay shook up the world by beating Sonny Liston for the heavyweight title. He vanquished the fearsome Liston with a dazzling display of boxing skills, which itself was enough to generate legions of fans in the hero-starved black community.
Although our meeting was more of an official interview, the conversation veered into personal directions. We talked of how black Chicago welcomed him during his years of boxing exile, from 1968 to 1971, and how much he learned from earning his living as a public speaker, exchanging views with a wide range of people throughout the country.
His candor and enthusiasm were surprising for someone so accustomed to the public spotlight. I was a bit intimidated by Ali's outsized public persona, but his casual manner put me at ease.
Both Ali's flamboyance and his expression of racial commitment were rare. The intensely negative public reaction to the flamboyant Jack Johnson, boxing's first African-American heavyweight champion (1908−1915), likely induced succeeding black champions like Joe Louis to adopt non-threatening public images. They may have felt that a gentle persona would help mollify the implied threat of their physical dominance.
But Ali was even fiercer out of the ring, and that rang all the right bells with those of us fired up on the rebellious spirit of the era. While sports traditionally were considered a refuge from social tumult, this unorthodox young pugilist flipped the script. He combined Johnson's boastful persona with the racial candor of Malcolm X.
The combination of athletic prowess and social conscience boosted his appeal for a generation of black baby boomers whose sense of racial distress was reaching a boiling point. The same year Clay became Ali, cities began exploding in rage in an America charged with racial grievance and its white backlash.
We followed Ali's career closely as he worked his pugilistic magic on varied opponents, marveling at the stylistic variation he brought to the boxing ring and his ability to evade punches. Not only were we fans of Ali's new-school boxing style — his flashy footwork and torso swerves were refreshing deviations from the ponderous, heavyweight norm.
But we also shouted ​"right on!" when he refused to enter the Army with his poetic justification, ​"I ain't got no quarrel with them Vietcong." He was later widely quoted as saying, ​"No Vietcong ever called me ​'nigger.' "
When Ali made that provocative statement, I was a member of the US. Air Force, stationed in Germany. It would have been difficult to find a black G.I. who disagreed with Ali's stance. The military was ironically a radicalizing agent for many African Americans during the Vietnam era, and Ali's sentiments spoke directly to their discontent. I was one of those radicalized and joined the Black Panther Party directly after my discharge.
A little while later, I joined Ali in the Nation of Islam where I eventually became an editor of Muhammad Speaks and its successor, Bilalian News. After being cleared by a unanimous Supreme Court ruling reversing his rejected conscientious objector status, Ali began boxing around the world (Indonesia, Zaire, Malaysia, Philippines, Germany) and the newspaper covered it.
I followed him to Jamaica in December 1974, where I interviewed him. I was there as part of a Nation of Islam contingent led by Min. Louis Farrakhan that was clearly designed to exploit the celebrity of the newly recrowned heavyweight champion. As a representative of the media, I was swept up into many events on that magical island nation and marveled at just how beloved he was. He was treated as a head of state; for example, he was given the key to the Kingston capital by Jamaican President Michael Manley. Thousands of celebrating Jamaicans crowded the sidewalks to catch a glimpse of Ali as his motorcade snaked through Kingston's narrow streets. Ali told me he was exceedingly proud of being treated as a statesman, rather than as an athlete.
He was also deeply revered by the anti-Vietnam War movement. His refusal to join the armed forces as a conscientious objector was a direct emulation of Elijah Muhammad, the leader of the Nation of Islam (NOI), who was jailed from 1942-1946 on charges related to evasion of military service. Ironically, the NOI doctrine to which Ali subscribed at the time identified most members of his protesting cheerleaders as ​"devils."
Ali had to reconcile these paradoxes during much of his time in the public limelight following his ban from boxing, and he finessed it as well as possible. He rendered Elijah Muhammad's race-based theology palatable to his white supporters through his engaging personality. But NOI doctrine was always a hard fit in the public square.
When Elijah died in 1975, Wallace D. Muhammad (later Warith Deen Mohamed), his son and successor, altered the doctrine, took ​"devil" out of whites' description and embraced constitutional America with a new fervor. This doctrinal deviation released Ali from a stance of racial exclusivity and allowed him to engage his multiracial fans in ways formerly avoided. Farrakhan initially followed this course as well, but later re-embraced Elijah's racial doctrine, breaking with Ali. Although the two had doctrinal differences, their relationship remained cordial.
Some speculate that Ali's universal popularity in his later years was boosted by Parkinson's disease, a debilitating illness that showcases a lack of physical prowess. There may be truth to that. But it brings me back to my 1974 conversation with the champ. Even then, he seemed to regard his physical gifts as a necessary evil as he boasted about his statesmanlike treatment in Jamaica.
He didn't downplay his athletic prowess — after all, that's what got him where he was — but he sought to keep adulation down to accord more with the NOI's edicts against sport-and-play. And that, incidentally, was another paradox: NOI doctrine advised against the very profession, boxing, in which Ali excelled.
We talked about those doctrinal intricacies that sunny day in Jamaica like old homies; him, me and his brother Rahman. I soon realized that his agile mind was even more graceful than his boxing skills. I was reminded of that when we occasionally touched base over the years. He may have been quieted by Parkinson's, but the force of his example reminds us that our power is beyond the physical. I will miss him.
For a limited time: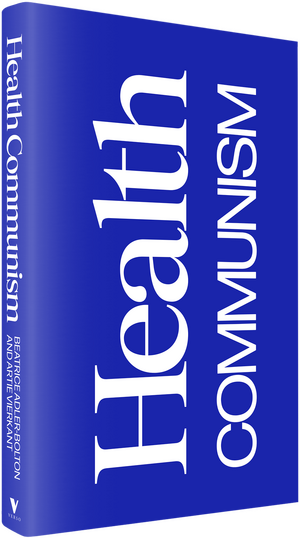 Donate $25 or more to support In These Times and we'll send you a copy of Health Communism.
A searing analysis of health and illness under capitalism from hosts of the hit podcast "Death Panel," Health Communism looks at the grave threat capitalism poses to global public health, and at the rare movements around the world that have successfully challenged the extractive economy of health.
"This is a book you should read before you die, because the ideas synthesized by Adler-Bolton and Vierkant could save our collective lives." –Jon Shaffer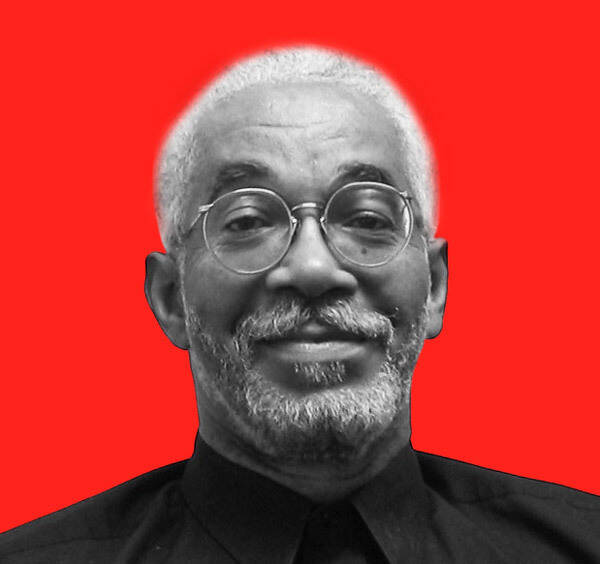 Salim Muwakkil
is a senior editor of
In These Times
, where he has worked since
1983
. He is the host of The
Salim Muwakkil
show on WVON, Chicago's historic black radio station, and he wrote the text for the book
HAROLD: Photographs from the Harold Washington Years
.