Chiapas, Mexico
—In a concrete and wooden hut in the tiny K'an Akil community of the highlands of Chiapas, the sound of soft rain on a tin roof mixes with the pungent scent of incense made from tree resin and the chanting of Hail Marys and Our Fathers in the Mayan tongue of Tzeltzal.
The people gathered here are performing a mourning Mass for Antonio Mejia Vazquez, the town deacon and patriarch of the community. He acquired this small parcel of lush, rainy land about 30 years ago and, along with his brothers and their families, carved out a cornfield on a slope rising steeply above the huts, where chickens and hogs now meander, children play and women in brightly embroidered traditional blouses and wool skirts make tortillas out of corn on a smoky wood fire.
In 1999, the 50 or so members of K'an Akil decided to declare themselves an autonomous community aligned with the Zapatistas, the guerrilla movement that emerged on New Year's Day 1994 by taking over the city of San Cristobal de las Casas and demanding the Mexican government recognize indigenous rights to autonomous government, land and education.
On August 26, Mejia was shot to death by several members of the Aguilares, a group variously described as "paramilitaries" or simply "thugs," in the latest of several attacks by paramilitaries on Zapatista supporters in Chiapas. In the past two months, violence has escalated in the region. While government officials deny the conflict is political, local NGO leaders and activists note that the low-intensity war being waged against the autonomous communities has intensified in the past few months, with the reported incursion of hundreds of new army and paramilitary troops in the Lacondon jungle and surrounding areas over the summer.
This "low-intensity warfare," a term coined by the government itself, consists of breaking down the resolve of communities through constant military presence, harassment and intimidation from paramilitary groups like the Aguilares. Zapatista supporters view the military and paramilitary presence as a key part of the government's plan to take over collective lands for projects like the Plan Puebla Panama, a proposed series of transportation corridors in the region.
Mejia's family couldn't even get to his body for a day and a half, since members of the Aguilar group continued to stand guard over the corpse and fire shots into the air. When they were finally able to recover Mejia's body, with the protection of a contingent of hundreds of Zapatista supporters from other communities, they found his ears had been sliced off and his left cheek cut away.
Community leaders say the Aguilares are trying to take over their land through a campaign of intimidation and terror. In December 2001, the Aguilares cut a water line that had connected K'an Akil to a spring in the mountains. They demanded 8,000 pesos (about $800) to reconnect the water supply, money the town didn't have. Tensions escalated, and the Aguilares began to make death threats against Mejia and his family.
Mejia was one of four Zapatista supporters murdered in August. In all four cases, the murderers, whose identities are well-known, continue to enjoy almost complete immunity from prosecution. Mexican President Vicente Fox and Chiapas Gov. Pablo Salazar have both publicly stated recently that no armed paramilitary organizations exist in Chiapas. Locals say that, to the contrary, the paramilitaries are as strong as ever and receiving weapons and other clandestine support from the military.
Since Fox unseated Mexico's long-time ruling party, the Institutional Revolutionary Party (PRI), the president's campaign promise to solve the Chiapas conflict in "15 minutes" has proved completely hollow. "The paramilitaries have lost some support since the PRI is no longer in power," says Ruben Moreno of the Chiapas Community Defenders Network. "But even though the links aren't as direct, it is evident that they are supported by the government through total impunity."
Before Mejia, two Zapatista supporters were murdered August 25 in the community of Amaytik during a raid by the paramilitary group OPDIC, an organization with branches throughout Chiapas that claims to be an indigenous rights group and is vocal in its opposition to the Zapatistas. The Center for Political Analysis and Social and Economic Research has done a study noting the presence of OPDIC chapters in areas key to government-sponsored development projects like the Plan Puebla Panama, a fact they say is no coincidence.
Zapatista supporter Jose Lopez Santiz was also shot to death in August. He was gunned down in his cornfield in front of his two sons, who identified his killers as friends of a wealthy local landowner. The Zapatista community had "recuperated" part of the landowner's holdings to work as their own.
Thousands of Zapatista supporters held protests calling for justice in the case. In a public statement, Gov. Salazar himself urged protesters to have faith in the judicial system. Community leaders note that after Santiz's wife and brother went to the police in Altamirano, they tried to prevent the body from being examined and declared his death was caused by a falling tree.
The Zapatistas have not issued a statement since April 2001, when the government failed to meet their demands for autonomy after the march of tens of thousands of Zapatistas and their supporters to Mexico City. They are expected to break their silence soon in response to the killings, as well as a September decision by the Mexican Supreme Court that dismissed challenges to the controversial Indigenous Rights Law passed last year, which critics say offers very few indigenous rights and undermines stronger existing laws.
The Zapatistas have also found some of their support bases, such as ARIC Independiente, the cattle ranchers' union, and ORCAO, the coffee growers' union, eroded by Salazar's program offering incentives for collective landholders to privatize their land. The autonomous communities vehemently oppose this trend, saying it makes it easier for the government and corporations to buy up land for development and exploitation of natural resources.
Meanwhile, those who live in K'an Akil live with the immediate fear and grief caused by the paramilitary presence. "We are afraid of these groups," a spokesman from the community told a group of human rights observers from the Mexico Solidarity Network in late September. "We can't work because of the threats. The women are afraid to leave their homes at all, and children can't go to school. The paramilitaries keep doing this to us night and day."
Be one of the first
Help kick off the new era of In These Times! Without a media that brings people together and creates a written record of the struggles of workers, their voices will be fragmented and forgotten.
The mission of In These Times is to be that written record, and to guide and grow those movements.
We have a lot of work ahead of us, and that work starts today. Early support is the most valuable support, and that's why we're asking you to pitch in now. If you are excited for this new era of In These Times, please make a donation today.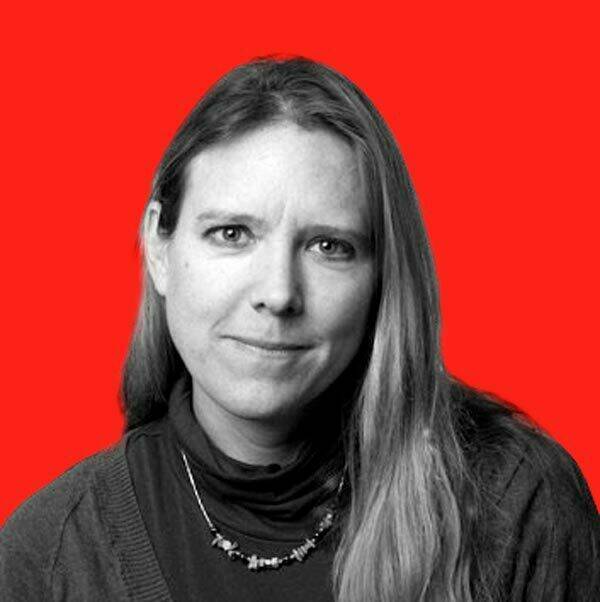 Kari Lydersen is a Chicago-based journalist, author and assistant professor at Northwestern University, where she leads the investigative specialization at the Medill School of Journalism, Media, Integrated Marketing Communications. Her books include Mayor 1%: Rahm Emanuel and the Rise of Chicago's 99%.