Naomi Klein's New Book Is a Manual for a Movement
This Changes Everything argues that only grassroots movements, not politicians or the 1%, can prevent climate disaster.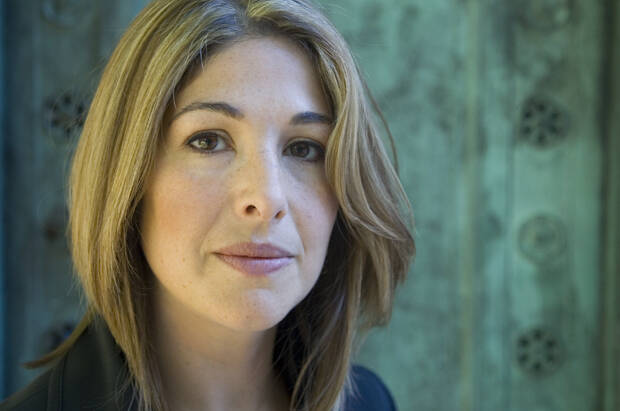 It is fit­ting that Nao­mi Klein's lat­est work, This Changes Every­thing: Cap­i­tal­ism vs. the Cli­mate, was released this week in Sep­tem­ber. On Sun­day, tens of thou­sands will pour into the streets of mid­town Man­hat­tan for the People's Cli­mate March. On the eve of yet anoth­er Unit­ed Nations sum­mit aimed at slash­ing glob­al green­house gas emis­sions, the action could well be the sin­gle largest envi­ron­men­tal demon­stra­tion in history.
Naomi Klein's thesis is breathtakingly simple and radical: The structures of international capitalism, eternally committed to relentless economic growth, are not capable of addressing the climate crisis.
This Changes Every­thing is not just anoth­er ​"call to action" to stop run­away glob­al warm­ing before it's too late. We have seen plen­ty such pleas in the past. They're often aimed at elites, the polit­i­cal and busi­ness lead­ers who've brought the plan­et to the brink of eco­log­i­cal col­lapse and who can, the log­ic goes, just as eas­i­ly pull us back from the edge.
This hasn't worked yet, and Klein's new book is a prod­uct of this spec­tac­u­lar inac­tion. In it, she argues that only col­lec­tive action from below — move­ments like the mass of work­ers and stu­dents march­ing in New York this week­end — can solve the cli­mate cri­sis in a humane way.
Her the­sis is breath­tak­ing­ly sim­ple and rad­i­cal: The struc­tures of inter­na­tion­al cap­i­tal­ism, eter­nal­ly com­mit­ted to relent­less eco­nom­ic growth, are not capa­ble of address­ing the cli­mate cri­sis. Only a more redis­trib­u­tive eco­nom­ic mod­el geared toward meet­ing human needs rather than churn­ing out prof­its — call that sys­tem what­ev­er you want — is up for the task.
She makes this an easy con­clu­sion to reach. As in her two pre­vi­ous works, No Logo and The Shock Doc­trine, Klein excels at mak­ing rad­i­cal demands seem so effort­less­ly log­i­cal and palatable.
Sci­en­tists and pol­i­cy experts alike know the depth of our plan­e­tary predica­ment. In order to avoid the most cat­a­clysmic effects of cli­mate change, we need to make sure that tem­per­a­tures don't rise by more than two degrees Cel­sius above their pre-indus­tri­al aver­age. (Unfor­tu­nate­ly, tem­per­a­tures have already sky­rock­et­ed 0.8 degrees past that point and are on track to blow past the two-degree lim­it in the com­ing decades).
The solu­tion: The vast major­i­ty of known fos­sil fuel reserves need to stay in the ground, and we must imme­di­ate­ly begin the tran­si­tion to an econ­o­my pow­ered by renew­able sources of ener­gy. Yet obvi­ous­ly, this isn't even close to happening.
A com­mon mis­con­cep­tion is that the nec­es­sary tech­nol­o­gy just isn't there yet. Not so, says Klein, cit­ing the work of Stan­ford Uni­ver­si­ty Pro­fes­sor Mark Z. Jacob­son. In 2009, the civ­il engi­neer and his co-author found that 100 per­cent of the world's ener­gy could be sup­plied by wind, water and solar resources, by as ear­ly as 2030. The pri­ma­ry obsta­cle to enact­ing such a tran­si­tion is our eco­nom­ic mod­el — one that answers to the fos­sil fuel indus­try and its cham­pi­ons in gov­ern­ment, not ordi­nary peo­ple in line to bear the brunt of the cri­sis. ​"Our prob­lem has a lot less to do with the mechan­ics of solar pow­er than the pol­i­tics of human pow­er," Klein writes.
Indeed, Klein is a mas­ter at unpack­ing myths and con­tra­dic­tions, wher­ev­er their ori­gins lie on the polit­i­cal spec­trum. Nat­u­ral­ly, she bash­es Big Oil and Big Gas for their sadis­tic, extrac­tion-fueled fan­tasies of tear­ing up the plan­et until noth­ing comes out.
But she is equal­ly as harsh on the col­lab­o­ra­tionists in the major envi­ron­men­tal­ist orga­ni­za­tions — ​"Big Green," who have tried cozy­ing up to the planet's pall­bear­ers in indus­try and gov­ern­ment for decades. (Dur­ing her research, Klein made the stom­ach-churn­ing dis­cov­ery that the Nature Con­ser­van­cy lit­er­al­ly allows oil drilling on land it owns in Texas.)
In her view, envi­ron­men­tal­ists who think they can work hand in hand with the ene­my are per­haps just as guilty as the pol­luters them­selves. ​"Between [those] who rec­og­nize that cli­mate change is a pro­found threat to our eco­nom­ic and social sys­tems and there­fore deny its sci­en­tif­ic real­i­ty, and those who claim cli­mate change requires only minor tweaks to busi­ness-as-usu­al and there­fore allow them­selves to believe in its real­i­ty, it's not clear who is more delud­ed," she writes.
This Changes Every­thing is not with­out faults. In spite of the book's gen­er­al clar­i­ty in iden­ti­fy­ing the source of the cli­mate cri­sis, the book suf­fers from moments of the­o­ret­i­cal fog­gi­ness. Klein seems to use the terms ​"cap­i­tal­ism," ​"free mar­kets," ​"neolib­er­al­ism" and ​"extrac­tivism" almost inter­change­ably. They don't all nec­es­sar­i­ly mean the same thing. One can imag­ine a soci­ety in which pri­vate employ­ers most­ly own the means of pro­duc­tion, but are also held in check by a redis­trib­u­tive, eco­log­i­cal­ly-con­scious state.
Will this kind of social demo­c­ra­t­ic mod­el do or must we go fur­ther to save the plan­et? These sorts of ques­tions are left unanswered.
The book's opti­mism is one of its strengths, but at times, Klein seems to over­state the pow­er of the exist­ing cli­mate jus­tice move­ment. She refers to the planet's dis­parate anti-fos­sil fuel strug­gles — pock­ets of oppo­si­tion to tar sands pipelines in Cana­da and min­ing projects in Greece, for instance — as ​"Blocka­dia." This makes sense, and the term is wel­come, since activists are ulti­mate­ly fight­ing a com­mon ene­my in the fos­sil fuel indus­try. But not every one of these local strug­gles aims for an eco­nom­i­cal­ly just, let alone anti-cap­i­tal­ist, soci­ety on the horizon.
For exam­ple, in Feb­ru­ary, I cov­ered the now-aban­doned Blue­grass Pipeline project, a Williams Ener­gy and Board­walk joint ven­ture that would have shipped nat­ur­al gas liq­uids from the shale fields of Penn­syl­va­nia and Ohio to refiner­ies on the Gulf Coast. The pipeline was ulti­mate­ly defeat­ed by a wall of grass­roots oppo­si­tion in Ken­tucky. There were excep­tions, but over­all, the move­ment was deeply con­ser­v­a­tive. Few anti-pipeline advo­cates talked of alter­na­tive ener­gy; few­er still of an alter­na­tive eco­nom­ic mod­el. Some of the lead­ing oppo­nents includ­ed a 50-year-old thor­ough­bred train­er who lived on a 300-acre horse farm and a glob­al warm­ing-deny­ing state sen­a­tor dri­ven by a fierce loy­al­ty to pro­tect­ing pri­vate property.
"Our opin­ion is they can't get across Ken­tucky with­out using emi­nent domain," Repub­li­can Sen. Jim­my Hig­don told me in an inter­view at the time. ​"We just want to make sure if a landown­er says no, that no means no."
NIM­BY-inflect­ed ele­ments con­tin­ue to haunt some of the Unit­ed States' oth­er anti-fos­sil fuel strug­gles, such as the frack­ing bat­tles in rur­al Col­orado and New York. This is not to say that a more pro­gres­sive, more pow­er­ful ​"Blocka­dia" is not pos­si­ble. Potent rad­i­cal­ly-mind­ed envi­ron­men­tal coali­tions are, in fact, emerg­ing across the globe. But much work remains to be done.
In her con­clu­sion, Klein ref­er­ences French psy­chi­a­trist Frantz Fanon's Wretched of The Earth, a ground­break­ing call for nation­al lib­er­a­tion and post-colo­nial utopia. Fanon's 1961 work is one of those exceed­ing­ly rare par­a­digm-shift­ing texts; at a time of mas­sive colo­nial upheaval and tran­si­tion, it served as a kind of intel­lec­tu­al field man­u­al for a gen­er­a­tion of rev­o­lu­tion­ar­ies grap­pling with their posi­tion in his­to­ry. This Changes Every­thing, as the self-ref­er­en­tial title sug­gests, could very well be one of those books. That will depend on the strength of the movement.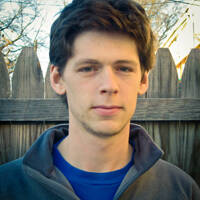 Cole Stan­gler
writes about labor and the envi­ron­ment. His report­ing has also appeared in The Nation, VICE, The New Repub­lic and Inter­na­tion­al Busi­ness Times. He lives in Paris, France. He can be reached at cole[at]inthesetimes.com. Fol­low him
@colestangler
.