Nazis vs. Nature
A new film dramatizes a 1936 mountain-climbing contest--and prefigures the horrors of World War II.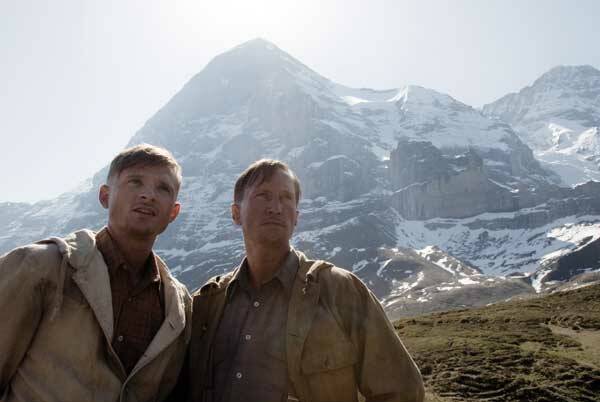 Reader donations, many as small as just $1, have kept In These Times publishing for 45 years. Once you've finished reading, please consider making a tax-deductible donation to support this work.
As the Berlin Olympics drew closer in 1936, Nazi Germany's news media hyped efforts to solve the ​"last problem of the Western Alps" for climbers: the conquest of the north face of Eiger mountain, in Switzerland. As a prelude to the summer Olympics, the regime unsurprisingly wanted the alpine conquerors to be Germans.
North Face, a German-language film opening in commercial American theaters this week, tells the historically-based story of two German climbers tasked with reaching the Eiger's summit. The result is a pulsating tale of alpine adventure that is full of political overtones – for some viewers, the explicit notion of solving a ​"problem" will evoke the infamous Nazi euphemism for genocide, ​"the Final Solution to the Jewish problem." I admired the film's spare intelligent tone, even as I shed a tear.
It turns out that Luise, a young aspiring photojournalist largely relegated to making coffee for the men at a Berlin newspaper, grew up in the Bavarian mountain town of Berchtesgaten with two accomplished German climbers most likely to succeed in ascending that slope. She is dispatched by the newspaper to feel out their intentions and encourage them to make the climb.
Luise's character ("character" in both the moral and cinematic senses) grows in relation to her editor, a superficially charming man whose Nazi/​social Darwinist pronouncements about race and struggle are painfully obnoxious. But actor Ulrich Tukur portrays the editor in a totally non-cartoonish way. His cold-blooded approach to journalism goes beyond ideology: it brings to mind the cynical business demands of modern media, as he boasts of his ​"nose" for news and pontificates on what makes a big story.
North Face​'s ending, all the more beautiful for its subtlety, shows how far Luise will go to reject Nazism; but I can't give this detail away without spoiling it. Before that final scene, Luise enlivens the plot with a restrained but emotionally affecting romance with Toni, the more mature of the two mountaineers.
Toni and his closest friend and climbing partner, Andi, are soldiers in a special mountain unit stationed in Berchtesgaten (which would later become the notorious site of Hitler's mountain retreat), but they are allergic to military discipline. We see them on latrine duty because they violated curfew by returning late after clambering up a nearby peak. The two men also reveal themselves to be anti-Nazi, but more in a temperamental than political sense (e.g., they amusingly find ways not to return the Nazi salute).
North Face, in part shot on location at the Eiger, effectively displays the obscene contrast between the hard-bitten climbers and the well-heeled tourists at a luxurious Swiss hotel at the foot of the mountain who observe them struggling up the treacherous, vertiginous rock face of that icy slope. What is an entertainment to onlookers turns into a prolonged life-or-death battle, as the desperate effort to conquer a mountain becomes an obvious metaphor for the Nazi dream of conquest played out in earnest a few years later.
It is not hard to envision the embattled mountaineers in 1936 as symbolizing the legions of other young Germans who would suffer and die in the snows of Russia and on numerous other battlefields in the catastrophic world war to come.
Commercial showings of North Face begin this week in the United States. For a full list of theaters around the country screening the film, go here.
Your donation makes In These Times possible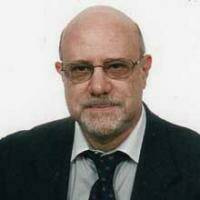 Ralph Seliger
specializes in writing about Israel and Jewish cultural and political issues. He was the final editor of
Israel Horizons
, the recently expired quarterly publication of Meretz USA, now known as
Partners for Progressive Israel
, for which he is blog co-administrator, and also blogs for
Tikkun Daily
.