New Chance of Clemency for Thousands of Federal Prisoners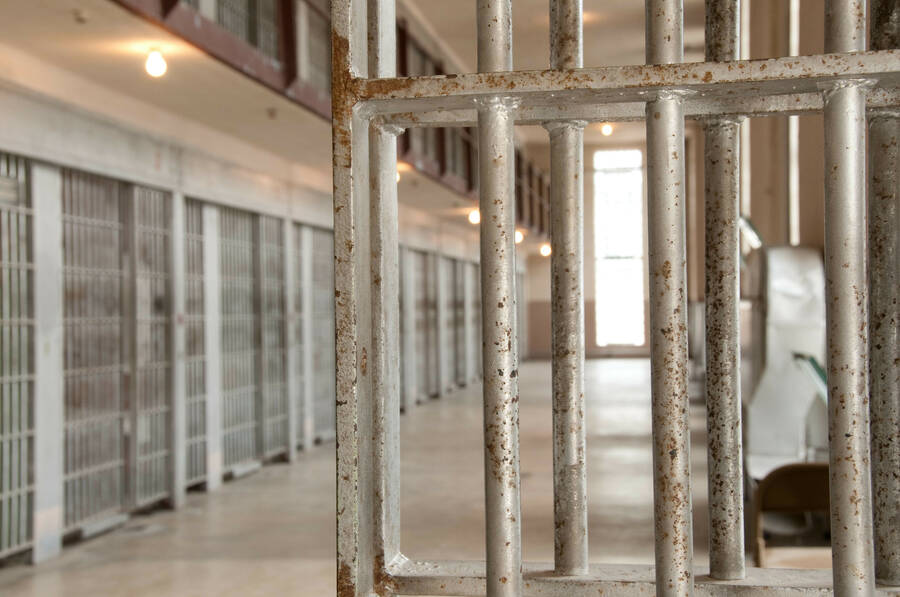 This week, fed­er­al pris­ons began noti­fy­ing all 217,000 pris­on­ers about a new ini­tia­tive to reduce thou­sands of sen­tences. Mark Osler, Pro­fes­sor of Law at the Uni­ver­si­ty of St Thomas in Min­neso­ta, has advo­cat­ed for greater use of clemen­cy for years, and start­ed a com­mu­ta­tions clin­ic, now in its third year. He pre­vi­ous­ly worked as a fed­er­al pros­e­cu­tor in Detroit, where he says he ​"became aware of some of the prob­lems we were cre­at­ing with our pros­e­cu­tions, prob­a­bly even more than we were solv­ing." The Prison Com­plex spoke with Pro­fes­sor Osler about what the Depart­ment of Jus­tice's new clemen­cy ini­tia­tive means.
Let's start with some basics. What is clemen­cy? What's the legal def­i­n­i­tion and how is it used?
The Unit­ed States con­sti­tu­tion gives the pres­i­dent the par­don pow­er. It's real­ly one of hte only unchecked pow­ers that the pres­i­dent has, the courts can't reverse it and con­gress can't lim­it it. That pow­er, the par­don pow­er, pri­mar­i­ly comes out in two ways. One is through what we know as par­dons, where there is the legal effect of nul­li­fy­ing some of the effects of hav­ing been con­vict­ed of a crime. The oth­er form of clemen­cy is com­mu­ta­tion of a sen­tence where the con­vic­tion remains intact but the sen­tence is short­ened and what we're see­ing now with Pres­i­dent Oba­ma is a new focus on the form of clemen­cy that's com­mu­ta­tion. He seems to have com­mit­ted to short­en­ing the sen­tences of a large num­ber of defen­dants who have been over-sen­tenced pri­mar­i­ly for nar­cotics sentences.
How has clemen­cy been used his­tor­i­cal­ly in the US?
It's var­ied quite a bit his­tor­i­cal­ly. The first use of clemen­cy under the par­don pow­er was by George Wash­ing­ton. He par­doned some of the peo­ple who had been sen­tenced to death in the Whiskey Rebel­lion. Since then, pres­i­dents have used it in very, very dif­fer­ent ways. One thing that we've seen though his­tor­i­cal­ly is that most pres­i­dents used it reg­u­lar­ly, that is they issued clemen­cy through­out their terms. In the mod­ern era though, the last three or four pres­i­dents, we haven't seen that hap­pen­ing. Pres­i­dents have wait­ed until the end of their sec­ond term to real­ly use the par­don pow­er, and that's unfor­tu­nate because it was intend­ed to be used when cir­cum­stances required it. and pres­i­dents haven't been ful­fill­ing that respon­si­bil­i­ty. It looks like that's about to change with Pres­i­dent Oba­ma which is a great thing.
Tell us more about those changes announced by the Depart­ment of Justice.
What's hap­pen­ing right now is there's two big devel­op­ments, one that isn't get­ting talked about enough is that they moved out the old par­don attor­ney who was very resis­tant to grant­i­ng clemen­cy and have put a new per­son in as par­don attor­ney. Her name is Deb­o­rah Leff. Based on her back­ground it would seem that she's much more amenable to the actu­al issuance of clemen­cy than the past two par­don attor­neys have been. And that's a real­ly refresh­ing change and one that's going to be impor­tant prob­a­bly beyond Oba­ma's term because the par­don attor­ney is a civ­il ser­vice posi­tion not a polit­i­cal appoint­ment. The sec­ond thing that we're see­ing is that the pres­i­dent, through the attor­ney gen­er­al and the deputy attor­ney gen­er­al has announced a new ini­tia­tive to grant a large num­ber of com­mu­ta­tions where there's going to be a stream­lined process that's going to be tar­get­ed towards those whose sen­tence would be low­er if they were sen­tenced today. In oth­er words, those who are most like­ly to ben­e­fit are going to be peo­ple who would receive the ben­e­fit of a change of the law or DOJ (Depart­ment of Jus­tice) poli­cies that have occurred since the time they were sen­tenced. The oth­er caveat is that it's only going to affect peo­ple who have served at least 10 years as of now. Again accord­ing to DOJ itself they are hop­ing to rec­om­mend clemen­cies to the pres­i­dent for hun­dreds or thou­sands of peo­ple. Which means its going to be the first broad, prin­ci­pled, use of the par­don pow­er in four decades.
Talk us through the process of clemen­cy. What's the process that peo­ple go through in order to apply for clemency?
That process is going to be described in a com­mu­ni­ca­tion that's going to go out to peo­ple who are incar­cer­at­ed in fed­er­al pris­ons (in May). There's going to be pre­sum­ably a form, that peo­ple can fill out that will describe their sit­u­a­tion, how long they've been in, what they've been con­vict­ed of, what com­pli­cat­ing fac­tors there may be. And that's going to be for­ward­ed to a group out­side the Depart­ment of Jus­tice that's going to screen them. That group has been formed by advo­ca­cy groups like the ACLU, (Amer­i­can Civ­il Lib­er­ties Union) the NACDL, (Nation­al Asso­ci­a­tion of Crim­i­nal Defense Lawyers), the ABA, (Amer­i­can Bar Asso­ci­a­tion) and a few others.
You men­tioned you expect peo­ple con­vict­ed of drug offens­es, to pri­mar­i­ly be affect­ed by this new move by the Jus­tice Depart­ment. Will oth­er peo­ple be eli­gi­ble to apply for clemency?
Inter­est­ing­ly, when the deputy attor­ney gen­er­al laid out what the para­me­ters are going to be of the new pro­gram, he did not lim­it it to nar­cotics defen­dants, so there is not that for­mal lim­i­ta­tion. Now, because most of the change in law and pol­i­cy in the past cou­ple of decades has been in the field of nar­cotics I think most peo­ple expect that the bulk of clemen­cies will be for nar­cot­ic defen­dants, but it's impor­tant to rec­og­nize that that express lim­i­ta­tion was not put on the program.
Why do you think the Oba­ma admin­is­tra­tion, and the Jus­tice Depart­ment has tak­en this step now?
I think there's a few fac­tors that come into play. Num­ber one is that this pres­i­dent is a con­sti­tu­tion­al law schol­ar, he's also some­one who's very aware of racial injus­tices. And here he has a con­sti­tu­tion­al pow­er he can employ to fix an injus­tice that has a racial com­po­nent to it espe­cial­ly when we look at the use of the crack laws, to reach long sen­tences. So that's part of it. The sec­ond, and this is real­ly impor­tant to rec­og­nize, is there is a right-left con­sen­sus right now on the issue of clemen­cy. Rec­og­niz­ing that there is a prob­lem with the fed­er­al over-exten­sion of crim­i­nal law, that the war on drugs failed and it cre­at­ed real­ly bad out­comes in terms of mass incar­cer­a­tion. Its not just peo­ple on the left who are say­ing this but you have sig­nif­i­cant voic­es on the right who are trou­bled by the cost and the jus­tice issues. When you have con­ser­v­a­tives and pro­gres­sives agree­ing on some­thing like this it's a much bet­ter envi­ron­ment for the pres­i­dent to do some­thing. He's step­ping for­ward with peo­ple on both sides behind him.
Talk a lit­tle more about that appar­ent dis­crep­an­cy that peo­ple can be serv­ing much longer sen­tences or sig­nif­i­cant­ly longer sen­tences for crimes for which they would­n't receive the same sen­tence today.
One of the most obvi­ous ones is the Fair Sen­tenc­ing Act which passed in 2010. What it did was increase the thresh­old to trig­ger manda­to­ry min­i­mums in crack cas­es. When con­gress passed that it changed the law but it was not made retroac­tive so it did­n't affect peo­ple who were already in prison. What this pro­gram (the clemen­cy ini­tia­tive) pro­vides is a way for those peo­ple who did­n't get the ben­e­fit of the Fair Sen­tenc­ing Act to have their sen­tence revised to what it would be if they were sen­tenced today.
Why do you think those changes weren't made retroactive?
I think it was a com­pro­mise in con­gress prob­a­bly to get through the Fair Sen­tenc­ing Act. They did­n't want to risk the fail­ure to pass that mea­sure by includ­ing retroac­tiv­i­ty. That said it may well have passed even with retroac­tiv­i­ty they just chose not to take that risk
Do you envis­age this increased use of clemen­cy hav­ing a sig­nif­i­cant impact on the fed­er­al prison population?
Giv­en that we have a prison pop­u­la­tion north of 200,000 and a real­ly ambi­tious clemen­cy project would release 5000 pris­on­ers, that's sig­nif­i­cant, espe­cial­ly if you're one of those 5000. But what's real­ly going to make a dif­fer­ence is sen­tenc­ing reform and that's some­thing that con­gress will hope­ful­ly take up much more seri­ous­ly in the next term.
What oth­er tools are at peo­ples dis­pos­al to reduce the prison population?
That's the biggest one. And frankly the oth­er thing that's real­ly impor­tant, and it's going on behind the scenes, is try­ing to change the cul­ture in the Depart­ment of Jus­tice. Instead of pros­e­cu­tors of hav­ing an eth­ic where seek­ing a long sen­tence has a val­ue in and of itself, they only do so where that is going to solve a prob­lem. Let's face it, with a lot of long sen­tences that have been received in the past it achieves ret­ri­bu­tion but it does­n't solve a problem.
Do you think there's an ele­ment of des­per­a­tion in using this exec­u­tive pow­er to deal with these exces­sive sentences?
I don't think it's an act of des­per­a­tion. I think it's appro­pri­ate with­in the con­sti­tu­tion­al struc­ture. We've seen this hap­pen in the past. The pres­i­dent can iden­ti­fy and sig­nal to the oth­er branch­es of gov­ern­ment we need to adjust the way we approach some­thing. Look at what Pres­i­dent Ford did after the Viet­nam War where he assem­bled a pres­i­den­tial clemen­cy board and gave clemen­cy to thou­sands, to fif­teen thou­sand peo­ple who had evad­ed the draft, or gone AWOL from the army. It was­n't con­gres­sion­al action. That cer­tain­ly was­n't des­per­a­tion, it was the appro­pri­ate use of a con­sti­tu­tion­al tool by the pres­i­dent to do some­thing that was in the nation­al inter­est, and I think that's what this pres­i­dent envi­sions doing as well.
George Laven­der
is an award-win­ning radio and print jour­nal­ist based in Los Ange­les. Fol­low him on Twit­ter @GeorgeLavender.