Judge's Ruling Re-Opens a Major Loophole that Allows Union Busters To Remain in the Shadows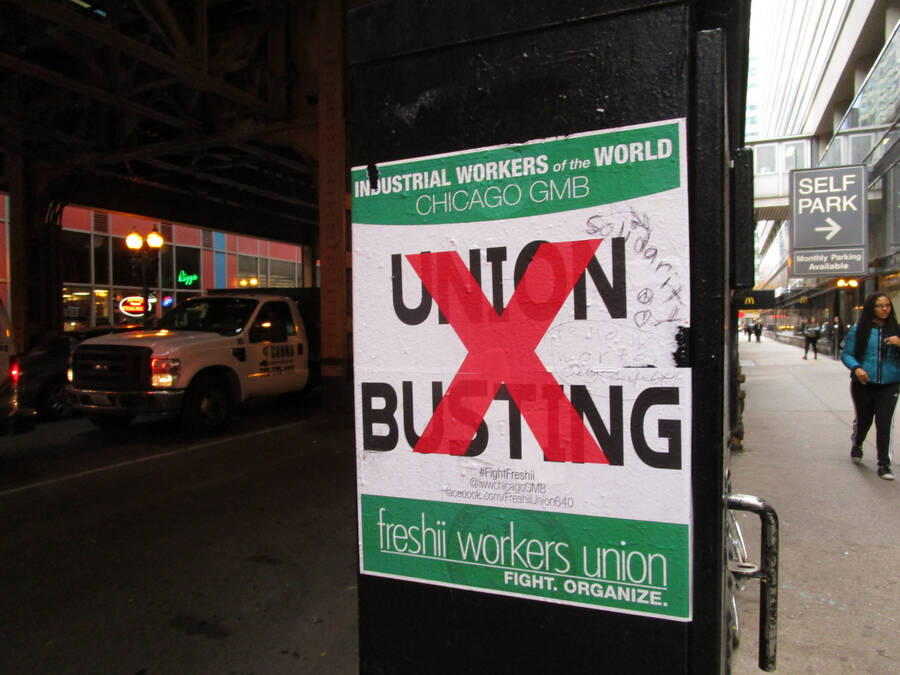 Ear­li­er this year, the U.S. Depart­ment of Labor (DOL) passed the ​"per­suad­er rule" that closed a major loop­hole, which has for decades allowed employ­ers to hire attor­neys and con­sul­tants to secret­ly assist them in what is polite­ly referred to in the indus­try as ​"union avoid­ance." The goal of this activ­i­ty is to per­suade and pre­vent work­ers from orga­niz­ing unions.
The new rule did not try to make the con­sul­tants' and attor­neys' prac­tices ille­gal, or reg­u­late the types of activ­i­ties that employ­ers and con­sul­tants could engage in; it was sim­ply intend­ed to pro­vide trans­paren­cy to work­ers who are the sub­ject of a coor­di­nat­ed anti-union cam­paign. But last week, a Texas fed­er­al dis­trict court judge issued a nation­wide injunc­tion pro­hibit­ing the DOL from imple­ment­ing the rule.
The per­suad­er rule rein­ter­pret­ed the ​"advice" exemp­tion in Sec­tion 203© of the Labor-Man­age­ment Report­ing and Dis­clo­sure Act of 1959 (LMR­DA), which had only required dis­clo­sure when employ­ers hired out­side con­sul­tants who direct­ly com­mu­ni­cat­ed with employ­ees. Under the pre­vi­ous inter­pre­ta­tion of the exemp­tion, the vast major­i­ty of employ­ers who hire labor con­sul­tants — some­times referred to as ​"union busters" — and the con­sul­tants they hire have been able to evade their fil­ing require­ments and remain in the shad­ows by hav­ing these con­sul­tants work behind the scenes.
As a result, the work­ers are nev­er privy to who is coor­di­nat­ing the anti-union cam­paign or how much their employ­ers are spend­ing on it. It is esti­mat­ed that employ­ers in 71 – 87 per­cent of orga­niz­ing dri­ves hire one or more con­sul­tants, yet because of the mas­sive loop­hole in the law, only 387 agree­ments were filed by employ­ers and consultants.
The LMR­DA was passed to deal with the per­sis­tent prob­lem of employ­ers' inter­fer­ence with work­ers' rights to orga­nize. A 1980 Con­gres­sion­al Sub-Com­mit­tee Report described the long his­to­ry of employ­ers using
out­side assis­tance to com­bat union orga­niz­ing efforts since well before fed­er­al leg­is­la­tion to reg­u­late labor-man­age­ment con­flict was enact­ed. Pri­vate detec­tives and ​"pro­fes­sion­al goons" were hired by employ­ers, who were also assist­ed by law enforce­ment per­son­nel. Anti-union tac­tics includ­ed spy­ing, black­list­ing, fir­ing, phys­i­cal intim­i­da­tion, vio­lence, and jailings.
Twen­ty years ear­li­er, in the Final Report pre­ced­ing the pas­sage of the LMR­DA, Con­gress that the out­side ​"spy" and ​"pro­fes­sion­al goons" had mor­phed, and ​"a new and more sophis­ti­cat­ed out­sider had appeared: the ​'labor rela­tions con­sul­tant.' " As a result, the 1959 Act required employ­ers and any con­sul­tants they hired to file a report if they made any arrange­ments or spent any mon­ey ​"to inter­fere with, restrain, or coerce employ­ees in the exer­cise of the right to orga­nize and bar­gain col­lec­tive­ly through rep­re­sen­ta­tives of their own choosing."
The new per­suad­er rule, which cov­ers all agree­ments and pay­ments after July 1, was intend­ed to close this loop­hole. The rule requires employ­ers who hire anti-union con­sul­tants (and those con­sul­tants hired) to dis­close to the DOL the agree­ment and the amounts paid. It would not require dis­clo­sure of what the con­sul­tants said or any legal advice sought. It is akin to a require­ment that polit­i­cal cam­paign ads dis­close who is pay­ing for the ad so that peo­ple know who is behind the mes­sage they are receiving.
But now, under last week's injunc­tion, all of that is in jeopardy.
"This was one of the most one-sided orders I have ever seen," explains Seat­tle Uni­ver­si­ty School of Law Pro­fes­sor Char­lotte Gar­den. ​"The court found every one of the the­o­ries brought by the plain­tiffs like­ly to succeed."
The suit was brought by the Nation­al Fed­er­a­tion of Inde­pen­dent Busi­ness, the Texas Asso­ci­a­tion of Busi­ness, the Lub­bock Cham­ber of Com­merce, the Nation­al Asso­ci­a­tion of Home Builders, the Texas Asso­ci­a­tion of Builders, and a group of GOP-con­trolled states. Some of these orga­ni­za­tions were con­cerned that their cur­rent activ­i­ties of pro­vid­ing anti-union sem­i­nars and mate­ri­als would require them to file reports iden­ti­fy­ing them­selves as labor rela­tions consultants.
Per­haps the most sur­pris­ing group to take a side in this case was the Amer­i­can Bar Asso­ci­a­tion (ABA), whose mis­sion is ​"To serve equal­ly our mem­bers, our pro­fes­sion and the pub­lic by defend­ing lib­er­ty and deliv­er­ing jus­tice as the nation­al rep­re­sen­ta­tive of the legal pro­fes­sion." The ABA cit­ed attor­neys' eth­i­cal rules for their oppo­si­tion to the DOL Rule, and said, ​"by impos­ing these unfair report­ing bur­dens on both the lawyers and the employ­er clients they rep­re­sent, the pro­posed Rule could very well dis­cour­age many employ­ers from seek­ing the expert legal rep­re­sen­ta­tion they need, there­by effec­tive­ly deny­ing them their fun­da­men­tal right to counsel."
This coali­tion of busi­ness and attor­ney groups and states brought for­ward a num­ber of argu­ments, from the DOL lack­ing author­i­ty to pass the rule to the rule exceed­ing the DOL's esti­mat­ed com­pli­ance costs by $59.99 bil­lion over 10 years. (The DOL esti­mat­ed the rule would cost all employ­ers and con­sul­tants a total of approx­i­mate­ly $826,000 per year; the plain­tiffs esti­mat­ed it at $60 bil­lion over 10 years.) Addi­tion­al­ly, in line with the grow­ing use of the First Amend­ment against gov­ern­ment reg­u­la­tion of busi­ness, the plain­tiffs argued that the rule vio­lat­ed the employ­ers', lawyers', and con­sul­tants' free speech, expres­sion and asso­ci­a­tion rights. The Judge con­clud­ed that some union busters may not offer their ser­vices as freely, and some attor­neys may leave the field, if their iden­ti­ties and the terms of their arrange­ments were disclosed.
There is a great dis­so­nance to the judge's extreme sen­si­tiv­i­ties to the rights of lawyers, union busters and employ­ers to have their anti-union activ­i­ties shroud­ed in com­plete secre­cy, when the new rule was intend­ed to pro­tect work­ers' rights. Not men­tioned any­where in the judge's 86-page order is any dis­cus­sion of work­ers' rights to know who is real­ly speak­ing to them when they are forced to sit in on an anti-union cap­tive audi­ence meet­ing. Fur­ther, there is no dis­cus­sion of the val­ue to work­ers of being able to test the employer's claim that it does not have mon­ey to pro­vide extra pay or ben­e­fits, when it might be spend­ing tens or hun­dreds of thou­sands of dol­lars on anti-union consultants.
What was intend­ed to be a rule pro­tect­ing work­ers' rights has been stopped from tak­ing effect by a judge's order that was sole­ly focused on the rights of union-busters.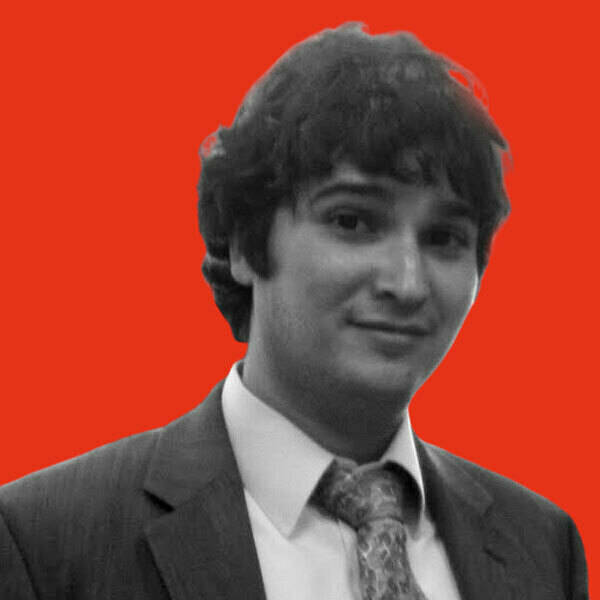 Moshe Z. Mar­vit is an attor­ney and fel­low with The Cen­tu­ry Foun­da­tion and the co-author (with Richard Kahlen­berg) of the book Why Labor Orga­niz­ing Should be a Civ­il Right.